MPI Oakland event prioritized DEIB education
MPI Northern California Chapter's Annual Conference Experience moved to Oakland Marriott City Center from its traditional home in San Francisco this week with a new format. The group pledged to "revolutionize conferences" by "saying goodbye to traditional trade show booths and hello to interactive networking experiences and relevant education."
In practice that meant a robust lineup of think tanks and panel discussions on trends and deep dives into digital marketing by way of Adore founder and Creative Director Lisa Larson; environmental, social and governance priorities from Hilton Director of Sales Ava Setzer; and AI adaptations from Endless Events Chief Event Einstein Will Curran.
The interactive component came in the form of fireside chats a la IMEX Las Vegas around the topics of wellness, working with a DMO and the ever-popular MPI & Me.
Language of DEIB Matters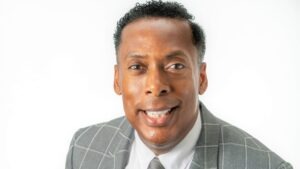 The message from the main stage was a full-throated endorsement of the power of volunteerism, ethics and inclusion. Tourism Diversity Matters Executive Director Greg DeShields enthusiastically greeted the lunch crowd of 340 with a reminder that little things like saying "good afternoon" and "thank you" with emphasis are the basis of hospitality and business. Those micro-interactions create a positive memory that can be put in a person's "bank" for when they need it.
Because words matter, even the language of diversity is evolving to include the B of "belonging" as the end goal for all the inclusion work being done. DeShields defined that as "a feeling of security and support." That embrace of diversity beyond race, gender and sexuality will become more important as time goes on, he added.
Setting people up to feel as if they truly belong is a strategic advantage, DeShields explained. Building diverse cultures will help to recruit and retain diverse Gen Z audiences who are the most racially and ethnically diverse.
Read More: Educational Support Elevates DEI and Could Alleviate Staffing Issues
"This is a business issue," DeShields said. "Minority and disabled travelers spend billions of dollars every year and want to go where they feel respected and treated well," he explained.
"Now is the time to hold leaders accountable for sticking with commitments made in 2021," he said.
Asked what this means in the context of destination boycotts due to legislation seen as adverse to some groups, DeShields suggested being strategic.
"Where the legislation is already baked in law, I suggest going and supporting good people who are there," he said. "It hurts businesses and hotels and doesn't benefit to put a stranglehold on them for something they can't control. Instead, go and work with local groups that are trying to have a positive impact." 
In states with proposed legislation, he suggested a different approach. "Communicate the value your event could bring to the destination to lawmakers and let them know negative legislation can have an economic impact. Sharing your voice can be effective," he said.
"Kindness counts and at its heart, DEI is about treating people with respect," DeShields concluded.  
Action Steps
Meeting professionals are uniquely positioned to help attendees feel that they belong in the small and large decisions they make every day. DeShields shared a list of things to take into account early in the planning process.
 

Consider religious holidays when mapping out event calendars. Avoiding holy days could alleviate difficult decisions on behalf of your audience and increase attendance.

Picture the run of show, literally. By looking at the faces that will be on stage and in panels, you can quickly see whether you are lacking in diverse voices when developing content.

Curate a diverse supplier list. This may mean starting early to get more vendors vetted but could result in more meaningful interactions. Destination Marketing Organizations can help you do this in new cities.

Develop a diversity statement that includes how your values and experiences advance your work. Share it widely and refer to it often.

Make a commitment!