The pandemic has forced corporate event organizers to completely reimagine their events as travel restrictions and crowd limitations brought unimaginable obstacles. Through it all, corporate planners were able to get creative and continue to evolve their events for this new normal. As the event industry progresses and sees the light at the end of the tunnel with crowd restrictions lifting, travel interest increasing and vaccine distribution continuing to roll out, more corporate events will emerge to bring workforces together in unique ways. But, don't expect the pandemic's influence to fade away in the immediate future as we head into spring and summer. The future of corporate events will still have the imprint of the pandemic, but will make room for new ways of approaching these work gatherings for the better. 
Outdoor Gatherings Emerge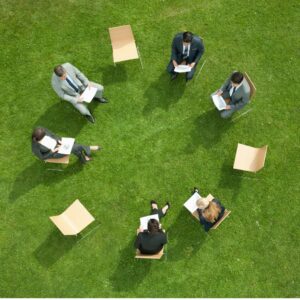 Corporate event planners already know our immediate future for employee gatherings will still have a virtual component. With some in-person restrictions still in place across the country, and the varying comfort levels of teams, planners will need to acclimate to this hybrid model to accommodate everyone. With warmer temperatures arriving across the country, the option for more outdoor gatherings will provide a welcomed opportunity to recreate in-person meetings and events. The added layers of planning for corporate teams will give way to the utilization of new technology platforms that can oversee the varying levels of details, timelines, budgets and checklists now needed for running successful hybrid events.
With this hybrid approach to corporate gatherings, the lessons learned from the past year will only make virtual events run more smoothly and efficiently as we continue with this trend. Consider how the recent Atlanta Jewish Film Festival was able to host a successful hybrid event featuring virtual screenings paired with various in-person meetups. This dual event brought the best of both worlds together, and the approach is one planners can learn from when planning corporate events for the hybrid era.
The planners and organizers behind the festival carefully coordinated the event elements best suited for both a virtual and physical event. On the virtual end, interactive Q&As and open-forum conversations took place to connect guests, while VIP mailers were sent to select guests participating remotely for an added touchpoint. On-site, attendees were directed to a drive-in movie theater experience, capitalizing on the trendy resurgence while maintaining safe distances between guests. The event successfully captivated the attention of their invites both virtually and on-site, proving the ability to run both simultaneously.
Corporate Retreats are Coming Back; Sizes will Vary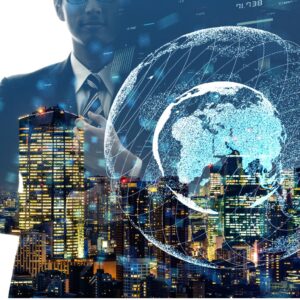 Travel restrictions are lifting, and with that will be an increase in corporate retreats. Add the rise of outdoor gatherings from warmer temperatures and mask mandates lifting, corporate planners can now engage work teams in new activities for team building and bonding that go beyond virtual happy hours behind our blue screens. Activities that look to bring small groups together outside for healthy activities will be the focus to provide the needed reset many will be looking for after a long year of quarantine and work-from-home orders. We can expect to see yoga, healthy cooking or nutrition classes, and mental health initiatives take center stage in corporate gatherings.
The emergence of "pod travel" will also make traditional corporate retreats more approachable. By creating a corporate travel pod, planners can continue to provide the same level of detail and poise as before, but with smaller groups of colleagues who work in tandem. Leaderships teams can take advantage of the hospitality industry's moves to accommodate these events, such as The Ritz-Carlton of Waikiki Beach in Hawaii who debuted its own Pod Travel Concierge program, which allows smaller groups to reserve their own floor for a block of rooms, coordinate private meals and safely execute private excursions.
While these smaller corporate events will take place this year, it certainly won't slow down plans to continue to expand into larger events for the year ahead. Industry partners are gearing up for the return to normal already, including Renaissance Dallas Addison Hotel in Texas which unveiled an upgraded meetings and events space with more than 37 rooms built across 100,000 square feet. Small might be the status quo this year, but our traditional big corporate plans are not far behind.
Attention to Detail; Elevating Corporate Experiences Regardless of Size or Screens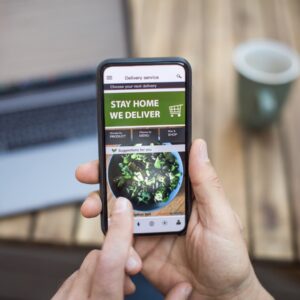 Businesses and corporations have welcomed a hybrid workforce, allowing team members to spread out across the country vs. a single building. While this structure may guide our virtual and pod-sized corporate events in the immediate future, it has also allowed corporate planners to get more granular on the attention to details for each meeting, event or trip they plan. Just as we saw in the wedding industry, "welcome packages" for virtual ceremonies that aim to provide a similar experience to attending a wedding have played the same role in the corporate setting, and caterers have taken note with offerings at scale.
From team-building events, board to shareholder meetings and product launch events, planners can now elevate these experiences virtually. Businesses in Austin, Texas, have leaned on the likes of Austin Fig Catering, which creates individual boxes of seasonal menu items with home delivery, to mimics the experience of traditional in-person meetings with a catered lunch, but personalized for each participant. Added attention to detail leverages the power of software platforms to organize and track workflow, log daily and weekly checklist tasks and budgets to manage all the moving pieces.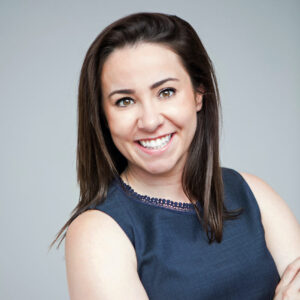 The year ahead brings new opportunities as we look to the virtual-hybrid work model, smaller retreats, and the ability to bring added attention to details to corporate events.
Katherine Frost is the founder and CEO of event planning software ORO, a tech platform for professional event planners to streamline their workflow for speed and productivity by consolidating all of the spreadsheets, binders and contracts into one easy-to-use tool.