I recently asked my team what, if anything, they learned about themselves during the coronavirus (COVID-19) quarantine lockdown. Responses varied, but the point was to acknowledge the unimaginable situation we are in and how we might use such a time for change.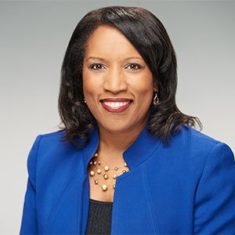 As event professionals, our industry has literally changed overnight. Having gone through the 9/11 terrorist attacks and the 2008 financial crisis, there's no doubt this situation is far worse for our industry. But in the spirit of managing change, there are a few ways we can endure the crisis and set the stage for a strong comeback.
Reinvent Your Role
There are some who are waiting for the old ways to return. This is totally understandable given the shock and severity of the pandemic crises. However, consider focusing on how to reinvent your role. Live events are on hold for now, but how can you still deliver value? Is it through shifting to digital events or developing trainings or maybe a podcast series that showcases your thought leadership? The point is to reimagine your expertise so that it could fill a gap and turn into a present and future opportunity.
Market Thought Leadership
Often in a downturn, one of the first activities to stop is marketing. However, instead of eliminating it, ramp it up. At JDC Events, we have been producing hybrid evens for more than a decade. When the pandemic hit, we shifted our services to all-digital events. As part of marketing our services, we created a "Digital Debriefs" webinar series to help those who may not be as experienced in producing digital events. We also produce a steady stream of thought leadership on blogs and other social media channels. The key is to be a resource and stay top of mind among your key stakeholders or clients. If you work within an organization, this means to continue to share your organization's content and the value it holds.
Continue Your Education
One thing the coronavirus pandemic has revealed is that our industry will forever be transformed. This means we'll need new learning, new strategies and new ways of producing events whether live or digital. So, now might be a good time to get that certification you've been meaning to get. Or what about pursuing podcasts, online classes or other teachings to build and sharpen your skillsets. It's important that you remain abreast of the changing industry trends or strengthen leadership skills since the industry is going to need it.
More: Smart U: Meeting Professional Online Classes
While we continue to grapple with our public health and economic uncertainty, we should focus on those things we can control. Take some time to care for yourself and those around you. Strengthen your skills or develop new ones. The most important thing will be to keep moving as we will eventually come out on the other side.
Jennifer Collins is president and CEO of JDC Events in Washington, D.C. She was a 2018 Smart Women in Meetings Award winner in the Entrepreneur category.