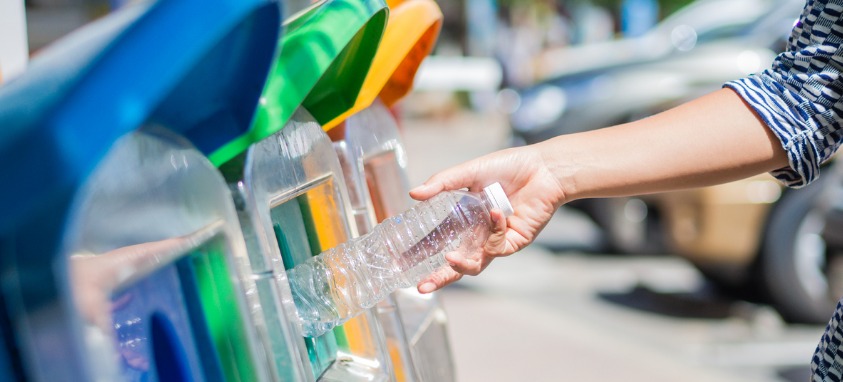 Having worked in the hospitality and meeting industry for more than 20 years, I'm thrilled to see a shift in the importance placed on eco-friendly and sustainable practices. As we all know, meetings can be extremely wasteful. It is our responsibility to minimize waste-producing practices and understand how our actions or inactions are going to impact the future. The good news is that venues and planners can find easy ways to cut down on waste through these simple steps.
1. Remember to Recycle
Recycling may seem obvious when it comes to reducing the carbon footprint of a meeting, but I've noticed that it is often overlooked. Convenience is key to ensure optimal recycling and I recommend staging bins and recycling instructions in every meeting room, especially the spaces that are designed as pop-up offices.
More: The New 'R' Word
Other simple waste-reducing steps include not using linens to help cut down on washing, setting automatic timers for light dimmers and scheduling for air conditioning or heat to be turned on only right before the event begins.
2. Paper or Plastic? Get Rid of Both.
Cutting down on plastic and paper is essential in reducing meeting waste. Instead of offering disposable plastic water bottles, events can feature reusable water bottles or re-washable cups that can be filled at water stations placed throughout the venue. I also encourage working with the culinary or catering team to ensure plastic utensils are eliminated from the program.
Planners can also consider sending all materials, such as presentation guides and site maps, to attendees by email in advance, or making them easily accessible through an app. This step not only helps to avoid unnecessary paper use but also helps to cut down on printing costs.
3. Manage Food Waste
In my opinion, the biggest area of waste in meetings and events is uneaten food. In order to prevent good food going to waste, I recommend that planners work with their venue's culinary team to realistically plan how much food will be needed and find ways to avoid overproduction.
More: 3 Myths About Donating Food
It is also important to have supplemental food waste plans or food rescue programs in place for any leftovers. For example, instead of opting for several buffet lines that are set-up at once, I suggest setting them up one by one and bringing out additional food as needed, while donating any leftover food to a local food bank.
4. Be Selective with a Venue and Communicate Expectations
It is imperative that meeting planners ensure their venue is green-friendly and will be able to implement their expectations of efficiency. For example, Hyatt Regency San Antonio is the only hotel to receive the Gold Certification for recycling and sustainability from ReWorks San Antonio, and we have a designated Green Team that works with each meeting to find ways to decrease waste.
Just as importantly, I recommend that planners clearly communicate their waste-reducing goals with their attendees and encourage them to meet those expectations throughout the duration of the event.
Tania Tadevic is director of sales and marketing at Hyatt Regency San Antonio. She has more than 12 years of experience helping to plan eco-friendly and memorable meetings in downtown San Antonio.