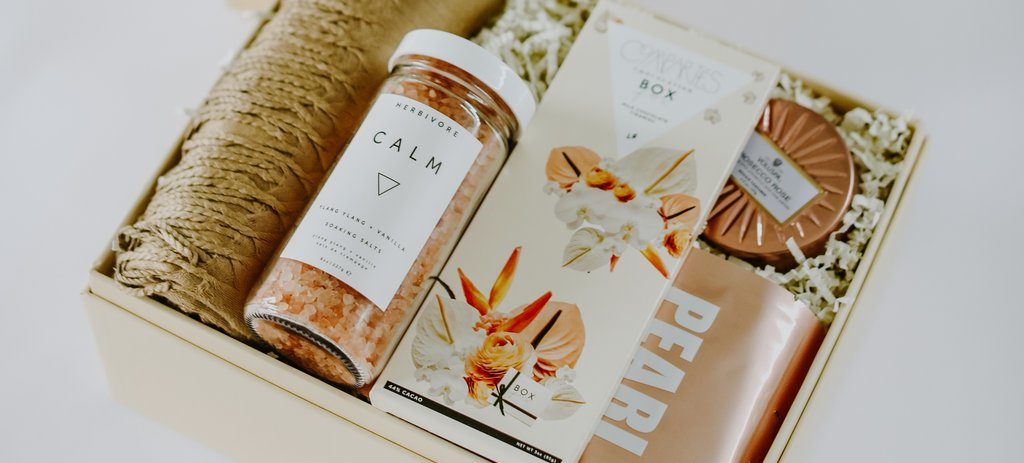 Instant gratification and convenience will never go out of style. They are the forces behind the popular click-and-collect trend, where shoppers can order online and pick up their items in store (or have them delivered) within hours. Add to that a demand a growing demand for customization (of everything), and you've got unique gift-giving opportunities.
The following three companies have built their businesses around these trends, providing planners innovative ways to delight guests with the ability to choose their own gifts online and then pick them up the day of the event.
More: Show Some Planner Love with a Gift Box
Sugarwish
Grant your guests their wish for custom-picked gifts. Sugarwish makes it easy to send handpicked, elegantly packaged sweet treats to your guests.
More: Awe-inspiring bag items from the 2018 Oscars 
How it works: Simply pick the size of the Sugarwish—from the duet, with two bags of treats to the ultimate with 16 bags of treats—and an ecard to send your guests via email, text or social message. Your guests pick their favorite candy and voila! A box of tasty treats greets them at the venue the day they arrive. It doesn't get much sweeter than that.
Packed with Purpose
From soaps that support economic development in Uganda and India to teas that help fight cancer and baked goods that empower at-risk youth, Packed with Purpose handpicks a broad range of products from over 50 socially and environmentally conscious small businesses that support charitable, environmental and social causes all over the world.
How it works: You pick a theme (or themes) for your gift boxes, and the folks at Packed with Purpose will create a custom landing page your guests can use to choose their gifts. Send the landing page link to your guests and Packed with Purpose will make sure they receive their gift boxes when they arrive (the company suggests a lead time of four to six weeks) at the venue. Not only will your guests love picking their own gifts—they'll feel great knowing they're making a positive impact on the world.
BoxFox
Women-owned and run BoxFox's mission is to "bring gifting into the 21st century—creating stronger relationships through personal gifts, powered by the simplest user experiences." And that's exactly what they do.
The company curates a variety of fun and practical products, such as gummy candy, reusable straws, books, candles, hand cream, cozy socks and eye masks, that will help your guests relax and enjoy their trip. Each gift box is beautifully packaged and includes a handwritten note.
How it works: You pick a theme, color and one of three box sizes. The ladies at BoxFox will work with you to create a gift card or a page to send your guests so they can build their own perfect gift box through BoxFox's proprietary platform. They will then prepare and send each box to the venue so your guests have a fabulous, customized gift waiting for them when they arrive.
Let's Portland!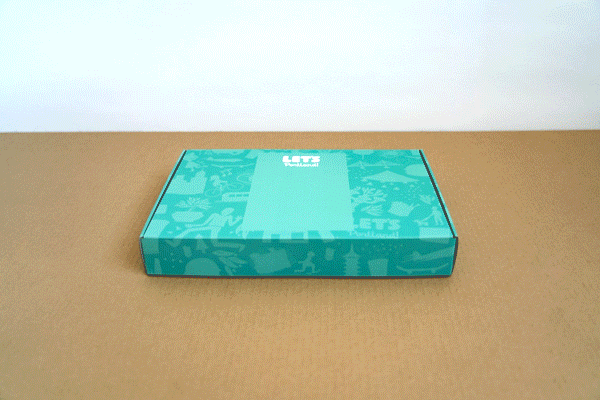 Portland, Oregon is a vibrant, multicultural city with a flavor all its own. Its sophisticated, cosmopolitan flair, combined with its warm and friendly vibe have inspired creatives, entrepreneurs and innovators for nearly two centuries. In true Portland style, Travel Portland has teamed up with one such innovator, Nike, to provide a one-of-a-kind gift experience for meeting planner contacts: custom Nike sneakers, inspired by the City of Roses.  
More: Destination Showcase: Portland, Oregon
How it works: Travel Portland will send a box containing a Nike gift card, good for a pair of custom kicks, along with a pamphlet containing a welcome message, artist renderings of their team with note about each person, and a link to a website where mailer recipients can create their own sneakers. The box displays a colorful illustration of the city. A truly unique experience—just like Portland.