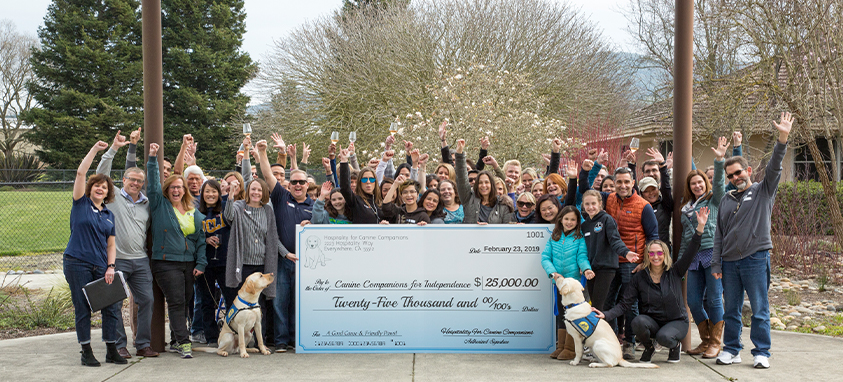 A FAM trip that traditionally wined and dined planners at California wine country venues in advance of MPI's Annual Conference and Expo (ACE) has morphed into a day of hard work—cleaning dog shelters and dorm rooms—and attendees couldn't be happier about it.
More: Chicago Southland: FAMing It Up 365 Days a Year
"We are giving people a platform to give back and modeling activities they could try at their events," explained Marla Bedrosian, executive director of global sales for Trump National Doral, who helped organize the work day at Canine Companions for Independence in Santa Rosa. She was accompanied by co-worker Ingrid Schenk, who serves as director of national accounts for the property and was busy making beds and folding laundry.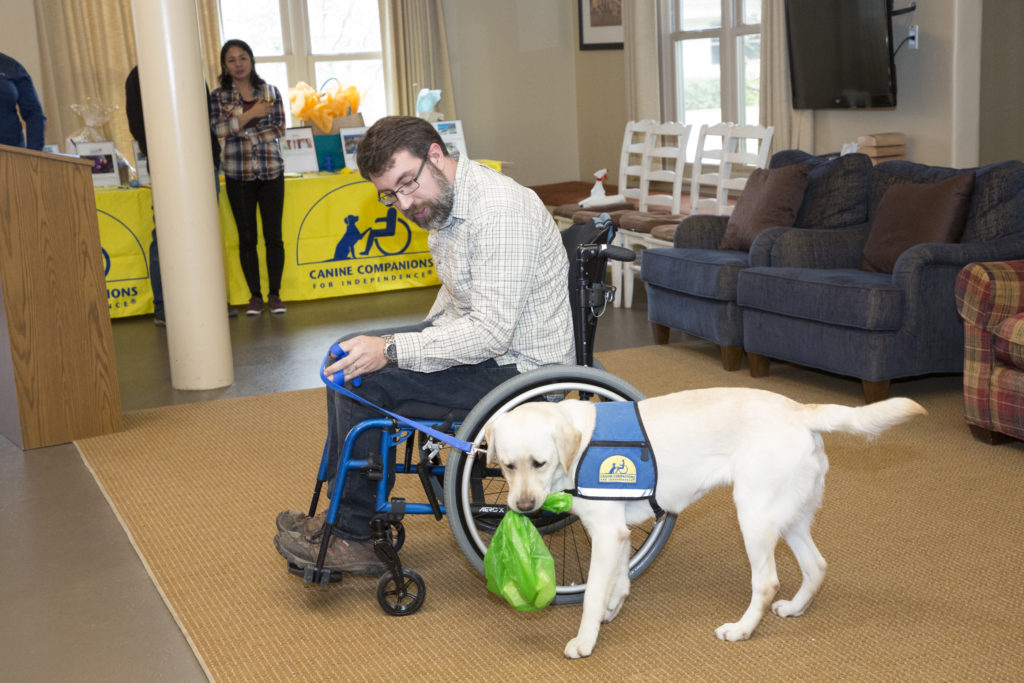 The facility trains assistance dogs and supports their companions, including those who have mobility impairments, hearing disabilities and, now, veterans with PTSD. Dogs are trained to sense when a companion is experiencing a panic attack or night terrors, and interrupt the thought pattern by turning on the lights, jumping in the bed or providing a reassuring presence in public, in addition to helping with things such as opening doors and transferring packages.
The service dogs, which are all labradors or golden retrievers, or a mix of the two, are trained for 18 months by professional trainers. The total cost of delivery and support is $50,000, so any help is welcome, said Margaret Sluyk, executive director of Canine Companions for Independence Northwest Region. "We were blown away by the kindness of each and every person who attended or supported the event," she said.
The CSR experience brought more than 40 volunteers and raised almost $30,000 through silent auctions while saving the facility money that it could use to deliver more dogs and training to those in need.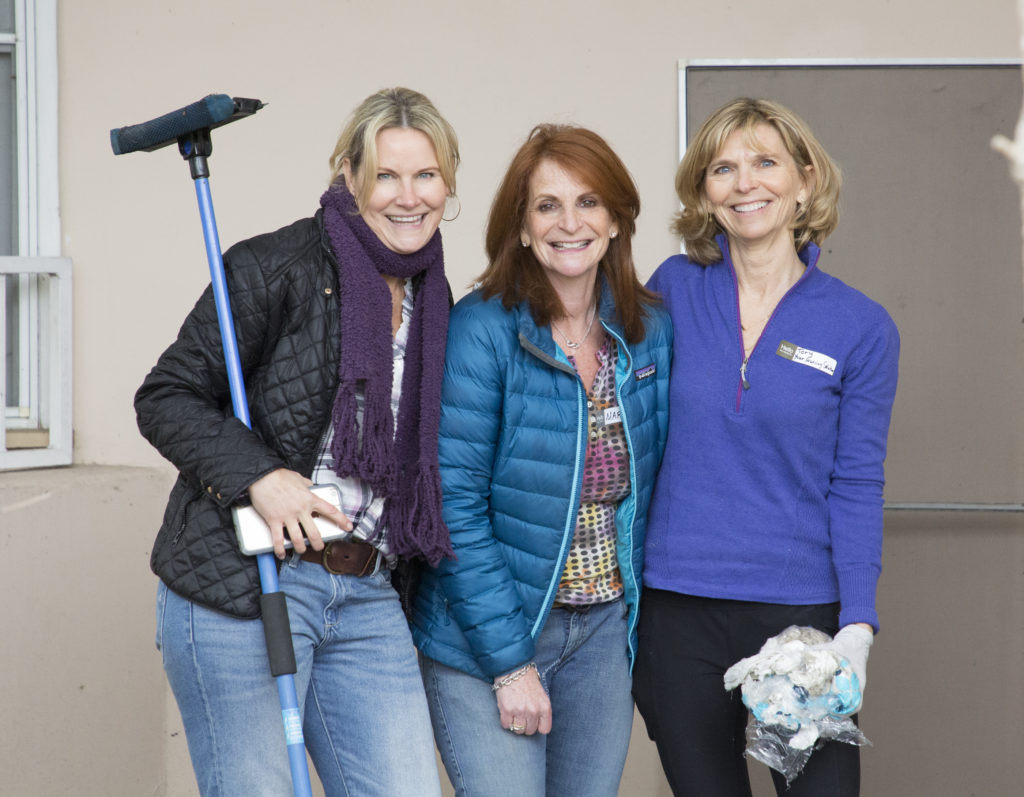 Volunteers came from all over the country to clean windows, change beds and work in the yard. "This aligns with our brand as we have canine ambassadors on property and are about giving back," explained Charles Head, general manager at Claremont Club & Spa, a Fairmont Hotel in Berkeley, California. He was there with Claremont Sales Manager Rachel Johnson.
Other sponsoring organizations and representatives included Drew Seger, national sales manager from Fairmont Grand del Mar; Francesca Rogers, account director from Monarch Beach Resort; Lindsey Richmond, manager of corporate gifts west for Maui Jim Sunglasses; Nell Sabin, representative from Maritur DMC Mexico; Carl Wagner, senior partner from Benchmark Destinations; Elaine Rothenhaus, assistant director of sales for Hotel Nikko San Francisco; Janice Finn, national sales manager from The Lodge at Torrey Pines; Susan Wessel, vice president for meetings and incentive sales at AIC Hotel Group; Fabian Tejeda Pastrana, regional sales manager from Velas Resorts Mexico; and Kimberly Dunnegan, national account director from Visit Newport Beach.
After the hard work was done, the group sat down to a lunch catered by Fairmont Sonoma Mission Inn, which was represented by Amy Landreville. Bedrosian's family donated Domaine de la Riviere wine, as did One Hope Wine, a philanthropic vintner based out of Napa County, California.
Last year was the first time the group used the time to volunteer in the aftermath of a devastating fire that hit the wine country area in October 2017. They volunteered at Habitat for Humanity's ReStore building-materials recycling shop in Santa Rosa.