Planners meticulously manage the attendee experience, but often activity vendors also play a major role in influencing how someone remembers a trip. From giving visitors something to share with friends and family to exposing newcomers to the unique local flavor, the variety and depth of these experiences make up the lifeblood of a destination.
Operating on opposite sides of the United States, Billy Mosleblech from Key West, Florida, and Mike Murray from Honolulu are both resort activity vendors that appreciate the role they play, and their symbiotic relationship with event planners.
"Customer service is the cornerstone of this business and the better that is presented, the more successful the experience will be," Mosleblech says. The owner of Barefoot Billy's, he works with the Waldorf Astoria Resorts' Casa Marina Key West and The Reach Key West, both in Florida, to arrange activities and day trips for groups.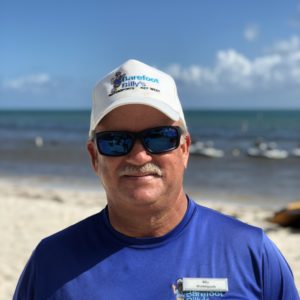 "I always want to get the site visit representatives and event planners out on our activities to show them a good time," he says. "If they enjoy themselves, then they will return to the group decision-makers and do the selling for you. I want to make everyone else's job as easy as possible so that when opportunity comes, they will know that I am their guy and will have confidence that I will take care of their clients."
Going the extra mile for venues and attendees often involves activity vendors to engage in some unorthodox planning of their own. Mike Murray, director of events for Waikiki Beach Activities at Hilton Hawaiian Village Waikiki Beach Resort, says, "Expectations for group experiences have changed over the years. More and more, we have been working with clients seeking authentic island experiences with a twist of modern flair. For example, groups want a rich and authentic luau and an incorporation of EDM DJ entertainment."
Keeping Activities Fresh
Along with new requests, there is a greater demand for quality. "As prices have risen and more competition has developed, the expectations of our customers have risen, as well," Mosleblech says.  "Operating out of first-class luxury resorts carries a high level of expectation of the overall experience to begin with, and our destination places a high value on the beach and water sports activities as it is."
To stay competitive and engage with planners as successfully as possible, activity vendors should be flexible. Mosleblech says his company often works with planners to tailor activities to specific groups.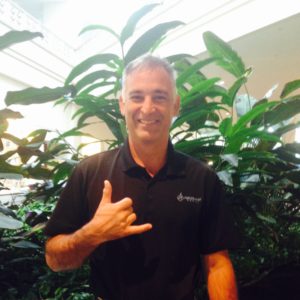 "Our creativity has always centered more on fulfilling what our customer wants to experience," he says. "We listen to their requests and customize the trip to accommodate them. One of our favorite trips is to take them to the backcountry to a deserted island and sand bars. We supply drinks, lunch, snorkel gear, floats, towels, etc., and take them out and show them how the locals enjoy their time off.  Our creativity lies in our customization."
According to Murray, the key is much more about including a bit of something for everyone, though. Citing just the activities on offer at the local Duke Kahanamoku Beach and Lagoon, he is proud of the variety. "It appeals to active travelers who want to engage in water activities, or to laid-back attendees," he says. Those active guests can explore the ocean by taking a surf lesson or stand-up paddling. Other activities include sand volleyball tournaments and a modified Zumba in the warm lagoon, or you can just relax in our chaise lounge as our trade winds are blowing."
The Group Effect
Murray's favorite activities center on team building—"events that allow for any skill set of the participants, build confidence and comradery, and are fun at the same time," he explains. Seeing the effect on people is a return on investment all its own, he says.
Mosleblech agrees, saying, "When I meet a boat or an excursion [group], as they arrive back at the dock or resort, I want to see them closer and more interactive than when they left.  I want them to want to tell me how much they enjoyed the trip and our staff. We send them away with memories they will talk about with each other for years to come."
That type of engagement from attendees is also just good for business, and for a destination in general. "The hotel business is full of measuring sticks, such as TripAdvisor, Yelp, comment cards, surveys, etc.," Mosleblech says. "Of course, we all hear about our opportunities to do better, but we also strive to hear about our accomplishments. Nothing feels better than when our planning and preparation results in happy, satisfied, most-likely-to-return customers who are anxious to tell anyone who will listen what a great time they just had."
But that success only comes from plenty of hard work. "It requires multitasking," Murray says. "Every day begins with getting beach activities underway, opening up all our water activity options, preparing our fleet of boats for multiple daily tours and fulfilling the many needs of DMC elements for our groups."
Mosleblech adds, "I do a lot of troubleshooting and problem solving to give support to my team in whatever area they need.  It is important to me to be hands-on because my expectations are as high or higher than anyone else's."