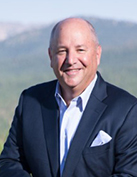 Bruce Seigel
Bruce Seigel was tapped as the general manager of The Ritz-Carlton, Lake Tahoe. In this role, he'll oversee financial performance, employee/guest engagement, community relationships, partnerships and talent development. Seigel has been with the brand for almost 18 years. He previously worked at The Ritz-Carlton's properties in the Caribbean and Mexico region, Naples, Georgia and Orlando.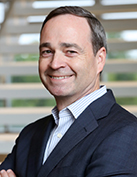 Patrick Pacious
At Choice Hotels, Patrick Pacious was promoted to CEO four months ahead of schedule. He's held the title of president since May 2016 and COO since January 2014. Pacious will join the Board of Directors next month as well. Prior to Choice bringing him aboard in 2005, he worked with BearingPoint and Arthur Andersen in senior management consulting positions and was an officer in the U.S. Navy.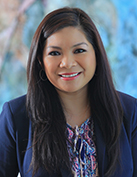 Mai Johnson
Viejas Casino & Resort in San Diego has recruited Mai Johnson to their team as director of resort sales. In her new position, she'll direct sales tactics for convention and leisure and be a prime point of contact for hospitality groups. Johnson assumes the role with 16 years of experience under her belt in such roles as national sales manager for Bellagio Resort and associate director of sales for Luxor Hotel and Casino, both in Las Vegas. Johnson has served on the board of Meeting Professionals International Southern California Chapter.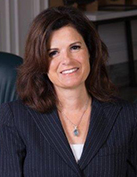 Nancy White
Nancy White is returning to Cliff House Maine full-time as general manager to oversee the second phase of renovations. She previously served as interim general manager and director of sales and marketing at the Cape Neddick, Maine, property in 2015 when the project began. White worked at another Destination Hotels-managed property, the Royal Palms Resort and Spa in Phoenix/ Scottsdale, before opening a consulting firm, Workshop AZ. She is director of Leadership Honors Bootcamp and The Leadership Wheel foundation and an instructor at Georgetown University.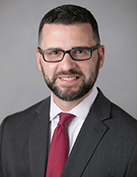 Obed H. Morales
Atrium Hospitality appointed Obed H. Morales general manager of Embassy Suites by Hilton Dallas Forth Worth North in Grapevine, Texas. He's held managerial roles at all-suite hotels, including 14 Embassy Suites properties, for the last 15 years. Morales joins Atrium Hospitality from his previous post at John Q Hammons Hotels & Resorts, where he served as general manager of Embassy Suites by Hilton Albuquerque Hotel & Spa for three years. Prior to that, he worked for several properties for The Dow Hotel Company in the Anaheim area and Chicago.
---
Do you have an announcement about a new executive-level job appointment? Email us the good news at editor@smartmeetings.com.