5 tips to attract this generation to events and keep them coming back
Rapid technological advances, an unstable economy marked by recession, soaring home ownership costs, high student debt, and an increasingly flexible and freelance labor market have made the millennial generation more focused on finding meaning and purpose—not when they retire, but right now.
These factors have helped contribute to the experience economy embraced by millennials. As the largest subset of the workforce, millennials are shaping the future of work (and as result, the meetings industry) around purposeful experiences. A new form of experience-driven life, one that offers personal transformation, has become the new millennial creed. This generation spends money previous generations used to save for cars, homes and retirement accounts on personal experiences, events, conferences, travel and lifestyle activities.
---
---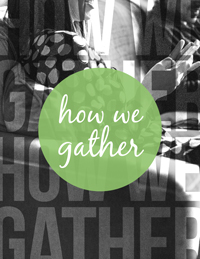 The millennial obsession with experiences has taken on an almost religious passion. Last year, Angie Thurston and Casper ter Kuile, Master of Divinity fellows at Harvard Divinity School, published a report entitled How We Gather, which argued that millennials have shifted from an institutional to a personal understanding of spirituality.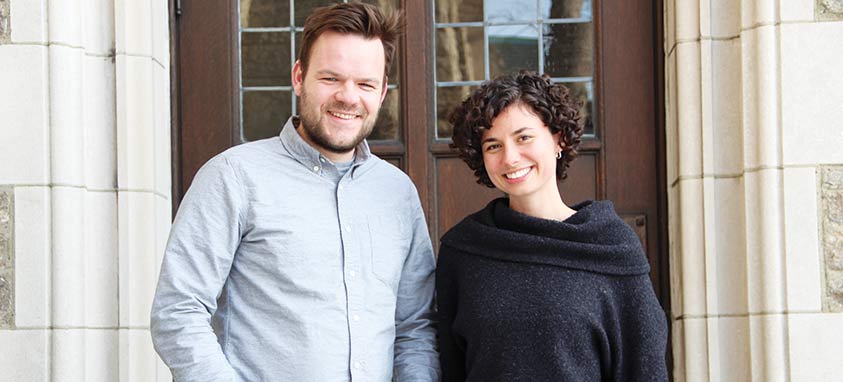 Casper ter Kuile and Angie Thurston
The report concludes: "Millennials are decidedly looking for spirituality and community in combination, and feel they can't lead a meaningful life without it. While millennials may be less interested in going to church on Sundays, they are investing more time and financial resources in intentional communities centered around experiential learning, self-improvement, social impact, health and wellness, food, creative expression and play."
While this suggests that millennials are an increasingly lucrative market for the meetings industry, it also means that the old rules of planning a successful corporate event no longer apply to this generation. The last thing millennials want is to go to a random hotel ballroom or eat a hotel buffet with unhealthy, processed food. Here are a few ways to attract millennials to your next event.
Make Events Purposeful
A Deloitte survey found that 75 percent of millennials believe businesses are too focused on their own agendas, rather than improving society, and only 28 percent believe their current organization is making full use of their skills. How can you tie your event to a social mission? Does this mission reflect the core of your business? Do your sponsors reflect your purpose, or are they companies with social and environmental practices that are at odds with your own values?
Millennials can sense if you're faking it from a mile away, so make sure your purpose is authentic. For example, Start Conference, organized by The Passion Co., was designed to kick-start passion. Workshops at the San Francisco gathering centered on turning passion into a business, how to be more creative and how to share your story.
Sponsors became key players in the conference theme. Website platform Squarespace provided Moleskine notebooks for each participant and led a session on how to make your own portfolio website. Local food vendors spoke on panels about how they turned their own passion into a profitable business, while attendees sampled the fruits of their labor.
Deliver In-Person Connections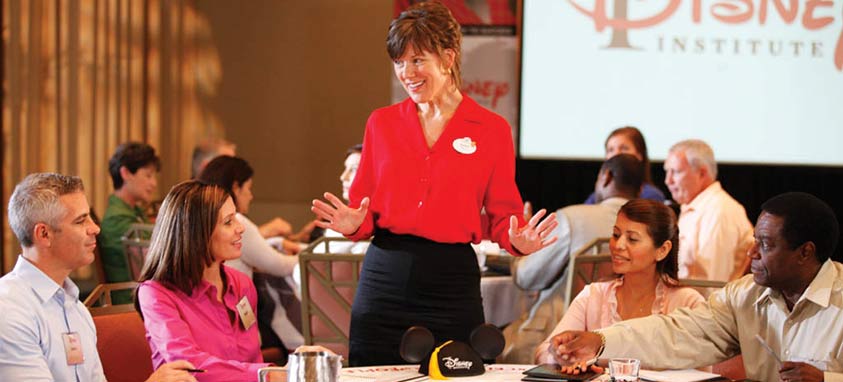 Disney Institute (photo by Disney)
Yes, millennials are digital natives who consume most of their information online. But this doesn't mean they want to go to your event and spend their time tweeting. The number of conferences for which organizers spend thousands of dollars building fancy digital networking platforms and apps is staggering. Why would anyone want to invest time and resources to attend an event with amazing people, and then get on their phone for three days?
Instead, offer the opportunity for participants to connect authentically, face to face. Focus on attendees, not hashtags. Sure, you can advertise your event online, but make sure you deliver a powerful offline experience: more small groups, more time for one-on-one interactions, more interactive workshops, less keynotes and PowerPoints, and more time for people to build supportive communities and accountability structures.
At Hive Global Leaders Program, another millennial-focused event taking place Feb. 10–13 in San Francisco, participants write out their professional "needs" and "gifts" to the community on a large wall, which encourages connection and follow-up beyond the three-day event.
Provide Personal Transformation
Recent college graduate Amanda Zimmerman overcame her quarter-life crisis by pursuing a journey she called "4 Months X 4 Cities," in which she explored four career interests for one month each in four different cities (Austin, San Francisco, Chicago and New York City). She attended events such as South by Southwest in Austin, Athena Film Festival in New York City, Social Media Week in Chicago and Creative Mornings in San Francisco. She used each event to meet like-minded people and find potential mentors. As a short-term career experiment, she used events to figure out what she wants to do with her life.
Creating opportunities for self-improvement will likely help meeting planners attract more millennials to events. Self-improvement can mean opportunities for learning and professional development, career growth, networking, self-discovery, self-care, creative and artistic expression, and health and wellness (yoga, meditation and outdoor activities).
Camp Grounded, a summer camp for adults in Mendocino, California, doesn't allow participants to use technology or their real names. The experience is transformational because it makes participants focus on the present moment and channel their inner child.
Make Events Memorable
If you want to attract millennials to your meeting, create a unique experience. Focus on experience design: Create opportunities for "firsts," for people to overcome their fears, grow and have fun.
In other words, make your event Instagram-worthy. Make it the opposite of your average happy hour or your average boring event in a huge hotel ballroom. Who wants to eat at a terrible hotel buffet? Nobody. So, don't serve a terrible hotel buffet.
Think creatively about your venue choice. Sure, some large events are going to be at conference centers or hotels due to cost or convenience. That's fine, but try to identify ways to enhance the space through art, design and participatory activities. If you don't have to use an airport hotel, consider a retreat center in nature or another memorable venue of some kind.
At Daybreaker, participants gather for sober morning dance parties at 7 a.m. They wear silly costumes, do yoga together, dance for two hours and eat healthy snacks—all before they go to work. Sometimes the event is on a boat, sometimes it's at a dance club, sometimes it's even at the mall. One of the reasons the event is so popular is because it is memorable. Most people don't usually dance sober on a boat before they go into the office on Tuesday morning.
Event Marketing is about Storytelling, Not Spreadsheets
If you want to market effectively to millennials, share your story authentically. Millennials want to know why you are hosting an event and why they should be there. How will attending change their lives?
If you are trying to fill a room with millennials, make sure you consult your millennial customers in the process. What are they looking for from you? Consider hiring a millennial, not to be your intern or your unpaid volunteer, but to co-run your event. Don't just hire an event planner to keep track of all the logistics and budget spreadsheets; hire an experience designer to make sure your event is going to be purposeful, community-driven, transformative and memorable.
The millennial generation is transforming how, where and why people congregate, and it's time for the meetings industry to create the type of purpose-driven experiences millennials actually want.
---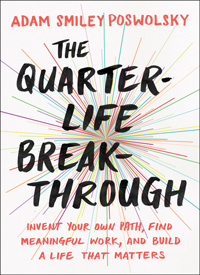 Adam Smiley Poswolsky is a millennial workplace expert and the author of The Quarter-Life Breakthrough: Invent Your Own Path, Find Meaningful Work and Build a Life That Matters (Penguin Random House, 2017). Learn more at smileyposwolsky.com.
---
How Millennials and Baby Boomers Can Work Together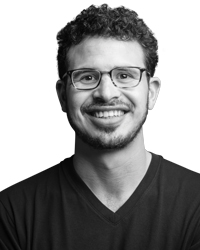 Speaker and author Adam Smiley Poswolsky will lead a Smart Meetings webinar on March 7 at 11 a.m. (PST).
Poswolsky has made presentations at Fortune 500 companies, conferences, TEDx events, universities and graduate schools.
Although millennials and baby boomers can have very different interests and values, a few simple strategies will help you facilitate communication and collaboration between these influential generations.
To join this free presentation and earn CEU credit, go to smartmeetings.com/webinars.
---
Experiences to Impress Millennials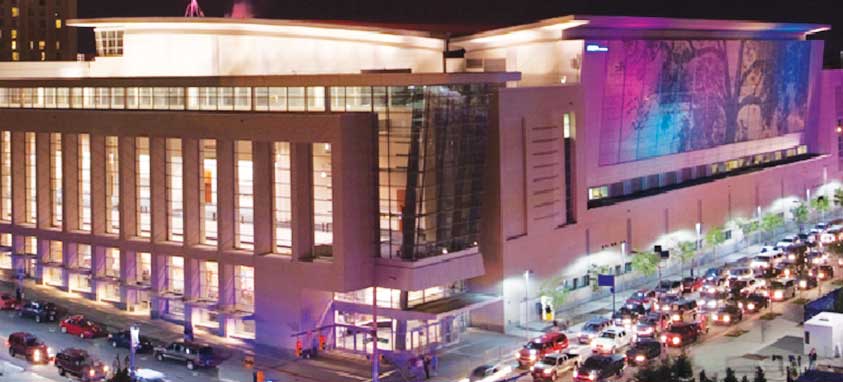 Raleigh Convention Center, North Carolina (photo by Michael Zirkle/GRCVB)

When millennials meet, they're not just looking for an itinerary: They want an experience. To lure millennials, destinations, resorts and professional training programs are highlighting special events, avant-garde entertainment and experiential learning.
"Research has shown that millennials choose destinations based on special events more so than other demographics," says Scott Peacock, director of public relations for Greater Raleigh Convention and Visitors Bureau. That knowledge inspired the creation of themostnc.com, a music-focused website designed to attract millennials to Greater Raleigh's concerts and shows.
As North Carolina's live music capital, Raleigh boasts more venues than any city in the state. Performance spaces ranging from arenas to dive bars host musical acts of every imaginable genre, and themostnc.com collects them all in one place. "The microsite allows millennials to find a show in Raleigh every day of the year, and from one end of the county to the other," Peacock says.
Greater Raleigh contains more than 200 unique meeting sites and more than 90 hotels with meeting space. Last year, Raleigh Convention Center hosted more than 350 events in its 212,000 sq. ft. of rentable space, which includes a 150,000-square-foot exhibition hall, a 32,617-square-foot grand ballroom and 20 individual meeting rooms.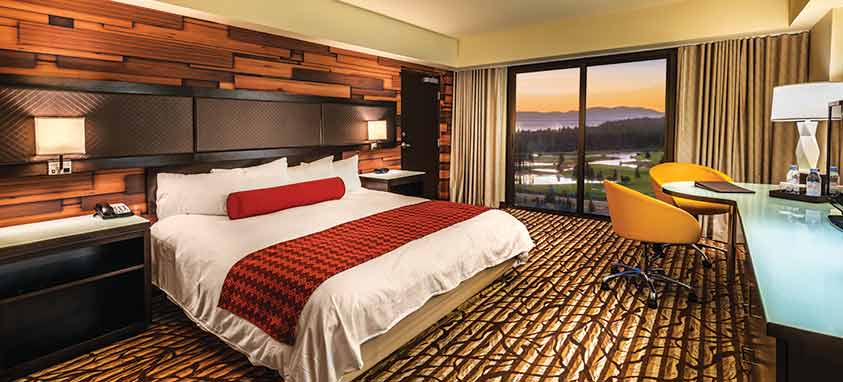 MontBleu Resort Casino & Spa, Stateline, Nevada
Outdoor recreation is practically mandatory in the Lake Tahoe area, home of MontBleu Resort Casino & Spa in Stateline, Nevada, so forget your Netflix password, gear up and go shred. Still not tired? Enjoy a heart-pounding night at Opal Ultra Lounge, MontBleu's onsite nightclub, where a deejay, dancers and artwork by a body painter create a symphony of sensual stimulation.
As a leading Lake Tahoe convention hotel containing 438 guest rooms and 16,000 sq. ft. of flexible meeting and exhibit space, MontBleu accommodates up to 1,200 for meetings and up to 950 for banquets.
Millennials who spent their childhoods enchanted by Disney theme parks and animated films can learn the methods behind the magic from Disney Institute. The professional training and development organization shares Disney's finely honed best practices on leadership, employee engagement and quality service via experiential learning programs held at Disney properties in the United States, Hong Kong and Paris.
–Courtney Peter