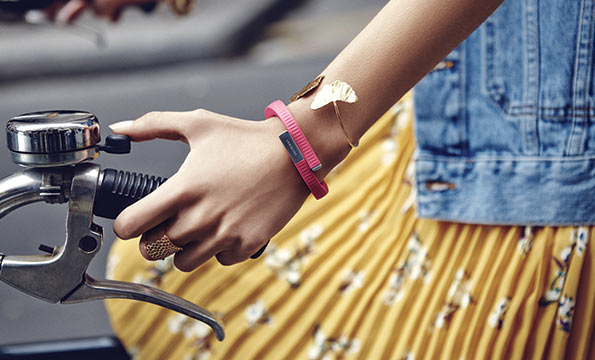 Jawbone
You've been there before: Your panel is running late with one speaker to go—and she's really the one you came to see. But you have a must-attend meeting right after—somewhere in the giant convention center. Should you stay? Should you go? How long will it take to walk there?
Relax. One day you'll probably just look at your watch and know not only how far you'll have to walk, but when you need to leave the current session. That's just one of the promises of the emerging market of wearables—and specifically, smartwatches.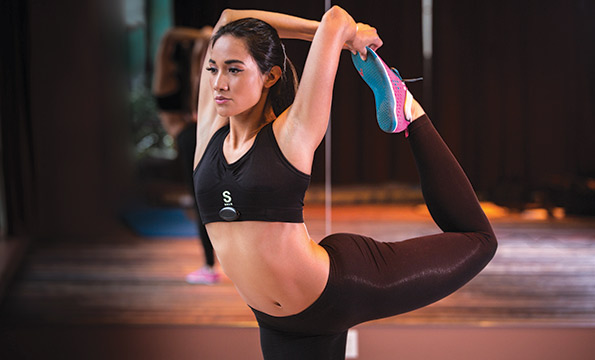 Sensoria
"Wearables serve the most important information right to my wrist," says Ramon Llamas, who studies wearables for market analyst firm International Data Corporation (IDC).
"If I have to get from point A to B and I have back-to-back meetings, it's helpful to know that I've got a notification on my wrist that says, 'Hey Ramon, your meeting starts at 11 o'clock. You might consider leaving in the next 15 minutes so you can get there in time,'" Llamas says.
As wearables grow in popularity and companies develop applications that make them must-haves, you'll be seeing more of your fellow attendees checking their watches not just for the time, but for texts, emails, directions and messages.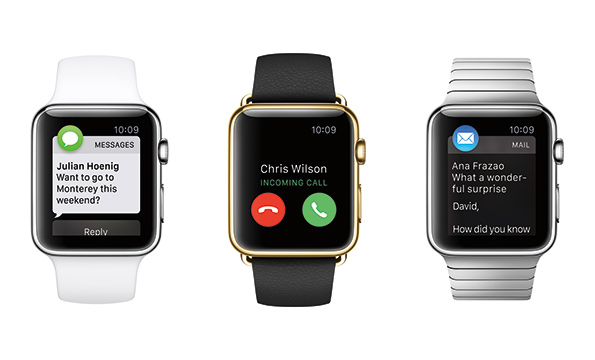 Apple Watch
Device companies such as Apple, Motorola, Samsung and Sony are competing for that precious space "between your elbow and your hand," Llamas says.
While the vast majority of the current wearables market is aimed at your wrist, the rest of your body has become fair game. Wearables have progressed from resembling a "science experiment," Llamas says, to useful items that are fast becoming mainstream, such as glasses that add images and information to your environment and clothing that literally reads your body. Fitness trackers, of course, already are worn by many.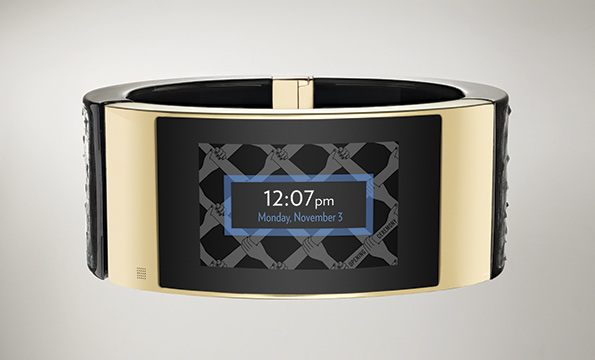 MICA
Get Smart
Smart wearables, such as smartwatches, are distinct from basic wearables such as some fitness trackers in that they can run third-party applications.
IDC expects wearable vendors worldwide to ship 45.7 million units this year, up 133.4 percent from last year; smart wearables alone will reach 25.7 million this year. By 2019, overall wearables shipped will grow to a whopping 126.1 million, IDC forecasts.
Another research firm, CCS Insight, is predicting that wearables will grow to 172 million units in 2018.
Wearables are growing in popularity not just because of what they do, but also because of how simply they do it, says Corbin Ball, a technology analyst and frequent speaker at meeting industry conferences and Smart Meetings events.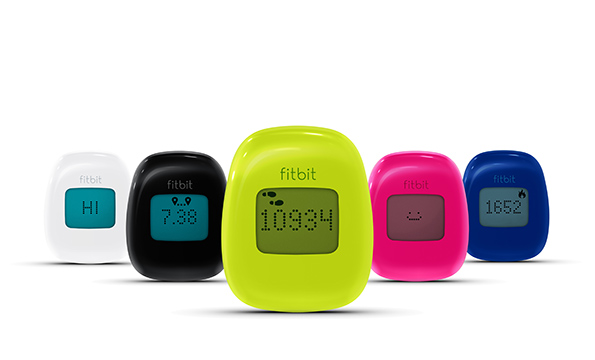 Fitbit
"Technology advances that layer on additional information such as augmented reality and wearable computing are getting easier to use," Ball says, noting Microsoft's HoloLens and Facebook's Oculus Rift. "[Manufacturers] are developing new ways to make it easier for users."
Apple Watch, for instance, "eliminates the fumble factor of a phone to provide information at your wrist. The iPhone was the same—intuitive and easy to use," Ball says.
Apple Watch, released last month, has created a big buzz in the tech world. Several other companies are producing watches for those who carry Android-based smartphones, such as the Moto 360 by Motorola and Gear by Samsung.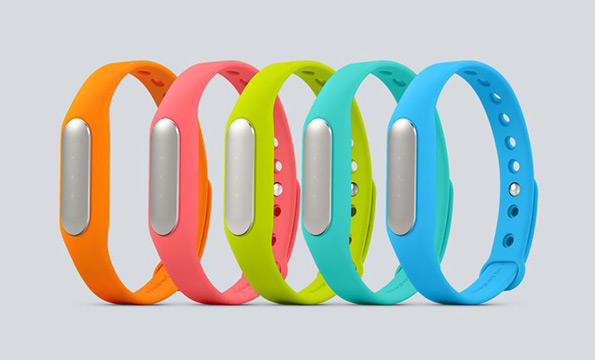 Xiaomi Mi Band
Smartwatches and many other smart wearables work in conjunction with smartphones. The phone sends and collects data to and from your device, acting like a mini computer in your pocket or purse.
Apart from their uses at conferences and events, the watches provide immediacy that phones can't: You can get an instant alert to your wrist from your babysitter while in a business meeting. Or you can surreptitiously receive an important text from your boss just before you close a deal.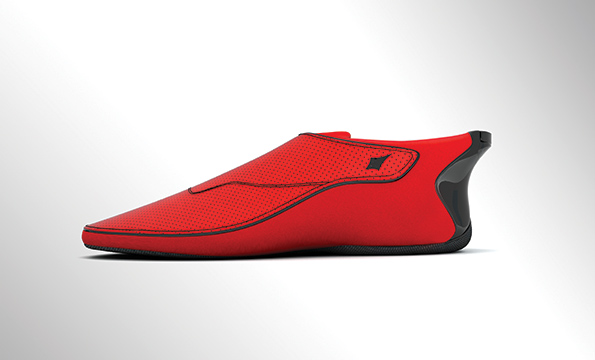 Lechal
The Body Connected
Other devices and clothing vying for space on your body include:
-Shoes, such as those by Lechal, that vibrate to point you in the right direction using Google maps.
-Jewelry from Ringly, Cuff and others, that look like statement pieces and vibrate and change colors when you have texts or calls. Bling from MOTA and MICA also flash text across their mini screens.
-Shirts, pants, socks and other wearables—including Sensoria socks, and Athos tops and bottoms—track performance and send data to phones.
OmSignal is developing products that could soon have applications at meetings and/or team building offsites: Its shirt, for example, can track body changes that indicate if you're stressed or nervous—and perhaps eventually, if you're bored or restless. Conference speakers could use this information to instantly change up their presentations.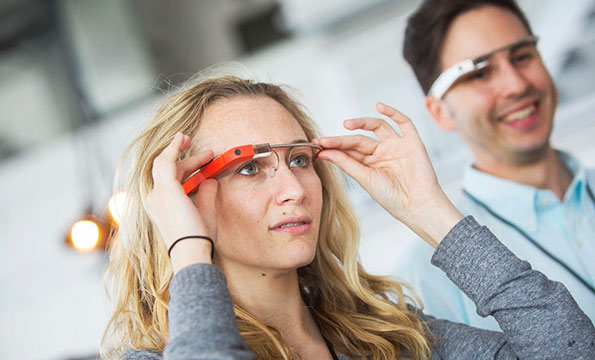 Google Glass
And then there are glasses
You no doubt remember Google Glass, a computer built into a pair of glasses that records everything the wearer sees and delivers information from a phone directly to a person's eye.
It slipped into the background after several publicity stumbles and accusations that people who wore the device were rude, geeky "glassholes." But neither it, nor other smart eyewear, is gone. Companies and consumers have learned from the glass experiment how and when to use them.
For instance, Google advises Glass users to refrain from using it in crowds, and to not be "creepy or rude."
Smart eyewear does have a promising future, especially when it comes to meetings. In large audiences, glasses can serve as "second screens," where additional information is made available or personalized data and messages are presented.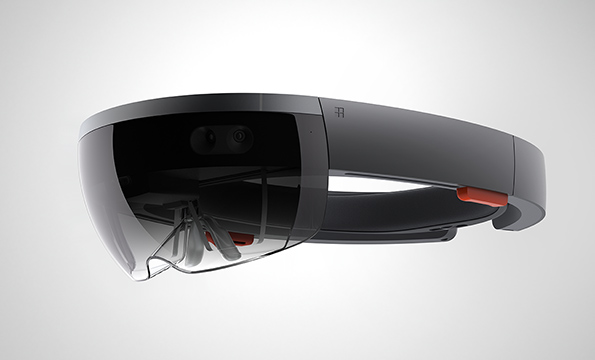 Microsoft HoloLens
And glasses that augment reality, including HoloLens, allow smaller meetings to take place in the virtual world. For instance, engineers will be able to pop on glasses to see a three-dimensional model of a product—all while sitting in their respective offices.
"It's one thing to share the information in terms of a PDF," Llamas says. It's quite another, however, "when we can see not just the data, but the virtual prototype—an augmented reality prototype—and we can all work on it together. "Collaboration and communication has taken on a whole new meaning."
Because of all the progress in wearables, Llamas expects that in the next five years, they will be one of the big waves in technology. Meeting and hospitality professionals should be riding high.
---
Janet Kornblum is an award-winning journalist and media trainer who has written about everything from start-ups and science to business and celebrities for national publications.