Better safe than…
Generally, women feel more vulnerable than men while traveling solo and are wary of certain destinations, sexual harassment, assault and kidnapping, according to a study by Global Business Travel Association (GBTA) and WWStay.
"It affects the way you dress for a trip, the jewelry that you wear and when you go out for dinner," says Sangeeta Sadarangani, CEO of Crossing Travel, a U.K.-based, all-women travel concierge service. "Be mindful of your dress and outfit, depending on the destination, because it has to be culturally acceptable." She suggests planners include safety and culture tips, as well as dress code, on agendas.
More: 4 Ways For Women to Love Traveling Alone
The study, which delved into top safety concerns women business travelers face, found that almost 69 percent of United States travel buyers believe females face greater risk than males and 61 percent feel it's imperative to consider female safety when implementing risk-management programs.
"Only 18 percent of travel policies specifically address female safety," says GBTA president Christle Johnson. "As an industry, we need to do more to ensure the safety of our female road warriors."
Research
To calm nerves, thoroughly research the destination. With heightened awareness, Sadarangani believes women don't need travel apps or mace. "I think the intellectual tools are more important than any kind of other gadgets that she would need," she says.
Read More: Tips for Women Business Travelers on the Road
Women of all ages travel for business, but Sadarangani finds millennials are perhaps less concerned about safety because they educate themselves a lot about the destination through friends, their network, reading on the internet and the media.
Transportation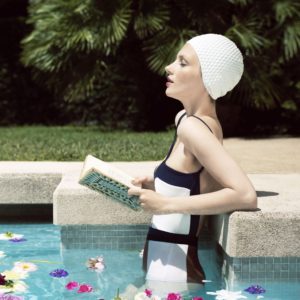 To ensure safety, don't leave anything to chance and make sure all transportation needs are prearranged. By doing so, even destinations that under different circumstances may be deemed as unsafe are secure. Sixty-one percent of travel programs "rarely" or "never" provide chauffeured transportation to female travelers, according to the survey.
"When you're in an event, you're actually in a very organized format, so you have your plan in advance," Sadarangani says. "You know you're going either in a group or you have a taxi that's taking you to the meeting and conference venues. It's absolutely safe for women to go [even to Saudi Arabia], and they should never hold themselves back from attending a certain event because they're scared about their safety."
Lodging
Feeling safe when you tuck yourself in at night is of utmost importance. According to the GBTA study, 61 percent of travel buyers believe it's important to consider female safety when selecting hotels and 63 percent said location is a concern when women travel for business. Fifty-four percent responded that type of lodging is a concern and Sadarangani cautions that camping sites and festivals are the least safe types of environments.
More: The Smart Woman's Guide
In March 2016, sports reporter and Dancing with the Stars co-host Erin Andrews was awarded a $55 million settlement in a Peeping Tom case. Andrews was recorded through a peephole created by a stalker while changing her clothes in an adjacent room at Nashville Marriott in 2008.
Forty-four percent of GBTA's respondents claim their companies recommend rooms with female-centric enhancements that include women-only floors, female airport greeters, female front-desk workers, double locks on guest room doors and cameras to show guests who is knocking.
Ladies First Rooms at Bristol Hotel in Geneva and Duchess Rooms at Dukes Hotel in London are two examples. In response to a survey of 250 loyal female customers, AccorHotel's MGallery by Sofitel launched Inspired by Her in 2014. Results showed safety, welcome products and healthy food were most important to female travelers. Upon check-in, women guests are given a list of amenities available to customize their stay, such as selecting location and size of room and if they want a robe, slippers, full-length mirror, skirt hangers and herbal teas. Beauty products, yoga mats, weights and magazines are also available upon request.
Communication
On a scale of 10, almost 57 percent of travel buyers rank their ability to communicate with travelers as eight or higher. However, 18 percent of travel buyers admit their company doesn't offer an assistance hotline to help with unanticipated curveballs.
"Once you have a personal travel advisor who's taking care of you, then all you need is to get in touch with that person who's with you 24/7 in case you need any advice or help, including last-minute emergencies," Sadarangani says.
Take Action: What You Can Do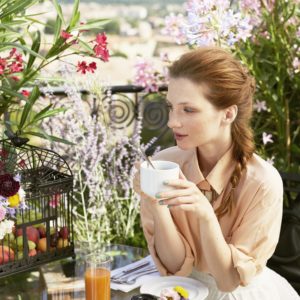 A subscription to Maiden Voyage Corporate Membership enables companies to equip female road warriors and their employers with support and education. The network can be used to find female-friendly hotels that meet stringent safety requirements and connect women who are traveling to the same destination at the same time.
Women are able to share meals so they don't feel vulnerable and alone in a restaurant. Global ambassadors prepare travelers with information on what is culturally and legally acceptable in particular destinations. Maiden Voyage was founded in 2008 by a British woman, Carolyn Pearson, following a business trip to Los Angeles in which she missed an opportunity to explore the city because she didn't feel comfortable doing so alone.