Jason Hewlett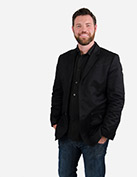 Jason Hewlett's mouth stretches to extreme angles. His nose twitches and his eyebrows dance around in a manic way. Few people have found their calling by the way their face moves, but Hewlett beams with pride at how his oddities have led to a wildly successful public speaking career. "Like I say, 'You have talents I don't have. I have talents you don't want!'" he laughs.
As bizarre as it looks, Hewlett transfixes audiences time and time again with what he calls his signature move. Audiences roar in laughter at his outrageous acts and imitations, which include the likes of Michael Jackson, Jim Carrey and Elton John, to name a few.
Hewlett admits that it takes hours of practice and studying the way people walk, talk and act in order to pull off a convincing impression. "The challenge comes due to the fact that none of us sound exactly like another, because we are all so unique," he says. "In order to put forth an amazing imitation, we must understand the essence of the musician we are imitating."
Like many speakers, Hewett loves to see an entire room lit up with joy. But his performances are intended to go beyond entertainment. If his audiences are inspired to similarly share their own greatness, he knows he has succeeded. "I want them to know they can live a happy life and feel pure joy when they embrace what makes them amazing," Hewlett says. "This lifts our desires to perform at work and do our job better. This gives us purpose at home. This raises our meaning in life."
Purchase his Signature Moves: How to Stand Out in a Sit Down World, for half off with the code SMARTMEETINGS at jasonhewlett.com/store.
---
Lisa Sommer Devlin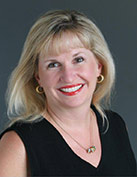 When it comes to contract negotiations, Lisa Sommer Devlin is often recognized as a voice of reason in the meetings industry. For 25 years, she has practiced hospitality law and provided legal representation for large hotel groups, including Hilton, Marriott and Starwood. Despite representing the supplier side, meeting planners look to Devlin for her sought-after insights on convention and group-related matters.
On topics such as cancellation and attrition, audiences count on her to explain complex legal issues in an understandable way. Devlin says that it's in the best interests of planners and hotels to communicate fairly and openly. For example, she suggests that both parties should avoid unnecessary clauses, specify the needs of an event and be realistic about terms and conditions.
Devlin has served on the Legal Advisory Counsel and sat on the contracts panel for Convention Industry Council's APEX Initiative. She has also spoken at a wide range of industry events, including those offered by Meetings Professional International and Professional Convention Management Association.
---
---
---
Gina Carr
As social media has emerged as a dominant marketing tool, organizations are increasingly looking to marketing experts such as Gina Carr, an author and speaker who also calls herself a tribe builder. That's because Carr helps business and thought leaders gain more influence, profits and overall success by building powerful networks or tribes, as she terms it.
Carr believes that in order to be successful, people need th
e support of others who want and are able to help. Through several programs she offers, anyone can learn how to maximize attendance at meetings, engage with attendees and even increase productivity and efficiency.
Much of her discourse centers around Klout, a scoring website that rates the quality of interactions, followers and influence of social media handles. Carr has co-authored the book, Klout Matters: How to Engage Customers on Social Media & Boost Your Digital Influence.