Michelle Castady Orlando, DMCP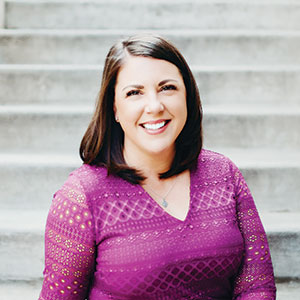 General Manager, Chicago 360 Destination Group
Curiosity, Collaboration, Creativity
Best Advice Received: "Be coachable"—two words that serve me well as my career grows. Being open to feedback and willing to look past your ego in order to see your blind spots can be difficult at times, but honest assessment allows me to remain flexible and make changes that make sense.
Everest Moment: Driving the continued growth and success of our Chicago office is an ongoing goal. Creating a collaborative environment that develops passionate and progressive hospitality professionals while elevating the Chicago DMC partnership experience for planners. Seven years in, I still feel there are big mountains to climb and ambitions to accomplish.
Next Summit: Motherhood! Baby Orlando is due March 9, and he's totally uncharted territory!
Marianne Encarnado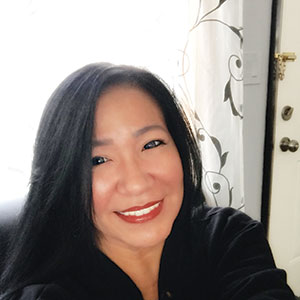 Area Director of Sales and Marketing, Hotel Felix/Hotel Cass, a Holiday Inn Express
Analyze, Plan, Focus
Best Advice Received: "An arrow can only be shot by pulling it backward." When life is dragging you back with difficulties, it means it's going to launch you into something great. Keep your focus and keep on aiming. Believe that you are done with the good and take yourself further.
Everest Moment: I came to the United States as an immigrant 25 years ago. I started from the bottom, but I did not waver in my vision that I will someday be in a position where I can share my expertise and be a mentor to other hopefuls.
Next Summit: Become a keynote speaker so I can share my experiences and insights to a wider audience.
LaVette C. Henderson, CMP, HMCC, FACD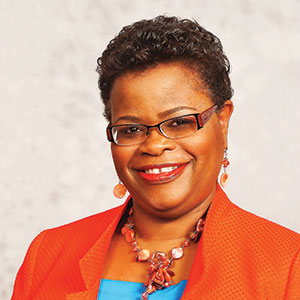 Executive Director, National Dental Association
Listener, Collaborate, Faith
Best Advice Received: "Stick to the facts." Addressing situations by listening with an open mind, building on the positives and working to resolve dilemmas together provides attendees great experiences.
Everest Moment: The surprise of being recognized as an honorary member of a different dentist-only association. They expressed their appreciation for the value and enhancements I have provided to their meetings, trainings and outreach programs/events. Hearing "thank you for your leadership, dedication and support to improving overall health" was humbling and heartfelt.
Next Summit: Facilitating advisory boards to increase authentic diversity and inclusion in messaging and goals.
Vicki Kern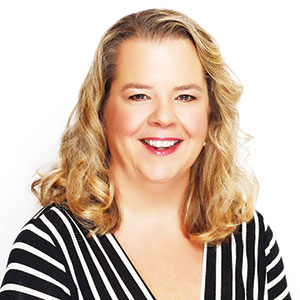 Vice President of Global Sourcing and Proposal Development, JNR Incorporated
Communicate, Collaborate, Solve
Best Advice Received: "Be yourself. But be your best self."
Everest Moment: I had the honor of pioneering SITE SoCal's first-ever hands-on event at the 10th Annual Holiday Charity Event. Now, 10 years later, the event continues to evolve and is a networking and fundraising cornerstone of SITE's award-winning program.
Next Summit: My summit is a personal one, down 120 pounds with 40 more to go.
Lindsay Martin-Bilbrey, CMP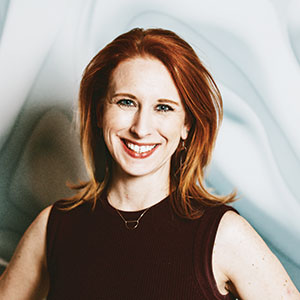 CEO, Nifty Method Events + Marketing
Flexible, Curious, Audacious
Best Advice Received: "The need to be safe or right is the biggest barrier to new ideas." I mean, what are they going to do? Fire you? If they do, it wasn't the right fit for you anyway.
Everest Moment: When I accepted that sometimes I'm going to be the only woman in the room and it doesn't mean I have to prove anything. My thoughts and leadership are vitally important to the conversation, or I wouldn't have been invited to the table. And if I made sure I was included because I thought they were missing a voice, that's OK and not aggressive.
Next Summit: I want to ensure diversity and equity are a forethought in the industry. The pie is big enough for all of us.
Kristin McGrath, CDME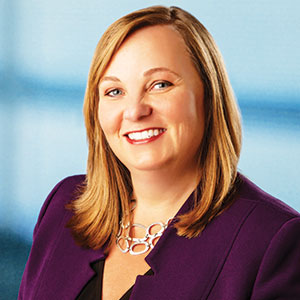 Vice President of Sales, Services and Sports, Visit Albuquerque
Determination, Collaboration, Humor
Best Advice Received: "Strive to be a lifelong learner and be intentional about continuous improvement." Most of us learn something new each day. But intentionally placing a focus on personal and professional interests and goals helps with the process of identifying resources, making progress and, ultimately, growing.
Everest Moment: I was privileged to be a member of the committee that welcomed more than 13,700 athletes to Albuquerque for the National Senior Games in June 2019. Working in collaboration with the staff of NSG, multiple City of Albuquerque departments and thousands of local volunteers, this event was a once-in-a-career highlight!
Next Summit: Whatever challenge comes my way, I'll be ready with a sense of optimism and humor.
Amilie Parent, CPA, CA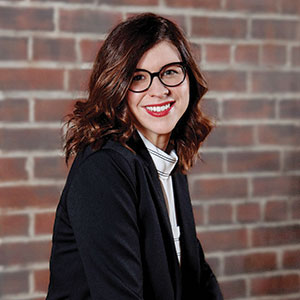 President, Showcare
Calm, Analyze, Teamwork
Best Advice Received: "Know your people and always focus on their strengths." Develop them accordingly. Surround yourself with a diverse group of the sharpest minds that have complementary strengths. Remember, you are only as good as your team!
Everest Moment: Each one of my team members comes to work with a smile and sense of purpose, knowing they are making a difference. They are motivated and excited to be there. A happy employee is a better mother, father, sister, brother and friend, and they are more likely to contribute to the world in a positive way.
Next Summit: Create more impactful connections through events that improve people's lives.
Sandi Robinson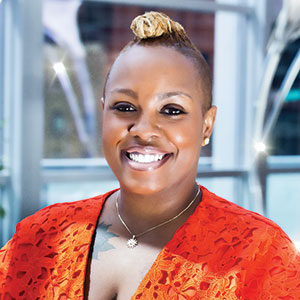 Area Director of Sales and Marketing, Godfrey Hotel Chicago and Hotel Essex Chicago
We shall overcome
Best Advice Received: "The customer is not always right; never be afraid to speak up." Being honest about your venue or facility is the best policy. Your client will respect you that much more vs. selling a dream where you know you are unable to meet their expectations.
Everest Moment: I am most proud of client retention. I have a lot of clients who have been with me for over 10 years. They know and trust me to handle their events or even recommend other venues if mine does not fit their needs. The client's trust and respect are the ultimate reward!
Next Summit: To continue to be an inspiration to minorities in the industry.
Shelby Seavers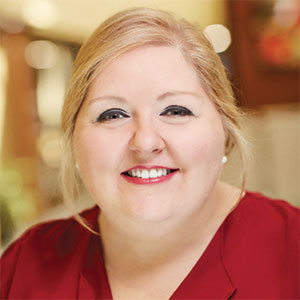 Manager, B2B Marketing, Hilton
Just keep going!
Best Advice Received: "You can't help people without taking care of yourself." "Find a way to marry your passion with your career."
Everest Moment: Returning to the United States after teaching English to Nicaraguan children left me yearning to give back as well as to continue growing in my marketing career. I found a role that perfectly paired my passions and professional skills—creating events that share the world through travel while giving back.
Next Summit: Create events that inspire attendees with ideas they will implement at their own events.
Stephanie Tanpure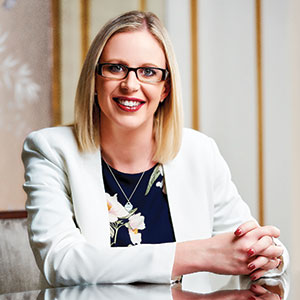 Vice President of Sales, Sands Resorts Macao
Believe, Calm, Collaborative
Best Advice Received: Too often, leaders feel that they need to be the smartest in the room. Great leaders surround themselves with smarter people who will challenge ideas, drive change, propose innovation and bring new perspectives. As leaders, we all have a responsibility to reach our hand down and pull others up to succeed.
Everest Moment: My children; they continually enable me to reach new heights. I was transformed as soon as I had my first born. It's not an either/or, but an "and." I am empowered by both, which gives me energy and is rejuvenating, bringing out the best in me for my family.
Next Summit: 2020 will be a big year as we grow our family from two to three little ones under five. As a working mum, it's about focusing on the big stuff without spreading yourself too thin. Don't try to be perfect and just surrender to it.
Selina Sinclair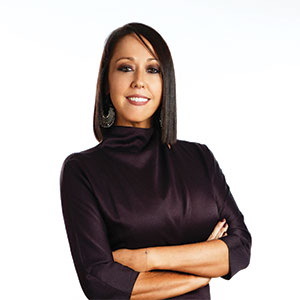 Global Managing Director, Pacific World
Genuine, Honest, Visionary
Best Advice Received: "Building an organization for the future is about constantly challenging what you think you know."
Everest Moment: In the same year, I became a mum and global managing director of Pacific World, a company with the most talented and passionate people across Asia and around the world.
Next Summit: Play an active role in driving real social change in developing economies and business-events communities.
Julie M. Sullivan, CMP, CEM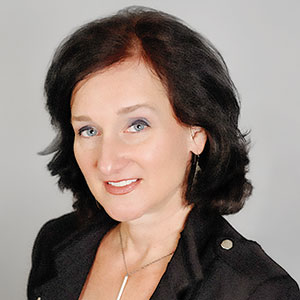 Past President, Association for Women in Events
Go-to problem solver
Best Advice Received: "Don't worry about what other people think. Go after what you want. Don't burn bridges. Honor the people who helped you along the way."
Everest Moment: Looking back on 2019, after trailblazing through two full-time roles (one paid and one volunteer) for ASIS International and AWE, the stars aligned for me, and I absolutely knocked it out of the proverbial park for both organizations. It was the most exhilarating, exhausting, rewarding, stressful, eye-opening year of my career.
Next Summit: Studying for my CAE this fall and taking the exam in spring 2021.
Jamie Timperley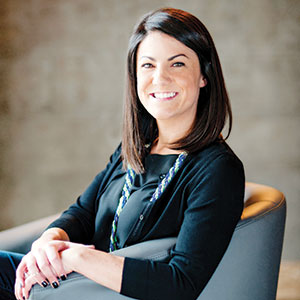 President, Dynamic Events
Compassion, Grit, Teamwork
Best Advice Received: That being a leader is about investing in people…about seeing and cultivating the potential in individuals and helping them develop both personally and professionally.
Everest Moment: Innovating and executing one of the largest corporate technology conferences in the world and leading our Dynamic Events team and entire supplier team to success.
Next Summit: Helping our customers create and implement an event-portfolio strategy.
Jacqueline Volkart, CMP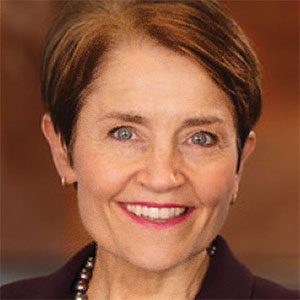 General Manager, The St. Regis San Francisco
Positivity, Flexibility, Teamwork
Best Advice Received: "Success is not the key to happiness. Happiness is the key to success. If you love what you are doing, you will be successful." When we serve from the heart and engage from a place of passion, when our work has meaning and purpose to us, success naturally follows.
Everest Moment: Through the course of my career, I have managed properties that were hit with hurricanes, floods and economic challenges. Along the way, there have been hotel fires, water-pipe breaks and labor disruption. I have learned that you must stay positive in the face of challenges to inspires others. When you have a team that is inspired, you find workable solutions.
Next Summit: As the Chair of the Marriott Bay Area Business Council, I'm determined to make a positive difference in our community, and to inspire others to do the same.
Liz Vinsand, CIS, CITP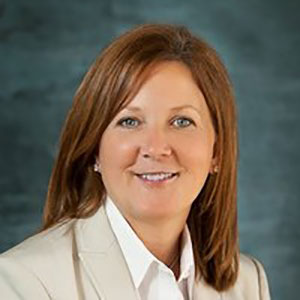 Global Group Sales Office, Midwest Region, Vail Resorts Meetings & Events
Positivity, Endurance, Faith
Best Advice Received: "Love what you do, and you will never work a day in your life" was advice I received many years ago! When you have passion for what you do, it shines through; those around you see that you genuinely care about them, thereby building trust and a good partnership.
Everest Moment: Change is good! We live in a world of constant change, so being adaptable is a must. Last summer I, along with my team, experienced a lot of change within our organization. We encouraged each other to lean in, stay positive and look forward to whatever is next.
Next Summit: Time will tell. When something causes some anxiety, it's my sign to "go for it."
Back to the Smart Women in Meetings Awards 2020