Johanne R. Belanger, FCPA, FCA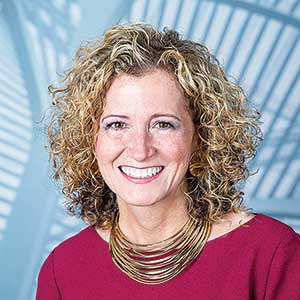 President and CEO, Tourism Toronto
Passionate • Inspiring • Authentic
Leadership in Action: In the words of John Quincy Adams, "If your actions inspire others to dream more, learn more, do more and become more, you are a leader." It wasn't until I lost a job that I realized that the leader in me had nothing to do with the title. It is an attitude that you chose to embrace as a person, not as a position.
Inspiration: To whom much is given, much is expected. As a multiple breast cancer survivor, I am blessed to have been given a lens to look through to appreciate every day, every hour and every interaction.
Sandy Biback, CMP Emeritus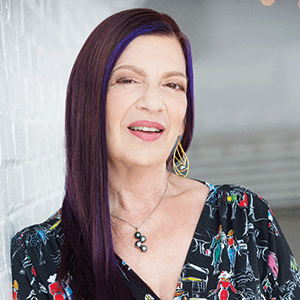 Founder, Meeting Professionals Against Human Trafficking
Collaborative • Respectful • Visionary
Leadership in Action: I don't believe in hierarchies. I believe if there is a challenge, we must find a solution—even if that solution seems out of sight. I work with volunteers who add to a whole picture of thoughts, strengths and state their opinions—to create a whole movement for success. I personally don't have all the answers.
Inspiration: A belief that when we work collaboratively, we create change. We are making a difference, even if the journey at first doesn't seem possible. Just one person saying "yes" moves me to the next step. The support of my spouse and the many volunteers I work with means I must always bring my best self—I can't let them down.
Holly Chessman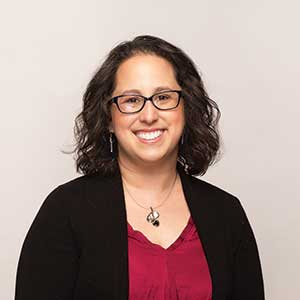 Vice President of Marketing, GlowTouch Technologies
Strategy • Creativity • Support
Leadership in Action: I mentor women, especially those returning to work after taking time for family care. I speak at events and companies, and I published a book about how women can grow their voices to build careers they love. When we support each other, we all rise together.
Inspiration: I love my career. I do not love that I don't see many women in leadership positions and I simply won't accept the status quo.
Gloryvee Cordero, M.Ed.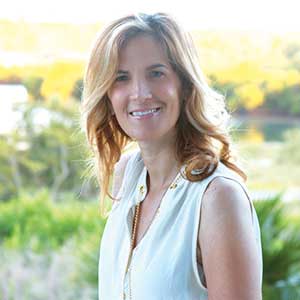 Chief Information Officer, SCIX
Visionary • Enthusiastic • Disciplined
Leadership in Action: The light of a leader is a beacon that shines within us, rising to impact others around us whether we initiate or not.
Inspiration: Leaders should be intrinsically motivated by the vision that fuels our soul and creates a force of energy that cannot be contained, but must be shared with the world.
Jil Dasher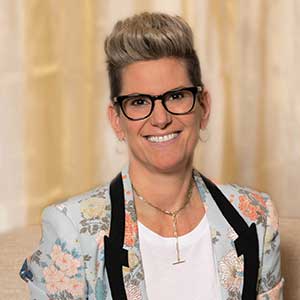 Senior Vice President and Managing Director, HPN Meeting Services
Trust • Empowerment • Service
Leadership in Action: My core belief is that all healthy and meaningful relationships are built on a foundation of trust and authenticity. Those critical elements cannot be gained through title or built in an instant. Leading is about being constantly present, engaged, dependable and in service of others.
Terri A. Haack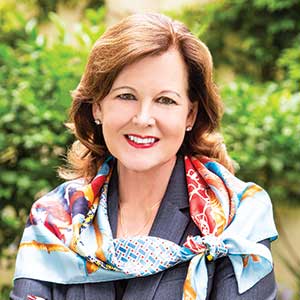 President, Terranea Resort
Inspire • Motivate • Value
Leadership in Action: I am responsible for the operating performance of a 102-acre luxury destination. In addition to ensuring memorable moments for our guests, I inspire, motivate and lead our talented and dedicated team of 1,250 associates to create an environment that gives them a sense of personal value and makes them feel Terranea Proud.
Inspiration: My interest in hotels, my entire life, actually, has been about making others feel comfortable. It is natural for me. I work hard at understanding what inspires people, what matters to them.
Carrie Meghie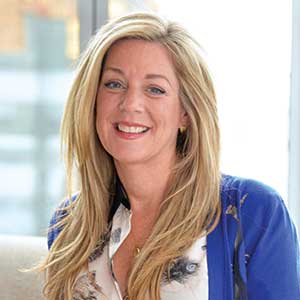 Co-President, Becker Ventures (Owner of St. Jane Hotel) and Founder and Board Chair, Jackson Chance Foundation
Decisive • Empathetic • Resilient
Leadership in Action: I am a leader because I never expect more from others than I do from myself. I don't stop at "no." I find solutions. I am very determined and resilient. I am not afraid of taking risks or of failure. I am a doer and I take action. I am a planner and always try to anticipate and think five steps ahead.
Inspiration: My family inspires me to be the best. I truly believe in leading by example and strive to make others proud. I live with gratitude and perspective.
Karen L. May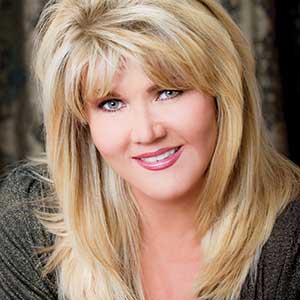 Owner, Scottsdale Private Event Venues LLC
Team • Empowered • Passionate
Leadership in Action: I am always trying to model ways to improve. I know how to back off and take a different role. In the meetings and event world, it is always "we," so being a boss does not work.
Inspiration: My Midwest upbringing inspires me to live by example and take ownership of my actions. It´s not about money and it´s not about status; it's about loving your life's work. If we assist others, we are not only able to see outside ourselves: We can chase something bigger than us.
Claire Smith, CMP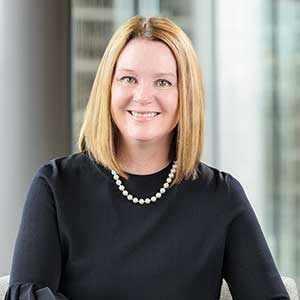 Vice President, Sales and Marketing, Vancouver Convention Centre
Visionary • Empathetic • Inclusive
Leadership in Action: I'm passionate about the incredible impact of meetings and have dedicated my career to propelling the industry forward. I believe in leading through change and empowering others around me to innovate. As the first supplier and Canadian to chair PCMA, I had an incredible platform and team to make a difference in our industry.
Inspiration: I'm driven by a vision of success, a love of collaboration and wildly talented people around me who make anything possible. I'm inspired daily to be a part of, and to witness, the incredible impact of this industry.
Gabrielle Spanton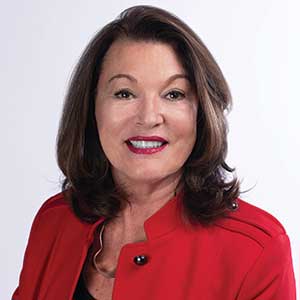 Executive Vice President of Business Development Global Alliance, Hosts Global
Educate • Motivate • Recognize
Leadership in Action: I have a passionate conviction that leadership is primarily a disposition rather than a position. Every time we speak, we audition for leadership. My leadership style is grounded in my belief that all people are eager to be successful and grow their career. Lead by example.
Heidi Welker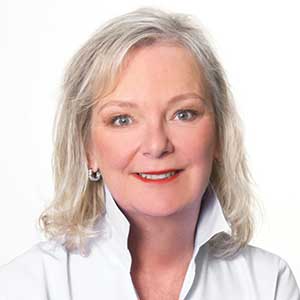 Senior Vice President, Business Development and Industry Partnerships, Freeman Audio Visual Canada
Lead (by example) • Coach (with empathy) • Stay Engaged (with ongoing dialogue)
Leadership in Action: Lead by example. My role is not to provide answers. Instead, I ask the right questions, stay engaged in thought-provoking dialogue and support decisions regardless of the success or consequences that go with it.
Inspiration: Passion for my work and the meetings and business events industry. I learn so much about being a better person from my amazing discussions with people.
Nancy J. Zavada, CMP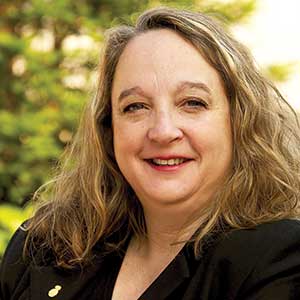 President, MeetGreen
Mentor • Accountable • Service
Leadership in Action: As an early pioneer in sustainable events, I co-founded the Green Meeting Industry Council to bring together passionate, committed meeting organizers to make this world a better place. Also, as president of MeetGreen, which is celebrating 25 years as a sustainable event agency.
Inspiration: "Be Impeccable" is my motto and that holds true in all my business and volunteer activities as well as my personal life. I draw my inspiration from strong, intelligent women who make a difference every day.
Back to the Smart Women in Meetings Awards 2019