Beckie Albee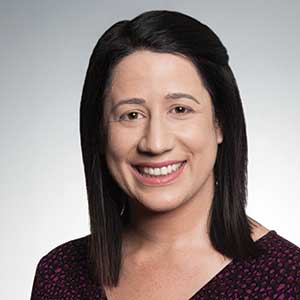 Vice President, TenDot
Listening • Caring • Communicating
Leadership in Action: I provide support, guidance and direction. I help others succeed and celebrate their success. I encourage taking a step back during challenges to reflect on what's most important. Keeping the end goal in mind brings focus and clarity.
Inspiration: I believe in TenDot's mantra, "Make it a TenDot Day!—when one awakens and chooses to have a positive influence on one's self, family, company and community!" Being intentional, having a positive attitude and loving what you do make it a whole lot easier to focus on bringing your best self.
Susan Cairnes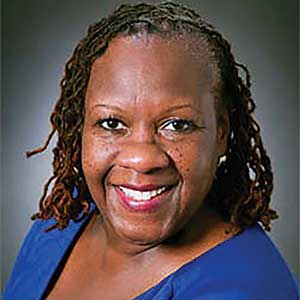 Senior Meetings Manager, Affirma Solutions
Communication • Sharing • Empathy
Leadership in Action: A leader shares knowledge and mentors whenever possible. I am actively involved in PCMA and serve on the Emerging Meetings Professional Committee, where I visit hospitality students to share information on hospitality as a career path.
Inspiration: I love what I do and I have enthusiasm for life. Perspective is everything. I was given the opportunity to wake up this morning, so I better make the day a great one.
Nikki Carlson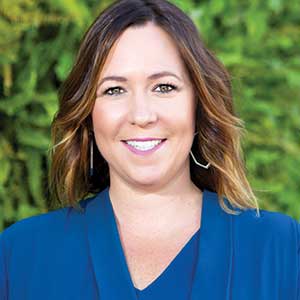 General Manager, Kimpton Sawyer Hotel, Sacramento
Innovative • Thoughtful • Creative
Leadership in Action: I strive to create a collaborative environment for employees to thrive while delivering genuine and unique hospitality experiences.
Inspiration: I am inspired to deliver excellence in everything I do by bringing my best self to every avenue of my life because I enjoy seeing the positive impact my leadership has made on young leaders, guest experiences, the community and my personal life.
Kristi Casale, CMP, DMCP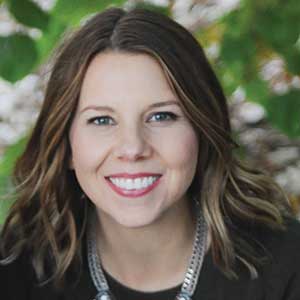 Senior Director of Meetings and Continuing Education, American Academy of Pediatric Dentistry
Vision • Passion • Empathy
Leadership in Action: The truth is, I don't think about being a leader and rarely envision myself that way because I care more about results and ensuring the team around me is prepared with knowledge to make great choices. Being a leader means empowering those around you to excel, be unafraid to make mistakes.
Inspiration: I have always been a motivated person, constantly pushing the envelope to achieve more. Ultimately, I want my family to be proud of the woman I have become.
Bethany Blue Chirico, CMP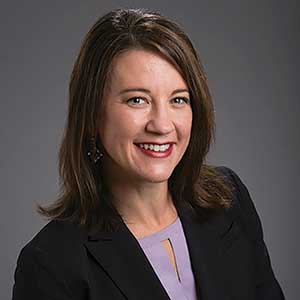 Managing Director, Global Meetings and Business Development, AIHA (American Industrial Hygiene Association)
Mentoring • Honest • Thoughtful
Leadership in Action: I lead by delegating responsibility and accountability to my teammates and offering guidance, assistance and support throughout a project life cycle. I do my best to lead by example in word and action in an effort to model professional behavior in all situations.
Inspiration: I bring my best self to everything because I respect the people I work with, their talents, and their lives, and I desire to be thought of and respected as a consummate professional. I believe one of my jobs is to make others' jobs easier, hoping that they, in turn, will make mine easier. I'm also a bit of a perfectionist.
Shannon Coldon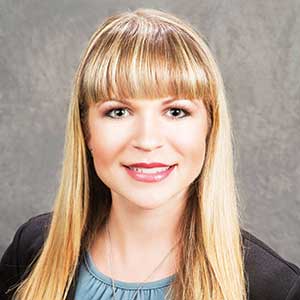 Director of Sales, Key Accounts, Caesars Entertainment
Transparent • Available • Positive
Leadership in Action: I lead by example and focus on results, celebration and appreciation. Our team works hard and travels a lot. It's important to be there for them and to ensure they feel that their work is appreciated, makes a difference and is valued. If I can do that, I've done my job.
Inspiration: I love life, my job and our industry! After 21 years, I can still say that I love coming to work every day! Because I love what I do, I don't mind working hard and I bring passion and enthusiasm. That is my winning combination in work and in life!
Amy Conrad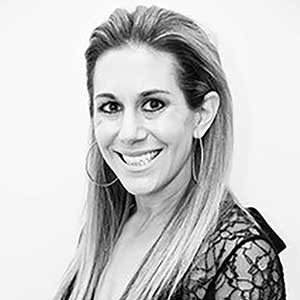 Director of Operations, Enclave, Las Vegas
Mentoring • Honest • Thoughtful
Leadership in Action: I am a leader because of and for my three intelligent daughters. I show every day that a woman is just as capable, just as brilliant and just as deserving as any man. I have always had a knack for management, and while I am an independent thinker, I absolutely love to teach and learn from those around me. I respect differences and aspire to always grow and help others along the way in the kindest way possible. To me, that's the foundation of a true leader.
Inspiration: Two words: My Family.
Michelle Crosby, CMP, DMCP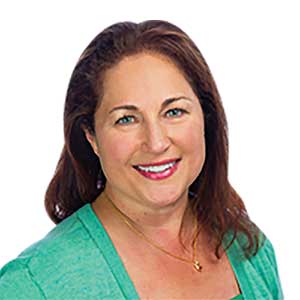 Director of Global Sales, Hosts Global Destination Services
Persistence • Integrity • Engagement
Leadership in Action: Leadership is about empowering others to be the best versions of themselves. Like many, I hold many titles, both personally and professionally—none of which include the word "leader," but each provides an opportunity for me to guide and nurture the relationships that go along with those roles.
Inspiration: Leaving a positive and lasting legacy like so many powerful women before me is my inspiration.
Mary Beth Dennis
Director of Events and Youth Programs, Kentucky Electric Cooperatives
Lead by Example
Leadership in Action: It's all about having a good work ethic. I will always be the first one to take on new responsibilities or help my team with challenges. Being able to bring everyone together with passion and focus is important to me.
Inspiration: My parents worked so hard and sacrificed so much for me. That made an impression. I want to be that same example for my children. So, every morning I make sure that I am an example of hard work and my best self for them.
Manilynn Disuanco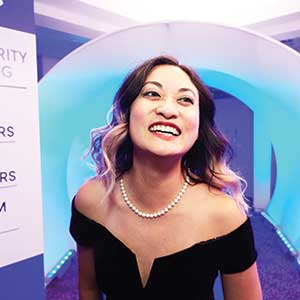 Events Manager, Private Firm
Inspire • Learn • Grow
Leadership in Action: I believe in leading by example. I wouldn't ask my team to do anything I wouldn't be willing to do myself. When we're in the "trenches" of the event, it's all hands on deck and we have each other's backs.
Inspiration: My parents, my future family and my community are my inspiration. I want to be someone they would all be proud of, pay it back and pay it forward. There is too much to be grateful for to not show up and give my best every day!
Patricia Durocher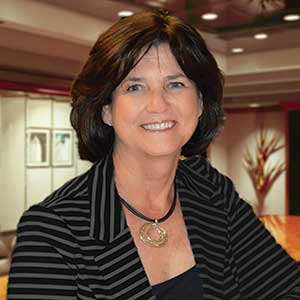 CEO, Global Cynergies LLC
Transparent • Honest • Ethical
Leadership in Action: Leadership is not about the title: It's about turning around and seeing if anyone is following you! My goal is to be a servant-leader; I never ask someone to do something I wouldn't do myself. I believe you need to build credibility and trust before others will follow your direction, but when you do, great things can be accomplished.
Inspiration: My goal is to live my life and run my business in a way that honors God in everything I do. That's a big enough challenge every day!
Susanna Flores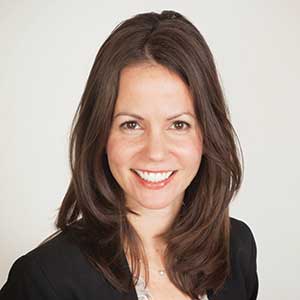 Director, Convention Sales, San Francisco Travel
Consultative • Learning • Inspired
Leadership in Action: I am a leader within my organization and outside my organization (clients of SF and SF Travel Partners). I connect people and use my relationships to create business opportunities for those within my network.
Inspiration: My competitive nature, reputation and the spirit of service that has been ingrained in me from years in the industry.
Rachel Foster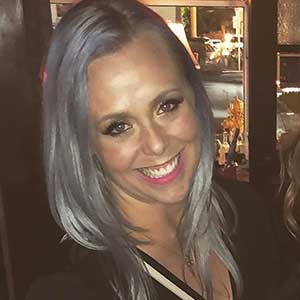 Project Manager, Northeast Building Supply
Inspiration • Guidance • Communication
Leadership in Action: I lead with focus and commitment. I am respectful of my peers and communicate effectively throughout the process of the tasks at hand.
Inspiration: It started with my parents—how they raised me, the beliefs they taught me, the guidance they offered me and the actions they showed me. I also motivate myself. I have worked hard to build a strong and confident self and it shows in my work ethic, competitiveness, drive and conscientiousness. Lastly, my husband. He inspires me every day. He highly intelligent, driven and challenges me, but he is also kind. He makes me a better person; he inspires me to be less selfish, more giving, stay present and be true to myself.
Nancy W. Foy, CMP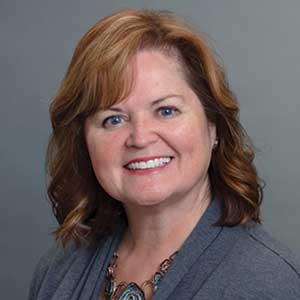 Manager, Meetings and Events, International Paper
Character • Capability • Catalyst
Leadership in Action: While stakeholder management can be the toughest part of a meeting professional's job, I'm particularly good at it. I use my influence to make plans, resolve issues and guide others to their end goals. Strong relationships with stakeholders throughout the organization make my job more rewarding.
Inspiration: Both of my children have strong work ethics and I think much of it came from seeing how gratifying it is to do good work with good people. I'm so fortunate to have been given the opportunity to do work that I love and be allowed to do it well.
Airika Gigas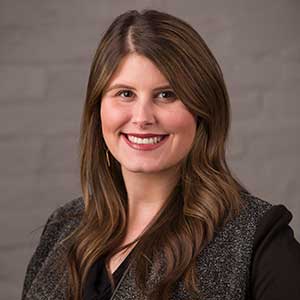 Vice President of Events, LEO Events
Collaborative • Compassionate • Engaged
Leadership in Action: As a leader, I try to lead with commitment, respect and accountability. I would never ask my team to do something that I wasn't willing to do myself. Being the leader is is also being part of the team, and I feel that empowers and inspires those that I work with.
Inspiration: The growth and innovation that our industry sparks is what inspires me every day. I love building relationships with my clients and vendors while bringing their stories and expectations to life—all while also taking the opportunity to learn something new.
Tracy Gleason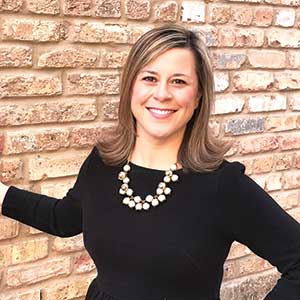 General Manager, Hosts Chicago
Optimism • Resilience • Perspective
Leadership in Action: I have a great deal of respect for the people I work with and for. I can't force my team to follow me and I can't imagine I would be effective if I did. I believe leadership is earned and I strive to earn it every day.
Inspiration: My family inspires me to be a high-achiever at work and my team inspires me to be engaged and present with my family. I delight in the humor and perspective I find in my full day, and I am inspired by the adventure that lies ahead.
Anne Hardy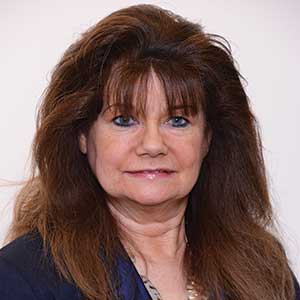 Event Coordinator, First County Bank
Perseverance • Commitment • Confidence
Leadership in Action: I lead by example, possessing a genuine interest in the people I work with and encouraging their growth. I am confident in the choices I make, setting clear objectives and goals to promote success. People trust my judgment to take the initiative to resolve conflict and build great relationships.
Mary Anne Hensley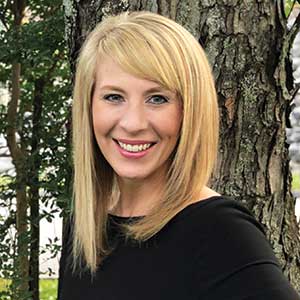 Vice President of Marketing, FreightWaves
Open • Better Together
Leadership in Action: I believe in taking a collaborative approach and empowering team members to use their strengths to create the best outcomes possible. This is done through encouragement, shared vision and defined goals.
Inspiration: I take a great deal of pride in the work that I do. I understand that my accomplishments reflect not only on myself, but also everyone around me. Maintaining that focus—even when people don't always see eye to eye—and keeping centered on the greater good drive me to do my best work for the team and our partners.
Martha S. Howard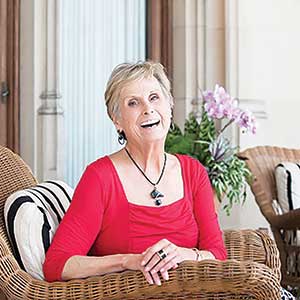 National Accounts Manager, Lodging on Biltmore Estate
Innovative • Intuitive • Gracious
Leadership in Action: I have always been an innovator and have totally enjoyed the creative nature of sales, with all the variety of personalities that make no two days alike! My passion is finding new ways to deliver exceptional experiences to groups and in turn seeing consistent repeat business. It is so satisfying to mentor new colleagues coming into the industry.
Inspiration: Having the right mentors at the perfect times throughout my career has allowed me to attain success and catapulted me to a realm of unimagined satisfaction in the workplace. I live by an ethical code and love the hospitality industry, your output is magical.
Inga Hunter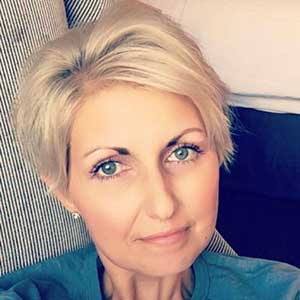 Sales and Marketing Administrator, Kowa Pharmaceuticals America, Inc.
Collaboration • Team • Planning
Leadership in Action: I believe you lead by example. I enjoy working with people for a common goal. I love to get opinions and input on ideas from others and collaborate for the best possible outcome. It is always a team effort.
Inspiration: I view each meeting as an experience and the attendees as my customers. I want them to remember each meeting and leave with a renewed sense of pride and excitement for the company. When the attendees enjoy and appreciate the effort, it makes me extremely proud.
Shameka Jennings, MTA, CMP, DES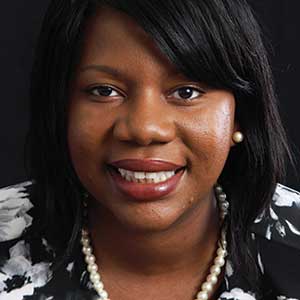 Director of Education and Events, National WIC Association
Maximizer • Passionate • Bridge-Builder
Leadership in Action: I have a strong will to succeed. I push myself and others to champion and voice new ideas and initiatives, and in turn foster innovation and strategy, fearlessly and unabashedly. I wake up daily with the drive to make a transformative impact in my community, organization and the world.
Inspiration: Abraham Lincoln once said, "Whatever you are, be a good one." I simply take this quote one step further to "be the best one." I want to be the best version of myself in all facets of my life. I want to be the best daughter, sister, professional person I can be.
Lee Klimek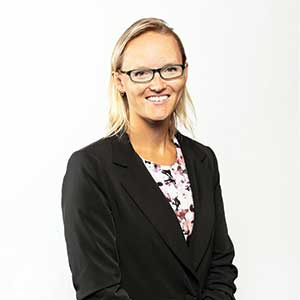 Planner of Corporate Events, RBC Global Asset Management Inc.
Integrity • Personal Brand • Teamwork
Leadership in Action: I challenge others to not only look at the big picture, but also consider the finer details and nuances to create exceptional experiences. I encourage my team to work outside of our "titles" to help expand our skills and networks.
Inspiration: I was taught to always bring my best self to everything I do. Along with that, the people I work with inspire me every day with their optimism, strength and dedication. Through their traits, I rally harder because I refuse to let my team down.
Amy Lippincott, CMP, CGMP, HMCC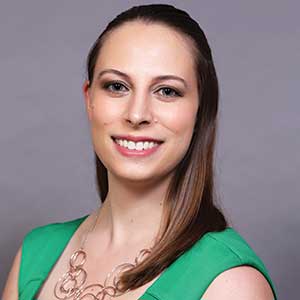 Event Planner III, Technical Resources International Inc.
Empowering • Perceptive • Intentional
Leadership in Action: I seek knowledge and welcome challenges, both professionally and personally. A leader uses every opportunity to learn, innovate and share discoveries with peers. I am a leader because I follow through on promises, empower my colleagues, listen with compassion, invest in reflection and act with intention and integrity.
Inspiration: The pursuit of excellence and understanding inspires me. Understanding the "why" fascinates me, since it is unique for each person and situation. I feel excellence is achievable with hard work, which will provide value to my family, friends, clients and colleagues, making their lives easier.
Erika Lohmar, CSEP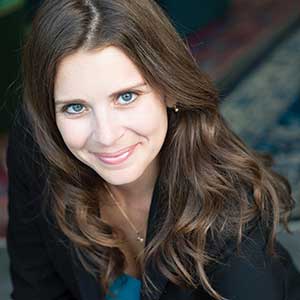 Executive Producer-USA, Fifth Element Group
Transparent • Constant • Delegation
Leadership in Action: True leaders don't call themselves "leader." They guide and encourage with selflessness to inspire those around them to be better. To inspire your team is to also empower them; teach them with total encouragement. I don't cushion their failures, but I do aim to help them learn from mistakes and lift themselves up through passion and perseverance.
Inspiration: People. When a guest can walk away from an event inspired, motivated and having a genuine experience they want to share with someone else, that is the best feeling!
Christina Marmor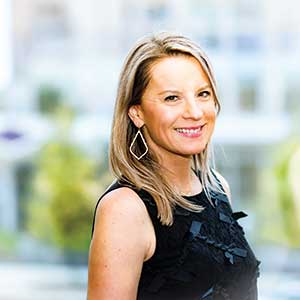 Marketing Events Leader, Fonteva
Passionate • Collaborative • Focused
Leadership in Action: My title has changed throughout my career, but my mission has not. My No. 1 goal has always been to step into my attendees' shoes and keep the focus on their needs and goals.
Inspiration: As a working mom, I am lucky enough to have the support to chase my dreams from my son, daughter and, most importantly, my husband. They inspire me every day to give my best, to constantly grow in my profession and to have fun while I am doing it!
Jessica Martini, CMM, HMCC, CTA, CTP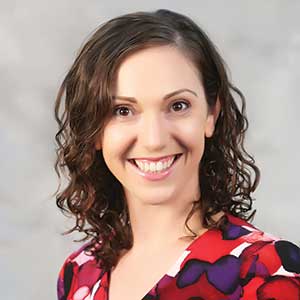 Meeting Sales Director, Visit Anaheim
Reciprocity • Passion • Transparency
Leadership in Action: In the last few years, I have been a guest lecturer for undergraduate and graduate level courses in hospitality. I began mentoring graduates from the master's program who are looking for their first job in the field. These passionate and educated leaders of the future are eager to lean on me for knowledge and experience as they begin to enter the industry, and it is so rewarding!
Inspiration: My son Maverick (born in April 2018) is my greatest inspiration! As he gets older, I want him to look at mom and dad with a sense of pride. That is the driving force behind everything for me.
Kathy A. Newby, CERP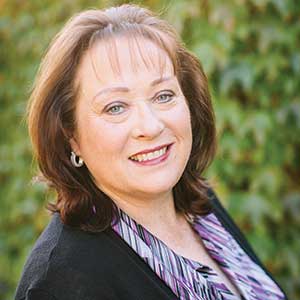 Director of Sales, Abbey Party Rents SF
Motivated • Confident • Collaborative
Leadership in Action: I stand side by side with CMPs and CSEPs. Prior to certification, I served as the No. CA ILEA chapter president, and vice president of ILEA, Western Region. I'm proud to be part of the community of professionals dedicated to the meetings and events industry.
Inspiration: Collaborating with meeting and event professionals enables me to share my knowledge while learning from them. Collaboration in this industry enables us all to make the best better and to explore the new territory that lies just around the corner. Together we discover and promote that which enhances our industry.
Sue Oxarart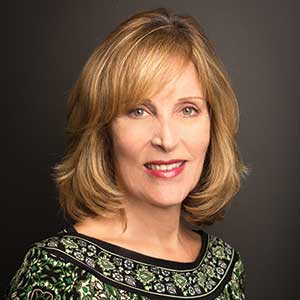 Director of Marketing, SMG Worldwide
Passionate • Mentor • Optimistic
Leadership in Action: I lead a team of professionals I call friends. We work together to accomplish our goals, hit deadlines, support other departments and laugh a lot. Staying creative can be challenging. I never ask someone to do something you wouldn't do. Say, "please" and "thank you," and provide praise for a job well done.
Inspiration: It starts with a cup of coffee, a new task, a deadline or a problem. Watching your grandchildren explore something new and your grown son putting his arm around your shoulder and saying, "Thanks, Mom," make it all worthwhile.
Sarah Paige-Brander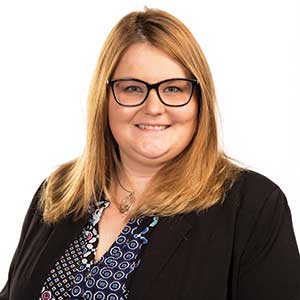 Senior Creative Services Manager, Hosts Las Vegas
Appreciation • Mentorship • Accountability
Leadership in Action: I come to work every day with a positive attitude and provide creative insight on how to make myself more valuable and available to my team. I take pride in considering everyone's viewpoints, but also know that in the end I will make the right decision for the team.
Inspiration: It's what defines me as a leader, team member, friend, wife and mother. I feel I have a responsibility to go to bed at the end of the day confident that I have made a significant contribution and a difference—and wake up with a plan to do it again.
LaKesha J. Patterson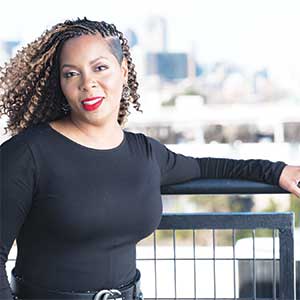 Vice President and Owner, Elm Planning LLC
Candid • Courageous • Curious.
Leadership in Action: I bring the best of myself while encouraging and celebrating the best in others. I'm not afraid to go first and I'm also not afraid to follow. As a relentless creative, I enjoy finding solutions to problems that appear unsolvable and co-creating outcomes that others may not have considered.
Inspiration: Being "present over perfect" helps me consciously navigate every moment to embrace opportunities and challenges with excellence. I don't take myself too seriously. Even when I'm not sure which way to go, I trust my gut and go forward.
Juleea Perez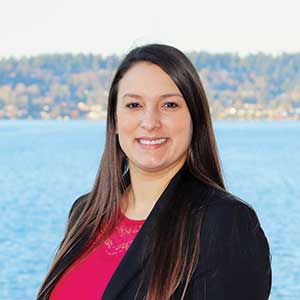 Event Sales Manager, Hyatt Regency Lake Washington at Seattle's Southport
Integrity • Passion • Confidence
Leadership in Action: I love to collaborate with those around me and contribute ideas that I believe will enhance our processes. I take responsibility for my actions and I am committed to guiding clients in the right direction while supporting my fellow team members. I do it all with a smile on my face!
Inspiration: I love being challenged! It inspires me to be more creative and allows me to experience new things in life. I am a competitive person and thrive off challenging myself to take positive risks that will further my career and personal life.
Megan Phillips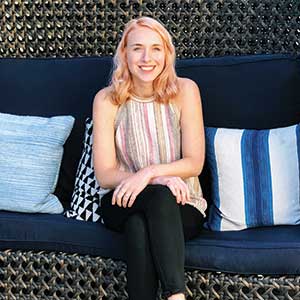 Sr. Conference Planner, The Linux Foundation
Collaboration • Transparency • Humility
Leadership in Action: I have always been a curious person who needs to understand how and why things work. This curiosity makes me a strong leader because the "why" behind the "what" we are doing provides a deeper understanding and a sense of purpose, and is empowering for people to make decisions.
Inspiration: I have a passion for bringing people together to collaborate and make meaningful connections. Seeing our planning come to life and the positive impact it has on the community is what inspires me. My love for learning and constant improvement is what drives me.
Christine Russo-Robertson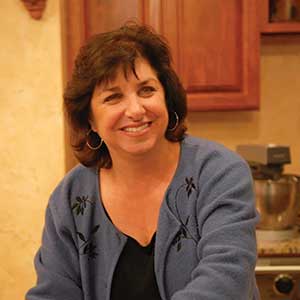 National Sales Manager, Monterey Bay Aquarium
Honesty • Example • Passion
Leadership in Action: My passion and commitment allow me to bring people from all corners to trust me in guiding them to unbelievable and memorable experiences. I lead through trust, open communication and always with an element of fun.
Inspiration: I believe in what I do. I care deeply for others and I know I can make a difference. My goal is to leave a room better than the way I found it.
Veronica Seaman, CMP, CSEP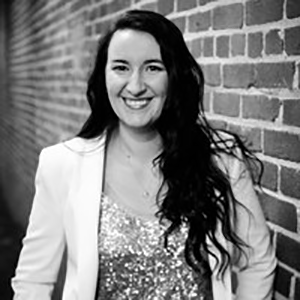 Events Director, GateHouse Live
Educator • Passionate • Futurist
Leadership in Action: I believe being a leader means helping educate and mentor those you lead. I have been blessed with some wonderful mentors in my career. My leadership approach is to pay it forward and help mentor those on my team. In addition, I believe great leaders lead by example. Whether it is assembling event items, helping guests or cleaning up trash, I jump in and get the job done right alongside my team.
Inspiration: I always say you have to have a true passion for meetings and events; it is not for the faint of heart! I wake up every day with a desire to make every meeting or event better than the last I produced. It is true passion that pushes me every day and excites me to take on the next meeting/event.
Julie T. Sibthorp, CMP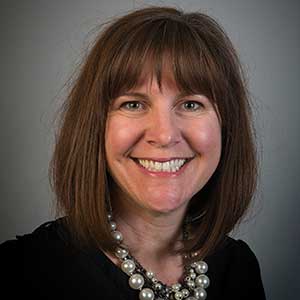 Director, Corporate Meetings and Events, CHG Healthcare
Provide Honest Feedback
Leadership in Action: I inspire others to grow and develop in the industry. My team strategically aligns development goals to MPI's Core Competencies. This results in stronger alignment to one's growth of knowledge and improvement in skill sets, and moves our business's strategic goals forward.
Inspiration: Three things inspire me: Lily, Ava and Mia. I am a mom who strives each day to set a positive example of attributes which have helped me through life: being honest, trustworthy, helpful, kind, thoughtful, inspiring, a problem solver, independent and dependable.
Michelle Thornton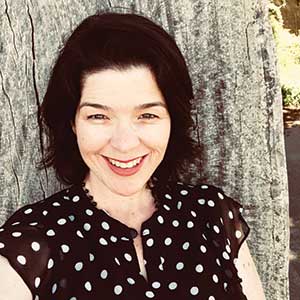 Events Producer, Meetings By Michelle
Flexibility • Honesty • Tenacity
Leadership in Action: At every meeting and event, I aim to create an environment where all can participate and have a voice. From my vendors and my interns to my most senior executive, learning what their deliverables are gives me a challenge to meet and exceed.
Inspiration: Really loving what I do. I love creating experiences—from a regular meeting to an over-the-top red carpet, hospitality suite or incentive trip—we are all together at that one place and time, inspiring maximum desired outcome for the client and the attendee. This provides such amazing career satisfaction.
Erin Vomocil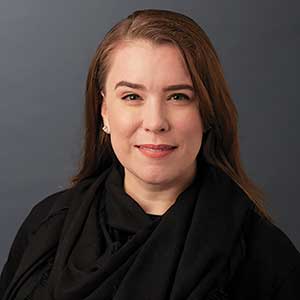 Director, Event Operations, Streamlinevents
Compassion • Service • Principles
Leadership in Action: I see a leader as someone willing to support their peers no matter how seemingly insignificant the request for help or guidance. I am no bigger or better than my team; I am only as successful as we are together.
Inspiration: The possibility for excellence and change. I know that today I can perform one task better than I did yesterday, or better yet, build a brand-new relationship with the potential to open my eyes to the new and endless possibilities available to all of us.
Amy Walkowiak
Vice President, Global Accounts, HPN Global
Collaborative • Ambitious • Grateful
Leadership in Action: I may be an unassuming leader, but I am relentless and diligent in creating value for customers. I am a hard worker, enduring long hours across time zones. I believe in staying the course and treating people well to produce the best end-result. We operate in a landscape of change. We trailblaze into new markets with strategic planning while maintaining relationships that allow us to transform challenging scenarios into once-in-a lifetime experiences.
Inspiration: My family, my clients and my health inspire me to bring my best self to everything. I love to show my children that it is possible to have a job, doing what you love, making a difference. My clients inspire me to my best. The way I eat, sleep, relax and exercise—all prepare me to bring my best self to everything I do!
Jacquelyn Wilson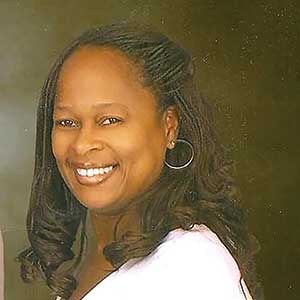 Senior Resolution Travel Coordinator, Virtuoso
Research • Determined • Teamwork
Leadership in Action: Leadership requires the ability to motivate team members, be optimistic and maintain a good attitude when difficult changes are implied, cheer team member achievements as well as show compassion for disappointments. It means being loyal, showing integrity and approach changes in a calm manner.
Inspiration: "The gratification of overcoming an obstacle is my greatest motivator." I read this somewhere and my first thought was they're talking about me!
Back to the Smart Women in Meetings Awards 2019