Lani Baird
Director of Sales and Marketing, Hilton Santa Barbara Beachfront Resort
Stay Open-Minded
Leadership in Action: I am a supportive and practical leader, who is wise enough to know that the best inspiration comes from our clients and my team. I believe in innovation and collaboration, but above all, I believe in standing behind my team. I encourage them to be strategic and creative, never hesitating to point out their successes, keeping them motivated to achieve optimal results.
Heather Breunig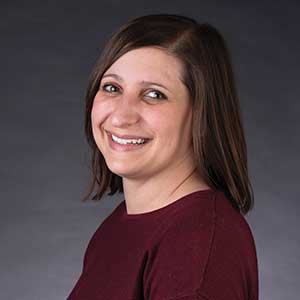 Farm Discovery Program Manager, Organic Valley
Accountability • Empathy • Relationships
Leadership in Action: I don't have to be the loudest voice in the room to be a steady and respected influencer. I listen and lead thoughtfully through tactful actions and communication. I value relationship building across all levels of my organization and community, which has also contributed to my success.
Inspiration: I'm inspired most by the dreamers and achievers around me who pave the way and demonstrate greatness. They ignite the fire inside me to strive for more and to be better, both at work and at home. Some days, my fire is hotter than others, but it's always burning.
Derica A. Clarke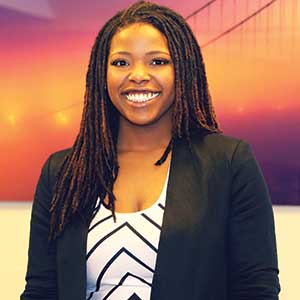 Project Manager for Meetings, The Association for Psychological Science
Communication • Transparency • Creativity
Leadership in Action: I have always been the "against the grain" kind of girl. Once I found direction, accepting the status quo and staying away from rocking the boat was not an option for my journey. My holy grail is inspiring others to dream big, absorb more and have optimism. I lead from learning from my mistakes and continually work at strengthening my weaknesses. By making myself uncomfortable, I was able to find my voice and take ownership of my greatness.
Caitlin Davis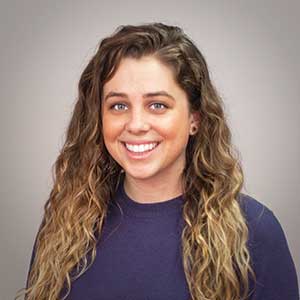 Event Manager, Dynamic Events
Teamwork • Thoroughness • Fun!
Leadership in Action: My ability to stay calm under pressure is what makes me a leader. In this industry, there are constantly changes and details to keep up with. My leadership shines when I trigger my ability to handle the pressure and guide my team to a successful execution of an event.
Inspiration: The industry itself inspires me to bring my best self. I find true joy in making others happy and the greatest reward for bringing my A game is the joy that people feel when they experience a seamless event-planning process from beginning to end.
Alexandra Deines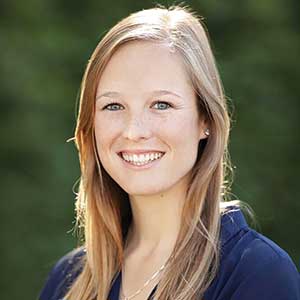 Senior Experience Designer, PRA Events, Inc.
Encouraging • Enthusiastic • Genuine
Leadership in Action: Leadership is about what you can do to help others accomplish things for themselves. I enjoy helping colleagues with questions or challenges, so I maintain an open door and open mind. I also love motivating others when I can see they are working to improve on something personally or professionally.
Carleigh Dworetzky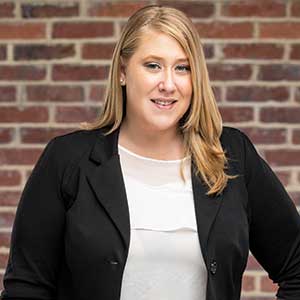 Director of Destination Solutions, Knowland
Collaborative • Passionate • Inquisitive
Leadership on Action: I strive to reflect the change I want to see in this world. I consider myself a guide to my team and my community. Leadership is dependent upon the balance of consistency and the ability to manage change.
Inspiration: My passion lies within the impact of face-to-face meetings, which shapes our world. Regardless of technological advancements, nothing can replace the spark of face-to-face contact. Seeing the overall impact of meetings inspires me to bring my best to everything I do.
Jennifer Hernandez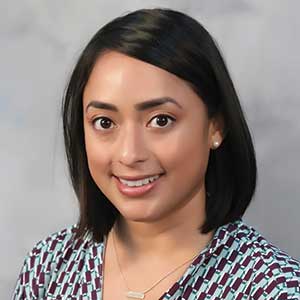 Hotel Meeting Broker, Meetings Made Easy
Fun • Participative • Bold
Leadership in Action: No matter the role or title, I lead by example while delivering my absolute best. I'm able to grow as a leader by adapting with changes, staying open to new ideas and learning from others. Everyone has valuable ideas and experiences that we can learn from, which makes cultivating a collaborative environment important.
Inspiration: My personal convictions and integrity are what inspires me to always put 100 percent into any task or project, no matter the size. I try to always be mindful of my actions and the work I do because I know that my reputation is not the only one on the line.
Erin Hooper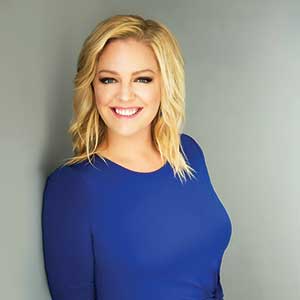 Director of Catering, La Peer Hotel
Integrity • Encouragement • Creativity
Leadership in Action: A title doesn't automatically make you a leader. I believe in leading by example, being passionate about what you do, and building your knowledge base so you can advise and support those around you. Being a leader is building up those around you and championing their own success.
Inspiration: Character counts. I remember hearing this on a radio show when I was a child. Whether it's at work or in your personal life, every decision you make shows who you are and what is important to you. So why not bring your best to everything you do?
Haley Kilar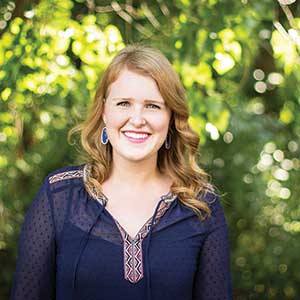 Director of Special Projects, CONVRG, Encore Live
Integrity • Humility • Celebration
Leadership in Action: I lead by encouraging my team to step out of their comfort zone and challenge the status quo. Being a leader means instilling the confidence and tools in my teammates to see their own potential as leaders. It's not about barking orders, but rather finding strengths and cultivating them.
Inspiration: My friends, family and colleagues inspire me to always do my best. I pride myself on integrity, which means giving it my all, even when no one is watching. There are people in the world fighting just to survive. I would be wasting opportunities if I didn't give 100 percent.
Amy Loebenberg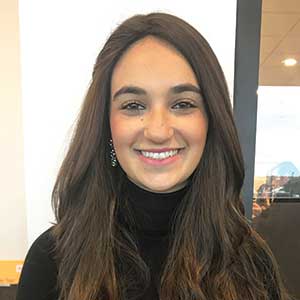 Director of Branding and Strategic Marketing, Marquis Home Care
Passion • Positivity • Confidence
Leadership in Action: I am a leader because I possess a clear vision of what I want to accomplish and how I want to get there. I lead through example, integrity, honesty and humility. People notice my strong passion for innovation of marketing strategically and become hooked with my creativity and commitment.
Emily MacKinnon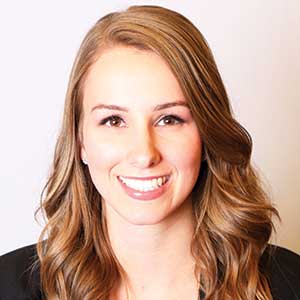 Event Marketing Manager, Merkle
Patience • Determination • Kindness
Leadership in Action: I believe I'm a leader because of how I treat other people. A good leader is not always the loudest voice in the room. People want to be treated with kindness and respect. I find that when you take time to listen to people, you become a much more effective leader.
Inspiration: My response is best summarized by the quote, "Be the type of person you want to meet." I always want my actions and character to be reflective of someone that people close to me would be proud of and that others would enjoy spending time with.
Amy Josephine Marazita
Director of Catering and Conference Services , Kimpton Hotel Palomar Washington, DC
Approachability • Honesty • Mentorship
Leadership in Action: I lead by developing my team into leaders themselves, instilling a sense of pride and ownership. This helps motivate people to better themselves, creatively problem-solve and be successful in an ever-changing environment. I use my expertise as their sounding board, encouraging them to bring ideas and drive their success.
Inspiration: Growing up, my dad told me to make every day the best day yet. I've held on to this simple thought every day and hold myself accountable to improve on the day before–whether I'm holding a routine operational meeting for the zillionth time or learning something new.
Joy Molinari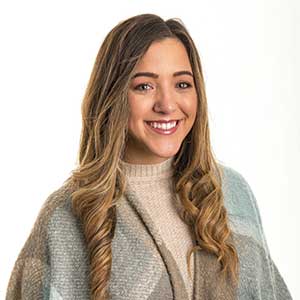 Associate Sourcing and Proposal Designer, BCD Meetings & Events
Pro-active • Consistency • Mentorship
Leadership in Action: Leadership stems from action and humility. I start each day with the desire to learn and be the best person I can for those around me. Instead of tackling each day with the desire to be a leader, I strive to be reliable, consistent, kind and proactive.
Inspiration: I strive to give my best in whatever I do because my actions affect those around me. I am surrounded by outstanding peers and mentors who push me to be better. I do my best for them because they believe in me and because I am passionate about this industry.
Polina Moskvina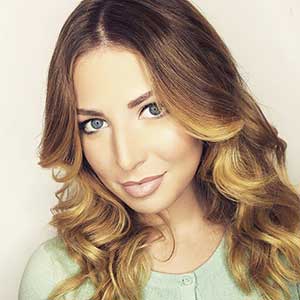 Special Projects Planner, C.D. Howe Institute
Charisma • Connection • Expertise
Leadership in Action: I lead one of the institute's most high-profile meetings, a public policy debate series, where I directly work with a variety of stakeholders, from event planners to members of the board of directors. I strongly believe in trusting and empowering your team by providing a clear direction while allowing them to self-organize.
Inspiration: In the words of Mark Twain, "The secret of getting ahead is getting started. The secret of getting started is breaking your complex, overwhelming tasks into small manageable tasks and starting on the first one." It always feels impossible until it is done!
Jackie Olsen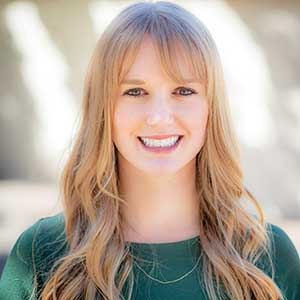 Marketing Manager, Portola Hotel & Spa
Communication • Empowerment • Passion
Leadership in Action: Empowering others and open communication are vital to my team's success. Sharing visions and strategies, recognizing opportunities and achievements, and shining the light on others makes it all worth it. I try to set expectations and create project plans with strategic steps to meet goals and succeed together as a team.
Cheryl M. Rogers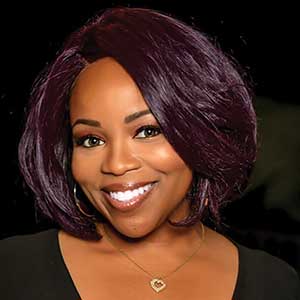 Executive Assistant to the CEO and Corporate Events Manager, Solara Medical Supplies
Genuine • Diligent • Optimistic
Leadership in Action: I am a leader through my ability to meet people where they are and create an environment for them to find comfort in solutions to meet individual and collective goals and expectations.
Inspiration: My children are my toughest critics and strongest supporters. I take the responsibility of being their mother seriously, constantly reminding myself that they are watching how I navigate through life, and I am setting the ultimate example for them through my ability to lead, make sound decisions, nurture relationships and be empathetic to those around me.
Kerrie Schultz
Senior Account Executive, Hosts Las Vegas, a Hosts Global Member
Approachable • Reliable • Empathetic
Leadership in Action: Being a leader means that you are available to jump in and assist whenever needed, recognizing what each individual needs in each situation. Being a leader means giving your all to make someone else a better leader, as well.
Inspiration: The people I interact with inspire me to bring my best self to everything I do. I truly value each person I come into contact with as you can learn something from every situation and person.
Erin Scott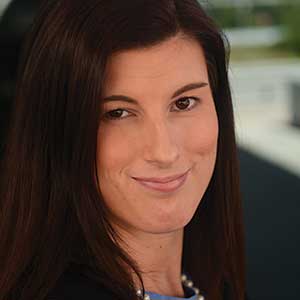 Destination Sales Manager, Explore Utah Valley
Passion • Respect • Flexibility
Leadership in Action: I'm an enthusiastic advocate for my destination and for the needs of my clients. Building authentic relationships is the best way to learn and fill these needs, and is my favorite part of my job!
Inspiration: My dad taught me that no matter what you do, work hard and do more than expected. I try to pass this along to my own children by example. My clients, co-workers, and industry partners rely on me to bring my best self everyday, and I thrive on finding ways to exceed their expectations.
Rachel Thomas, CEM
Director of Exhibit Services, Specialty Graphic Imaging Association (SGIA)
Listening • Mentoring • Integrity
Leadership in Action: Being a leader means helping others grow, acknowledging little milestones, asking and answering tough questions, and being a coach, confidant and listener. You become a good leader by being mentored by the same. Managing up is just as important as managing down.
Cassie Papandrea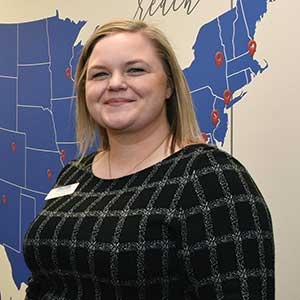 Events Director, Albany Business Review
Honest • Accessible • Focused
Leadership in Action: I have always tried to lead by example. I won't ask anyone to do something I wouldn't do, and I've always been very hands-on. This helps to build trust and mutual respect—two things that are imperative to a sturdy team. A title means nothing without action.
Inspiration: My clients and the attendees. I want every event to be the best possible experience for everyone involved. I bring my best to everything I do because I want them to feel their best when they leave my events.
Candace Wilborn, CMP
Meeting Planner, United Network for Organ Sharing (UNOS)
Motivational • Thought-Provoking • Encouraging
Leadership in Action: My limitless enthusiasm and positivity radiates to all those who are associated with my meetings. From my clients to my vendors, I focus on ensuring an amazing planning process for all involved. I try to infuse all my meetings with energy, a fresh perspective and a little pop.
Inspiration: I am motivated to be my best as a testament to what you can accomplish if you work hard, stay optimistic through all life's adversities and live a life of full positivity. A life of quiet inspiration speaks volumes.
Carrie Yeiser, CMP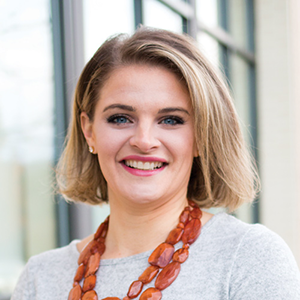 Director of Events, Peake Media
Direct • Caring • Confident
Leadership in Action: Leadership is founded in relationships and developing others. I lead strongly by knowing who I am working with, and making sure they know what is expected and that I care. Relationships are what make great events. When you care about your staff and your vendors, they will deliver.
Inspiration: My drive and competitive edge have always been a part of anything do. I want to be the best not just for myself, but for my clients, sponsors and attendees. My work is my signature. When others see you being your best, they strive to do the same.
Deanna Zercher, CMP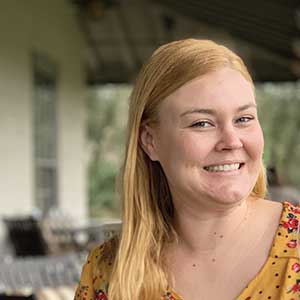 Marketing Programs Manager, Hawk Ridge Systems
Creativity • Confidence • Kindness
Leadership in Action: I lead by being fearless in my creativity in my position and in the industry at large. I like thinking outside the box for ideas and answers, and I'd hope it inspires others around me to do the same.
Inspiration: I choose to be my best self at everything I do because there is only one me. If I'm not true to myself, no one will know. I may fall and fail at times, but each win is worth it.
Back to the Smart Women in Meetings Awards 2019