Candie Beane, DMCP
Vice President of Business Development, Hosts Las Vegas
Collaboration • Transparency • Support
Leadership in Action: A guiding principle for everything I do can be is summarized in the quote, "We rise by lifting others." If my team is successful, I am successful. I offer guidance and support at every level and do whatever it takes to ensure they achieve their goals.
Inspiration: My daughters. As a working mother, they've come on this journey with me since they were babies. They're always listening, observing and imitating, even holding "task meetings" with their stuffed animals! I want to show them how a woman can lead others through strength, compassion, confidence and teamwork.
Kappi Bowen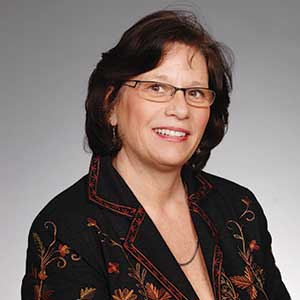 Manager of Marketing Programs, Abbott Diabetes Care
Collaboration • Win-Win • Partnership
Leadership in Action: I am a leader by example. At the most basic level, I follow the expectations of the company. I am always looking forward to anticipate the next organizational need. I aspire to inspire; remembering always that enthusiasm is contagious. I treat everyone with the respect they deserve and treat my vendors and associates as partners and a team.
Jasmine Caban Mendez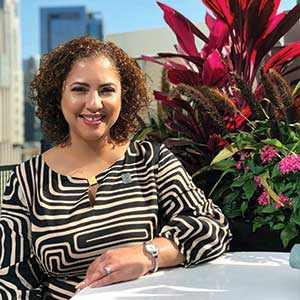 Senior National Group Sales Manager, LondonHouse Chicago, a Curio Collection by Hilton
Communication • Awareness • Development
Leadership in Action: Doing what is right and having a strong sense of integrity while leading with a servant's heart. Cultivating a mind-set that allows me to exude excellence to set an example. Understand that being disciplined, confident and devoted ultimately is self-leadership.
Inspiration: My philosophy is that it's bigger than me. Everything I do has an effect on someone. The best compliment I've received came from a housekeeper. She thanked me for booking a group in Chicago that allowed her to have hours in January. That motivated me to bring my best self everyday.
Emily Cassell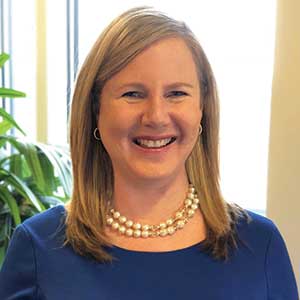 Director, Arlington Convention and Visitors Service, Virginia
Warm • Thorough • Creative
Leadership in Action: As part of Arlington's economic development team, I've worked on behalf of our hotels and hospitality stakeholders to showcase our community's incredible assets to meeting professionals. Through a combination of research, relationship building and management of limited marketing resources, I've led our team in making Arlington a top choice for capital-area meetings.
Catherine Chaulet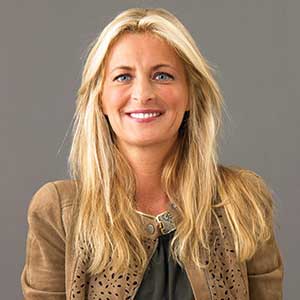 President, Global DMC Partners
Responsibility • Inspire • Honor
Leadership in Action: Being a leader is being given the opportunity to recognize talent, whether an individual or an organization, and helping them grow, supporting them, connecting them, seeing them flourish in their field and celebrating with them.
Inspiration: Connecting different cultures—whether from different countries or from different backgrounds and educations—and witnessing firsthand the growth that it instills in all is what ultimately inspires me the most. Opening someone's mind to other points of views is beautiful.
Deirdre L. Clemmons, CMP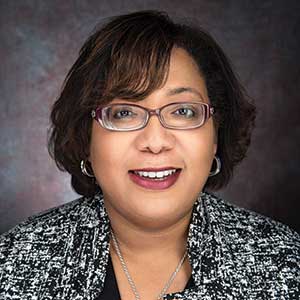 Senior Vice President, Events and Strategic Partnerships, Airports Council International-North America
Inclusion • Empowerment • Vision
Leadership in Action: I like to lead by example. We have the ability to make a difference and enhance our skills, learn from our peers and teach others. We have an obligation to give back to our industry and make a positive impact on what we do professionally and personally.
Inspiration: I get inspiration from being able to give back to my profession. I'm not wealthy, but I'm rich with the ability to make a difference. Hopefully, one person seeing my actions will be inspired to pursue an opportunity they didn't think was within reach.
Kimberly Corrigan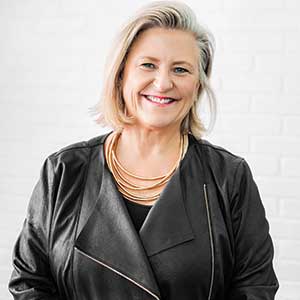 General Manager, Halcyon, a hotel in Cherry Creek, Sage Hospitality
Change-Agent • Open-Minded • Compassionate
Leadership in Action: Great leaders do it instinctively—they are able to quickly and accurately assess situations and people, and figure out the best way to approach each. Understanding the needs of individuals and situations and being able to apply various leadership methodologies is something you learn in your professional and personal life to help you on the road to success!
Michelle Crowley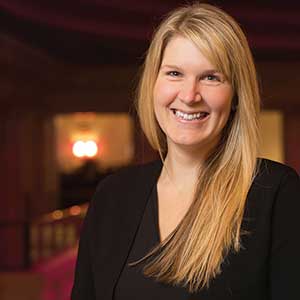 Vice President, Global Growth and Business Transformation, PCMA
Potential • Reflective • Humor
Leadership in Action: I foster environments through empowerment, trust and encouragement so that people feel confident and supported in reaching their full potential. I understand how much to push and when to help colleagues succeed. I'm also a proponent for inclusion, and ensure the workplace understands and respects cultural and gender differences.
Inspiration: Each day is an opportunity to build upon yesterday, whether it's helping others grow, learning something new or challenging myself. I believe and support PCMA's vision that business events drive economic and social progress—that makes me want to come to work and help change the world.
Tania Ferlin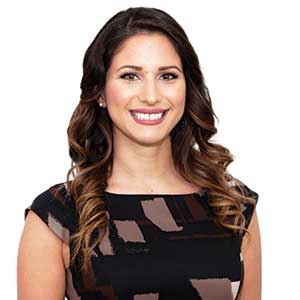 Corporate Group Sales Manager, Hyatt Regency Toronto and Volunteer, Awareness Advocate and Speaker, Meeting Professionals Against Human Trafficking (MPAHT)
Always Keep Learning
Leadership in Action: I have been spearheading the Human Trafficking Awareness Campaign in our industry since 2017. I have presented to over 350 meeting and event professionals to grow awareness of this issue and continue to have conversations with all of my industry colleagues and all of my clients to raise awareness.
Ruth Fitzgerald, CHSP, CHME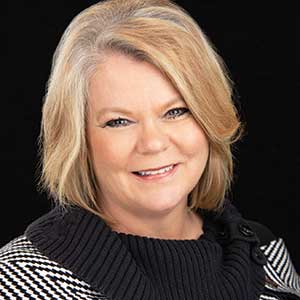 Director of Sales, Visit Spokane
Intentional • Collaborative • Transparent
Leadership in Action: Trust is a core value of successful leadership. I want my staff to know that when I commit to something, it will get done and that no one is exempt from accountability, from the top down. Trust is the gateway to empowerment, which lends to self-management and potential career progression. Equipping others to achieve their best result is leadership.
Inspiration: Bringing your best is simply the right thing to do. When you're counted on to deliver results, anything less than that is questionable. Sharing commitments (and celebrations) with contributing team members makes it twice as sweet. A team that rises together is a winning team, and a winning team is inspirational.
Sherrie Fitzgerald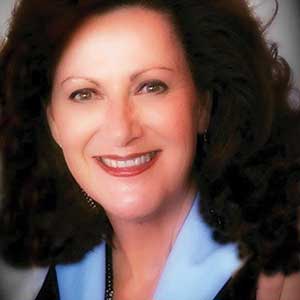 Director of Marketing, Alisal Guest Ranch and Resort
Intentional • Collaborative • Transparent
Leadership in Action: First and foremost, lead by example. Set the standard for which you want to be emulated in both your personal style and leadership skills. With or without a title, your performance will come through as sincere and true. Also, surround yourself with people you admire and glean techniques.
Inspiration: What inspires me most is the opportunity that awaits each of us each time we interact with people in our industry. I am especially inspired by the younger generation at this point in my career, and their zest for the uniqueness in what they do and striving to be their best.
Sarah Lizabeth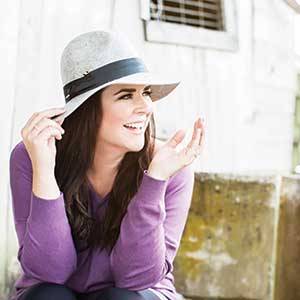 Owner, Regalo Design
Purposeful • Steady • Relational
Leadership in Action: You are only as good as your leader. I continue to improve myself personally and professionally. I put myself on the top of the list of things to take care of and improve. In doing this, I can fully lead my children and my team.
Inspiration: I am inspired by finding joy in my life. I continuously work to be my best self so that I can give from a full cup in my personal life and professional life. I am also inspired by watching others achieve their goals and purpose in life.
Jennifer Grosclaude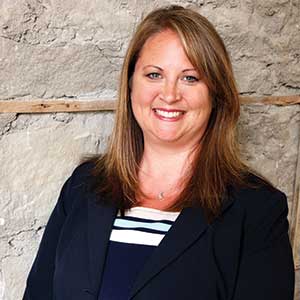 Director of Sales, Marketing and Events, Hyatt Regency Lake Washington at Seattle's Southport
Thoughtful • Passionate • Trust
Leadership in Action: I lead by caring for people. Whether they are our customer or my team, care is at the heart of our business, and I'm proud to call that my guiding light.
Inspiration: My team and my mentors. The people I work with are why I'm here. I truly enjoy seeing the big picture as we impact others, from offering a hand when in need to providing support in times of joy and sadness. Our job is bigger than just planning meetings.
Allison P. Kinsley, CMM, CMP, CED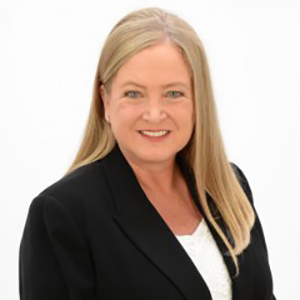 Chief Meeting Architect, Kinsley Meetings
Thoughtfulness • Clarity • Humility
Leadership in Action: As a business owner, I try to model thoughtful and involved leadership to my team and clients. I serve as an advisor to university hospitality programs and a mentor to those entering our field. I'm also dedicated to contributing to our industry through volunteer roles, where I've been a voice for independent planners and small businesses.
Inspiration: Working with my husband to grow a business where we are proud of the culture and our team, where we have been able to thrive and contribute to our industry and community, and where there is excitement about solving for what's next.
Linda Latham
President and Founder, Global Access Meetings Inc.
Empowerment • Shared Vision • Trust
Leadership in Action: My leadership style has always stemmed from the foundation of leading by example. Empowering employees so that regardless of the challenge they are faced with, acting with integrity and honesty is a fundamental business trait that will lead to success.
Inspiration: My inspiration comes from more than 20 years in the meeting planning business, which has allowed me to travel all over the world and meet exceptional clients—many of whom have become friends and mentors. Most importantly, I am inspired by the future of my company and our industry, paving the way for the next generation to lead and excel.
Marty MacKay, DMCP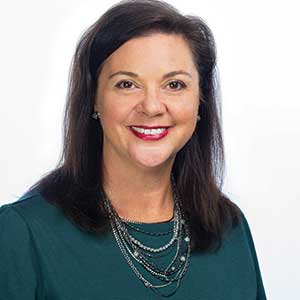 President Global Alliance, Hosts Global
Respect • Transparency • Trust
Leadership in Action: I firmly believe you don't need a title to be a leader. In fact, some of the best leaders never have a title! While I am in charge of the strategic direction of our team, I am also available and willing to get in the trenches with the team and help wherever is needed. It is also important that we explain why we are doing something so that instead of just dictating, we are also teaching along the way.
Inspiration: I have a strong desire to elevate the meetings industry. We are always improving what we do and educating ourselves and others on issues and trends. We have a responsibility to our stakeholders to present the best ideas and a responsibility to be the best partner we can be. It takes a village to pull off an event and each year we seem to be thrown new challenges. The best life lesson I learned was to always say "please" and "thank you."
Dianne Markis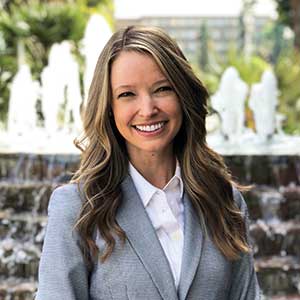 General Manager, Marriott Irvine Spectrum, Marriott International
Positivity • Inclusion • Focus
Leadership in Action: I strive each day to spread positivity, compassion and inclusion among my team by walking the walk. If I can show others how to live these values and they are able to reciprocate those things to others, that is how I define being a successful leader.
Inspiration: My family and my faith inspire me each and every day to be a champion of positivity and bring positive energy to those around me. Those two together encourage me, energize me and keep me focused on being the best I can be.
Nan Marchand Beauvois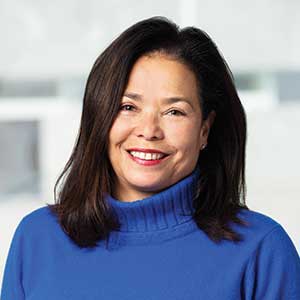 Senior Vice President, Membership and Industry Relations; General Manager, ESTO, U.S. Travel Association
Integrity • Inclusion • Accountability
Leadership in Action: I really believe in the philosophy of "Leading from where you are." I always try to set achievable goals and communicate those clearly and realistically to those I work with. I'm only as good as my team. They inspire me and I hope I inspire them to be the best that they can be. I'm flexible and have really learned how to listen and hear what others are saying. I acknowledge those I work with and say "thank you" often—and mean it.
Leslie Menichini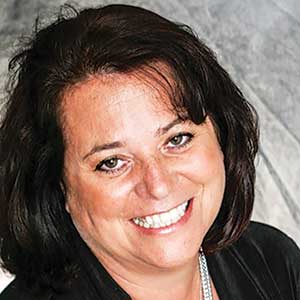 Vice President of Sales and Marketing, Rosen Hotels & Resorts
Educator • Innovator • Passionate
Leadership in Action: My hope is always to instill in others the passion I have for this industry. I strive to provide tools, information, support and, most of all, passion to inpsire and nurture enthusiasm and growth, providing a guiding light for the next generation.
Inspiration: I am most inspired when I am able to help someone achieve their own dreams within our profession. I am privileged to be in a position to help grow an "acorn into a tree" by nurturing and encouraging our associates to expand beyond their limits.
Teri Orton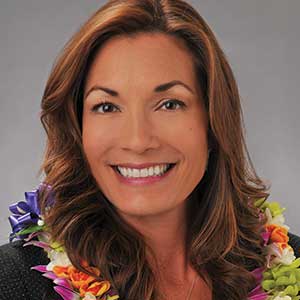 General Manager, Hawaii Convention Center, managed by AEG Facilities
Communication • Collaboration • Evolution
Leadership in Action: I am a collaborator. It takes a village to make world-class meetings and events happen. At the Hawaii Convention Center, we all work together to ensure that we are staying relevant in our market. Our industry, product and customer evolve every day, and so should we.
Katherine Overkamp, CMM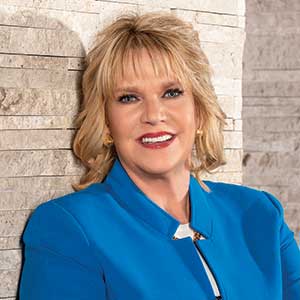 Senior Director, Global Accounts, Lamont Associates
Ethical • Collaborative • Courageous
Leadership in Action: I put my trust in those around me—partners, co-workers and team members. I am open and honest, and expect the same. I have a great deal of experience, but that does not mean I know it all. I surround myself with those with fresh, relevant ideas without feeling threatened. I love to celebrate successes and learn from any challenges.
Inspiration: Challenging myself! Every day is a new day, with new opportunities. I am not afraid to learn and try something new. I also love to surprise and delight a client—their reaction keeps me excited and motivated!
Carolyn Pund, CMP CMM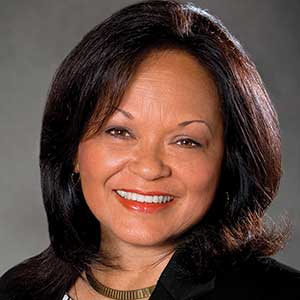 Sr. Manager, Global SMM and Technology, Cisco Systems Inc.
Respect • Trustworthy • Humility
Leadership in Action: Leadership is using your interpersonal skills to help others accomplish goals. As the leader of my company's global SMM practice, the team comes alongside event owners in every organization to offer advice, support and structured services aligned to brand and policy.
Inspiration: It's the belief that life and career is not about work, making money or achieving status. It's about investing in relationships that enrich your life. It's about making a difference by your example and what you can achieve together. Watching someone flourish because of something you did is the reward.
Kathy Reak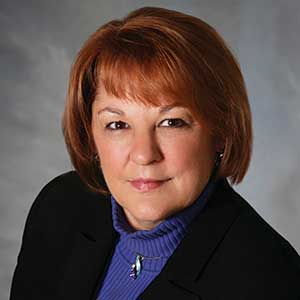 Senior Director of Convention Sales, Visit Colorado Springs CVB
Integrity • Passion • Commitment
Leadership in Action: A good leader is not afraid to do what they are asking of others. Decision-making and commitment are vital. When possible, leaders bring others into the process, allowing with them to grow. Bottom line—lead by example, be honest and caring.
Inspiration: One word—passion. I love what I do; I give 100 percent; I care about others; and I show integrity.
Sonya D. Robinson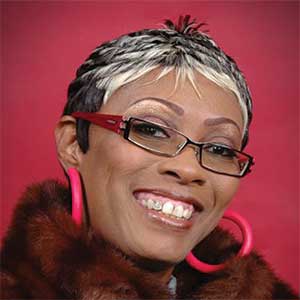 Public Health Advisor/Meeting Planner, National Center for Chronic Disease Prevention and Health Promotion
Collaboration • Strategic • Value
Leadership in Action: I have a desire to bring out the best in people. I am a visionary, an innovator who leads by example. I am a communicator who can convey organizational mission, goals and objectives, both internally and externally. I'm a good follower who knows when to exercise humility.
Inspiration: Early in my career, it was about directly helping people. Now I see my role in supporting others to learn and grow in their careers, and pass on my years of knowledge, experience, successes and failures to build the next line of leaders.
Erin Scholes, CMP, CSEP, CMM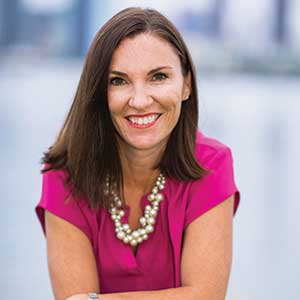 President, SD Meetings & Events
Trust • Teamwork • Commitment
Leadership in Action: I lead by example and by being hands-on with all aspects of my meetings and events. I will always be the first to roll up my sleeves to set a conference room or stay up late to help clients with their show flow. I am a business owner, a Girl Scout troop leader, a soccer mom and a committed mentor to many.
Pawntra Shadab CTA
VP of Events and Marketing, Elite Productions International
Passion • Respect • Empowerment
Leadership in Action: My approach has always been to talk less and listen more. Being open and genuinely interested in others allows me to connect with people in an authentic way. I value relationships and fostering unity by bringing people together, whether that's as part of MPI or Elite Productions International, or in my personal life.
Inspiration: I'm truly passionate about this industry, and giving it my all is incredibly fulfilling. I practice gratitude daily, and that helps me shift focus, even in the hardest times.
Carly Silberstein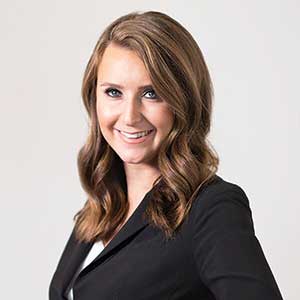 CEO, Redstone Agency
Collaborative • Passionate • Inspirational
Leadership in Action: A good leader has vision and can turn it into action. I consider myself an "ideas" person. My biggest idea to date has been to start Redstone Agency; a full-service event and association management agency. I've inspired others by growing my team from two to more than 25. I have led by example, not only when things are moving ahead swimmingly, but by staying positive and charting the path during challenging times.
Inspiration: I am inspired by making a positive impact on my team (personal and professional development), clients (business objectives, results/outcomes) and the event and meeting industry (bringing awareness to the value of meeting face-to-face).
Maggie H. Tuitele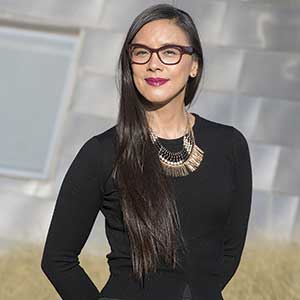 Director of Event Sales and Marketing , Keep Memory Alive Event Center, Cleveland Clinic Lou Ruvo Center for Brain Health
Integrity • Compassion • Perseverance
Leadership in Action: I am a work in progress in every way imaginable, always evolving. However, I fundamentally understand the formidable force created when humans who have to work together have a firm foundation built upon mutual respect, integrity, trust and work ethic. It's unstoppable. It helps to understand how an individual can contribute to team momentum.
Inspiration: I am a lifelong learner. I'm never satisfied with status quo, personally or professionally.
Lisa Vogt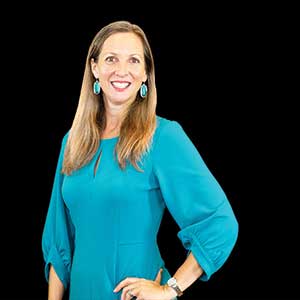 Associate Vice President, Corporate Incentives and Charter Sales, Celebrity Cruises
Culture • Support • Recognition
Leadership in Action: My team is my top priority. I tell them that they're my customers. I see my leadership role is guiding, inspiring and empowering my team. My goal is to remove barriers so each team member can work with courage and confidence, and succeed together.
Inspiration: My 22-year career within the cruise industry has exposed me to many leadership styles, and I've learned from each leader, good or bad. I'm inspired to lead my team in a genuine, humble and vulnerable way as they deserve the best leader I can be.
Linda Worthington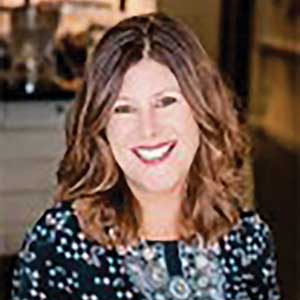 Director of Global Accounts, Helms Briscoe
Vision • Passion • Empathy
Leadership in Action: Taking risks in the current climate is challenging, but my altruistic vision led me to the "Changing Meetings, Changing Lives" initiative, in which a portion of commissions are automatically donated to St. Jude or ASPCA. Leading the charge in focusing on CSR ventures creates an additional valuable experience.
Back to the Smart Women in Meetings Awards 2019