Kelsey Anderson, CMP, CMM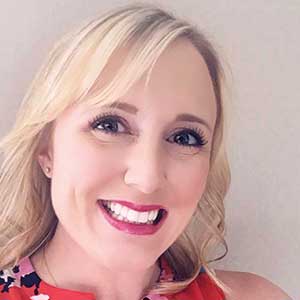 Founder and Managing Director, Lynn David Events LLC
Inclusive • Thoughtful • Authentic
Leadership in Action: As a leader, I'm passionate about bringing people together to work toward a common goal. A leader is someone who models the way others should act, inspires everyone to work together and is willing to get their hands dirty.
Inspiration: I pour my best self into everything I do, because I am my brand. Your actions are how others perceive you and what you do every day leaves impressions out in the world. It's incredibly important to me to build people up and bring joy to each day.
Tyra Dyson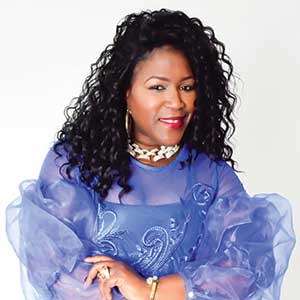 Co-Founder and Director of Live Events, P2P Branded
Duplication • Motivation • Passion
Leadership in Action: I don't believe a title makes you a leader. Being a leader is driven by action. True leadership is made up of the things you do and say; it's how you inspire others to be their best. A leader's goal should be to set others up for success and growth. Leaders build leaders.
Inspiration: People inspire and motivate me to rise on every occasion, because someone is always watching you—even when you think they're not. I want to be the reason someone has made the decision to pursue their dreams. My motto is in all things RISE (Represent In Style and Excellence).
Ann F. Gilmartin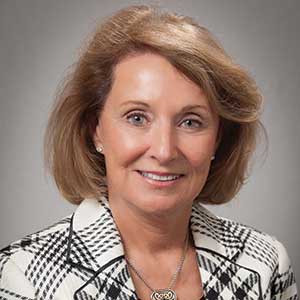 Founder and CEO, Wings Unlimited
Curious • Determined • Inspired
Leadership in Action: You either live leadership or you don't; titles don't make a woman. In the event business, your title will never spare you from getting your hands dirty. You lead by being in the trenches with your team and your client. I encourage my team to grow to their highest potential, explore the world and create an enthusiastic culture. If we are not having fun, why do it!
Shannon Law Grainger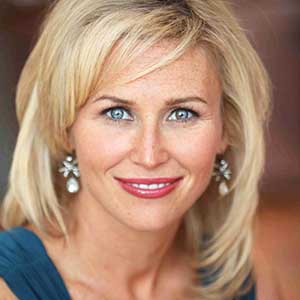 CEO, Big Impact LLC
Feminine • Results-Driven • FUN!
Leadership in Action: Shannon Grainger is the world's leading authority on the business of speaking, helping their clients land some of the most coveted stages in the world, including The View, Tony Robbins, CNN, Brendon Burchard, Good Morning America and TED Talks.
Inspiration: One of the best lessons my father taught me was "to always do your best. It doesn't matter if you win or lose as long as you gave it your all; that's what counts." This lesson has stayed with me my whole life. It has helped me strive for excellence and achieve notable accomplishments without getting stuck in perfectionism.
Jennifer Grove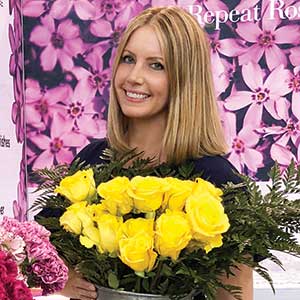 Founder and CEO, Repeat Roses
Purposeful • Passionate • Curious
Leadership in Action: Tackling a massive global-waste challenge takes a sense of purpose and passion, with a healthy dose of curiosity. These qualities fuel my drive to lead my team's mission and inspire change.
Inspiration: There is no greater motivator than witnessing first-hand how my team's collective efforts make an immediate, positive difference in the lives of complete strangers. The work we do together invigorates my personal spirit and energizes me.
Laura Johnson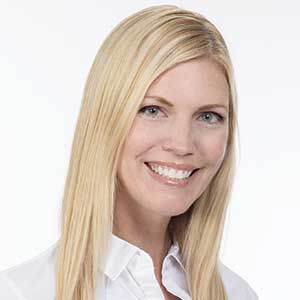 President, Training Outreach LLC
Passion • Empathy • Accountability
Leadership in Action: Good leaders take the time to ensure the entire team knows the purpose of each project, and they are important regardless of their role. I have succeeded as a leader because I'm a good listener and am empathetic to my colleagues' and clients' concerns and challenges.
Inspiration: The realization that life is short and each day is a gift gives me the inspiration to excel professionally and personally. I am passionate about my work in training others how to be better prepared in an emergency because it is life-saving work.
Margie Johnston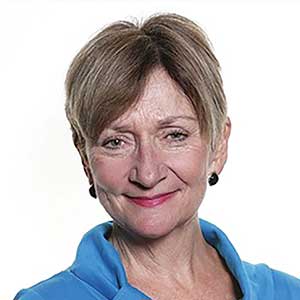 President, RevenueResources Management LLC
Hands-On • Empathetic • Motivational
Leadership in Action: A leader, regardless of role or title, will be the first to answer a challenge. Good leaders surround themselves with those who are more talented than they are; their role is to mentor and guide, take responsibility for any failures, but give their team the credit for successes. Humility, self-awareness and perseverance are key attributes.
Inspiration: I was fortunate to have a great role model in my mother, a strong, working woman in a time when that was not as common as it is today. I also run my business and my personal life with the mantra of paying it forward to help others as I have been helped.
Liz Lathan, CMP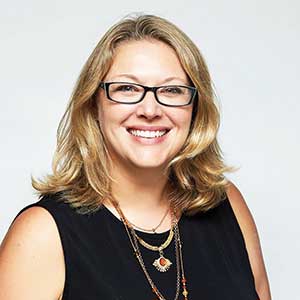 EVP, Global Events, Haute Rock Creative
Lead by Example
Leadership in Action: I view myself as a cheerleader. My sweet spot is helping people help themselves and getting them connected with the people and resources that can help them achieve their objectives. Sometimes, that's advice; sometimes, that's an email introduction; sometimes, that's just listening and commiserating. I try to empower others to take the initiative and build their confidence.
Inspiration: I am surrounded by a team of spectacular creative professionals who inspire me every day and make me want to bring my best self to work. My children help me to see things with fresh eyes and renewed optimism every morning and remind me that life is not about what you do from 9 to 5, but how you make people feel all the time.
Christine Martin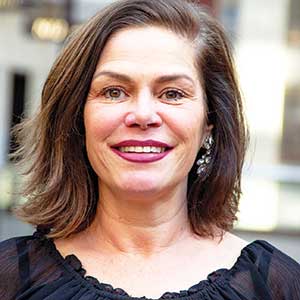 Founder and Hostess in Chief, Style & Entertaining
Caring • Brave • Determined
Leadership in Action: I am pioneering genuine health and wellness within the meetings Industry. My Find Your Inner Celebrity Chef Experiences are innovative F&B programs for heart-healthy eating, sustainability and social well-being. Guests are delighted to receive a Dinner Party Kit to recreate their fun, creative experience at home with family and friends.
Inspiration: My childhood celebrated the cultures and cuisines of friends whose ancestors came from all over the world to contribute to the American Dream. I learned hands-on to create healthy global cuisines alongside mothers and grandmothers. My culinary "herstory" inspires me to help busy Americans rediscover the art of hospitality.
Dasha Runyan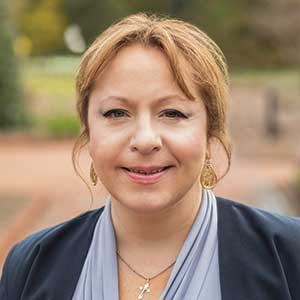 Vice President of Sales and Services, Richmond Region Tourism
Make a Difference!
Leadership in Action: If you are passionate and willing to try harder than anyone else, you don't need a title. You can do great work no matter what role you are asked to play. "If you're not a leader on the bench, you are not a leader on the field," said soccer superstar Abby Wambach.
Inspiration: Every day is a chance for us to make someone's life just a little better.
Ni'cola Mitchell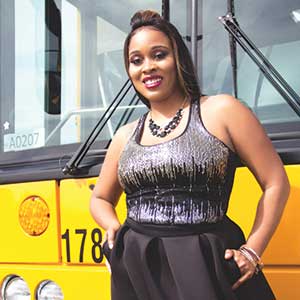 Founder, Girls Who Brunch Tour
Transparency • Love • Motivation
Leadership in Action: I consider myself a leader because my goal in life is to inspire women and girls to strive to be the best person that they can be to enhance their future. I live my life to motivate and coach them so they can be difference-makers in their community.
Inspiration: When I felt like I was at my lowest, great leaders came in and ensured that I was—and have been able to be—the best person that I can be, so it is my duty to pay it forward and give the next person the same effort.
Angela Skeen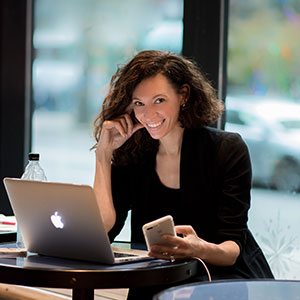 Founder, Eventfully Angela LLC
Collaborative • Passion • Trust
Leadership in Action: I don't pretend to have all the answers, but what I do know, I am more than happy to share. And for what I don't know, I surround myself with amazingly talented people who can teach me.
Inspiration: I was blessed to have a fierce female role model. Despite adversity, she broke boundaries, creating a continuous inspirational ripple throughout my life. I want to be that positive force for my children, teaching them through my actions—preparing them to be change-makers, no matter the obstacles in their way.
Sarah Soliman Daudin, DES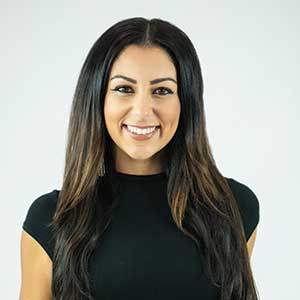 President & CEO, Soliman Productions Inc.
Authenticity • Trust • Consistency.
Leadership in Action: Emotional intelligence is at the forefront of my relationships. It's important to understand people for who they are, to comprehend their behavior and effectively help them see their true potential. I am a servant-leader, here for a greater purpose—to empower others to be the best they can be.
Inspiration: You never know who your actions are inspiring and, therefore, bringing my best self to everything I do is non-negotiable. In addition, my best self grants me the opportunity to keep learning from those around me, which in turn continues to improve my ability to lead.
Suzanne R. Spaner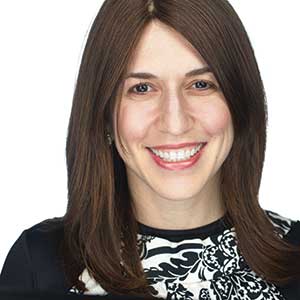 Founder and CEO, Meeting Matchmakers LLC
Empathy • Positivity • Determination
Leadership in Action: When I started Meeting Matchmakers, I decided to omit my title from my business cards and on the signature line of my email. It is important to me to have an even playing field for everyone on my team to feel valued and respected regardless of their title.
Inspiration: My inner strength comes from my strong ideals, which are deeply rooted in my faith and spirituality.
Shelli Vasser Gilliam, CMP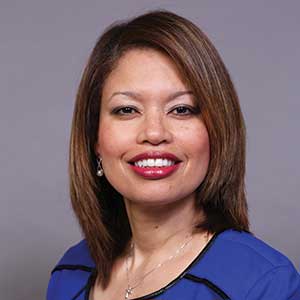 Principal, Vasser Gilliam LLC
Authentic • Humble • Agile
Leadership in Action: Leadership is about developing relationships, listening, mentoring and using every opportunity to practice excellence while serving your staff/team, colleagues and stakeholders. Leaders take time to assess and discover opportunities before acting. I am a leader because I listen, discover, mentor, serve, advocate, inspire and positively influence people professionally and personally.
Meredith Walker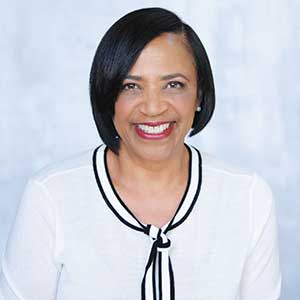 CEO, Posh Events and Affairs
Strategic • Committed • Compassionate
Leadership in Action: Whatever the assignment, I focus on the end results and the measures it takes to bring a vision to fruition. I am supportive, open to communications on improving a process and know when to take a calculated risk. I am a motivator who always leads by example.
Inspiration: My faith in God is my driving force. My children and my husband are so supportive, I always want to do my best and make them proud. Life is too short. Friends, family relationships and my clients are too important not to give it my all.
Sonya N. Williams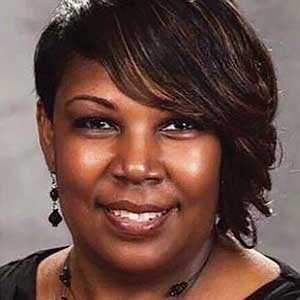 CEO, Williams and Associate LLC
Confidence • Respect • Listen
Leadership in Action: I speak to many mentoring programs around the country to teach women how to advance themselves in life. I speak about self-love and self-care. As a female, I have gone through my own personal pitfalls and had to find the courage to get back up and strive to be the best in whatever I did in life.
Inspiration: My kids have always inspired me to put my best foot forth in everything I do in life. I never want to look outside for a hero. I try my best to show them that nothing in life is just given to you, and it takes hard work to get to any next level in life.
Yetunde Osofisan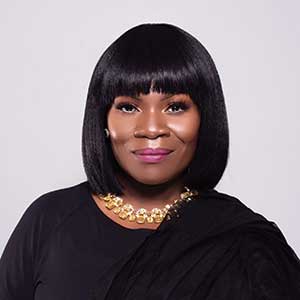 CEO, The UpperRoom Events
Integrity • Empowering • Fearlessness
Leadership in Action: I lead by example, empowering people and sharing that they, too, can make their dreams a reality if they believe in themselves and their passion. John Quincy Adams said, "If your actions inspire others to dream more, learn more, do more and become more, you are a leader." That fits my vision of leadership perfectly.
Inspiration: Finding my purpose inspires me to bring my best self to everything I do. If I believed the elementary school teacher who told me that I would not amount to anything, I would not be where I am today. I can fully embrace that my value has nothing to do with what people think of me, but on how confident I am in my identity and in living a purpose-filled life, so I execute everything I put my mind to with unstoppable boldness.
Back to the Smart Women in Meetings Awards 2019