The cruise industry has seen stormy seas before, but nothing compared to the tsunami of early March. Within hours of each other, the State Department recommended against cruise travel, citing a heightened risk of coronavirus (COVID-19) infection. And Centers for Disease Control and Prevention said the elderly and those with health problems should "especially" avoid cruises.
Cruise Lines International Association (CLIA), whose members make up over 90 percent of ocean-going capacity, issued its own guidance to reassure the legion of cruisers, including planners of meetings at sea. CLIA members were to deny boarding to anyone who had been in China within 14 days of embarkation, as well as anyone in close contact with any person suspected of having COVID-19, within the same time frame.
The bottom fell out of the cruise business. Yet, judging by past experience, this will pass. And planners, who often look months or longer into the future, may find a silver lining waiting. Cruise companies, eager to win back business, may well offer incentives in price, service class and amenities.
See also: Keep Calm and Plan On: How to Prepare for a Post-pandemic World
So, even as the global health crisis continues to bedevil travel and the meetings industry, consider the case of Joanne Dennison, a CMP instructor and industry educator, who was invited to lead an MPI certification training. The class was to be held during a three-day cruise of the Bahamas.
"I thought, what am I doing?" Dennison says. "I do not do cruises. I do not swim. To get me to do this was quite a big deal." What happened next surprised her.
By the time the trip was over, Dennison had become a convert. "Our meeting room had floor-to-ceiling windows, and one wall was pure skyline and ocean," she says. "I'm now one of the biggest advocates of doing a meeting at sea, which is something I never would have thought would happen."
The idea of holding a meeting on a cruise ship has obvious appeal for meeting planners and their clients. Compared to a land-locked meeting in a bland conference room, cruise ships offer the exotic appeal of visiting multiple ports of call, not to mention built-in outdoor activities, high-end meals and evening entertainment.
But holding a meeting at sea also comes with plenty of pitfalls that can quickly turn a pleasure cruise into a nightmare. Groups may be subject to mild annoyances such as unreliable Wi-Fi or inclement weather (and subsequent seasickness), or may have to deal with worst-case scenarios, including medical evacuations or quarantines. Planners need to know what they're getting into.
"When people say 'a meeting on a ship,' they think it's like doing a meeting at a hotel, but it is a totally different animal," says Jerry Vaughn, president of CEALS Meetings and Incentive Programs, a Seattle-based company that specializes in planning meeting and incentive trips on ships. "There are lots of things you have to plan for, or it can quickly turn into a disaster."
We talked to experts and rounded up tips and ideas for what it takes to plan a winning meeting on the sea.
Know Your Group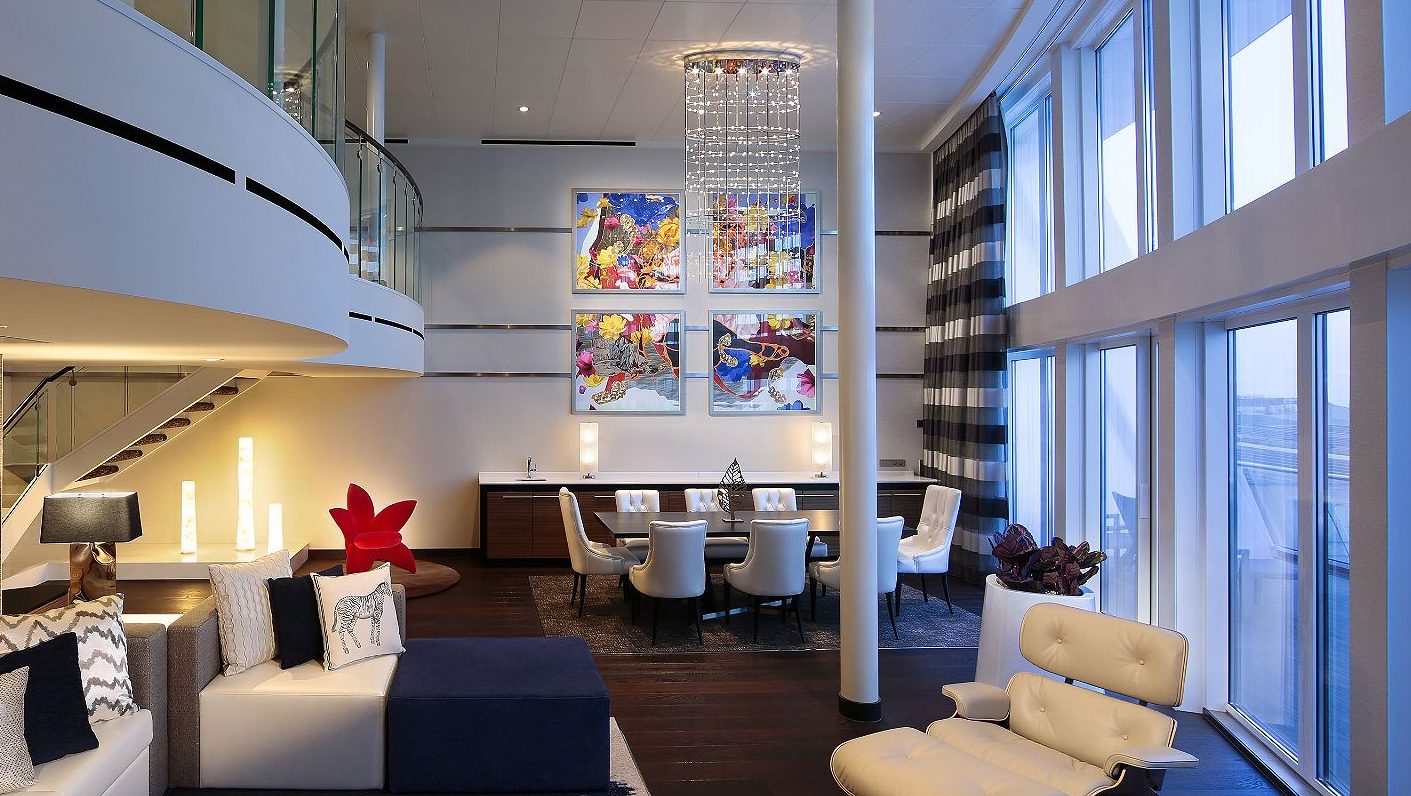 Organizing a meeting for a cruise requires understanding exactly what your client is looking for, then pairing it with the right kind of ship and cruise option. Take the time to get a firm handle on the size of your group, its appetite for adventure and how much business (or pleasure) they have in mind.
"It's in planners' best interest to work through a third-party who is well-versed when it comes to meetings and events at sea—someone who can ask where you have taken this program in the past, what you liked, what you are hoping to achieve, and what your budget is," suggests Royal Caribbean's Cassidy. "It all comes down to understanding the program. Different ships do different lengths of cruises, and they offer different entertainment experiences. Do you want something laid back, or do you want a high-energy Broadway experience?"
Vaughn agrees that investing ample time in up-front research is essential. "Planners need to know that not all ships are right for meetings, and not all cruise lines are right for meetings," he says. "The most important thing is understanding exactly what the client needs, and being honest about what the limitations are of doing a meeting on a ship. You need to have a firm grasp of the objective of the meeting, how they want it structured, and what set-ups they want."
Pick a Ship and Trip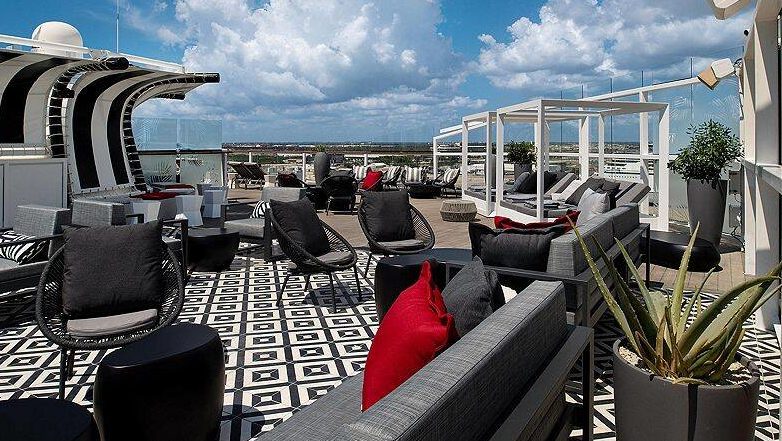 Many meetings on the sea are actually programs for incentive groups, and tend to have greater flexibility when it comes to duration and programming, as they don't have as much of a business agenda.
"Incentives love our programming, because they can have a kick-off party and maybe a couple receptions at the beginning and end, but for the most part, they can plug in to our offerings," says Lisa Vogt, associate vice president of global corporate, incentive and charter sales for Celebrity Cruises. "Cruises represent only 5 percent of incentive trips, but they have so much to offer."
Ships come in all shapes and sizes, from massive ocean-liners to river cruisers and even houseboats (see sidebar). Planners can learn the basics and find out about some of the options available by listening to podcasts (such as cruiseradio.net) or visiting websites (including cruisecritic.com). It's also crucial to work with your client to get a sense of their tastes; for some groups, a wintry tour of holiday fairs in Europe may be more enticing than a sun-soaked pleasure cruise.
"We cruise to over 300 destinations worldwide, and we're seeing an uptick in destinations like Alaska and the Galapagos," Vogt says. "People are really enjoying getting back to nature and the destinations that immerse them in that environment."
Be Mindful of Budget
Cruise ships offer surprising value for meetings, particularly because many of the extra fees charged by hotels — such as for meeting space, audiovisual, food and nonalcoholic beverages, or evening entertainment — are included in the rate. Planners can scope out discounts during "wave season," the cruise industry's peak sales season, which runs from January to March (so-named because of the wave of business, not ocean waves). "You can do a major event on a cruise line for 30-40 percent less than you would pay at a land venue," Vaughn says.
At the same time, first-time passengers on cruise ships are sometimes surprised to learn they may have to pay extra for options such as unlimited Wi-Fi, alcoholic beverages or on-shore excursions. Planners should work with cruise operators to negotiate deals if possible, and provide clarity to attendees about the comparative costs of on-board services.
Corner the Meeting Space
Many cruise ships have meeting and event space. For example, two of Celebrity's latest ships, Edge and Apex, have dedicated conference spaces with high-tech audiovisual systems, not to mention a 900-seat theater in the round and a "rooftop garden" that can be used for events. "We have all this incredible new technology that I think people are simply not aware of," Vogt says.
As with any meeting or conference, earlier is better when it comes to booking. "Larger, more complex programs tend to book farther out to lock in their venue spaces," Cassidy says. "Whoever's first in and can justify needing the space are the ones we'll lock the conference space in for. You can book as far out as you want."
No matter how locked in a meeting space seems to be, Vaughn stresses that planners need to join their groups on board and ensure they have access to all the spaces they've been promised.
"You have to be there to fight for your client and make sure things are they way they're supposed to be, and that meeting space isn't changed arbitrarily by the cruise director. Make sure that everything up to the finite detail is covered in your contract," Vaughn says.
Ditch the Tech
Believe it or not, cruise ships traveling hundreds of miles off the coast sometimes are challenged to stay connected to high-speed internet. "There are huge technology issues that can come into play, particularly if you've booked a group that has a need for high-speed web access," Vaughn says.
While cruise companies have been working to upgrade their tech, planners should set clear expectations and discourage groups from over-reliance on web connectivity. Encouraging attendees to ditch their phones and focus on each other — and finding ways to do their business without constant connectivity — can help groups get creative and connect in different ways.
Prepare Your Group
While cruise lines are proactive about informing guests about required paperwork, planners should double- and triple-check to make sure everyone has up-to-date passports and other required paperwork. Some "closed-loop" trips venture into foreign waters, so they don't require passports, but keep in mind that if a passenger has to be flown to another country due to a medical emergency, they will require a passport. It's best to have everyone in possession of a passport, if possible.
"I've seen people left at the pier who don't have proper ID, people who registered with a nickname instead of a legal given name, and they're denied boarding," Vaughn says. "There are tons of little things you'd better be on top of, or you're going to have huge problems."
Another key part of preparing a group lies in setting expectations. "You have to clearly articulate to the group up front that being flexible is an absolute necessity when you're doing a meeting on a ship," Vaughn says. "There are so many things that you have no control over, whether it's weather, port cancellations or an outbreak of new coronavirus.
"It's about helping people understand you're in a dynamic environment that can change for a lot of reasons, and the ship's crew can arbitrarily make a decision that can disrupt your meeting. You have to have people well-versed, so if everything goes well, they're totally pleased, but if it doesn't, at least they're not surprised and totally upset."
Use the Activities
Rather than invest time in developing an agenda of activities, planners should let the cruise's own program do the heavy lifting. Larger ships have an array of on-board activities — from rock climbing and trapeze lessons to sushi-rolling classes and "silent disco" (when dancers wear headphones) — that can keep attendees entertained and provide opportunities for team building. "There are really fun ways for people to break the ice and get to know each other," Vogt says.
Here too, though, adaptability is key, and groups that come on board very focused on a particular activity should be prepared to be flexible. Vaughn recalls when one of his clients — a group of "creative cookiers" (cookie decorators) affiliated with Food Network — had to contend with a tropical storm.
"It totally interfered with people getting to the hotel and preprogram," he says. "The first three days of the cruise, half of the people in the group were seasick and the others who were able to attend classes were trying to do precise cookie decorating while the ship was bouncing all around."
Once in port, cruise ships typically offer guided excursions, ranging from tours of local monuments to special culinary experiences, to natural adventures. Planners can negotiate to see if special tours can be arranged, or can design their own excursion or experience tailored to their group's program or interests. "We talk about wanting to take people off the premises, because we don't want them to be trapped in a hotel; in this case, that all comes to you," Dennison says. "It takes off-premises to a whole new world."
Customize It
While cruise ships have plenty to offer, planners can add extra touches that make a trip feel distinctive for attendees, particularly those who have cruised before. "Things like door decorating contests can be done as long as you're doing it the right way and coordinating with the right people," Vaughn says.
Whatever you have in mind for your program, bear in mind there may be extra considerations. "You have to plan well, knowing that you can't run out to Office Depot to pick up supplies," Cassidy says. "All ships are foreign flight vessels, so you have to have proof of citizenship to go on a cruise. If you are planning to have turndown gifts, there's a process to be followed when delivering to a cruise ship; all shipments to a ship have to go through customs clearance."
Consider a Theme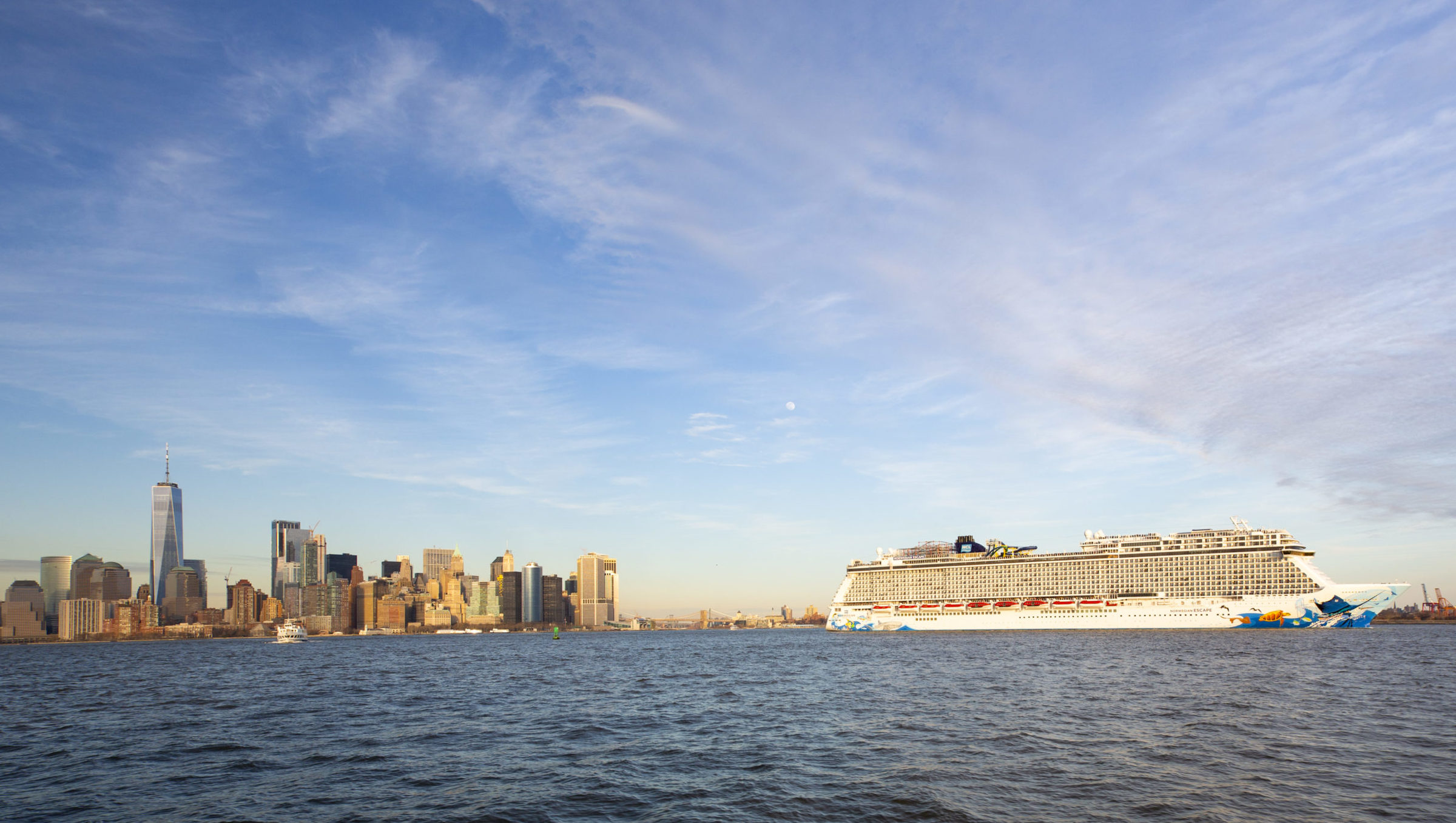 Themed cruises can be a popular option for groups with shared interests. For example, clients with a wellness focus could piggyback on Gwyneth Paltrow's Goop at Sea experience, an 11-day tour of the Mediterranean with a program of events and activities featuring Paltrow and her chief content officer.
Norwegian Cruise Line has a subsidiary, SixthMan, which organizes music-themed voyages featuring artists such as Jon Bon Jovi and Melissa Etheridge. And German cruise line Hapag-Lloyd offers a 13-day Golf & Cruise journey along the coast of Spain, starting in the Canary Islands and ending in Barcelona, with opportunities along the way to play golf in Madeira, Lisbon and Valencia.
If your attendees like to travel with kids, Disney Cruises has announced its early 2021 itineraries, with voyages stopping in ports including New Orleans, the Mexican Riviera, the Caribbean and the Bahamas (including Disney Castaway Cay, the company's own private island, which has waterslides, a sting ray experience and more).
Overall, planners should let the ships (and crews) deliver the magic, but pay attention to the details. "The best part about doing an event onboard is that destinations change daily, and attendees can combine business with pleasure," says Leysi Sabates, global business development manager for corporate incentives, meetings and charters for Celebrity. "In the tropical Caribbean, schedule business in the morning, then soak up sunshine in the afternoon. In majestic Alaska, give awards in the morning, then go whale watching. In historic Europe, launch a new product, then explore the Old World. With thousands of exciting shore excursions, everyone will be engaged."
Cruising Inside America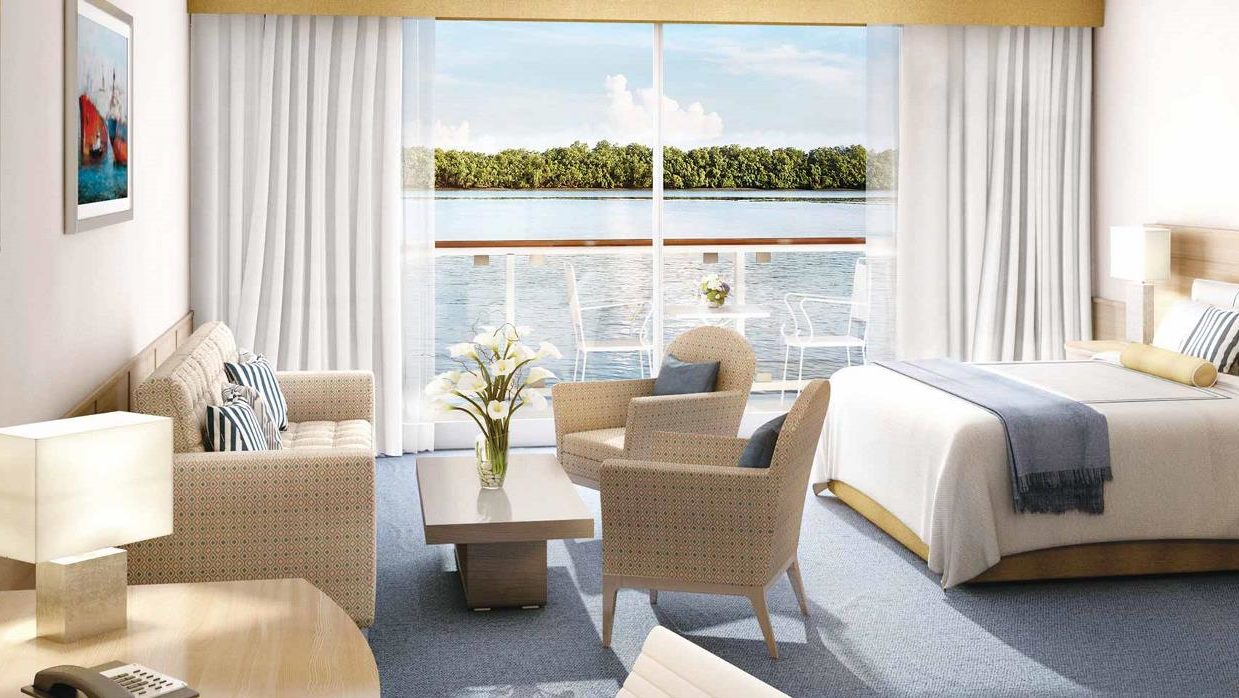 Holding a meeting or special event on a cruise doesn't have to mean heading to the ocean. Many of America's lakes and rivers offer opportunities for groups to take advantage of fun and relaxation on the water.
While many travelers have heard about European river cruises (with companies such as Viking offering cruises on the Rhine, Elbe, Danube and other rivers), the United States has its own river cruise liners. American Cruise Lines, for example, operates one-way and round-trip cruises along the Mississippi River (among others), with stops in cities including St. Louis, Memphis and New Orleans. Some of the company's newer ships, such as American Harmony, can hold up to 190 passengers, and have different lounges and a grand dining room that could be repurposed for small meetings or events. Planners can also piggyback on themed cruises the company already offers, such as Lobsterbake and Tulip Festival cruises.
Groups can also command their own "cruise liner" by renting a houseboat on one of America's lakes. "Near the meetings capital of the world, Las Vegas, the Lake Mead National Recreation Area offers a stunning escape," says Chad Taylor, director of sales and marketing at Lake Mead/Mohave Adventures. "House-boating provides a distinctive team-building activity for corporate group activities. Attendees can stake out a tranquil cove and moor several boats together on a beach."
And keep in mind that cruising does not always have to be an overnight affair. An afternoon or evening cruise on San Francisco Bay with Commodore Cruises and Events gives your group the thrill of a luxury yacht, live entertainment and catering that spans grazing stations to a seated repast of lobster and steak, plus your own sommelier.
A full day of cruising can include transport to Angel Island, for exploring or team-building activities. And there's always the option of dancing under the stars and Vegas-style casino games.