Headlines in mass media screamed of successive waves of new cases of novel coronavirus (COVID-19) around the world. Big companies such as Google and Facebook announced cancellations of major conferences in the United States, as did Mobile World Congress and travel trade show IBT Berlin in Europe. Major professional sports leagues, including the NBA, MLS and NHL, suspended games. That was the backdrop as Carina Bauer, CEO of IMEX Group, faced a difficult decision. Her annual Frankfurt hosted buyer and trade-show event was scheduled for May 25-27.
See also: #HospitalityStrong Your Coronavirus Resource Guide
As with meeting professionals all over the world, the go-, no-go decision was complicated. It required considering many unknown variables and myriad stakeholders. She and her father, IMEX founder Ray Bloom, struggled with what could be seen as countervailing desires to support the industry and do the safe thing for sponsors and attendees.
On March 11, she announced that the planned gathering of almost 14,000 global business-event professionals would not go forward as planned, with a tweet: "It is with deep sadness and heavy hearts that we announce the cancellation of this year's IMEX in Frankfurt."
Bauer stressed that the decision was not taken lightly, and that it was based on the facts available at the time. These included the German health minister's ban on events with more than 1,000 people, a circumstance out of her control that could have forced cancellation at the last minute.
"Our primary concern is always the responsibility we feel toward our exhibitors and partners who fund the show," she said. "We cannot guarantee the one thing that our exhibitors trust us above all else to deliver—namely, a large-scale, high-quality hosted-buyer program. In an ideal world, we would wait and see. But we are in the real world, and we cannot, in all good conscience, ask our exhibitors to continue to invest money against which they may not get a return."
That open and honest message was met with an outpouring of support from the industry community. James Rees, president of International Congress and Convention Association, was representative when he responded, "Our industry will recover and emerge from this in due course, and continue to deliver great outcomes to event audiences worldwide."
Don't Overreact or Underreact
Others came to the opposite conclusion, based on variables that were changing almost hour by hour.
For example, Mark Herrera, director of education and life safety with International Association of Venue Managers, faced his choice in early March. His group represents thousands of venue managers at stadiums, convention centers and public spaces around the world. Those members need the most updated information on the topic of keeping attendees safe from all pathogens. His annual, weeklong Academy for Venue Safety and Security was the perfect place to deliver that information.
But was it safe to ask 130 people to fly to Las Vegas and sit together to learn the latest on this viral topic? And would they come?
In the weeks leading up to the training, Herrera held ongoing conversations with registered students, experts, his team and the venue, Renaissance Las Vegas Hotel. Ultimately, he decided going ahead was the best course of action.
"Our job is not to overreact or underreact," he said. "We give our members the information they need to be safe."
The adjustment he made was to focus on collecting the most current and factual information possible on the virus and to present it as a resource within the curriculum of conducting risk assessments and procedures. He experienced no fall-off in attendees due to coronavirus concerns.
Herrera is also moving ahead with plans for VenueConnect2020, an annual meeting for more than 2,000 people in Long Beach, California, in August. He is turning the resources he is collecting through an industry advisory group that includes the Centers for Disease Control and Prevention (CDC) into content he can share at events and on the association's website.
No Handshake Policy
Other groups also made the decision that the show must go on. The joint Conexpo-Con/Agg and International Fluid Power Exposition, which takes place every three years in Las Vegas, brought more than 100,000 to Las Vegas Convention Center Mar. 10-14.
While some international companies cancelled exhibit space due to company travel restrictions, some of that was resold, according to Association of Equipment Manufacturers President Dennis Slater. No major exhibitors cancelled.
Additional safety measures included abundant access to hand sanitizer and a no-handshake policy.
A Pandemic of Fear
Mike Dominguez, president and CEO of Associated Luxury Hotels International, has been posting daily about the importance of listening to authorities regarding appropriate precautions to take during a health scare. "We need to listen to the real experts to understand what is actually happening, versus the hysteria," he said.
Dominguez pointed out in mid-March—as hotels were closing, social distancing became the catchword and cities were issuing shelter-in-place directives—that the risk assessment for healthy individuals in most of the world remains very low, according to World Health Organization, except for a small segment of the population—those already struggling with chronic conditions or who are fragile due to age.
"The situation remains dynamic, fluid and most importantly—local," he said. "It is important to keep up with the news that is for your specific city and state."
Dominguez acknowledged that, often, meeting planners often have no choice but to pull the plug as they are tasked with undoing years of contracts in a day.
Heathy Dose of Prevention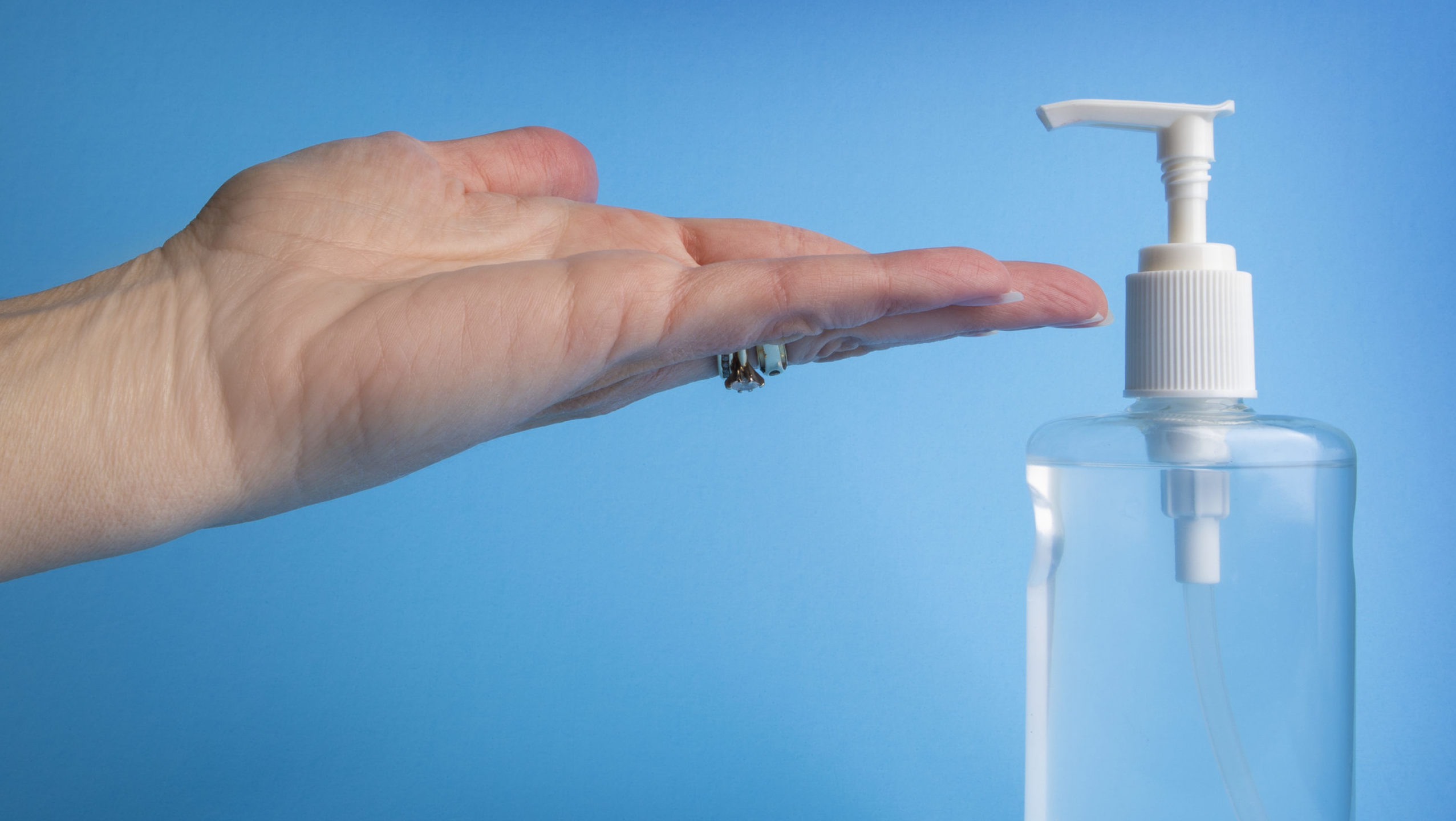 The Surgeon General told us to stop buying face masks unless we have contracted the virus. Media reports have debunked supposed cures, ranging from marijuana and orange juice (or megadoses of Vitamin C) to sesame and coconut oils. So, what can planners do—for themselves and attendees, when the gathering is on again—to stay healthy in a time of a pandemic? Here are science-based tips.
Take experts' advice on precautions seriously. We shouldn't even have to remind you. This means frequent handwashing, no handshaking, all the rest—but, most especially, keep your hands away from your face! At gatherings, provide hand sanitizer or handwashing stations, and space people out whenever possible.
Understand that despite your best efforts, you, your staff, presenters and attendees may still get sick—but that's not reason to panic. Most healthy people will only experience flu-like symptoms. Obviously, anyone experiencing symptoms should "self-isolate."
Give your body a fighting chance. Reactions to contracting COVID-19 have varied from no symptoms at all to death. Although scientists don't know all the reasons why this is so, they are agreed that strengthening your immune system can do "a remarkable job of defending you against disease-causing microorganisms," in the words of Harvard Health Publishing, a website by Harvard Medical School.
"Researchers are exploring the effects of diet, exercise, age, psychological stress and other factors on the immune response, both in animals and in humans," the website states. "In the meantime, general healthy-living strategies are a good way to start giving your immune system the upper hand."
Calling this approach "the single best step you can take toward naturally keeping your immune system strong and healthy," the website's suggestions should surprise no one.
In short, the best defense is a good offense.
– Gary Diedrichs
Just in Time Virtual
As attendees started second-thinking travel plans in March, meeting professionals across the country scrambled to switch to a hybrid or virtual format for their gatherings. Yet, delivering the value of a conference via a video stream is not as easy as pointing a video camera at the keynote, warned Jordan Schwartz, president and CEO of Pathable. His company has partnered with Zoom to enable virtual events that are integrated with webinars, as well as "Birds of a Feather" group video meetings.
He described the value of a standard meeting as a stool supported by the three legs of education, networking and commerce.
Education might seem to be pretty straightforward. People have been sharing information through webinars for a long time. However, doing so effectively takes some thought, Schwartz said. There's no captive audience in a ballroom, so audience drop-off can be a problem. He recommends that planners be sure to include interactive components such as question-and-answer periods, polling and audience response.
It's worth noting that Schwartz says meetings that are only about education are rare. Even if the planner thinks software training or selling widgets is the only objective, attendees probably think the session is also about spending time with their peers. "We are humans, and we crave the ability to look other humans in the eye," he said.
Group video meetings are one way to bring the "serendipitous hallway" back into the equation.
For the revenue side of the balance sheet, Schwartz envisions exhibitors interacting through the app in virtual booths. Instead of having their badges scanned, attendees click into pages, where they can request information. Creating "office hours" can enable attendees to join exhibitors in a Zoom room from the convenience of their "sterile bunker."
Schwartz does not think purely virtual meetings will ever replace in-person meetings entirely. "If any of us had a choice, we would hold a full meeting," he said. But virtual meetings could be the answer for some planners (especially if they can get their deposits back). "The overhead is orders of magnitude lower than for a full destination conference, so the relative ROI could be higher," he said.
The Last 20 Percent
Schwartz estimated that if a meeting is already formatted into an app, 80 percent of the work has been done to convert it to virtual. He suggested the following process.
Streamline the agenda and breakouts.
Consider the time zones for people attending.
Train speakers so that keynotes are up to speed on technology and techniques.
Communicate the plan with sponsors, attendees and the community.
On-Site Medical Contingency Plan
You have decided to move forward with your meeting in an open, well-ventilated space with plenty of hygiene stations, as the Centers for Disease Control and Prevention suggests. How do you help everyone feel safe? HPN Global & Emergency Concierge International developed a checklist available on their websites that includes the following (edited for clarity).
Communicate organizational preparation to attendees.
Educate self and staff on factual COVID-19 information.
Gather local health-resource information.
Discuss response strategy with venue and staff.
Gather necessary supplies for disinfection and staff safety.
Implement mitigation techniques, such as disinfection protocols.
Monitor crowd health and dynamics.
Respond to suspected incidents swiftly.
Manage communications to keep staff and attendees aware and involved.
Complete post-event review.
Does Force Majeure Apply?
Do meetings cancelled as a result of coronavirus concerns qualify as force majeure? In a recent Smart Meetings Accelerator webinar, "COVID-19 Considerations for Meetings Contracts," Lisa Sommer Devlin, a lawyer at Devlin Law Firm, said the answer is complicated.
The Reason Matters
The legal question that determines whether you can claim force majeure—and therefore cancel without liability—rests on the difference between whether you physically can't host a meeting (the building burned down) or don't want to (because too many sponsors or attendees are dropping out). Devlin's view is that, if the latter is the case, you will probably owe cancellation fees. In the case of the former, it is the responsibility of the planner to prove the impossibility.
As government agencies began issuing directives to limit the number of people in a gathering, requiring shelter-in-place, and hotels started closing temporarily, the question became even more complicated. "Unfortunately, there's not a lot of legal guidance that you can rely on," Devlin said. And cases could take months or years to work through the courts.
What Should You Do Now?
"The first step is to read your contract," Devlin said. "Many contracts are negotiated with special or hybrid clauses. You're going to have to see the specifics of what you've agreed upon."
If, after you fully examine the facts and decide you must cancel your event, bring a Plan B to the table. "You're going to get a much better response from your hotel partners if you try to work with them rather than just calling it quits," she said.
Postponement, however, will not automatically erase the cancellation fee. "If you have an event scheduled in April and you don't have it, then you're canceling it. If you come back another time, that's great and the hotel appreciates it, but the hotel is not making up its loss for that April event," Devlin said.
If the venue refuses to recognize force majeure, read your contract to see what your options are—usually either a mediation process or legal action.
Understanding the mindset of the hotel—and the legal requirements of the contract—could help you make your case about how to work together to find the best solution for all stakeholders—and to keep everyone safe.