Hand-picked gift ideas for the new year that your attendees—and you—will cherish from Smart Style Ambassador Kate Patay. Tweet us your faves at @smartmeetings.
Brighten Your Look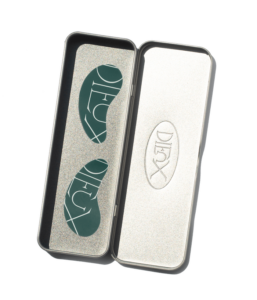 The Forever Eye Mask is a reusable eye patch that holds gels, serums and creams close to the skin for maximum absorption. These masks encourage products to fully sink in, leaving skin prepped, hydrated and looking heavenly.
Forever Eye Mask | dieuxskin.com
Cold Weather Companion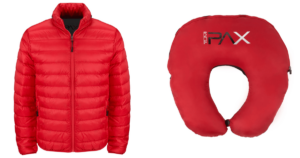 Stylish and smart design? We're in. More than a warm and lightweight down jacket, this puffer converts to a travel pillow through a hidden pouch in the collar so you can be comfortable mid-flight and cozy when you arrive. Men's and Women's sizes available.
Down Jacket | tumi.com
Habit Tracker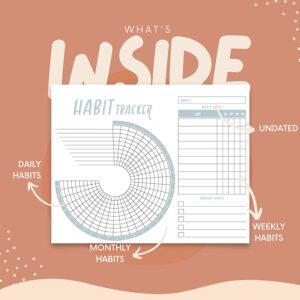 If you're guilty of not following through on New Year's resolutions, recruit an accountability partner in 2022. This easy-to-follow habit tracker will keep you on course.
Habit Tracker | amazon.com
Healthy Hydration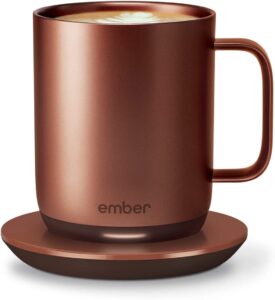 Ensure your coffee or tea stay the perfect temperature as you navigate a calendar full of Zoom calls. This ember mug from Williams Sonoma comes in multiple colors to accent your office decor and won't leave your last few sips cold.
Ember Mug | williams-sonoma.com
Time-tracking Cube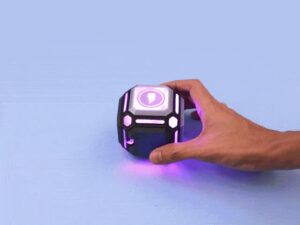 If your 2022 goals include better time management, this handy cube can help. As you work on a project, simply flip the cube to track your current tasks and help you create efficient work habits.
Time Tracking Cube | learn.adafruit.com
Chic Travel Companion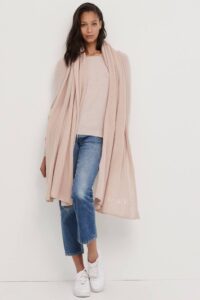 You can go from a stylishly knotted scarf as you dash to the airport, to a lightweight blanket that will keep you warm on your flight, to an elegant shawl at your event with this versatile travel scarf. Our personal pick is the Love Scarf from Naked Cashmere that supports Breast Cancer Research. Don't forget to add your monogram!
Love Scarf | nakedcashmere.com
Swag It Up
Relaxing Sleep Mist
With a combination of essential oils like lavender, bergamot, mandarin, sweet orange and geranium, this relaxing spritz for pillows and beyond is sure to help you unwind.
Room Mist | me.loccitane.com
Mas(k)cne No More
The mas(k)cne struggle is real, but you can quickly heal and conceal blemishes with this hydrocolloid patch. They can be worn day or night, under makeup or fresh faced.
Simple Pimple Patch | amazon.com
Best Hand Forward
Frequent hand washing and chillier temps have our hands in need of pampering, especially for those long-awaited handshakes at in-person events. A portable cuticle balm that won't leak in your luggage.
Cuticle Balm | amazon.com
Sole Survivor
Even the most comfortable shoes can leave your feet tired at the end of a long day. Still Standing with cooling menthol and certified-organic, eco-distilled arnica, aloe and ilex incorporates three herbal remedies time-tested for natural anti-inflammation and pain relief.
Still Standing | stillstandingspray.com