Spa Casino Resort's Third Annual New Year's Eve Block Party
The red carpet and red-hot hotels of Palm Springs
3-2-1, Happy New Year! I rang in 2018 in tranquil Palm Springs on a fam trip hosted by Palm Springs Convention Center. It hooked me up with tickets to Spa Casino Resort's Third Annual New Year's Eve Block Party, highlighted by a tethered hot-air balloon ride—a bucket-list item for me—and Plain White T's concert. There was a slight chill in the air, but nothing compared to sub-zero temperatures the crowd endured in New York City's Times Square. The festival gave the famous ball drop a Palm Springs twist with a "palm tree drop," followed by a rousing fireworks display.
At Eight4Nine, the restaurant space was so chic, it was hard to believe the building was formerly Palm Springs' post office. Tuesday morning at Ace Hotel was quieter than I imagined its iconic weekend pool party to be. I ate breakfast at The Commune, an event space where garage door walls open on three sides to create an indoor/outdoor atmosphere. I'm typically hesitant to try new flavors, but who am I to turn away what looked like a milkshake? OMG, the date shake was delicious! Apparently, that's a "thing" in Palm Springs.
15 Minutes of Fame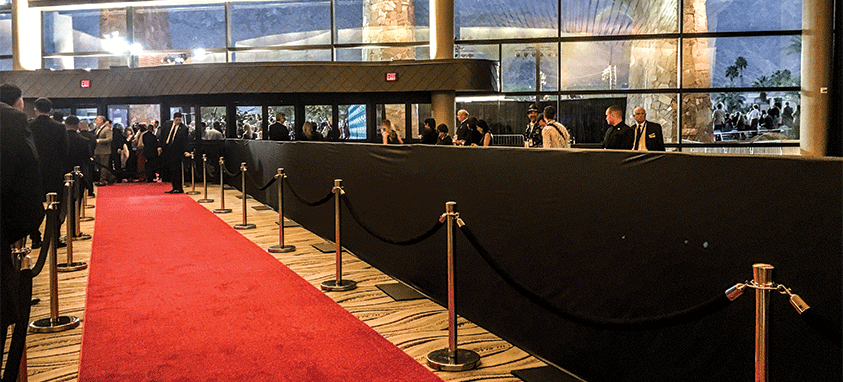 Yes, Palm Springs is in the desert. So, imagine the perplexed look on my face when I was told I was headed to Palm Springs Yacht Club. No marina or boats exist, not even as a mirage. PSYC is the nautical-themed spa at Parker Palm Springs, the resort of choice for the Hollywood crowd. I must admit, it was a tough day on the job, getting a massage.
After being treated like a celebrity, I needed to look the part to walk the red carpet at Palm Springs International Film Festival Film Awards gala at Palm Springs Convention Center, which is attached to Renaissance Palm Springs Hotel. I got gussied up in a designer dress and heels, and was my own DIY glam squad. Bear with me for a moment as I name drop. I was in full-on paparazzo mode as Salma Hayek, Armie Hammer, Octavia Spencer, Allison Janney, Willem Dafoe and Laurie Metcalf arrived.
Hotel Crawl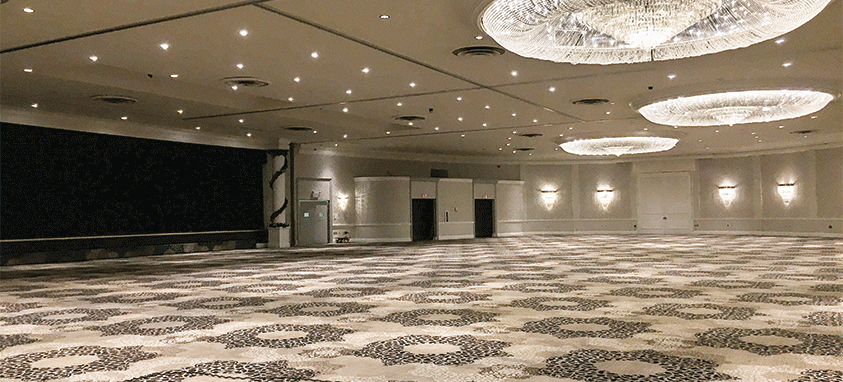 There are no camels in this desert, but I spent Hump Day hotel hopping. Lunch was served at Hard Rock Hotel Palm Springs, where memorabilia is incorporated throughout the property. Each guest room is named after a record album that hangs beside the door. It was fun to roam the halls and find one of my favorites, Billy Joel.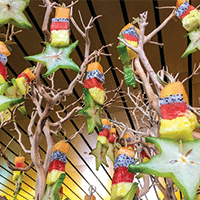 I would best describe Palm Springs as the Hamptons of the West. Eastern Long Island is a weekend getaway for Manhattanites, and this desert town is the equivalent for Los Angeles residents. Visitors have a range of hotels to choose from, each with a distinct personality. I enjoyed a progressive dinner, beginning with appetizers on the seventh floor of the tallest building in Palm Springs, the brand-new Kimpton Rowan Palm Springs Hotel. The meeting space still had a new-building smell, and the hotel boasts the only rooftop pool in Palm Springs.
Dinner was hosted by the rainbow-colored Saguaro Palm Springs, home of the city's best margarita, Mexican food and pool party, according to The Desert Sun's Best of the Valley rankings. I was enamored by the Barbie collection in their lobby.
Jaw, meet floor. That was my reaction when I went to Riviera Palm Springs for dessert and a property tour. Its expansive ballroom has drop-dead gorgeous chandeliers, and make sure to bring your rubber ducky to soak in the amazing guest-room bathtub.
On Thursday morning, my hosts gave me a fond farewell with a breakfast buffet that included a fruit lollipop tree in the convention center lobby, catered by Savoury's. Then, I bid adieu to sunny Palm Springs and jetted back up to NorCal, taking all these wonderful memories home with me. It set a very high bar for the remainder of the year.