TRS Coral Hotel – Palladium Hotel Group, Mexico
Incentive planners have questions, all-inclusive properties offer answers
To misquote the old adage about the factors influencing the value of real estate, the top considerations for choosing a destination for a reward trip continue to be appeal, safety and value. A recent study found that event professionals are planning more travel incentive trips than ever, but are stressed by the challenge of rising costs, concerns about security and pressure to prove return on investment.
The 2018 Incentive Travel Industry Index, published by Society for Incentive Travel Excellence (SITE), Incentive Research Foundation and Financial and Insurance Conference Professionals, reported that by any measure, incentive travel is growing. Budgets increased. More qualifiers participated. Companies from more parts of the world discovered this motivational tool.
However, these same event professionals are reporting that they are being asked to do more with less. Four out of five said they took steps to reduce costs last year. All-inclusive properties from Niagara Falls to Costa Rica are stepping up to make the job of rewarding on a budget easier—and more fun.
Bottom Lines
For the fourth year in a row, more than half of planners surveyed in the SITE study said they planned to increase the number of people eligible for awards.
The reasons for the expansion are clear. Companies are growing and acquiring other companies, and looking to travel to establish a collaborative culture and drive sales. Growth was the reason for the increase for 67 percent of buyers.
However, most planners (82 percent) said they were being asked to take steps to reduce costs. That is up from 73 percent who received that request three years ago.
The average spend per person was $4,000 and one-quarter of those dollars went to transportation. That left a laundry list of steps planners could take to trim the bill while preserving value. Choosing less expensive destinations, planning shorter programs, cutting gifts and negotiating were strategies mentioned.
The most important measurement of a program's success, according to respondents, was "impact on the personal and professional development of the qualifier."
Yes, the gauge for whether an incentive trip was a positive return on investment was based on whether it changed behavior. And the most motivating thing, according to Charlotte Blank, chief behavioral officer at Maritz, is recognition. That is what event professionals are being asked to deliver—on a budget.
The top-rated budget solution for those surveyed was "leveraging the convenience and resources of all-inclusive properties." Howard Tanenbaum, senior vice president of sales at Playa Hotels & Resorts, which operates all-inclusive properties in Mexico, Jamaica and Dominican Republic, says managing costs was the impetus for creating the product type in the first place. "All-inclusives were born as cost-value leaders," he said.
Since the first one-price-fits-all properties opened in Europe in the 1950s, the offerings have evolved. Many compete with top hotel brands for luxury status. Playa's resorts now include Hyatt, Hilton and Panama Jack brands and standards.
"The value is baked in," Tanenbaum said. He pointed to the quality of the cuisine—as many as 16 different dining options, ranging from jerk chicken on the beach to fine Peruvian dining in a chef-driven restaurant—and the premium beverage options. And everything is included in the price, including taxes and tip.
At Barcelo Hotel Group, Assistant Sales Director Thomas Muller reports that planners are saving money by incorporating activities such as yoga, cocktail classes, pool Olympics and the nightclub in the festivities—additions that would cost extra at a traditional resort.
Another way brands are helping control cost is by forging long-term partnerships. One-third of respondents take advantage of loyalty programs to access additional perks and benefits.
Palladium Hotel Group, which operates Grand Palladium, Hard Rock Hotel, Fiesta Hotels & Resorts and Ayre Hotels resorts in Spain, Mexico, Dominican Republic, Jamaica and Brazil, offers a Palladium Connect loyalty program that rewards repeat business with gifts and stays.
High Bars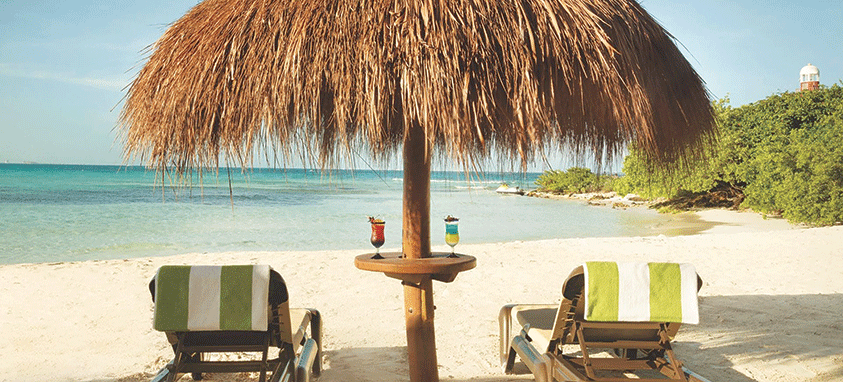 All-inclusive properties have shown that they are ready for the challenge. Destinations surveyed said they are getting more creative in event design (79 percent) and partnering to provide more services (43 percent).
"The 'wow' factor and sense of arrival starts when you step off the bus," Tanenbaum said. Music and food reinforce a culturally authentic sense of place. Health has also become a focus, as planners and attendees have shown that they at least want the opportunity to engage in wellness activities such as classes on the beach, healthy eating and meditation.
Tanenbaum says interest in voluntourism has been trending recently, so Playa's properties partner with orphanages, assisted living facilities and food banks to bring participants to those areas where they can interact with locals. "Those memories stay with attendees," he said.
Many all-inclusive properties have invested heavily in their meeting space so they can offer all the comforts of home for even the largest group while still allowing attendees to feel they are a world away from the day-to-day. And those growing meeting sizes reported in the SITE study? They have that covered, too.
At Palladium's Grand Palladium Costa Mujeres Resort & Spa in Cancun, Mexico, the ultra-modern convention center ballroom can hold up to 890 people, and eight breakout rooms with high speed Wi-Fi make training the perfect prebeach activity.
Barceló Maya Grand Resort, which hugs the coast of Mexico's legendary Riviera Maya, will become one of the largest resorts in the region with the completion of the new all-suite, adults-only Barceló Maya Riviera in December 2019. Also, in May 2020, the resort will unveil Barceló Maya Arena, the largest convention center in the Riviera Maya with a capacity to host up to 8,000 attendees. A combined investment of $250 million-dollar has been allocated to this expansion project.
All Clear
The same SITE study found that 68 percent of respondents saw the threat of terrorism as a major concern for planners when choosing destinations. It also noted that many properties have stepped up "duty of care" requirements by developing risk management and security plans. Some have invested in staff training to deal with everything from health emergencies to live shooter incidents.
The secluded Haven Riviera Cancun, with 333 guest rooms and almost 2,000 sq. ft. of meeting space, offers planning assistance for off-site group excursions and beachfront team-building activities. That local knowledge can ease the mind of planners looking to minimize uncertainty.
Tanenbaum listed safety as part of the DNA of resort campuses Playa operates. "With everything in one space, you don't have to transport people; you know where your folks are, and we are there to keep them safe," he said.
All-Inclusive at Sea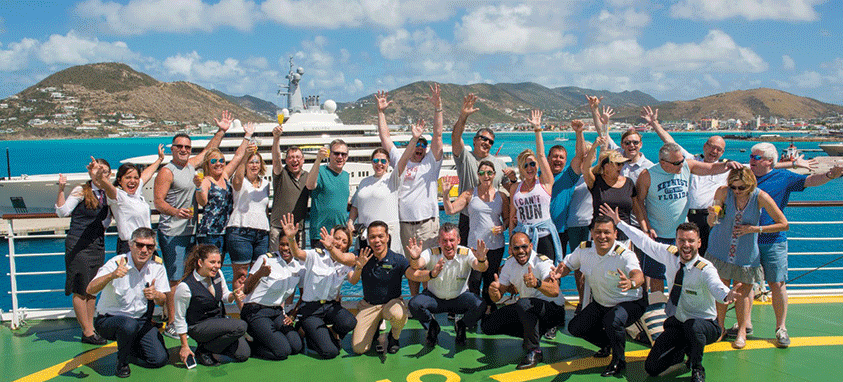 The last thing you want your incentive winners to experience when they disembark from a cruise is being presented with a surprise bill. That is why more event professionals are turning to all-inclusive packages to say "thank" you to their top achievers.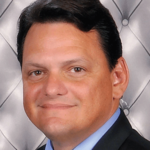 Many cruise lines, such as Regent Seven Seas Cruises, Seabourn Cruise Line and Royal Caribbean, are stepping up to the challenge of providing luxury service for one prepaid fee. However, event designers still must do their due diligence to ensure there will be no surprises for attendees or the company back on dry land.
Roland Navarro, president of Seven Seas Corporate Cruises & Events—who has worked with almost all the major cruise lines to customize packages for clients—says, "The secret to a smooth trip is putting the right processes in place so the client doesn't see what goes on behind the scenes."
His checklist includes:
Always do a site inspection and look for any upcharges that pop up in the course of the trip.
Negotiate an average price per person for all expenses, including drinks, premium restaurants, ice cream, coffee, entertainment—even 24-hour room service.
Plan in advance with a rider that you be informed of any policy changes involving extra fees, and ensure that the people on the calls are actually going to be on board.
Work with a service-driven cruise partner that has trained staff and a computer tracking system that can manage guest activity in real time.
Hold rolling precons with staff that focus on each aspect of the experience before guests arrive, as well as a few days into the voyage on a long trip, to adjust and refresh how the rest of the event will unfold.
Review charges every morning to ensure nothing was charged that shouldn't have been.
Last year, Navarro implemented this plan for an insurance company incentive trip that took 800 people to the Caribbean for five days. On a buyout of Celebrity Summit, a Millennium-class cruise ship with capacity for more than 2,000 people, he was able to reserve all balcony rooms. Although the ship was not normally set up as an all-inclusive package, the high level of service made it possible to offer everyone the same elevated experience.
"The goal was to make sure no guest was asked to pay for anything, except in the spa or casino," he said. "And it worked—thanks to a lot of planning in advance."