Evans Vestal Ward NBCUniversal/One Voice Somos Live!/Getty Images
Island finds strength in numbers post-hurricane
The record-breaking "Despacito" was the song of summer 2017. The catchy Latin tune garnered so much airplay, Puerto Rico Tourism Company named the singer Luis Fonsi the face of its international tourism campaign. As summer turned to fall, Puerto Rico once again made headlines when Hurricane Maria blew through town. The Spanish word despacito translates to "slowly" in English, and Puerto Ricans are taking a slowly-but-surely approach to recovery. There is no denying it will take a while for suburban communities to bounce back, but the encouraging news is that San Juan is fully operational to host major meetings.
In August, Meet Puerto Rico held its annual meeting and announced that the meetings industry pumped $117 million into the island's economy in the last fiscal year. The organization made its presence known at IMEX 2017 in Las Vegas in October by maximizing the trade show's potential for putting on a brave front. Island representatives met with more than 300 potential clients and insist they have a promising, bright future ahead.
Milton Segarra, president and CEO of Meet Puerto Rico, emphasized that meeting professionals can trust Puerto Rico to be reliable and transparent with the latest recovery news. His main goal at IMEX was to convey the message of what really happened as a result of the storm. The island is relying on the meetings industry to continue contributing to the economy.
Relief is coming by air and by sea, and the travel industry is playing a vital role. American Airlines has flown more than 1.1 million pounds of cargo and supplies to Puerto Rico and other areas in need and raised almost $2 million for the American Red Cross. The air carrier's Change for Good program in partnership with UNICEF also dedicated all money collected during the month of October to children who fell victim to the Caribbean storms and Mexico earthquake.
"At every opportunity, American team members have worked to bring aid to those impacted by the recent natural disasters and the people of Puerto Rico," said Jim Butler, senior vice president of international and cargo operations for American Airlines. "American was the first carrier to resume limited operations in San Juan, and we have been able to upgrade to larger aircraft and reroute planes to make the biggest impact."
Royal Caribbean International used its ships to evacuate hurricane victims and bring supplies to the island. Carnival Corporation was also instrumental in transporting supplies on its fleet of boats. Both cruise lines have since resumed normal passenger operations to some ports of call in the Caribbean.
Puerto Rico is again turning to music, this time to aid in their relief efforts. The First Lady of Puerto Rico, Beatriz Rossello, spearheaded an initiative, United for Puerto Rico, that released a song and music video, "Isla Bendita," featuring several recording artists and athletes.
This is far from the first time music, a universal language of melody and harmony that can unite the world, has been used to raise money in times of need. Michael Jackson assembled a group of famous voices for "We Are the World" in 1985 to fight famine in Africa and followed that up with "What More Can I Give" after the Sept. 11 terror attacks. "We Are the World" was re-recorded during the song's 25th anniversary in 2010 for earthquake relief in Haiti. Hamilton creator Lin-Manuel Miranda wrote the single "Almost Like Praying" and enlisted the musical talents of Marc Anthony, Gloria Estefan, Jennifer Lopez, Rita Moreno, Gina Rodriguez and Fonsi, among others, to join him on the recording. The track is raising money on behalf of The Hispanic Federation's Unidos Disaster Relief Fund. More than $35 million was raised by Anthony, Lopez, Alex Rodriguez and their famous friends in connection with their telethon, "One Voice: Somos Live! A Concert for Disaster Relief."
Celebs have pledged millions of their own dollars and resources to the cause. Shark Tank investor and Dallas Mavericks owner Mark Cuban and rapper Pitbull have reportedly donated their private planes to bring supplies to and rescue victims from Puerto Rico. The Real Housewives of New York City star and entrepreneur Bethenny Frankel has flown countless plane loads of supplies to the island and used social media outreach to get companies and other stars involved.
The Late Show host Stephen Colbert and actor Nick Kroll raised $1 million through a Twitter campaign that encouraged celebrities to share embarrassing photos from their teenage years using the hashtags #PuberMe and #PuertoRicoRelief. The Americone Dream Fund gave $1,000 to the foundation One America Appeal for each photo.
New Year's Reopening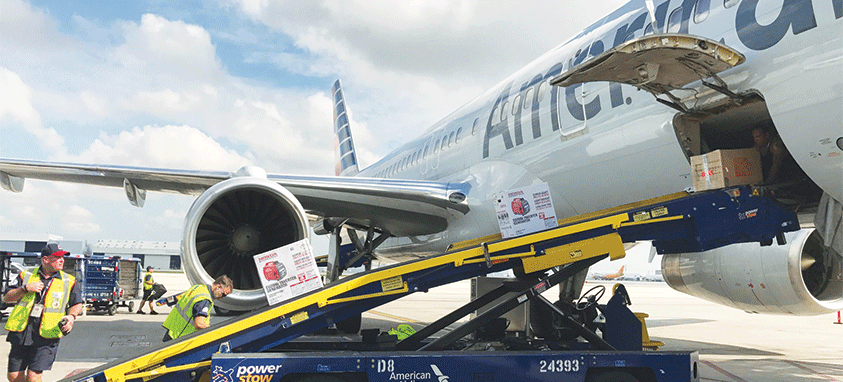 The Puerto Rico Convention Center is resolved to resume normal operations on Jan. 1, 2018. The 600,000-square-foot building did not incur significant damage, but is being occupied by the Government of Puerto Rico, Federal Emergency Management Agency (FEMA), contractors and the National Guard until year's end. Three January conferences are confirmed, including the Caribbean Hotel and Tourism Association's (CHTA) Caribbean Travel Marketplace.
"We're highly confident that they will be ready, able and excited about showcasing to the travel world that they are back in business. Most hotels in the San Juan area will be fully operational by the end of this year," Frank Comito, CEO and director general of CHTA, tells Smart Meetings. "Progress is being made daily on restoring utilities in the San Juan area with a number of hotels already back on the grid. Prior to the hurricanes, Puerto Rico tourism was well positioned with new product and meeting facilities," he says. "While the hurricanes have caused some interruption, the trendline for the destination's tourism revival will continue."