Claim to Fame: Charm meets culture and innovation
It's got the winning Trifecta of pedestrian-friendly, smalltown charm, and big-city art and culture, and is a serious technology hub. Great restaurants, shopping and nature are all close at hand. And then there's that Rose Bowl thing.
Convene
The state-of-the-art Pasadena Convention Center has a 55,000-square-foot exhibit hall, 25,000-square-foot ballroom and 18 meetings rooms. Recently restored and reopened is the 17,000-square-foot, historic Civic Exhibition Hall, ideal for bigger trade shows, conventions, banquets and other events.
Or, bet on a winner by hosting your gathering at Santa Anita Park, the famous horse-racing oval in nearby Arcadia where Seabiscuit became a national hero in 1940 (and scenes for the 2003 movie were filmed). How can you lose with 1 million sq. ft. of flexible function space, including a dedicated conference room?
Geek Out
Quiet, historic Pasadena rocks out in the tech world. The renowned California Institute of Technology and NASA's Jet Propulsion Laboratory (JPL) have played a lead role in humankind's exploration of the final frontier, including creating the first successful interplanetary spacecraft, as well as advances in astronomy, medicine and geology. Free group tours can be arranged at JPL.
Stay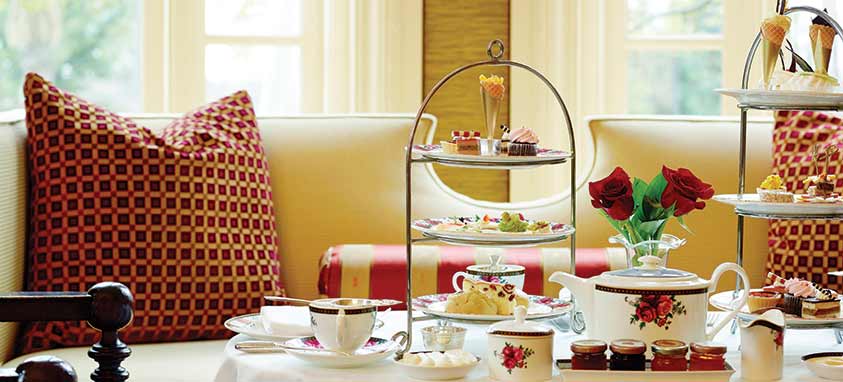 The grande dame of hotels is Langham Huntington Pasadena, a palatial resort on 23 acres near California Institute of Technology that was once the private winter residence of railroad magnate Henry Huntington. The luxury Langham brand has maintained the resort's gentility and English manor home charm to satisfy your attendees' Downton Abbey fantasies—afternoon tea is served overlooking Horseshoe Garden. The property offers 377 guest rooms. Indoor and outdoor meeting and event space totals 50,000 sq.ft.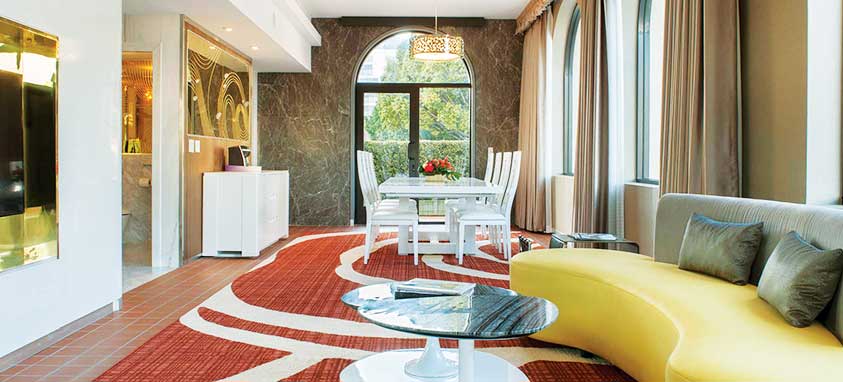 Another unique Pasadena lodging option is DusitD2 Hotel Constance, a boutique hotel with 136 guest rooms and intimate event space in a 1926 building less than a mile from Pasadena Convention Center. It is currently expanding to add a rooftop pool, 30 new guest rooms and more. Operated by a Thailand-based hotelier, it offers tuk tuk (motorized rickshaw) rides to nearby attractions, dining and shopping.
Only Here
The Huntington Library and Botanical Gardens
In nearby San Marino, with more than 35 indoor and outdoor venues on 200 acres of gardens, courtyards, terraces and auditoriums for groups of 10–1,000
Full-service catering and event design
After-hours events can be booked in the Huntington Art Gallery, which houses the famous Gainsborough "Blue Boy" as well as other 17th- and 18th-century masterpieces.
Major Pasadena museums also include Norton Simon Museum of Art, Pacific Asia Museum and Pasadena Museum of California Art
---
L.A. Insider Tip
L.A.'s weirdest pop-up shopping. You know the Rose Bowl for its New Year's Day parade and football. But on the second Sunday of every month, gawk at one of the most famous flea markets in the world—2,500 vendors of every imaginable stripe and 20,000 buyers spread out along the sidelines of the famous old arena.
Further Reading: