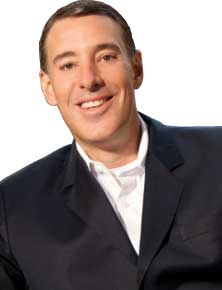 Caesars Entertainment Operating Co. (CEOC) filed for bankruptcy protection to leverage $18.4 billion in debt. Do you think the company overreached and took on too much in the first place?
When we went private, we took on this debt right before the financial collapse in 2009. No one saw that coming. Our company now is a capital structure that needs to be fixed. For Caesars Entertainment Operating Company, Chapter 11 is an important step in that direction. The properties themselves do quite well; the issue is separate from our properties. The way the company was financed needs to be addressed.
How does the company intend to address the negative fallout from the publicity surrounding the impending bankruptcy proceedings?
Through Chapter 11, we are restructuring. For example, today we are hosting more than 40 meetings at our properties. For our guests and meeting professionals, nothing will change from an operating standpoint. We will keep doing what we have always done—ask customers what they want and deliver it.
In August 2014 you closed the still-profitable Showboat Atlantic City. Was that to reduce competition at your three other properties? 
Someone just bought The Revel for less than $100 million. The Revel is right on the boardwalk with a casino, nightclub…everything. We are spending more than that to build a meeting facility (Waterfront Conference Center at Harrah's Resort Atlantic City). Atlantic City is a 100 percent leisure town and the only way to lift it to the next evolution is to introduce the business traveler. We want the business traveler. Our end game is that the business traveler is an important segment and would make Atlantic City a serious destination in the meeting industry. Caesars is committed to the evolution of Atlantic City.
Besides gaming, Caesars properties have many other popular attributes. How do you see the importance of balancing trendy F&B, shopping and live entertainment with gaming?
I work in the gaming industry, but I run the meetings business for us. I run a $350 million business with 2,000 employees, so my most important function is executing great meetings for my guests. Hospitality as a whole is a bigger piece of the pie than gaming is for our company.
Are gaming and hospitality different components of the Caesars experience, or do you see them as one all-encompassing experience? 
We approach them differently, but at the end of the day this is all the hospitality business. If you are here to gamble, you still need to eat. If you are here for a meeting, you still need to eat and maybe hit the gym or the pool deck. I think it is all entwined.
Caesars owns the new Linq Promenade on The Strip in Las Vegas. How does this project impact your properties? 
The promenade is right across from Caesars, and separates the Linq Hotel from the Flamingo. Linq is literally in the epicenter of The Strip and our holdings. For many years, Las Vegas has been about the next best themed resort. The next 20 years will be about the additional amenities the city can offer. MGM is building an arena and outdoor park. It is venues like that, and the Linq Promenade and High Roller (the giant observation wheel behind the Flamingo), that will take Las Vegas to the next level. These are hospitality-based capital projects; meeting space in Atlantic City is another one. In the future, we will talk about renovated hotels, shopping and dining, not bigger gambling floors.
What did you learn at The Paul Merage School of Business that is helping you today? 
I went to college as a boy; when I decided to go to grad school, I went as a man. I treated grad school differently. In the long run, my marriage and kids are the most important [things] in my life; my MBA is No. 3. I created some good friends in grad school, and that is what sticks with me. I have a network of executives that is not in the hospitality business. In the group I am closest with, two are in retail, one is in manufacturing, one is in construction and one is a tech executive. They see things and approach problems from a different angle, and I appreciate that.
Do you indulge in gaming, and if so, what's your favorite game and why?
In my experience, there are two types of people. One group never forgets their wins and has a hard time describing their losses. The other group can detail the losses but barely remembers the wins. If I lose $100, I am mad as a hornet a month later, so I don't gamble. For me, right now, it's all about the kids. Any moment of downtime I have goes to them.
---
Michael Massari – Senior Vice President, Caesars Entertainment Corporation
Hometown: Sharon Hill, Pennsylvania
Education: Master's degree in business administration from The Paul Merage School of Business, University of California, Irvine; bachelor's degree in business administration from Cabrini College, Radnor, Pennsylvania
Career: Began his career in Sharon Hill as banquet manager at a catering hall; moved to Boston in 1995 to work at Dedham Hilton; came to Las Vegas in 1998 to help open The Venetian as director of sales. Has been with Caesars Entertainment Corporation for 15 years.