3 mistakes getting in the way of insurance and financial incentives success
We all like to be rewarded for a job well done, whether it's a year-end bonus or special recognition from our managers or colleagues. Professionals in the insurance and financial industry are no different.
They may be direct employees of an insurance or financial company who are motivated by the opportunity for valuable networking time with top performers across the country in a memorable destination. They may also be independent employees who are motivated to gain mindshare for a specific corporate sponsor who offers an incentive trip.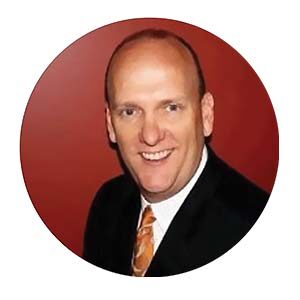 Regardless of the type of insurance and financial industry professional, meetings and incentives offer an important opportunity to strengthen relationships and help people feel recognized and rewarded for exceptional work. But if not done right, meetings and incentives can send the wrong message and negatively impact relationships between professionals and businesses.
Don't make these mistakes when working with insurance and financial professionals.
Mistake #1: You don't make it memorable.
Insurance and financial professionals are motivated by the thought of the reward they will receive, which is why rewards are such a powerful tool. Not just any reward will do. Top producers need a reward they can get excited about—something they couldn't replicate on their own.
There are many ways to create a "one-of-a kind" experience that takes gifting to the next level. Whether you do that by wow-ing them with the destination for an incentive trip, providing personalized gifting or both—create the memory for your winner that will last a lifetime.
Luxury is a state of mind that exists when circumstances make people feel extremely special. Each person's definition of luxury is different, based on long-held preferences or higher expectations based on new experiences.
You can create a high-touch, tailored experience in your program that caters to a variety of desires by giving your attendees access to opportunities they can't buy or curate on their own. This includes access to distinctive locations, exclusive activities, and networking opportunities with important people.
Mistake #2: You settle for cash rewards.
Plain and simple, cash doesn't work as a long-term motivator. Why? Cash is transactional and the excitement of receiving cash fades quickly when the cash is spent on everyday purchases like groceries and gas. It is the opposite of memorable! Cash is quick to come in, and equally quick to go out. This means professionals often forget why they received the cash in the first place. This isn't motivating and doesn't contribute to long-term business success.
Don't settle for cash when it comes to rewarding your top performers. Instead, consider curated gifting, experiential rewards or travel incentives. Incentives will significantly increase the loyalty and bonding between agents and the sponsor companies.
For example, it's much more valuable (and motivating) to meet your sales goals and earn the opportunity to go on a President's Club trip with your spouse, rather than just receive cash. This goes a long way in building meaningful relationships and advancing business goals.
Mistake #3: You don't use the incentives program to strengthen relationships.
The insurance and finance industries are unique in many ways because the top producers are not always employed by the sponsor company. These incentives could be awarding a broker, a partner or other external influencer for your product. They often have their choice of products to sell as well.
What makes them loyal to your brand? Communicate to them that you value their work through your award.  For example, on a group incentive trip, the in-person networking and ability to connect with executives and peers helps to strengthen the bond between the host-sponsor and the winners. The ROI is unmeasurable.
Of course, when awarding non-travel incentives, communication is key to reminding employees every day about the incentives they are working toward and how the partnership is valued. This boosts program involvement and increases motivation along the way. At the end of the meeting or incentive, sharing images and participant stories can also motivate your teams to work harder next year to achieve this goal.
A well-designed program should be attainable, drive behavior and motivate your valued employees and partners. That starts with creating a unique and motivating reward that inspires them to put in the hard work required.
Insurance and finance incentives work wonders for reinforcing behaviors that lead to long-lasting success. But make sure you're planning and executing your meetings and incentives effectively, so you don't negatively impact relationships or a company's bottom line.
Alan Melichar, One10 senior account director, has more than 30 years of experience in the meeting and incentive industry. Throughout his career, he's supported more than 500 meetings, incentive travel programs, user conferences and special events for many Fortune 500 clients.
This article appears in the April 2022 issue.