Are the meetings you are planning today different from the agendas you printed out five or 10 years ago? How much different will they be in another 10 years? If technology changes everything, will those innovations result in more productive engagements? Will meeting rooms look substantially different—or will we just see subtle changes in the color of the carpet and arrangement of chairs in the ballrooms? Will millennials demand new ways of delivering content, or will they eventually learn to sit in their seats and pay attention for longer than eight minutes?
To get a bead on what meetings of the future will look like, Smart Meetings polled industry experts. We didn't ask for predictions, but for aspirational visions of what could be possible in the year 2029.
It should come as no surprise they didn't all agree.
Read more about the Journey to the Meeting of Tomorrow and how one event production company is tackling the future of the industry
Curate Serendipity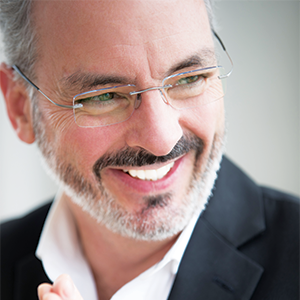 In a decade, time will be as scarce as ever. Bygone is the era of roaming through aisles and booths. No more attending conferences out of habit or expecting an impactful outcome as an anonymous stakeholder in a gray room of thousands. Events will have to curate serendipity, meaning that, first and foremost, each attendee will embark on a journey and become an active player in the event.
The 20th century is over, but the industry continues to operate under old rules. No wonder attendance is scarce. Twenty-first century rules dictate that a dialogue has to be established, not between a speaker and 2,000 people, but between participants themselves. Why? Because being an active player who is committed to a shared journey is the only way participants can perceive value. That is a key change. The overall dynamic of how the event is constructed has to be turned on its head.
By 2029, we will no longer see most of the budget spend on the main stage. The bulk of it will be on putting a spotlight in the room (on participants). How will participants interact between themselves? Keynotes will still be part of the program—after all we all need a bit of inspiration—but, in the end, that's not how you touch someone. The way to leave a deep impression is to allow participants to feel, to interact.
— Richard St-Pierre, president and CEO, C2 International
Death of Pipe and Drape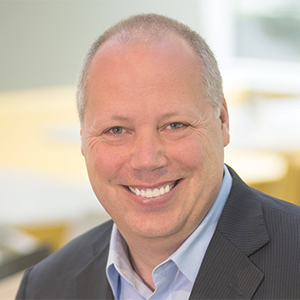 AI and chatbots could fundamentally change the way people register for meetings and take the friction out of the experience. Machine learning will allow planners to know enough about attendees to help each person take the best action for that individual. It will also allow us to deliver more personalized and dynamic content. This is essential, because if we don't deliver what they are looking for, our potential attendees will do it themselves digitally and bypass the physical experience.
We must build flexible spaces that accommodate that. The days of pipe-and-drape are behind us. Instead, we will soon see giant, 40-foot walls of digital space to surround attendees with the experience and help people feel what you are talking about. Planners will have to be like Hollywood producers telling stories. Venues could be a resource to co-create meetings, where suppliers and planners work together as partners. The good news is that the cost of delivering all this content is continuing to go down, even as the impact increases. Ideally, meetings will be special, sought after, something people look forward to.
— Brian King, global officer of digital, distribution, revenue management and global sales, Marriott International
No More Xylophone Shaming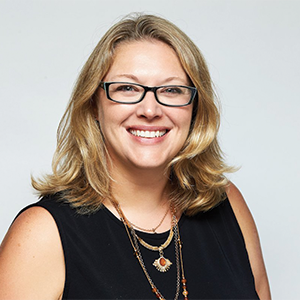 It is my hope that companies and event organizers will finally put the "meet" back in meetings. I believe people come to events to get inspired, to learn, to share and to meet people who can help them solve a problem (whether that's a business problem or just to help them network their way into new jobs). I hope that in the next 10 years, we'll stop creating event technology solutions for things that are better and more fun with low-tech, and we will instead leverage technology to make participation more seamless (such as data capture and staying in touch after the event). I think we will see more "events within an event" to create smaller, more manageable communities that will foster more human connections than massive 70,000-person events do. While I certainly don't see a technology backlash of any kind (you'll never take my smartphone from me!), I do see people genuinely seeking more human connection. If we can authentically foster that at our meetings and events, the world will be a better place.
— Liz Lathan, co-founder, Haute Rock Creative, producer of spontaneous think tanks that crowdsource content on-site, and banisher of xylophone tones used to herd people into rows of chairs
The Biggest Tent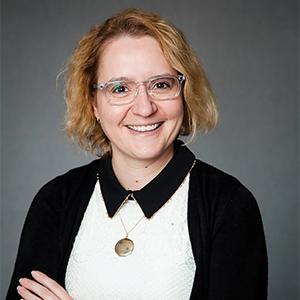 I hope a lot of the things we discuss today as best practices around inclusion will become a matter of course over the next decade. That will require looking at diversity as a multifaceted criterion, including physical ability, health concerns, traditional demographics (gender, age, ethnic background and religion), plus things such as familiarity with technology, career stage, and status as introvert or extrovert. A lot of the solution is straightforward and common sense-based on thoughtfulness. It starts with awareness, understanding delegates, looking around and making note of groups that are not being served with the current agenda. One way to open our collective eyes is to have people with diverse backgrounds on our steering committees and our stages. We still have too many "manels" and not enough panels that reflect the makeup of the audience.
— Lynn Minnaert, academic chair and clinical associate professor at Jonathan M. Tisch Center of Hospitality at New York University, which is currently taking applications for the first class that will earn a Master of Science in event management at the school of professional studies.
Casually Collaborative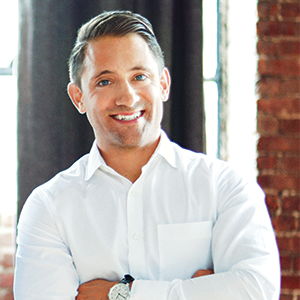 Technology platforms that foster collaboration and erase global boundaries will become the norm, with the workforce less tied to physical locations for the accomplishment of day-to-day tasks. While the benefits and efficiencies created by high-tech advancements will be indisputable, leadership will need to ensure that they are not at the compromise of a company's culture. That is why it will be essential for companies to bring their otherwise-remote teams together in unique environments that promote off-line relationships and reinforce a connection to the organization.
Meeting spaces of the future will not be centered around the traditional boardroom table; and while screens and tech will be present, they, too, will not be the focal point. Successful spaces will be welcoming and inviting, casual and collaborative. Hotels that provide an array of in-house hospitality experiences will thrive.
— Michael Buono, CEO for Mulberry Development, which worked on the interiors of NoMad and Ace hotels.
VR for All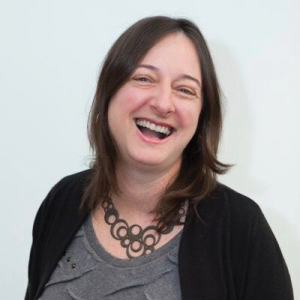 We see the future to be a total virtual world. Imagine a few of these scenarios. Create your event and build it as VR in real-time as your client visualizes everything in front of them. Or, a client cannot attend in person, but with the help of VR goggles can be part of the immersive live experience. All your communications can be run inside the VR world—walk through updates, saving hours of travel time. Plus, you can arrange for multiple languages simultaneously during an event.
Virtual Reality will change the world as we know it and give us access to places in minutes, allowing us to make decisions and choices in seconds! Our world is growing so quickly that we need technology to assist us. Billions of dollars are being invested into this technology. We also foresee VR goggles getting much smaller, cooler, trendier and affordable. While the ability to walk and run in VR is already happening, it will be improved over the years. Our prediction for the next 10 years is that every person that owns a smartphone will own a VR as well as the equipment that goes with it!
— Sandy Hammer, co-founder, AllSeated
Personalized Wow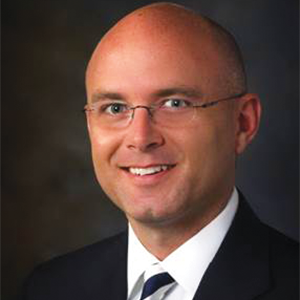 Planners need to learn how to "show me you know me." If someone has been to an event 15 times, the event organizer needs to serve up what that person has enjoyed, based on sessions they have attended, people they have interacted with and surveys they have filled out. In other words, make that person feel as if everyone knows their name and says a warm, personalized hello when they enter. That makes attendees feel good. I also thought meeting procurement would go online just as individual hotel booking did long ago, but it hasn't gotten the traction. Planners still rely on relationships and negotiations because there are a lot of moving parts. That means the jobs of planner and sales manager may be safe. They won't be replaced by computers anytime soon. In fact, great sales people may be even more valuable. In a good economy, it is easy to be mediocre, but when the economy turns, those with the people skills and negotiating skills will be the ones to survive.
— Jamie Murdock, vice president of sales for Experient, who in his spare time leads hackathons, applying the innovation principles of group coding sprints to solving nontechnology problems
Naturally Healthy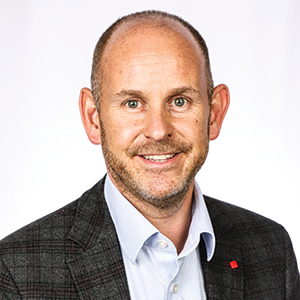 I envision a world where we really bring the outdoors into meetings, not just a room with a window to the outside, but the feel of the outside, the smell and health and wellness benefits that come with being linked to nature. This means doing more than bringing in a wall of plants—or a divider with green plastic that looks like plants. It means making the natural world part of the environment. When we do that, we will reap the rewards of a happier, more contented and open audience.
— Mark Cooper, CEO for IACC, which publishes Meeting Room of the Future report
Quick-Change Artists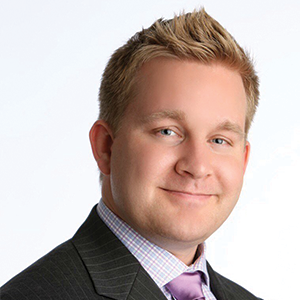 In 10 years, we will see meetings shifting in real time, based on attendee feedback. Facial recognition technology used during a general session can tell if attendees are engaged, falling asleep or laughing, and planners can adjust accordingly—on the spot. Five years ago, the innovation was mobile apps and polling. That intelligence was often applied to the design of the next year's event, which meant we were always a year behind—and that could be too late. The next evolution of collecting feedback will be adaptation of actual content and how it is delivered now. The result will be meetings people want to attend.
— Beau Ballin, senior director and business development with Carlson Wagonlit Travel Meetings and Events, which produces and annual Meetings and Events Future Trends report
Traditionally Human-centric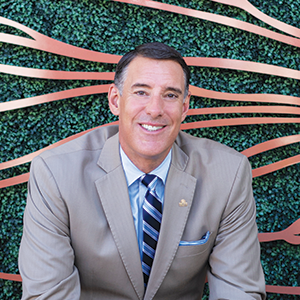 I actually don't think meetings will be that much different 10 years from now, since meeting face to face today isn't that much different than meeting 10 years ago or thousands of years ago when the Romans gathered in the Forum. Yes, things change around the edges. We have new technology, and we have bigger spaces that are more divisible, but the focus is still people. This is good news because that means that meetings don't need a redesign-they just need support and incremental improvement.
— Mike Massari, chief sales officer for Caesars Entertainment
Faster Unlearning
The future is not a fixed point; it is ours to create. We can massage the future to get where we want to go so we are not a victim, but we have to change the structures so we don't fall back on what was done before. The traditional meeting format is actually based on the industrial school system of classes and breaks that has been proved not to work. We have to learn how to upskill, rightskill, unlearn what doesn't work, and create new neural pathways to solve problems. I believe we will have even more experiential design and less content with more time to process the information. This will allow people to be more transformational, rather than transactional, which allows us to create new mental models, attitudes and skills.
— Jeff Hurt, executive vice president of education and engagement at Velvet Chainsaw, who works with clients doing future scenario planning