The destination world gave an emotional goodbye to outgoing chair Bob Lander, who performed his last official duties at Destination Management Association International (DMAI) before bidding adieu to the industry. He left on a note of utmost confidence in the association's new president and CEO, Don Welsh. The former CEO of Choose Chicago has a wealth of new ideas for the 4,200 destination professionals.
A fresh start was both a literal and symbolic theme of this year's DMAI conference, held at Minneapolis Convention Center, and with it comes new innovations, new trends and new obstacles for DMO staff and DMAI members to navigate.
The DMAI model itself is changing to better assist its members by building a greater support system and enhancing education opportunities. The presentations at this year's conference were an accurate reflection of that change, covering topics that addressed hot button issues for every region, budget and size.
Influence, Ignite, Inspire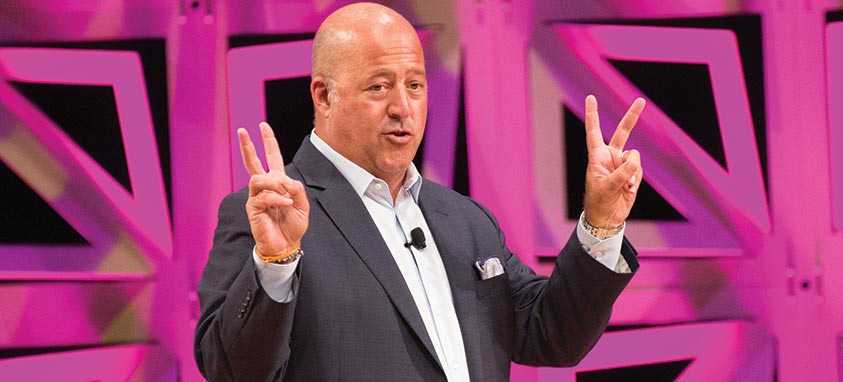 If last year's buzz word was "disruptor," this year's is "influencer." Central topics during the conference included the importance of creating content that grasps the attention of tourists and meeting groups by finding liaisons with passion for travel and the ability to "speak to the people" in a way that engages them. This was a recurring success story for drastically different destinations, from Las Vegas to Missoula, Montana.
Digging further into engagement, several education sessions urged DMOs to think outside the box when it comes to stretching budgets and creating social media campaigns to reach the next generation of business travelers and meeting groups. The bar has been set high for destinations turning to video for marketing by those ahead of the curve, and while video is hardly new, it's still in its infancy when it comes to destination advertising.
A Happy Marriage?
Applause erupted when Airbnb head of global hospitality and strategy Chip Conley announced that not only does the company want to pay hotel tax; it also wants to share the data it collected about neighborhood behaviors.
Conley reasoned that the future of large meetings would include Airbnb to help with overflow after hotels are booked up. He also said that the room-sharing company's guest rentals are still bringing tourists into town who are spending money on retail, dining, events and more—people who likely wouldn't have traveled to the destination if not for accommodations at prices hotels simply can't match.
Elephants in the Room
While plenty of destination representatives prefer to bury taboo topics, subjects that make headlines and are often brought up by meeting groups and tourists must become part of the conversation. While none of the industry's biggest issues have simple solutions, all have been remedied by education.
Coming off of the recent tragedies in Paris, Orlando and Nice, France, terror attacks and the effects they have on tourism was one of several global trends addressed by CVB executives at DMAI. The largest negative effect to travel isn't a resistance from tourists, however; it's the knee-jerk reaction by politicians wanting to act quickly. The morning after the attacks in Paris, for example, elected officials discussed halting the Visa Waiver Program altogether—a move that would affect 38 nations and millions of tourists.
Malcolm Smith, senior vice president of business development and general manager of U.S. Travel Association's IPW trade show, advised that working with those officials to prevent overreaction is key.
Politics has never been a touchier issue than it is in 2016. But Christopher Thompson, president and CEO of Brand USA, said it best: When asked by international colleagues about the U.S. presidential election, he responds with the facts. The United States will elect a president every four years; we'll elect members of congress every two years, and the tourism industry will proceed as it always has. Having a strong affiliation or public opinion are losing battles.
Whether it's the Zika virus or another frightening illness plaguing a region, there is always one thing in common, as Justin Barnette, marketing and communications manager of South African Tourism USA, explained—and that's misinformation. In Barnette's case, the scare was the Ebola outbreak, and despite his destination's expansive distance from the scare (which was located in West Africa), he was tasked with building a campaign that educated tourists and brought them back to South Africa.
A New Minneapolis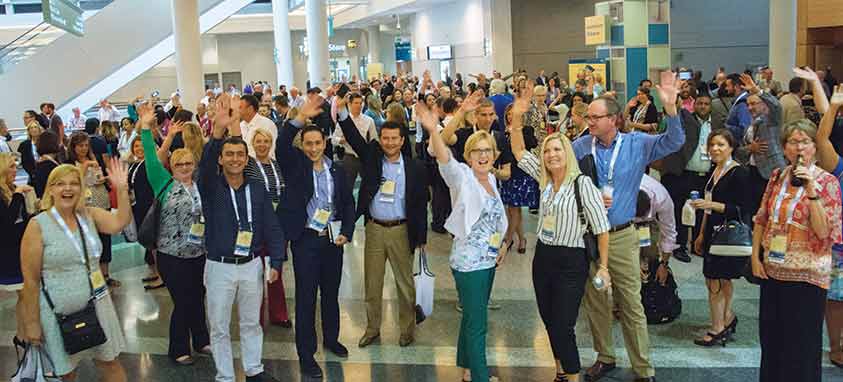 There was no better destination to continue the theme of new than Minneapolis. A large majority of downtown is populated by cranes, caution tape and detour signs as the Nicollet Mall, an outdoor pedestrian walkway full of business and retail that stretches 10 city blocks, gets a full overhaul. The finished product, which will debut in 2018, will feature lots of green space and an even more walkable downtown.
The shiny-new US Bank Stadium was the star of the show on the opening night of the conference, hosting attendees for a reception just a day before soccer teams christened the field. The home of the NFL Minnesota Vikings is a translucent-roof-enclosed, 73,000-seat stadium in the shape of a Viking ship.
Hotels have also caught the renovation bug. Many of the downtown hotels have either just completed or just begun refreshes, and as many as 15 more hotels are slated to open in the near future.
It is indeed a new day for DMOs and planners, and it means embracing the sharing economy, staying educated and most importantly, spreading that education around to industry peers.