Sometimes event professionals have to create their own path to a better future. Smart Meetings asked a quartet of brave souls who found the right combination of vision, willpower and frustration required to set out on their own to chime in about the definition of leadership in today's events world.
Renee Radabaugh
President, CEO and founder, Paragon Events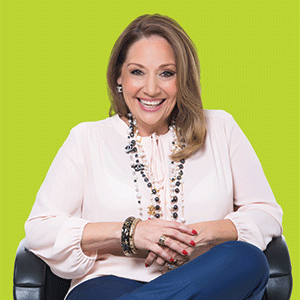 About: A 28-year-old, full-service meetings, management and marketing company with more than 30 employees based in Delray Beach, Florida, with six offices across the country.
Origin Story: I was a single mother in the hotel business, working long hours. One day, after another 85-hour work week when I was on my way to meeting, my then-two-year-old daughter stood at the front door and said, "take those fancy clothes off and stay home with me." I decided if I am going to work this hard, I am going to do it for myself. The love of my child was my motivation. It started as a flower shop and a party company and the corporate event business grew from there.
Advice you wish you had known: When we started, the cutting edge piece of business equipment was a fax machine. Computers were so expensive that we shared one in the office. One thing to know is that 8 out of every 10 people who start a business fail in the first 18 months. Have more money than you think you need and recognize that if it was easy, everyone would do it. Don't believe everything you hear. Most people starting a business in this industry really don't realize how hard it's going to be and that it's not as glamorous and flashy as you think it is.
The difference between a boss and a leader: A boss dictates and a leader guides, if you don't look at yourself as a leader to be creative and the opportunity to be creative, you don't build a good team. Bosses give orders, leaders ask questions; if I wanted robots I'd be a boss. I'd rather lead a group of people to be fearless within the parameters that we set, to be creative while being smart, and be able to look at what I'm providing as good operating tools and allow them to expand their capabilities and be comfortable in making mistakes, but keep in mind there's a reason that while I might not always be right, there's a good possibility that I might be.
Kelsey Dixon
Co-founder, Davies and Dixon
About: A digital communications and marketing agency primarily servicing organizations in the events, hospitality and tourism industry.
Origin story: Honestly, I didn't know I wanted to start my own business. I never thought it was in the cards for me, let alone believed that I was capable of it. My partner, Makenzie Davies, approached me with the idea of starting our firm. In a matter of months, I quit my perfectly wonderful job, sold my things and moved across the country (Pennsylvania to Seattle) to chase a newly realized dream!
Advice you wish you had known: A dear mentor told me to imagine how much I would work as an entrepreneur—and then triple that. What I didn't realize is how much it would affect me personally. There's no one telling you how to do it and it's easy to second guess yourself on everything. This also makes it extremely exciting because you get to build whatever you want. Sometimes, what's scarier than failing is the possibility of succeeding.
The difference between a boss and a leader: We have built a team that doesn't need hard "rules" because there is a level of respect and obligation to one another and our clients that we show up for everyday. A leader shapes that.
Kristjan Gavin
Founder, IGC Experience Consulting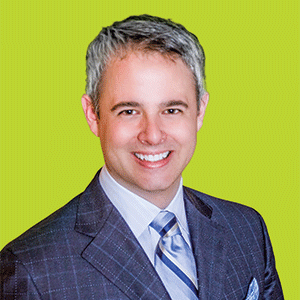 About: Formerly known as In Good Company, it is a professional convention and event resource, specializing in strategy, planning implementation, budgeting and management.
Origin story: When you go to work every day and you hate it because you know you can do better, it is time to go into business for yourself. When I realized I could subcontract out to a trusted group of skilled people I have known for 20 years rather than hiring employees, that was an hallelujah moment.
Advice you wish you had known: I wish I had known how quickly it would ramp up and how quickly it can be taken away by larger companies targeting clients when purchasing departments value the dollar more than the relationship. Also, it is important to be friends with purchasing departments.
The difference between a boss and a leader: Leadership means taking ultimate responsibility and giving people enough rope to hang themselves so they can learn from their mistakes and move forward. You also need to make it possible for people to have some fun.
Vicki Johnson
Founder, Vicki Johnson & Associates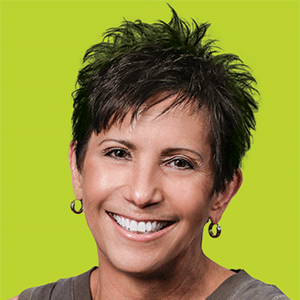 About: A full range of meeting support services to organizations during times of transition and higher staffing demands.
Origin story: I started developing the idea for my own company 14 years ago. When I realized that my employer had a very different approach to solving problems than I did, I thought it was time to find something that would fuel my drive for the remainder of my career and took the leap.
Advice you wish you had known: The one piece of advice that no one really shared with me is that you are not expected to be an expert in all things. I built my Kitchen Cabinet, a group of friends and colleagues from both inside the industry and outside I trust implicitly. They have my back 100% of the time.
The difference between a boss and a leader: Listening… it all comes down to being open to hearing various ideas and then surrounding yourself with a team that thrives in offering ideas and solutions.