It helps to build relationships that drive revenue and results
Colette Carlson, CSP, and Bob Eubanks will be speaking at Smart Meeting Northwest at Grand Hyatt Seattle on March 22. Carlson's topic is "Many Communicate, Few Connect." Eubanks goes "Backstage with the Beatles."
---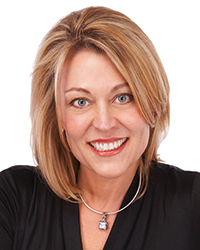 The most successful individuals in the meetings, hospitality and travel industry share a common denominator: the ability to communicate and connect.
The world is competitive and filled with numerous communication channels and daily digital distractions. Getting your message heard has never been more challenging. Clear, concise communication is no longer enough to get results. Connection must be part of the equation.
That means your soft skills have become your greatest competitive advantage. People still buy from and want to work with and for people they know, like and trust. That's what connection is. It's personal. It's emotional. If you can't connect, you're not going to be remembered, you're not going to have an impact, and you won't be able to influence anyone. We must connect on a deeper level to build those crucial relationships that drive revenue and results.
Here are five strategies to up your connection quotient.
1. Awaken Your Awareness. Do you really know how you come across to others, especially under pressure? You may have gained awareness of your personality or communication style through a Meyers-Briggs Indicator, DISC profile or a first marriage, but everyone has blind spots. Ask individuals who you respect for the unvarnished truth. Rather than reject or deflect their feedback, reflect. After all, you can't change what you won't acknowledge.
2. Lead With Warmth. Research suggests influencing another requires that you lead with warmth to first establish trust. Yet many individuals lead with their competence and showcase their smarts when first meeting others. Being smart, talented and educated is desirable, but people need to see the person behind the title to connect.
3. Speak Your Truth. Are your thoughts, words and actions in alignment? If not, your lack of authenticity reeks and your credibility tanks. Speaking your truth requires that you address issues respectfully as they arise, rather than avoiding uncomfortable conversations. Relationships deepen as others trust your word and feel safe engaging in sincere and clear conversations.
4. Listen to Learn. Savvy sales people know telling isn't selling, nor is it a way to build a connection. Effective sales people draw out other's opinions with phrases such as, "Tell me more." They let go of being right, and get it right with empathetic ears.
5. Be a Human Highlighter. Connection begins when the other person feels valued through sincere appreciation. Eliminate generic praise and look for ways to highlight others' skills and character.
At the heart of every meeting, every interaction between a leader and a team member, and every conversation with a customer is a connection. Make yours count.
---
TV Legend Eubanks to Speak at Smart Meeting Northwest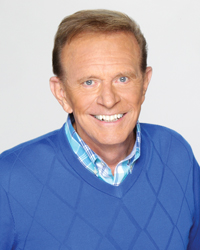 He's never been called the fifth Beatle, but Bob Eubanks has rubbed elbows enough with John, Paul, George and Ringo to have plenty of stories to tell.
Now he tells them to corporate groups and other gatherings.
Eubanks is best known as a game show host for The Newlywed Game and Card Sharks. But he has steered his career through a series of twists and turns that range from TV producer to motivational speaker.
Eubanks began his career in radio at KRLA in Los Angeles, his first step on the not-so-long and winding road to the Beatles.
"I started out as a disc jockey and I wasn't a very good one," Eubanks says. "I had to do more. I had to learn to reinvent."
Reinvention No. 1: concert producer. Eubanks and a business partner borrowed $25,000 against a house they owned as an investment to land their first piece of business: producing the Beatles concert in 1964 at the Hollywood Bowl. It almost didn't happen—but that's a story best told by Eubanks in one of his "Backstage with the Beatles" talks.
Eubanks promoted the Beatles' return to the Hollywood Bowl in 1965, and then again in 1966 when the band played its last Los Angeles concert, at Dodger Stadium. By then, the Beatles were road weary, and tensions sometimes ran high.
"I got nose-to-nose with John in the Dodgers dugout," Eubanks recalls. "They wanted to get out of there and party. It got a little testy."
The Beatles' next tour stop, Candlestick Park in San Francisco, would be their last.
Eubanks has again taken to reinvention in presenting the Beatles in a new way.
Audiences welcome it. "The Beatles are a phenomenon," Eubanks says. "They are time-tested."
Eubanks reflects on one reason the Beatles gained and retained such popularity: Every fan had a favorite Beatle.
"You either liked Elvis or you didn't," Eubanks says. "If you didn't like one of the Beatles, you had another to choose from."
Eubanks' favorite? "I would choose Paul," he says, "because he was the easiest to get along with."
-Steve Symanovich