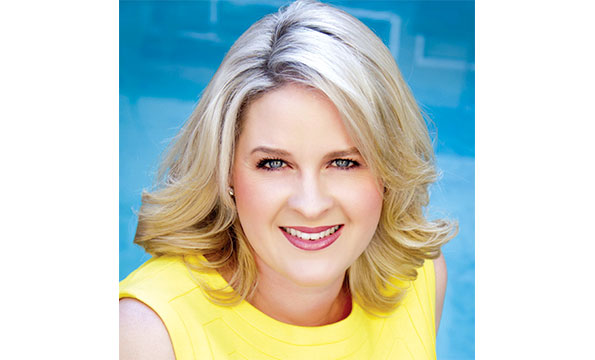 When Kirsty Spraggon hits a stage to deliver a rousing talk about "opening more relationships to close more sales," she fully expects to make a friend or two before she is done. With 21 years experience in every facet of the sales industry, she is generally right.
Industry research indicates there is usually a nine-to-18 month incubation period from the first point of contact until a new client actually purchases a product or service.
"That's when it comes down to focused socializing, as I like to call it. I don't like the term 'networking,'" Spraggon says. "There are some interactions that can even be longer. I genuinely take an interest in people. I like to go where the energy is and connect with people I see month after month and build on that. Meeting planners are like that—very friendly, outgoing people. When you become friends, you care about what they need and support them."
Spraggon, known for her energetic approach, says one of her goals is to not become old hat. She says every year her content has gotten deeper and has changed.
"I went to a high-profile event a little while ago; there were huge stars and the money was well spent, but the next day everybody said that they could not remember one core thought from the whole day," she says. "To me, that is sad. I am constantly working and developing my skills on a platform and anchoring them in a way I hope people will remember."
Spraggon, 39, is constantly on the go and brings that energy to her audiences. An international speaker, author and entrepreneur, she has crammed an incredible amount into her life, yet sees room for growth all the time.
"I've been to over 100 conferences in my lifetime, and the thing that stands out is always the speakers. I want to be motivated," she says.
Spraggon recently spoke with a group in Australia. After the speech, while she was signing copies of her latest book, Work as if You Own It, she saw some tears among her listeners and realized she had changed some lives. Spraggon says that would not have happened seven years ago.
"I am willing to open up more, be more vulnerable on stage," she says. "Things develop if you are willing to grow and learn. Relationships matter. I hope to bring that to my Smart Meetings audience."
Spraggon, who was born in Australia but now lives in Los Angeles and delivers her message all over the world, will speak at Smart Meeting Seattle on April 9 at Motif Seattle. For more, see smartmeetings.com.