Closing Door to Cuba?
After President Barack Obama softened restrictions on traveling to Cuba and some airlines began offering direct flights to the island nation from the United States, interest in incentive and meeting travel to the formerly isolated country quickly escalated and investment in hospitality infrastructure increased.
Recent news that President Donald Trump plans to reinstate at least some of the restrictions could impact the growing popularity of the destination.
"New regulations will make going to the island more expensive and more cumbersome…[I] predict a decline in U.S. tourism."
—Philip Peters, president of Cuba Research Center
"Our travel agent experts are continuing to assist clients who have a desire to visit Cuba this year by observing the existing law."
—Ninan Chacko, CEO of Travel Leaders Group
Tourism Budget Cuts Could Hurt Economy
Federal and state threats to cut tourism budgets could be penny wise and pound foolish. On a national level, President Donald Trump proposed eliminating the Brand USA tourism marketing agency. The reaction came quickly:
"With all that's going on in the world, unilaterally disarming the marketing of the U.S. as a travel destination would be to surrender market share at the worst possible time. Brand USA isn't funded with a dime of taxpayer money, reduced the deficit by $50 million, and by the Office of Management and Budget's own accounting, eliminating it would put the federal budget further in the red."
—Roger Dow, president and CEO of U.S. Travel Association.
"America cannot afford to lose our rightful share of that market and the jobs it supports to competitors."
—Jim Murren chairman and CEO of MGM Resorts International
On the East Coast, the Florida legislature's budget slashed the CVB's funding by 67 percent. It also called for more oversight over contracts in the most-visited state in the country. Gov. Rick Scott vetoed the action and asked the legislature to maintain the $76 million spending level.
"Restoring Visit Florida's funding to $76 million and removing restrictions that hindered operations will not only keep tourists and revenue flowing into Florida: It will preserve the jobs of the 1.4 million Floridians who count on tourism for their paychecks."
—Gil Langley, chairman of Florida Association of Destination Marketing Organizations, and CEO of Amelia Island Convention & Visitors Bureau
TSA Policy Changes Hit Travelers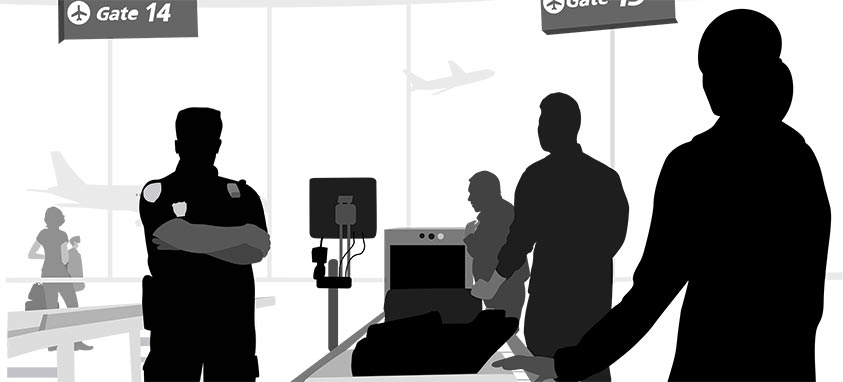 Changes in policy surrounding travel directly impact the meetings industry. With news stories breaking almost every day about possible new items that could be banned from carry-on luggage—liquids, laptops and even apples—planners are considering what this means for them and their attendees.
"We believe there are alternative ways to address the situation."
—Nick Careen, senior vice president of airport, passenger, cargo and security for International Air Transport Association
"It will definitely affect our business because no one will want to travel to the U.S. without their laptop or electronics. That is a way of living, so it will affect us tremendously."
—Joanna Gomez, group sales manager for Wyndham Grand Resort Bonnet Creek
---
How is the news affecting you and your events? Email us at editor@smartmeetings.com