Pent up demand and a thirst for luxury are factors in current booking frenzy
 "Budgets are going up. Such a win-win."
"We saw things really rebounding last year."
"Everyone is looking for luxury accommodations in incentives."
"Cruise incentives are returning in a big way."
Experts on a September 6, 2022 Incentive Research Foundation webinar on their recent Destination Preferences Survey were universally positive and all pointed in the same direction. Incentive meetings are back in a big way. Luxury accommodations are the first accommodation of choice. Pent-up demand is surging. Cruise incentives are back and domestic, U.S. and border destinations like Mexico, Canada and the Caribbean are booming.
Demand Is the Driver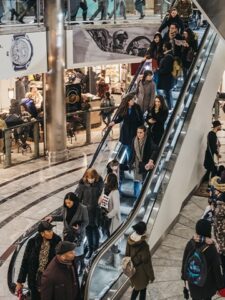 "Everyone is looking for it [luxury]," said Anne Gorman, vice president of sales and marketing for streamlinevents. "A great incentive gives groups something they couldn't or wouldn't be able to do on their own." Gorman went on to say that surveyed participants are asking for incentives to give them "things we see on a regular vacation," like spa experiences, lots of leisure time and great meals.
"It's great to see the rebound of cruises," said Rudy Garza, vice president of operations with Brightspot Incentives and Events. Garza pointed out that the survey showed a continued trend to European cruising along with a 50% rebound for Caribbean cruise incentives.
A huge surge in demand for Hawaii had Stephanie Harris, IRF president, advising planners even thinking of Hawaii to "book fast" or face risking not being able to book at all.
In a one-on-one conversation with Smart Meetings, Harris says, "The incentive travel business continues to increase in activity after a significant slowdown with 63% of the industry anticipating significant growth. Nearly two-thirds of the industry indicate incentive travel is trending up for 2022 and beyond, with 13% saying incentive travel will increase by 50% over the next 18 months."
"The optimism is merited on the sheer volume of activity we are seeing," she says. "Motivating and retaining employees is more important than it's ever been given where we are right now."
Harris' only reportable downside. "The cost analytic. The price of everything is going up right now: airfares, room rates and food and beverage."
Harris' advice to planners is to "get creative" if you don't get your first destination of choice. And to understand that for participants, quality time spent relaxing and generating wellness may be more important than the destination itself.
"Motivating and retaining employees is more important than it's ever been given where we are right now."
—  Stephanie Harris, president, Incentive Research Foundation
"We are seeing more emphasis on holistic wellness…being thoughtful about time and space in the agenda, not over programming award winners but allowing downtime and a more thoughtful, relaxed design of the program—how can we focus on the total wellness of the attendee."
First Come, First Served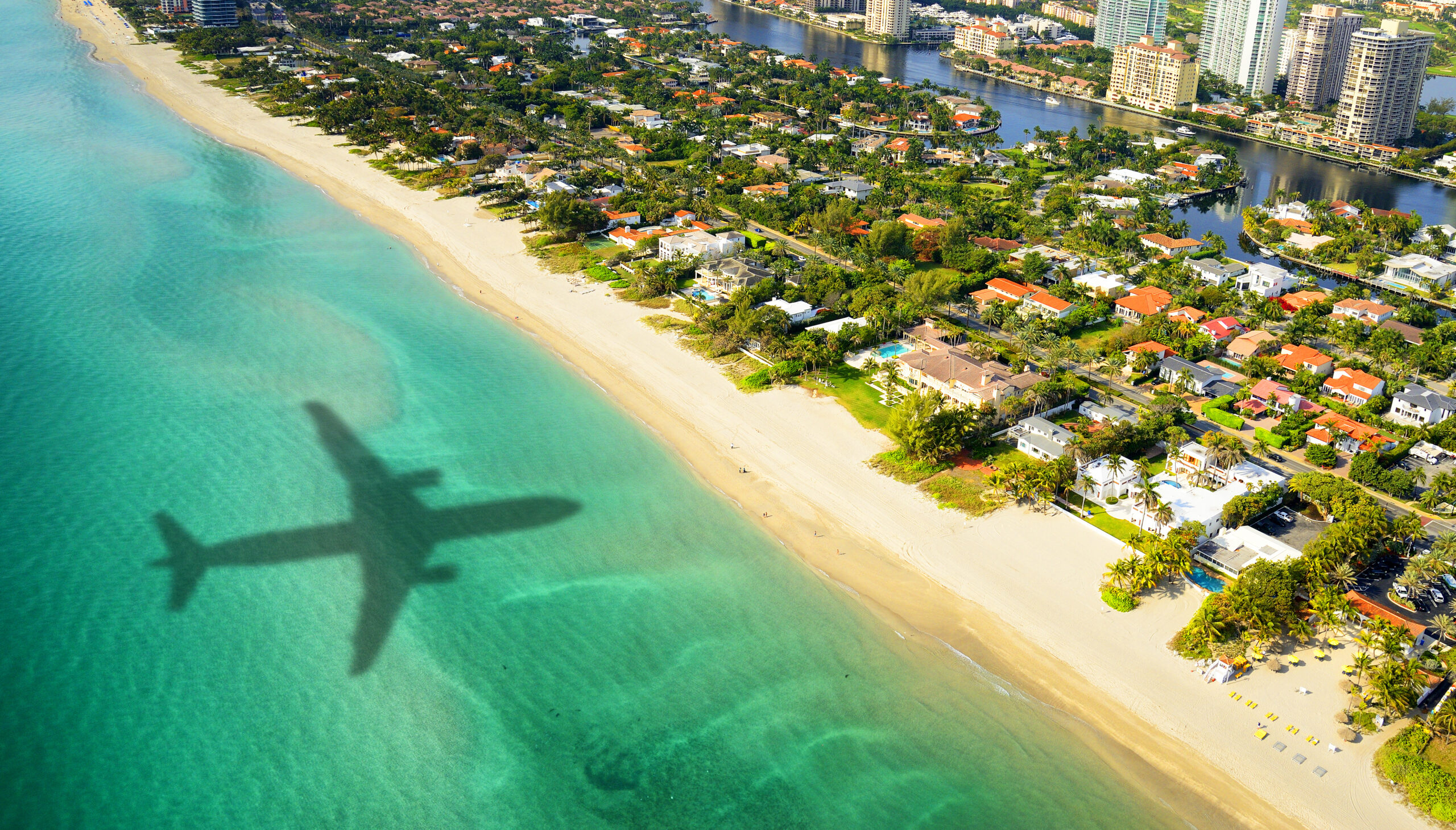 Mike Schugt, president of Teneo Hospitality Group, says capacity is going to keep being a hot-button issue.
"What we're seeing is that in Florida, Arizona, Southern California, parts of the Carolinas and going up the west coast there is a real capacity issue in the first four months of 2023.
"Incentive are booking shorter term, there's no doubt about that," he says. "At the same time there are companies that usually book in the first four months of the year for incentive events. That's what it was like pre-Covid. The problem is now that they are finding lack of availability. They are now stretching events into May and June and also going to second-tier destinations to make their incentive meetings work."
Like Harris, Schugt sees flexibility as key for planners.
"People are looking at things a little more outside the box because of availability," he says. "Clients are looking to find a different level of value by going into some different destinations and places they wouldn't normally book."
For instance, booking an event in Boston or Maine in June or July rather than the Caribbean in first quarter months. Schugt mentions great hospitality-driven cities like Charleston and states like Rhode Island as offering incentive planners options beyond Cancun, Hawaii and the Caribbean.
"You'll get an experience every bit as equally awesome by trying a different type of hotel or moving your dates or locale and trying something new so you can get better value," he says. "We are doing a lot of coaching with incentive planners, using a collaborative approach to help them be flexible with dates and other options."
Bermuda and Beyond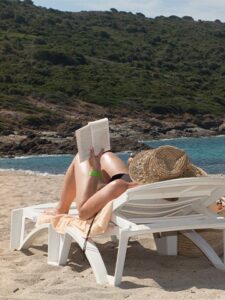 Eric Gavin, chief commercial officer with Benchmark|Pyramid Luxury and Lifestyle, spoke to us from a site visit to one of the group's newest portfolio members, Cambridge Beaches resort, a 100-year old colonial cottage-style resort of 83 rooms. "Perfect for incentives," says Gavin.
"Bermuda is a great option for incentives from the U.S. It's just a 90-minute flight from Boston," he says. "Incentives really kept going in Bermuda as a lot of financial institutions have headquarters here."
Gavin says that "for our portfolio of our resorts, the driver in the incentive market, our booking pace for 2023 is up 30% over the same time [compared to what was booked] in 2019 for 2020."
"We are seeing groups coming back smaller, though," Gavin explains. "Large groups are about 40 to 50% of pre-Pandemic rates, but they are steadily increasing."
He sees a silver lining for incentive planners in a perceived pull-back of pent-up leisure demand as colder months ensue.
Like Harris and Schugt, Gavin sees availability in warmer destinations as being an issue.
"We are seeing compression in 2023 when you look at destinations like Florida, Texas and Hawaii having very little availability," he says. "Planners who have not booked 2023 yet are going to be limited," he says. "Rates are going to hold and be very strong."
Gavin agrees with Schugt that incentive planners will have to "look at alternative destinations until we get back into normal booking cycles."
For incentive planners, Gavin recommends partnering with "transparency." "That is key," he says. "We need to know what rates you can afford so we can work together to discuss what your needs are and what your budget is. If you give us rates, we'll have an easier time assessing availability."
He adds that as the industry hyperdrives itself back to normal productivity, "flexibility is going to be key."
 Incentive at Sea, Celebrity Sightings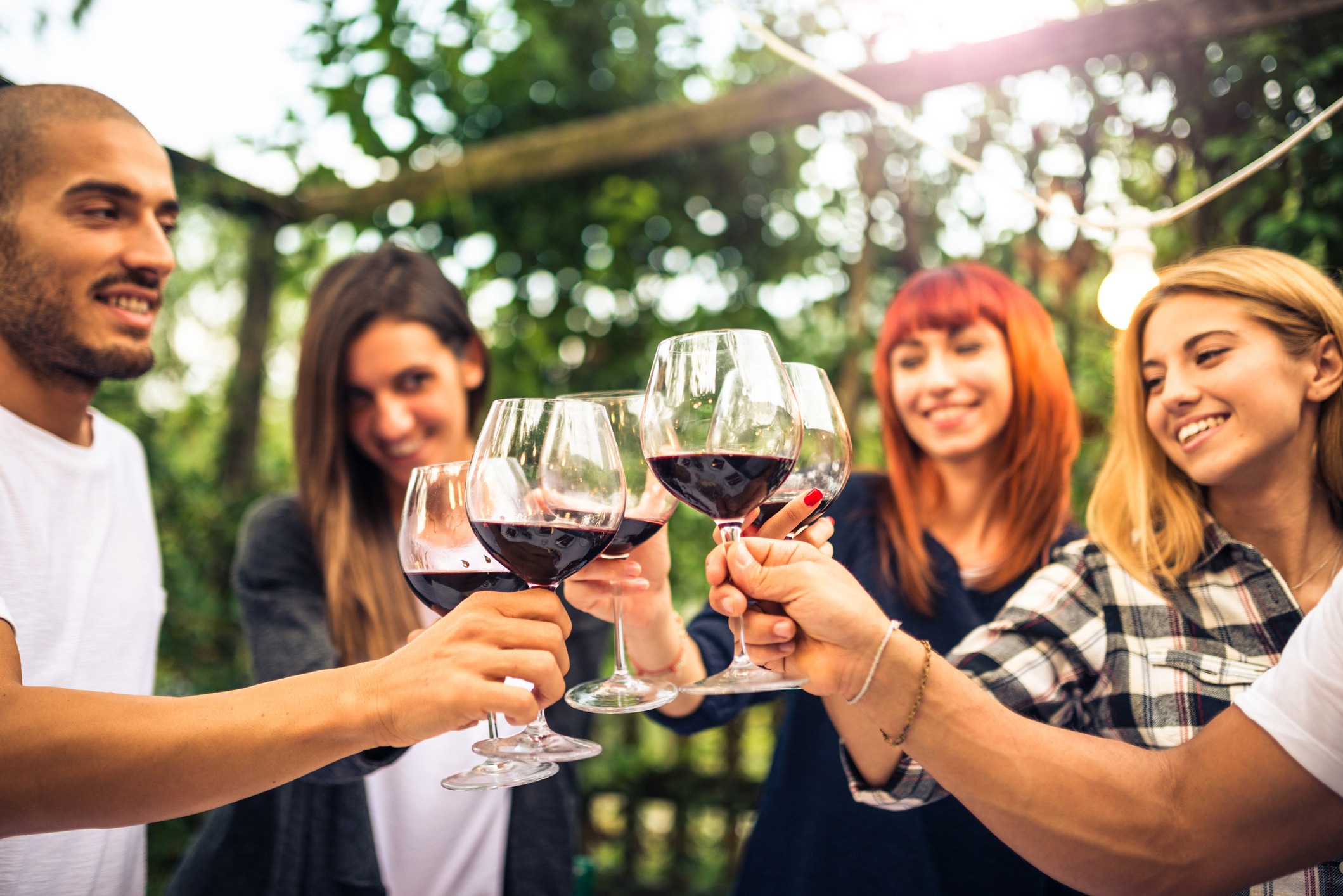 As Covid restrictions have fallen, cruising for incentive groups is booming in popularity. We spoke with Ron Gulaskey, AVP of Global Corporate, Incentive & Charter Sales at Celebrity Cruises on the dynamic.
Are there any craft/routes that are best for meeting planners to look at for booking incentives?
RG: Although the perception is most companies chose to do short 3-to-5-night cruises to reward their employees, we found most companies prefer 7-night itineraries because their incentive winners miss the same amount of work as shorter cruises but get to sail on our newest ships, which usually cater to 7-night itineraries.
The Caribbean, Alaska, Galapagos and the Mediterranean are by far the top destinations that planners book with easy non-stop flights from most major airports. Regional products, like our above-mentioned Mexican Riviera sailings, are popular for West Coast companies because of the easy access in and out of Los Angeles.
In terms of Incentives at Sea, are there any exclusive experiences that Celebrity offers?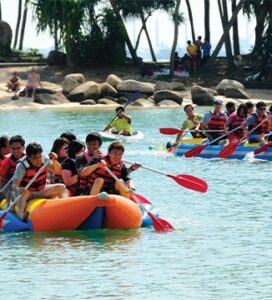 RG: We have heard from meeting planners that land-based properties are struggling to get back to pre-pandemic service and sales levels—where Celebrity has not missed a beat. We include all drinks, Wi-Fi, tips, A/V equipment, and meeting space for our corporate groups. We don't have F&B minimums or resort fees. Our hotel operations team still provide daily housekeeping, turn-down service, and we can do room drops for a surprise-and-delight.
Plus, with an average of four port stops on a 7-night cruise, we provide an unbeatable experience to land. With thousands of customizable, private shore excursions, attendees have the opportunity to explore authentic tours within the destinations that they visit.
These carefully curated tours are more than just sightseeing. We perfect them for your group—from walking food tours to wine tastings, to team building along a zip-line to wellness, it is an in-depth experience that we get to provide.
You don't have to worry on our brand about the costs adding up for bottled water, sodas, alcohol or entertaining and picking up the bar tab for each other—a massive budget saver compared to most other cruise brands and absolutely compared to hotels and resorts who also even include resort fees and F&B minimums.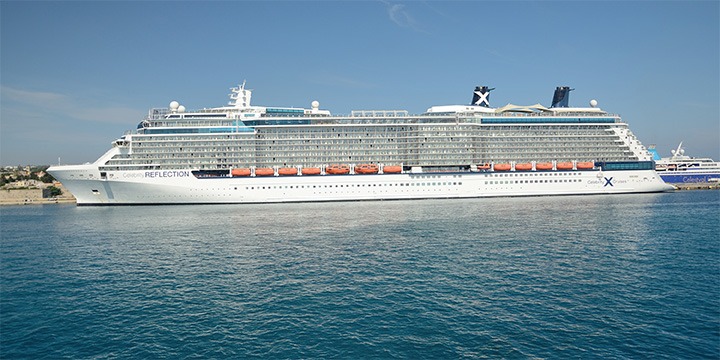 What trends (including at-sea incentives) so you see emerging in the industry?
RG: While work-from-home has become a trend, I see more importance in those teams getting together for more than just a 2-day offsite…especially with travel to/from certain locations. And I see cruising as a strong trend that is emerging in the industry. Cruising with corporate peers is the ultimate team-building experience.
When you go to these large tier-1 cities that are hosting a multitude of other conventions and meetings at the same time as you, you battle restaurant buy-outs, hotel space (Celebrity also has the best attrition policy compared to land), and even meeting space.
Plus, all those locations are separated…your attendees scatter at night. With cruising, it is the best way for the team to bond and network. As I mentioned with drinks being all-included, pre-dinner happy hours don't add up on expense reports like they would if you are on land, and because you're in the same place, no one feels left out of the group if various departments are going to different venues.
Has Covid changed the experience of having an incentive at sea?
RG: While the world continues to open, protocols vary from region to region. However, it has never been more inclusive to Starting on September 5th, we no longer required vaccination as a pre-requisite to cruising, making it easier than ever for groups to get onboard.
We, of course, continue to keep safety a top priority with rigorous testing policies that align with local governments and mandates. Onboard, our staff ensures customers enjoy constantly clean and polished spaces, whether they're enjoying resort facilities or resting in their stateroom.
Incentive Standouts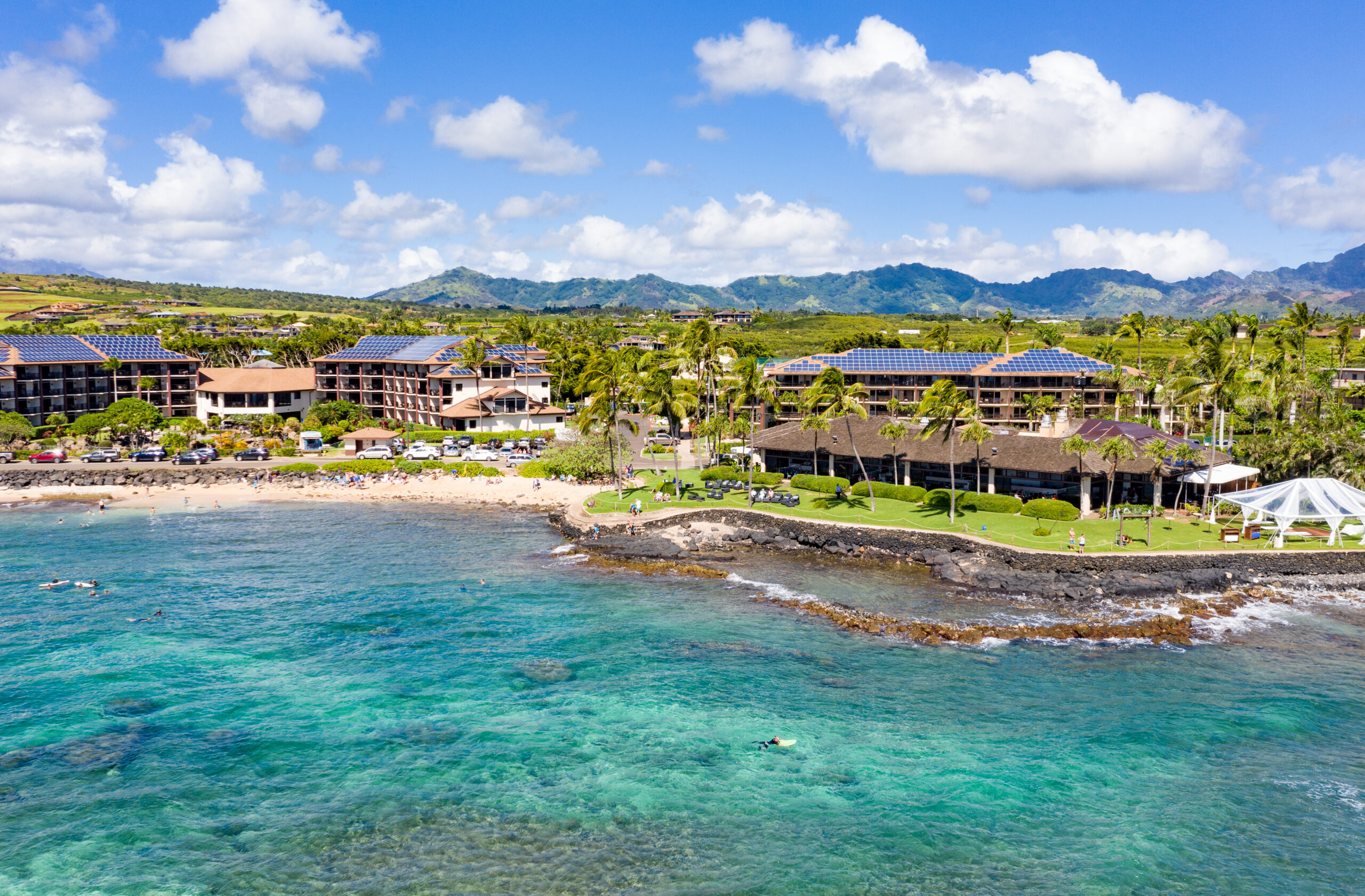 As experts point out, booking early is key to getting the incentive venue of choice. We've collected some stars to watch for with the caveat that it is a must in these days of compression and high demand to book as soon as possible.
Hawaiian Gold
Hawaii made the number one slot on Incentive Research Foundation's most-wanted destinations list. Resorts like Koloa Landing Resort at Poipu, Autograph Collection are one reason. The property is located on Kauai near world-famous beaches and next door to some of the best dining & shopping on the island.
For outdoor incentive participants, Kauai's South Shore lures with beaches, hiking, surfing, golf, tennis, horseback riding, snorkeling and scuba diving. The resort boasts the largest accommodations in Poipu from deluxe studios to multi-bedroom luxury villas. The property features three resort pools, including a 350,000-gallon main pool, a celebrity chef grill, gourmet market, full service day spa, 24-hour fitness center, putting green, volleyball court, soccer field, complimentary morning yoga on the lawn, s'mores on select nights, and high-speed Wi-Fi.
We Can't Quit Western Canada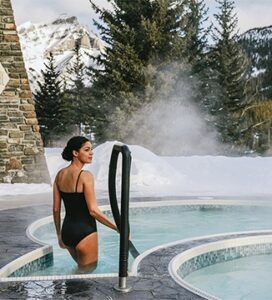 "We know organizations and teams are looking for wide open spaces; they're looking to reconnect and take part in meaningful, culturally immersive experiences through their incentive travel," says Jennifer Attersall, CIS, director of incentive travel at Destination Canada. "Canada offers the opportunity to reconnect with what's important; Incentive experiences in Canada are geared toward inspiring and revitalizing teams, reigniting their creativity and promoting collaboration to drive future business success."
Western Canada has both luxury and wide-open spaces. Fairmont Chateau Lake Louise and Fairmont Banff Springs are legacy luxury hotels that have pride of place in incentive planners' must-book wish lists. Both can be paired with a special journey on the Rocky Mountaineer train which goes from Vancouver through Kanloops to Bamff/Lake Louise and the other way around.
Domestic Bliss
IRF found a leap in bookings within the lower 48. Situated in some of upstate New York's most compelling scenery, Mohonk Mountain House was founded by the Smiley Family in 1869. The Victorian castle resort is nestled in the leafy Hudson Valley, 90 miles north of New York City. Surrounded by 40,000 acres of forest, the National Historic Landmark resort offers farm-to-table cuisine and an award-winning spa.
Florida also featured prominently on IRF's most-wanted destination list. Incentive planners can book up to 226 guest rooms and suites at The Resort at Longboat Key Club (a Rentyl Resort) which is located on 410 acres of lawns with a white sand beachfront and Old Florida boardwalks.
Incentive Research Foundation, Top 10 Incentive Destinations*
Hawaii
Caribbean (including Puerto Rico)
Western U.S.
Western Europe
Southern U.S.
Southwest U.S.
Eastern U.S.
Alaska
Mexico
Canada
*based on Incentive Travel Destination Preferences & Their Impact on Motivation survey and webinar
This article appears in the October 2022 issue. You can subscribe to the magazine here.