Smart Monday is a brilliant way to kick off annual trade show
Meeting Professionals International (MPI) is the strategic partner and major education provider for IMEX America, and it takes those responsibilities seriously.
Besides the expansive Smart Monday program, which helps kick off IMEX week with education sessions on the Monday before the trade show officially begins, MPI is the presenter of four keynote addresses during the meeting industry's largest trade show of the year.
"We are proud to be working with MPI once again this year to deliver key education on Smart Monday as well as their daily morning keynotes," says Carina Bauer, CEO of IMEX Group. "These sessions have become an integral part of the IMEX America week. MPI continues to deliver sessions that are fresh, relevant and impactful on important topics like innovation and personal development. We know that attendees are in for another great week of both business and professional development."
There will be nearly 30 education sessions during Smart Monday and more than 100 throughout the three-day IMEX America trade show. The 10 tracks that will be covered on the show-room floor are business skills, creative learning, diversity, general education, health and well-being, marketing/social media, personal development, sustainability, technology/social media, and trends and research.
Learning sessions during the trade show will range from 30-minute informal discussions, referred to as campfires, to creative exploration in the popular Play Room, where participants can experiment with tools, techniques and resources that make meetings more interactive.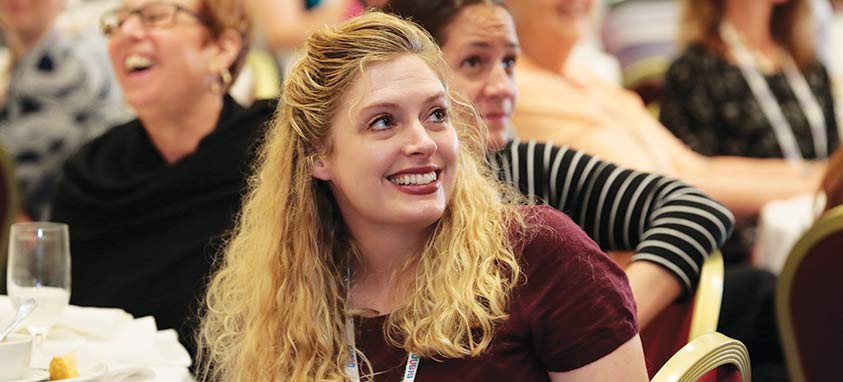 Smart Monday
Dating to the first IMEX America in 2011, Smart Monday has been a staple of the Las Vegas trade show. Following a keynote by Jonathan Bradshaw on Oct. 17, education sessions will cover topics such as crisis planning, contracts, Wi-Fi, strategic communications and the sharing economy. It's apropos Smart Monday includes a session on how to maximize networking.
Education for senior-level meeting professionals will be emphasized, including sessions on Senior Meeting Executive Group Therapy; Hotel Contracts Boot Camp for Experienced Planners; and Legal Tips and Practical Guidelines for Meeting Professionals.
"Over the past few years, MPI has consistently received high satisfaction scores of 90 percent and higher on education we deliver at our signature events and IMEX America, and our goal is to keep that momentum going," says Paul Van Deventer, president and CEO of MPI.
Professional Development
Association Focus will take place Monday, Oct. 17. Presented by American Society of Association Executives (ASAE) and International Congress and Convention Association (ICCA), this two-track education program is designed for association leaders and event managers. ASAE's John H. Graham, IV, FASAE, CAE, will chair a new track that tackles strategic issues facing association C-suite.
International Association of Exhibitions and Events (IAEE) will offer its Faculty Engagement Program Wednesday, Oct. 19, and Thursday, Oct. 20. There is a call for papers exploring innovation in the meetings, exhibitions, events and conventions industry. Top submissions will be presented during this leadership forum.
In addition to acquiring continuing education credits, attendees may earn or renew key industry certifications, including IAEE's Certified in Exhibition Management (CEM), Society for Incentive Travel Excellence's Certified Incentive Specialist (CIS) and MPI's Healthcare Meeting Compliance Certificate (HMCC).
---
IMEX America Keynote Speakers
Monday, Oct. 17, 8:30–9:30 a.m
Jonathan Bradshaw
Meetology: The Fascinating Science Behind Connecting with Others
The Meetology Lab founder leads the company's team of scientists in collecting and sharing behavioral research on how humans can connect, interact and communicate more effectively. He will discuss how people are wired to connect with each other and present insights and practical tips on how to improve performance by communicating more effectively.
Tuesday, Oct. 18, 8:30–9:30 a.m.
Jay Samit
Disrupt You! Strategies for Billion Dollar Success in This Era of Endless Innovation
The entrepreneur and digital guru helped launch eBay, LinkedIn and iTunes. He will discuss strategies that help the world's fastest-growing companies flourish and how those principles can be applied individually for ultimate success.
Wednesday, Oct. 19, 8:30−9:30 a.m.
Pablos Holman
Innovate or Die Trying: From the Mind of a World Renown Hacker
Holman is a renowned hacker, inventor, entrepreneur and technology futurist. His presentation will provide insights into how to enhance innovation and turn seemingly wild ideas into practical solutions.
Thursday, Oct. 20, 8:30–9:30 a.m.
Tami Evans
Half Full of It: Activating Optimism and Other Hard-Core Soft Skills
The author and motivational speaker boasts a variety of professional experiences, including working as a university professor, communications specialist, professional actress and fashion designer for Banana Republic. She calls attention to tools that increase engagement, develop consistent messaging and improve self-confidence required for leadership roles and productive lives.
---
For more on IMEX America 2016, click here.