The Palazzo Theatre
Luxurious, fully integrated and totally meeting friendly, Sands Expo Center, The Venetian Las Vegas and The Palazzo Las Vegas form a key event campus, serving as ground zero for IMEX America for the sixth-straight year Oct. 18−20.
Among the many amenities are a combined 7,094 guest rooms and more than 2.25 million sq. ft. of meeting and event space. It's no wonder The Venetian and The Palazzo are the official hotel room-block providers for IMEX America, which has been staged at Sands since it first arrived in Las Vegas in 2011.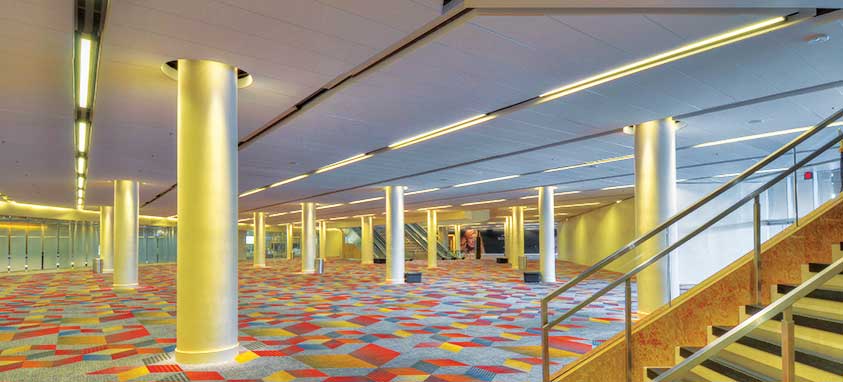 Sands Expo Center
Like a village unto itself, Sands Expo Center, The Venetian and The Palazzo allow attendees to seamlessly move from guest rooms to meeting rooms. That is, unless they pause to take photos of the Venetian gondola, grab a snack at more than 30 dining options, become sidetracked at the craps table or get lost amid 160 boutique stores at The Grand Canal Shoppes.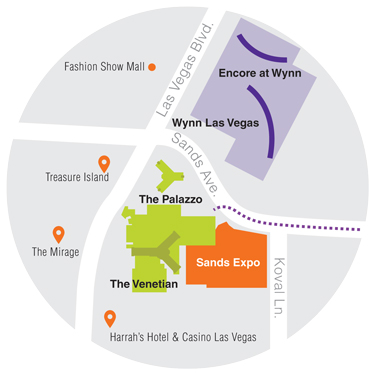 "It's 100 percent integrated and that's why this facility is so amazing," says Chandra Allison, vice president of sales for The Venetian and The Palazzo. "It's shopping; it's dining; it's the ease of getting to the meeting space and the people who make the difference."
Sands Expo Center has a luxury hotel feel despite its 1.9 million sq. ft. of exhibition and meeting space. It offers six exhibit halls, with the largest providing 380,000 sq. ft. Sands Expo also features space to seat 1,890 theater-style and host 2,700 for receptions.
The 85,000-square-foot Venetian Ballroom is one of the largest pillar-free ballrooms in the world. The Palazzo has a 75,000-square-foot ballroom. In May, Nevada Restaurant Association hosted its annual soiree at one of The Palazzo's seven pools, a testament to the variety of event space throughout the properties.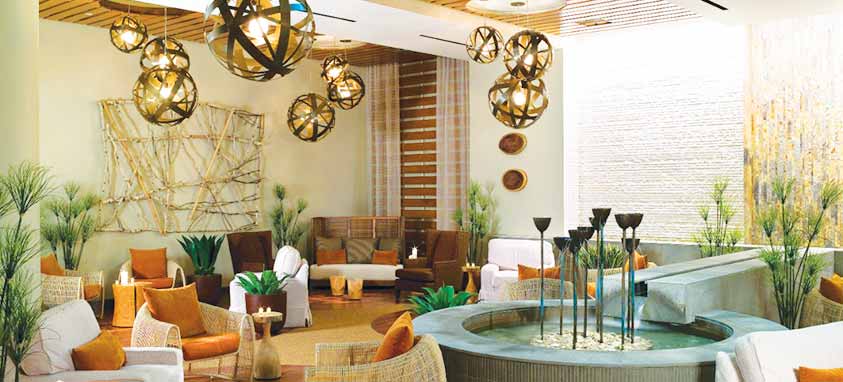 Canyon Ranch SpaClub
Capable of holding major events such as IMEX America, which is expecting around 11,000 participants this year, Sands Expo and its adjoining hotels pride themselves on flexibility that makes groups feel special, regardless of their size. In 2015, IMEX America featured 3,100 exhibitors, including 80 new booths.
"Our experience with large programs translates to our smaller and midsized meetings," says John Quach, assistant director of catering and conference management for The Venetian and The Palazzo. "It's that experience that sets us apart."
Forbes Four Star rated, The Venetian and The Palazzo provide a home-away-from-home experience for attendees, according to Allison. The Venetian completed a one-year renovation of its iconic standard guest suites in 2015. The 650-square-foot suites were named "world's largest standard guest room" by the Guinness World Records.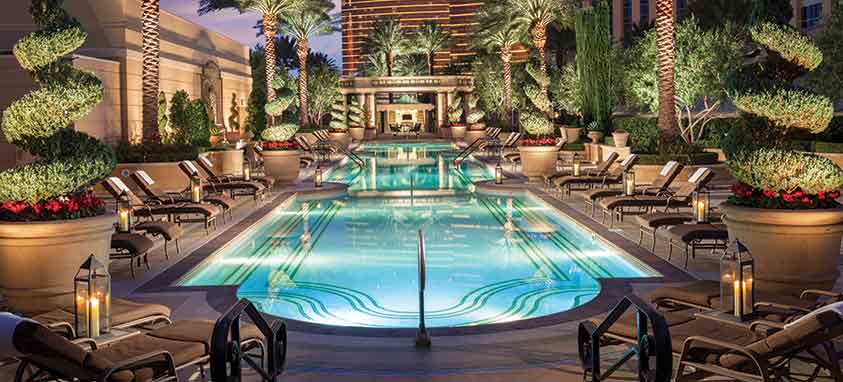 The Venetian pool
In total, there are 4,028 suites at The Venetian, including 1,013 located in the secluded Venezia hotel tower, creating a hotel within a hotel. The Palazzo has 3,066 suites. Also earning a Forbes Four Star rating is the 134,000-square-foot Canyon Ranch SpaClub, which is enjoyed by guests from both properties.
"Receiving the Forbes Four Star award is a testament to our commitment to providing our guests with an unmatched service experience," says George Markantonis, president and chief operating officer of The Venetian, The Palazzo and Sands Expo. "The luxurious surroundings and amenities of The Venetian and The Palazzo are paramount to giving our guests an exceptional place to visit, but it's the hard work from our team members that creates lasting memories to keep our guests coming back time after time."
Award-winning restaurants and four Broadway-style theaters are scattered throughout the compound, giving meetings planners a bevy of options for receptions and private functions. The celebrity chef craze is not lost on The Venetian and The Palazzo, with restaurants reflecting F&B trends by such foodie luminaries as Wolfgang Puck, Thomas Keller, Mario Batali and Daniel Boulud.
Groups are able to attend a private reception at Emeril Lagasse's Table 10 restaurant, for example, before strolling over to the 1,800-seat Venetian Theatre for a concert by a resident performer. Regarded as one of the most gorgeous venues in Las Vegas, the theater's design was inspired by Opera Garnier in Paris, and provides acoustics that bring out the best in performers.
The redesigned Palazzo Theatre, which seats 1,850, opened a new show in July that has become a must-see. Five years in the making, Baz—Star Crossed Love represents a new generation of cabaret. It's inspired by Australian filmmaker Baz Luhrmann's take on his movies, Romeo + Juliet, Moulin Rouge, The Great Gatsby and Strictly Ballroom. "Productions likes Baz appeal to audiences who are looking for something unique," Markantonis says.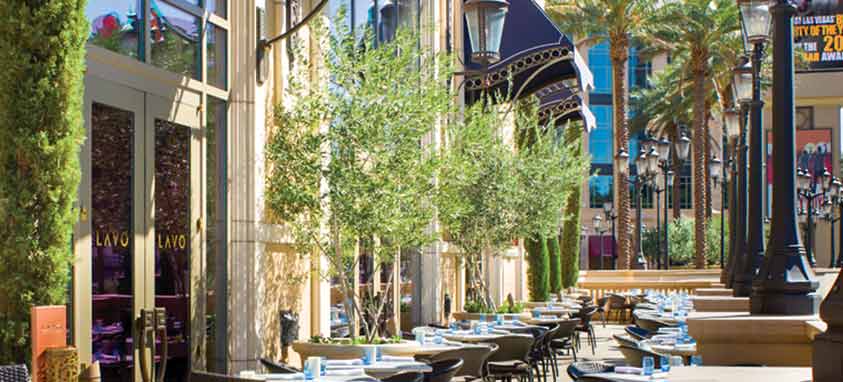 Lavo Italian Restaurant at The Venetian
Lavo Casino Club, which is located upstairs from Lavo Italian Restaurant, has room for up to 300. It offers a modern gaming experience, with blackjack tables, VIP cocktail service and Italian cuisine.
"The foundation of this building is group business," Quach says.
---
For more on IMEX America 2016, click here.