Smelter Shelter Networking Suite cultivates goodwill in diverse teams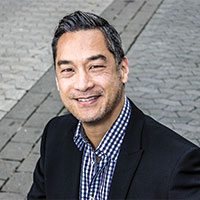 Editor's Note: For the following behind-the-scenes look at planning an annual sales conference that melded global teams, some from newly acquired companies, into a cohesive force for better sales, we are indebted to Terrence Young, trade show and event strategist at Young Event Marketing.
The Business Goal: Pyrotek, an aluminum engineering company with 60 locations in 35 countries, needed a sales conference that would bring employees together for a face-to-face meeting to empower employees scattered all over the world to work as teams on global sales accounts. It also needed to unite team members, including many who recently joined from other companies that were merged into the fast-growing design and consulting company, under one brand.
Challenges: This required engaging sales and product engineer attendees from Germany, China, France, Russia, Mexico, the United States, New Zealand and Dubai, United Arab Emirates, and helping them form deep relationships in a few days. Plus, it had to appeal to their spouses and keep the attendees on site after hours for networking, rather than going to off-site bars in small groups, thus defeating the larger team-building effort.
Event Solution: Smelter Shelter Networking Suite, a sub-event hosted as part of the Improving Performance Global Sales Conference at Biltmore Hotel, Coral Gables in Miami. The space was transformed using the company's red, black, white and silver colors with a metallic, industrial vibe. The bar featured an aluminum, textured facing and bartenders poured drinks in small aluminum service cups. Even the chocolate candies scattered in silver bowls around the space were encased in red and silver aluminum wrappers, or were red, white and black jelly beans. Red banners stretched across the ceiling were reminiscent of the company's branding. And lights were faced with gobo stencils that projected Smelter Shelter images on the fireplace mantel.
The space was featured in the daily activities in the event agenda as the ideal location for pre-dinner happy hours and after-dinner activities until 11 p.m. It was also listed in the daily one-page newsletter placed in attendee hotel rooms as part of turndown service.
Interactive Elements: To better resonate with an international audience, the team brought in pingpong and foosball tables for competitive tournaments. The space also included a hosted bar with a signature Pyrotini drink, which was, of course, red, thanks to an infusion of cranberry juice to fit the decor. For those looking for some downtime during the conference, reading areas featured industry magazines.
Result: The result was a compelling, unique space that attendees and their guests wanted to visit. People enjoyed hanging out, playing games, catching up—and in many cases—meeting and getting to know each other for the first time.
Success Measurements: Some 80 percent of attendees frequented the suite. This is a huge improvement from the two previous years of this event, where only 20 percent of attendees spent time in the lounge area, which did not include any specific activities, decorations or gaming, and was held in a smaller room.
In the post-event survey, attendees gave this a high rating and specifically mentioned it in other parts of the survey, another shift from previous years, when the networking room was not mentioned as a significant part of the attendee experience.
Lessons Learned: Thoughtful use of color and light with an eye to detail in decor, F&B and programming-appropriate activities can transform a space into a compelling place where people can make meaningful connections.