New Marriott leadership team opens up about challenges of reinstating group business
2020 was a terrible, horrible, very bad year for Marriott International. And 2021 wasn't a whole lot better. There, we said it.
Of course, it was pretty rotten for much of the hospitality industry, but the hits just kept coming for the largest hotel company in the world. First came the unprecedented, open-ended travel bans, in March 2020. Then, painful furloughs and layoffs as the downturn progressed. In February of this year, a massive blow came with the unexpected death of Arne Sorenson due to pancreatic cancer, at age 62; he was only the third CEO in the company's history and the first not a Marriott family member. Sorenson held the role of president and CEO since 2012 and oversaw major growth, including the acquisition of Starwood Hotels & Resorts in 2016.
The beginning of 2021 was a daunting time even for seasoned executives like Tony Capuano and Stephanie Linnartz, who stepped up to the No. 1 and 2 positions, respectively.
New CEO and board of directors member Capuano was previously group president of global development, design and operations services, and helped develop Marriott's Commitment to Clean initiative. He began his career with Marriott in 1995 as part of the market planning team and led the company's growth in Canada and the Western United States. Board Executive Chairman J.W. "Bill" Marriott Jr. called the Cornell School of Hotel Administration member "thoughtful" and "pragmatic" when the promotion was announced in late February.
New President Linnartz has had similar decades of tenure with the Bethesda, Maryland-based company. She started in 1997 in finance and business development, moving to senior vice president of sales and marketing planning and support in 2005. In 2013, she took on the task of global chief commercial officer. She was instrumental in the development of the Marriott Bonvoy loyalty program.
Now the two are looking forward, balancing the needs of franchise owners, associates, leisure and group meeting planners.
In August, when the new leadership duo had the chance to sit in front of 800 top association and corporate meeting professionals in a pastel-lit ballroom of socially distanced chairs at Walt Disney World Swan and Dolphin resorts, they did a surprising thing. Instead of reading an optimistic speech about how the industry was going to come back stronger than ever and urging everyone to book now before all the space is gone, the two authentically answered real questions from a moderator, the room and online viewers.
They talked candidly about the pain of losing a beloved leader, the fallout from furloughs and layoffs to the "people-first" culture and the importance and trajectory of group business to build back and move into whatever comes next.
The gathering was called The Exchange, and the theme was All for One, a sentiment repeated in the set design and the messaging. Both executives thanked the assembled meeting professionals for their support and highlighted the tools they have built to help them get back to doing what they do best.
Smart Meetings was in the audience at that milestone gathering and followed up by talking to the larger leadership team about what will be the same as we move back into the ballroom—and what will be forever changed.
Capuano didn't hold back: "It has been a tough year and a half." In April 2020, RevPar dropped 90 percent globally, almost overnight. More than 2,000 hotels were closed. No one knew how long it would last. "Together, [we] will do everything possible to lead the company forward," he pledged.
Linnartz praised those gathered for their resiliency. "You can't keep travel down," she said. Then she reported on the growth that is continuing to occur in all 30 brands, from luxury to limited service. The company added 25,000 rooms in the second quarter, largely from conversions—independent brands looking to hitch their wagons to the powerful Marriott marketing machine for the climb back up.
That honesty earned the two the inaugural Smart Meetings Catalyst Award and a closer look at how their approach to "meeting with confidence" could help everyone move forward.
Following is a breakdown of the elements of change Marriott is undergoing, as told in quotes.
"It has been an emotional six months since Arne passed." –Tony Capuano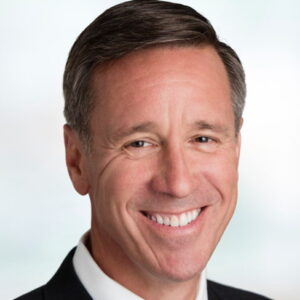 Arne Sorenson's shadow lay long over the event. "He would say wipe those tears away and get to work. It's tough. We are trying to compartmentalize the emotions, but he was our friend, leader and mentor," Capuano said.
He pointed out that tributes contained in a touching video shown during the event rarely talked about business. They talked about his humanity and character. "We will miss that so much.
"People felt they really knew Arne because he was such an active listener," Capuano recalled, pledging to carry on that approach to business. "We need to be able to have authentic conversations with our partners right now, so we can find solutions," he said.
That listening is done formally through the Marriott Customer Advisory Board at events such as The Exchange, and when associates interact with guests on a daily basis and hear how they are feeling. Some of the resort properties came back faster than hotels in urban areas and along with partners like Clear, Encore and MeetingPlay, they are helping to solve problems that could be applicable throughout the chain.
Capuano credited his optimism for the future to so many people getting back on the road and getting to work. "The human tragedy of the pandemic is so extreme, but one of the profound byproducts of the crisis is that having to stay home has reminded all of us of our passion."
Then he smiled on our Zoom screen and said, "That event really felt like a family reunion."
"Groups are the straw that stirs the drink." –Tony Capuano
Tammy Routh, senior vice president of global sales, stressed the importance of group business for Marriott's financial success because big convention hotels make up such a large portion of its inventory, and about 20 percent of revenue comes from meetings.
"We are disproportionately dependent on meeting business. We can't be successful without groups and meetings," she said.
That is why easing the minds of meeting professionals is a priority for the new top executives. "We have to do everything in our power to make people feel safe without having it feel institutional," Capuano said. The Exchange demonstrated best practices for signage, deep cleaning, and unique approaches to food and beverage outlined in the Connect With Confidence website. Breakouts put the experts executing at Marriott properties across the country on stage to answer meeting planner questions about how they are dealing with real case studies.
Capuano described himself as "borderline bullish" about groups returning perhaps even faster than business travelers. His data is telling him that this time around, the rebound is bringing a preponderance of blended trip purpose. People are tacking on a day or two at the front or the back, and family is joining them for a few days of leisure. Traditional marketing buckets are blending. One person can be every type of traveler on the same trip, visiting distributed offices while in town for a conference and then staying for some sightseeing.
What has been a surprise to many is that people who work for companies slow to reopen the flood gates of business travel are driving more demand for group meetings— because they crave human connection. "Group bookings are making me more and more encouraged about recovery," he said.
In fact, Marriott and its ownership groups are so confident in the return of group business that it is expanding and building new meeting space and supporting guest rooms. Case in point: The Reserve, a new Autograph Collection of 349 rooms that was doing hard-hat tours on the grounds of The Swan and Dolphin during The Exchange. It is optimized for meetings, with junior suites equipped with conferencing technology.
A new tower of 861 guest rooms is going up at LA Live! in Los Angeles. And a new Gaylord Chula Vista Resort & Convention Center with 1,600 guest rooms and 275,000 sq. ft. of event space is on track to break ground in southern California. "The pipeline is still very strong," said Routh.
"The ideas aren't as rich in a Zoom meeting as they are when eating pizza at the end of the day with a room full of flip charts." –Julius Robinson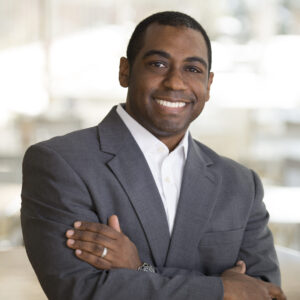 Capuano shared another counterintuitive fact to debunk the narrative so prevalent in January: The uptake rate for hybrid technology Marriott invested in (based on predictions the future would inexorably be multichannel) is shockingly low. "You can make hybrid work, but it is nothing like the real thing," he said.
Some hybrid meeting tech will allow people to manage busy calendars and health issues, but the reality is that if people are vaccinated and confident in the protocols in place, they would rather be there in person, he has concluded.
When reached on a Zoom call that dropped midway through and had to be re-established while she was at a meeting at Tyson's Corner Marriott in Virginia, Linnartz confirmed that people are out meeting again because there are so many benefits. Connections are just stronger in person. "Technology has a lot of benefits, and it allowed us to continue working, but there is a lot of pain in using technology for meetings," she said with a shake of her head.
The missing link is telling all stakeholders what the return to the meeting space will look like in advance of the event.
Capuano is evangelizing at every opportunity about the safety of travel. Easing minds and compliance departments will require robust communication that starts with site inspections, prearrival emails and speakers on the stage. The message that cleaning protocols were developed based on expert advice and training included every aspect of the operation is one he is broadcasting as widely as possible.
"One of the easiest ways to erode confidence is by surprising people when they arrive and things aren't what they expect," he said. "Our industry needs to lead by demonstrating we can pull off a meeting safely, so they leave enthused and confident."
The Exchange required vaccine verification and held a webinar to explain the process and answer questions in advance of the event.
See more: Tips for Streamlining Vaccine Verification from Marriott's The Exchange
Julius Robinson, Marriott's chief sales and marketing officer for the U.S. & Canada, saw the return to in-person rather than hybrid as a national issue. "As a country, we need to grow, and the only way is to come together in person," he observed. His saw The Exchange as a way to help meeting professionals tell the story about the real value of meeting in person, and its uniquely powerful ROI, to their C-suites.
"No one group of people can do it by themselves." –Tammy Routh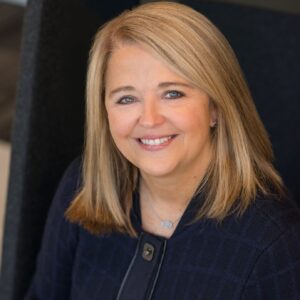 In the beginning of the pandemic, force majeure rained on everyone's parade, and most properties were just scrambling to keep what they could on the books, or to lift and shift for future years. Now, Capuano said, all parties need to be creative, flexible and communicative as the industry climbs out of its global pandemic-sized hole.
"Flexibility has a different meaning to every customer," he said.
Robinson explained there are two worlds: a short-term catch-up environment and a long-term planning environment. The first group needs the ability to flex up and down as the reality and attendance fluctuates. Even industries like technology that were not financially damaged during the pandemic need reassurance that meetings can be done right.
Over the next two years, many planners will need a little more time to know what space configurations they need. "We have mutual clauses in our agreements that protect both sides, so we can be more flexible than we were in the beginning, but we do have to recognize that there are sunk costs when things change dramatically at the last minute," he cautioned.
Routh explained that the return to business will require an ecosystem of hotels, meeting planners and attendees working together. "No one has been through this before. Therefore, our processes need to evolve. Push us to be better, be transparent and open with what you need. Let's work together. We don't have all the answers, but we are working to adapt."
"Our culture has been bruised, but not wounded." –Tony Capuano
As the largest hospitality company in the world, Marriott hotels are scrambling to hire back thousands of employees, from housekeepers and catering servers to sales executives. How quickly that can be done was one of the concerns of meeting profs anxious to know if the hotels where they are booking meetings will be staffed up enough to deliver the level of service they expect.
Linnartz reported that, as of September, open positions at U.S. properties had been whittled down to 6,000—from 11,000 at its peak. Before the pandemic, 700,000 people worked for the company globally, and 96 percent were at hotels. Those people can't work remotely. They are on site, serving guests.
"We had to make necessary and heart-wrenching decisions. We have bruised our culture. We haven't wounded it, but we have to tend it carefully," Capuano admitted.
"Cultures are living, breathing entities," he said. "They have to be nurtured every day."
Capuano continued: "There is so much pride and nobility in serving others, and I am passionate about that. It is hard to serve that way over a screen," he said. He joked on our video chat that his fingers were twitching because he instinctively wanted to offer me a glass of water, still or sparkling.
Linnartz identified a competitive hiring advantage the company has. "We can demonstrate a career path," she said. Half of the company's general managers in the U.S. started as hourly employees. Capuano started as a pot washer, worked his way up to dishwasher and finally CEO. His daughter is now in hospitality school.
To close the gap in hiring as occupancies rise and services are added back in, hiring managers are thinking more broadly about where they recruit, and how they train, Linnartz said. "We are widening the aperture to hire people who have great hospitality skills but may not have worked in a hotel before."
Diversity will be a consideration in recruiting. "The workforce needs to reflect the customer base," said Routh. "It is the right thing to do, and it is part of our culture to treat everyone with respect."
Marriott measures and reports on diversity and inclusion at the board level. "This has been a focus for a long time, she explained at The Exchange, referencing a panel of leaders from architecture, food and beverage, sustainability and legal, who all happened to be women. "It is just smart business to include diverse mindsets," she said.
Robinson said the company is actively seeking to bring people back to the industry with higher wages and other incentives, adding, "We have to generate the level of excitement I found when I started." He believes a focus on travel and experiences as part of the career path, along with a transparent culture, will be the winning formula for attracting millennial and Gen Z workers.
Once new employees are on board, digital training can bring everyone up to speed quickly and efficiently, said Linnartz. Instilling that service culture will be the key to coming back strong.
Sean Verney, area general manager at the host hotel for The Exchange, put the critical role of training bluntly. "A building is a building, a shower is a shower, but it is the people who set it apart."
Linnartz doesn't anticipate automation eliminating large numbers of jobs. "All that mobile check-in really means is that people at the front desk have time to do more value-added things," she said.
"It is still a people business, and associates are still our most important asset." –Stephanie Linnartz
As president, Linnartz is leading the most comprehensive transformation of technology in the company's history, but it is a technology investment that puts people first, she says. What will that look like for meeting professionals? She painted a picture. "We are about to embark on a front-end technology effort to remove friction in the shopping, buying and booking area."
Marriott plans to continue to invest in digital and contactless experiences that were so important during the pandemic. That will enable mobile requests to check in and order food. Not everyone will use the service, she acknowledges, but it is building momentum and will continue well after Covid is a memory.
Another trend that will continue is expansion of the loyalty program beyond points for room nights. "We want to make sure Marriott Bonvoy members have more ways to connect with us, even when they aren't staying with us," she said. "That was powerful during the pandemic."
In the U.S., members can earn points when ordering food through the Eat Around Town partnership with thousands of neighborhood restaurants. Co-branded credit cards earn points for members on everyday purchases to use when they are ready to travel again. A new partnership with Uber allows members to earn points for rides, and food delivery has already proved popular.
"We will continue to invest in the marriage of tech and touch," she said.
Featured image: Tony Capuano with associates