How education and advocacy is breaking the stigma
Cannabis tourism, sometimes referred to as alternative hospitality/tourism, is trending big-time for meetings now. Interest has piqued for cannabis-infused options, whether it is for group farm tours, culinary experiences, cannabis-friendly hotels or simply ways in which groups can learn more about the booming industry.
Cannabis culture has been weaving its way into mainstream tourism and hospitality over the last decade, however the controlled substance remains polarizing and is yet to become federally legal or universally embraced. Smart Meetings met with cannabis culture experts from different facets of the meetings industry to discuss how education and advocacy contributes to the normalization and the overall de-stigmatization as different plant products are woven into group experiences.
Shifting Attitudes and Advocacy
Every day, more people seem to be discovering the diverse features of alternative culture, including CBD and non-inhalation options. Advocates for cannabis tourism are making progress in bringing to light the benefits of the plant from holistic approaches to sustainability and its ability to connect people on a global scale.
Brian Applegarth, founder of the California Cannabis Tourism Association, is one of the most well-known leaders in mainstreaming cannabis culture in the hospitality industry. Applegarth has used his knowledge of cannabis and his experience in global travel to educate and advocate. "What drove me to this [work] was really my passion of travel and culture and cross-cultural communication," says Applegarth. "And the fact that this kind of global society is being formed right now in a really powerful way historically."
Luna Stower, chief impact officer of cannabis hardware developer and manufacturing company Ispire, is equally as passionate about cannabis advocacy and using education to normalize the stigma surrounding it. Named "2021 Cannabis Culture Advocate of the Year" by The Cannabis Chamber of Commerce, Stower, a former public-school teacher, has a master's degree in education and over 10 years of experience managing cannabis businesses.
She is now an international speaker and educator advocating for underrepresented communities both within and outside of the cannabis industry. "Without a focus on advocacy in this space, it runs the risk of becoming just like every other consumer package good industry ruled by corporate greed and capitalistic gains," says Stower.
Read More: Cannabis Tourism is Going Mainstream
Stower attributes technological innovations as a catalyst towards the hospitality industry embracing the plant. "It's really beautiful to see how we've been able to integrate into hospitality," says Stower. "We have been invited to be in consumption lounges in cannabis dispensaries and cannabis-friendly hotels for many years."
Education
As mainstream interest in cannabis grows and is adopted into social events, more studies on the culture have been funded to assess the effects on public health and its economic factors. Results have shown an increased interest in cannabis-related options amongst tourists, especially among the Gen Z demographic, and spikes in the economical revenue of destinations who have embraced cannabis tourism. In a May 2022 issue, Forbes estimated the cannabis tourism industry was worth $17 billion.
"It's really beautiful to see how we have been integrated into hospitality."
–  Luna Stower, chief impact officer, Ispire
Applegarth singles out data like this as an effective tool to educate the hospitality industry. "At the end of the day, [it's] the data and education. Everyone is interested in understanding this further because they know there's more to it than they fully grasp."
Vendors who are hired to cater or provide cannabis-related products and services for group events are also involved in educating attendees. Victor Pinho, CEO and co-founder of Emerald Farm Tours and Cannabis Bar Services, ensures that every attendee on the tours or approaching a cannabis bar at an event will learn about nuances in dosage and consumption. "We like to educate every user, every consumer that comes up to the bar, have a nice conversation and interaction with them, and serve them safely," says Pinho. "We like people to engage with the plant, we meet them where they're at and we educate them and make sure they're an informed consumer."
Hospitality Check In
Whether it is a new hotel erecting with the intention of being part of cannabis tourism or a classic hotel renovating to embrace the culture, the hospitality industry is seeing major destination cities getting in on the lucrative alternative tourism industry. "Hotels are important because they're a main pivot point," says Applegarth.
The Claridge Hotel
As New Jersey's tourism epicenter, Atlantic City is the quintessential adult playground and destination for corporate meetings and business conventions. Hotels famous for their location on the beaches of the Jersey Shore have started to take advantage of Jersey's legalization of cannabis and have started to incorporate dispensaries with attached lounges for groups to purchase and enjoy cannabis without ever leaving the premises.
The ball has gotten rolling on High Rollers Dispensary opening at The Claridge Hotel in an area called Atlantic City's "Green Zone" which allows the cultivation, manufacturing, distribution, retail and delivery of recreational cannabis several blocks removed from the family-friendly tourism zone of Jersey's famous boardwalk. If all necessary permits are obtained, the 10,000-square-foot, two-story dispensary with attached lounge will be added to the main hotel lobby for guest access.
The Lexi Las Vegas
Set to open this year, this former Artisan Hotel Boutique is rebranding itself in more ways than one. While maintaining its old-school Vegas boutique vibe, this off-strip hotel will be featuring an entire floor dedicated to cannabis-inclined guests. The rooms feature filtration systems for guests choosing to partake in inhalation methods, yet The Lexi goes a step further when it comes to edible cannabis options. Their Cajun-inspired steakhouse led by Season 19 Hell's Kitchen winner Executive Chef Jordan Savell will have gourmet food with options for a cannabis-infused culinary and cocktail menu.
Read More: Las Vegas: It Takes an Events Village
Food and Beverage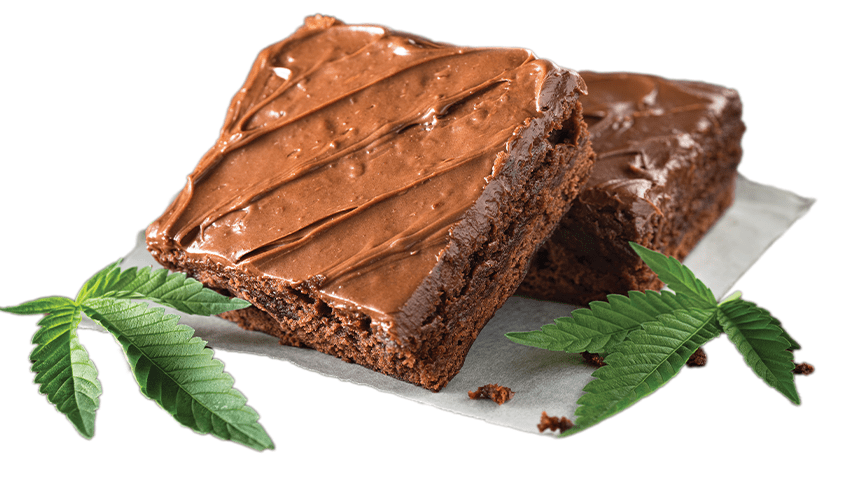 Cannabis-infused food and beverage options are more common in boutique hotels such as The Lexi or through private chefs who will cater a specialized dinner for groups. "Many larger food and beverage providers are reticent to implement cannabis-infused programs while marijuana remains federally illegal," says Steineker. Yet he confirms there has continued to be an increase in interest for private events seeking to have the alternative culinary experience, including corporate meeting groups. "There certainly has been a rise in private 'cannabis dinners' where a chef designs a menu of cannabis-infused offerings," he says.
Culinary and Cannabis
Tamara Anderson is the founder of Culinary & Cannabis and has successfully created an "interactive educational event platform" to infuse cooking with cannabis and offers workshops and resources for groups so guests can practice what they have learned at home. Groups can not only experience an incredible five-star quality meals, but become educated on the vast medicinal purposes of infusing cannabis with food for holistic approaches to healing.
Anderson is a registered nurse who turned to the culinary world as a personal hobby to relieve stress. Through her journey to educate herself on alcohol-related desserts, she realized there was a demand for cannabis-infused menus. She discovered her passions for medicinal healing and the culinary arts could come together and she could host private events for groups to pass what she has learned on to others. Not only does Anderson believe in the healing components of cannabis-infused culinary fare, but she advocates for its inclusion in the hospitality industry from a business standpoint. She references a recent event her company did where attendees had to walk through several other spaces to get around the restaurant, the wet bar, the dispensary and the outside seating area.
"All these restrictions, at the end of the day, are hurting the hospitality industry because we're not opening ourselves to these markets. It's beautiful marketing to go through the dispensary and vendor branch—you make money," says Anderson.
Plant Over Pinot
Although it is universal knowledge that alcohol consumption carries its risks, especially when group events can cause attendees to overindulge, adult beverages continue to be a common staple of corporate meetings and group events. However, corporate meetings and conferences attendees are looking for a different—and quite possibly safer—social indulgence with a calmer vibe in CBD and cannabis options. "Many people are tired of only having alcohol-centric spaces to consume and socialize in," says Stower.
Pinho reports an increase of corporate meetings booking cannabis tours around several cities in California as well as hiring Emerald's cannabis bar services instead of opting for a traditional alcoholic one. "Nowadays, with so many people going what they call "California sober" or just avoiding alcohol…having the cannabis option is a really thoughtful opportunity for a business event or a conference to offer," says Pinho.
Read More: Cannabis Tourism Industry Developing More Appeal
Pinho doesn't provide cannabis bar services at events where alcohol is involved. Not only do cannabis-interested groups have little interest, but the safety of the attendees is always priority. "Our patrons are not the drunk crowd," says Pinho. "It's a very different crowd. It's very opposite of what you'd expect when people overconsume alcohol. And it becomes less risky from an HR perspective."
What's next for cannabis tourism?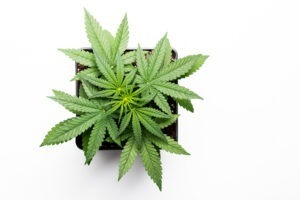 Although more education and advocacy for cannabis tourism may be needed for a mainstream hospitality industry crossover, the experts are optimistic. "As more states adopt legal cannabis regimes and more Americans come into contact with cannabis and realize that the sky is not falling, there appears to be a clear trend line towards acceptance," says Steineker. "Corporations tend to move more slowly and conservatively than public opinion, but their attitudes do tend to be trending towards more acceptance."
"I think it will take a while," says Anderson. "I think it will take us continuing to be persistent. And just showing up and showing up with grace and sophistication."
Same Plant, Different Laws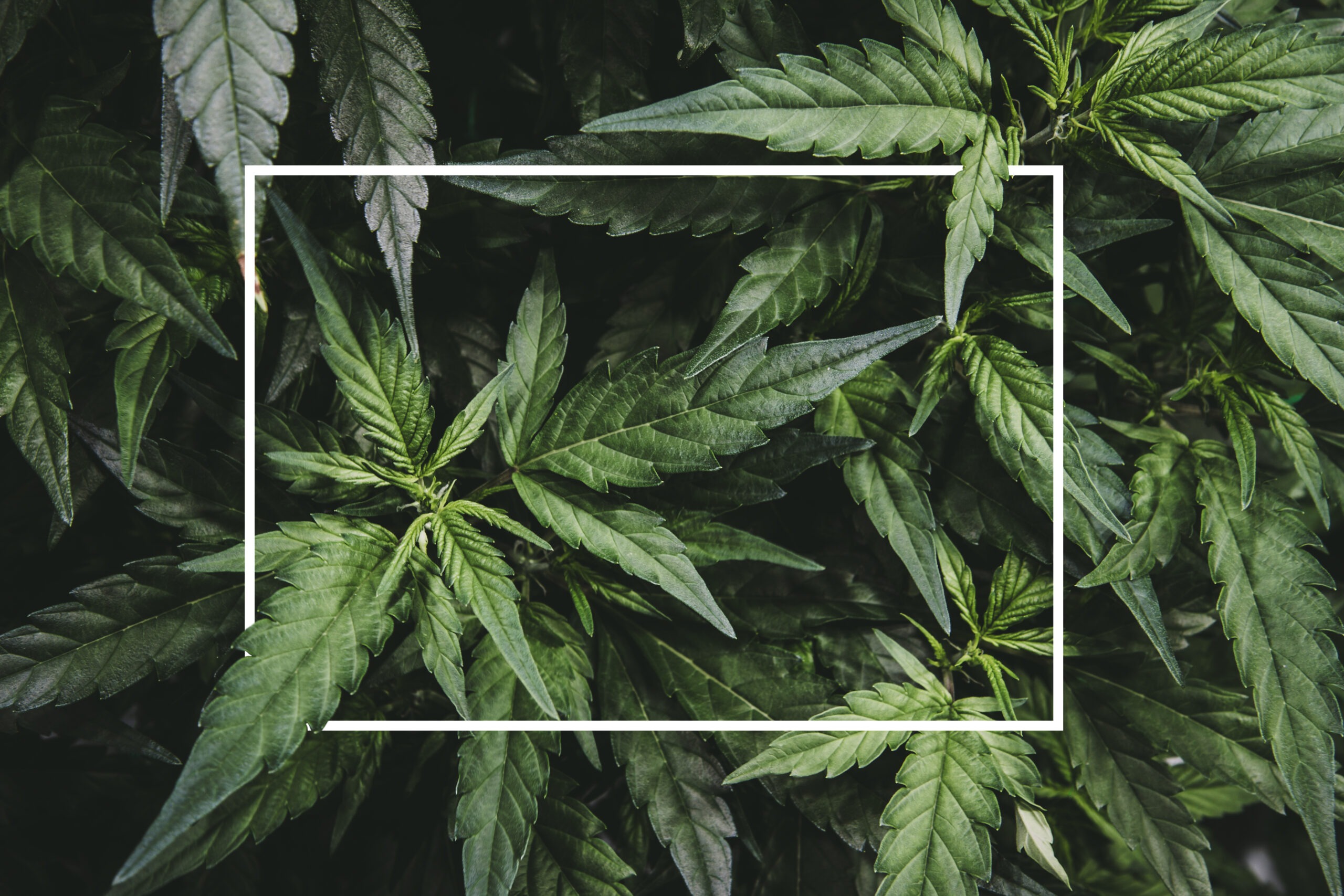 Differences between plant products and varying state and federal laws have sown some confusion. Again, education can help clarify the options for groups. "The term 'cannabis' is a scientific term referring to the type of plant, where as 'marijuana' and 'hemp' are legal terms and are treated very differently under federal and state law," says Whitt Steineker, partner and chair of the food, beverage and hospitality industry team at Bradley law firm. "Generally speaking, 'cannabis' hospitality typically refers to adult use marijuana, but hemp has many of the same qualities and in certain states is much more widely available and permissible, making it an attractive potential area for growth in the hospitality industry."
Definitions
Following is a breakdown of the terms and their popular uses:
THC (tetrahydrocannabinol) – The chemical in cannabis that is the principal psychoactive chemical responsible for most of marijuana's psychological effects. With proper education and dosage, THC is promoted to relieve pain, muscle spasticity, improve sleep and appetite, reduce nausea and help different forms of cancer treatments. Taken in unsafe dosages, THC can cause dysphoria, sedation and confusion.
CBD (Cannabidiol) – Found in the flower of cannabis, CBD has no psychoactive effects and has been used medicinally for thousands of years. According to the CDC, CBD has no more than 0.3% of THC in its makeup. It is used for pain management, healthy sleeping and even n treating some cancers. Hotel spas have been including CBD in massage oils and offering CBD bath soak treatments to provide guests with alternative wellness experiences. Unlike THC, CBD is federally legal due to U.S. Congress passing the Agriculture Improvement Act in 2018. However, a few states still regard CBD as an illegal controlled substance.
Hemp – The fiber of the cannabis plant used to make a wide range of products such as fabrics, paper and medicines. Hemp products with THC levels below 0.3% are federally legal as well as legal in all 50 states.
This article appears in the digital-only May 2023 issue. You can subscribe to the magazine here.