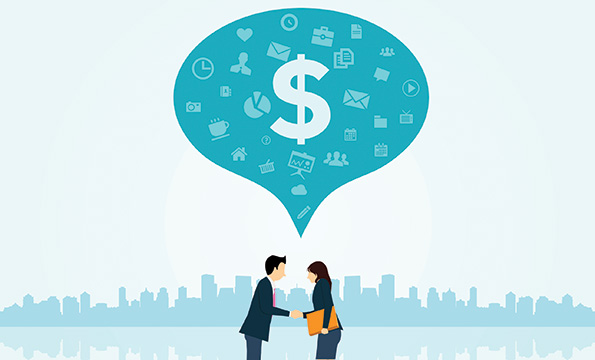 This can be a difficult question to answer, as each organization is unique, with different cultures and missions. But knowing your value—and being recognized for it—is possibly the most important factor in a planner's success.
In some organizations, planner value is measured by the ability to get the most from total meeting and event spending through efficient bundling and wise negotiation. Other firms determine value through revenue gained from attendee and sponsorship fees versus an event's logistical and marketing costs. Both scenarios lend themselves to hard-dollar assessments and provide clarity about how a planner's performance relates to a firm's bottom line.
In other workplaces, the value of planners cannot be measured in such ways. Planners in these situations shouldn't be complacent, however. Because the value of their duties can't be calculated by immediate hard-dollar assessment, they are actually in a more precarious position when it comes to job security during leaner times.
To demonstrate the value their meetings provide—and to prove that such value comes in large part from a skilled, experienced hand overseeing each meeting—planners must take initiative. It's not enough to think that by providing stakeholders what they say they desire within the meeting, the planner's value is maximized (or even recognized). Instead, planners must be proactive, engaging executives and attendees before and after meetings to more precisely measure and promote the benefits that stakeholders deem valuable to the organization as a whole.
---
---
Terri Breining, principal at Breining Group LLC, an Encinitas, California-based meetings consultancy, notes that the first question a planner should ask executives ahead of a meeting is, "Is an in-person event the best way to achieve the desired objectives?" When planners show they understand the organization's functions in addition to the most effective uses of meetings, their value as big-picture strategic thinkers becomes clear.
It's not uncommon for executives to lack crystal-clear objectives for a meeting. Jeffrey Hansler, a veteran keynote speaker on sales and leadership issues, says that most executives he interacts with before addressing their meetings say they are simply "looking for lively audience discussion on critical issues, and for me to connect to attendees' emotional mindset." While this is not as specific an objective as, say, training the sales force to emphasize the three competitive advantages of the firm's main product within the first six minutes of a sales call, a planner can work with executives to make the objective more focused and tangible. "It sometimes helps for the planner to outline some possible objectives as a starting point for discussion," Breining says.
But if not, it's still possible (and wise) for the planner to maintain a proactive approach: Working with executives to develop tests, role-play exercises or surveys for attendees to take before and after a meeting—not only to measure their subject knowledge, but also their personal and organizational confidence and other sentiments—can demonstrate the meeting's value toward the goals executives had in mind.
When planners work with executives to develop specific measurement tools, it becomes easier for executives to understand the post-event results, and how attendees are applying what they learned to their day-to-day duties and attitudes. Using this data, executives can put the value of the meeting into perspective versus other business factors, and perhaps even assign a monetary figure to the impact the meeting had on the top or bottom line.
Regarding the top line, Hansler says, "Sometimes it's simply about how much were we able to increase sales in a noisy world filled with emails, social media and other technological interruptions." But Breining also notes that "other benefits are often evident, and clearly the result of a meeting: a greater sense of camaraderie, more creative ideas put forth at staff meetings, fewer sick days used by attendees in the following six months, and others."
Presenting tangible changes in employee performance and mindset, which executives will likely analyze for their financial impact, is critical to proving the value of meetings, and of the shrewd professionals who coordinate them.
Proving a Planner's Value
If hard-dollar assessments are not possible—and even if they are—planners should be proactive in measuring the organizational worth of their own efforts. Some tips:
1. Engage executives and attendees before and after the meeting to identify, measure and present benefits that stakeholders want.
2. Work with executives to make meeting objectives more focused and tangible. Get their support for using tests, role-play exercises, surveys and other measurement tools. 3.
3. In the weeks or months after a meeting, present measurable changes in attendee performance and mindset: increased subject knowledge and skills, a greater sense of confidence or camaraderie, more creative ideas put forth at departmental meetings, fewer sick days taken, etc.