Inspire, excite and ideate in the sky
The Old Testament of The Bible tells us Moses met God and received the 10 Commandments atop Mount Sinai. In the Islamic tradition, Prophet Muhammad had his first revelation in a meeting with archangel Jibreel near the peak of Mountain of Noor. Buddhism venerates four sacred mountains, and to Hindus mountains are the abode of gods and haunt of holy sages.
All around the world mountains are revered for their power, majesty…and for the awe they inspire.
Because of that awe, mountains are special places for meetings. If you've elevated your gatherings by staging them in the rarefied air on high, you realize that.
But what you may not know is that research now backs that up. Read on.
In Search of Awe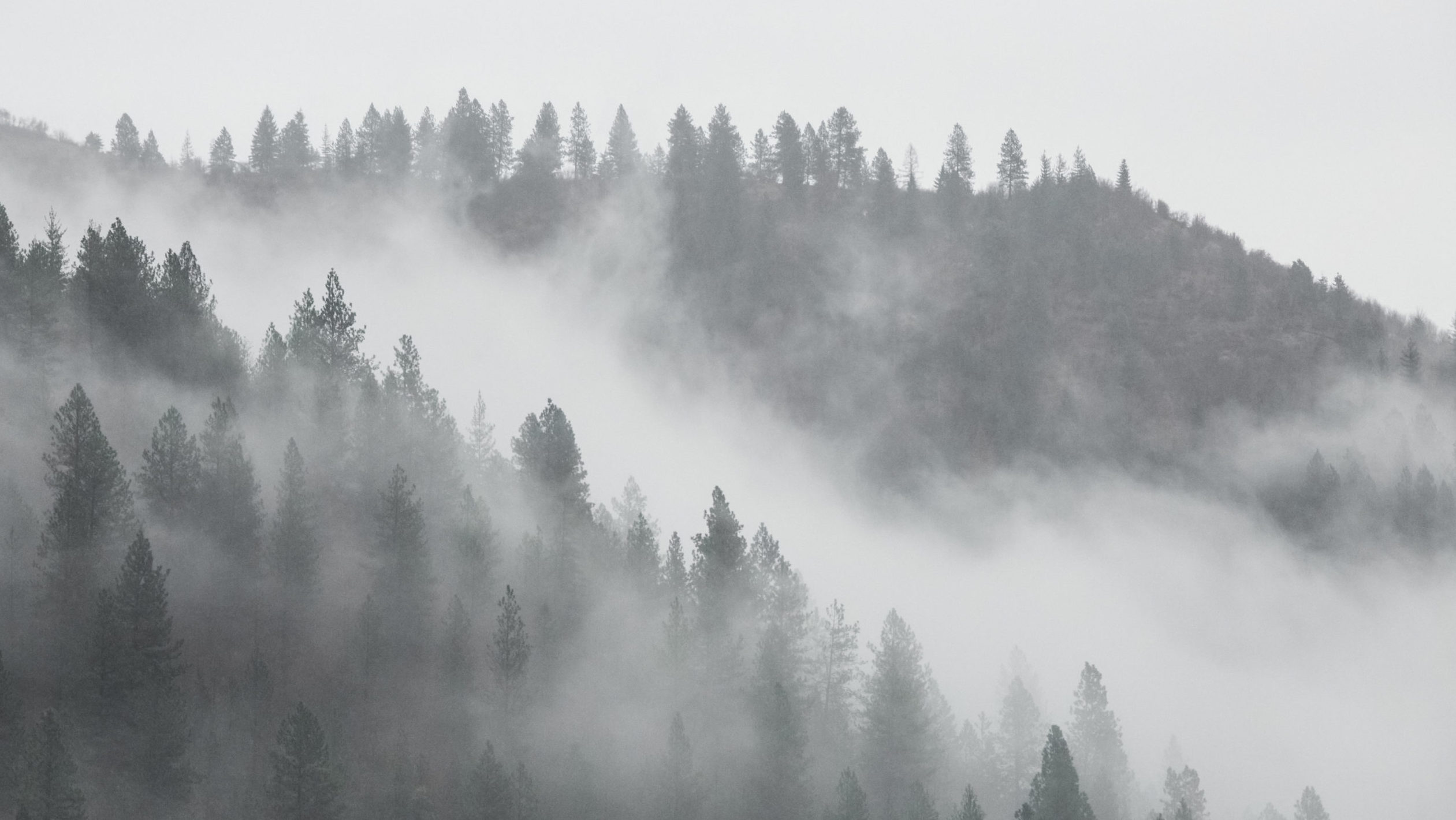 "Awe" is the key word for meeting planners.
Researchers at Stanford University's Graduate School of Business and Carlson School of Management at University of Minnesota found that having a sense of awe does several interesting things. Your perception of time expands, so you feel you have more time available. You are less impatient and more willing to help others. It makes you strongly prefer experiences over stuff. And you feel more satisfied with your life.
In short, awe brings people into the present moment, where more seems possible and life feels good.
The lead researcher in that study was Melanie Rudd, now an associate professor of marketing at University of Houston's Bauer College of Business. Awe remains her specialty. And her latest research, which she co-authored with two others and published in Journal of Marketing Research, not only confirmed that mountain scenery induces awe—but that enhanced creativity is another of its byproducts.
Rudd's study tested what makes people want to learn and create, both of which obviously have, um, high relevancy in the meetings world. Participants were in the Swiss Alps: one group in a mundane setting at a low elevation; the other in an awesome setting in the sky. Both groups were asked to engage in what Rudd calls "experiential creation"—an activity where participants play a direct role as creators.
"You're not pushing a button and something pops out, created," Rudd told Psychology Today. "You're actually part of the experience. There's a lot of research that shows how people get benefits from creating—not only because we value the things we create, but the act itself is very fulfilling."
A Nutty Experiment
In this experiment, the ingredients for creating were modest. Cashews, hazelnuts, cranberries, apricots and raisins. A yet-unmixed trail mix.
"We measured the participants' desire to create by having them choose either a premade trail mix, or make their own—trying to determine if those at the top of the mountain where it was more awe-inspiring would choose to create their own assortment (as opposed to those down in the parking lot, by the beginning of the cable car line)," Rudd says. "We also gave them the opportunity to learn by offering both groups an educational brochure about hiking. So, we measured both of those factors and saw that the people at the top were more open to learning and that this greater openness to learning made them more likely to create their own trail mix."
In another test, Rudd randomly showed people one of three ads for a fake ski resort, one of which featured a photo of a glorious mountain. Reactions to this image provoked "a greater openness to learning and greater desire to create," she says.
"Generally, when you're experiencing positive emotions, you tend to rely on a lot of your existing knowledge," Rudd says. "You're like, 'I'm feeling good and I'm confident in my existing knowledge.' But something about awe is different: It makes you feel like you need to adjust your way of thinking, but not in a negative way.
"Most of the time, the idea of changing how you think is scary and threatening. But when you're experiencing awe, it's a positive feeling, and it reassures you that this is not a dangerous situation—this is a safe environment, so it's OK to open your mind and think. When we're feeling this way, our desire to create just shoots up."
Rudd grew up in sight of Mount Rainier in Washington state and calls herself a mountain person. Her dad was an amateur mountain climber. For her, "mountain awe" is second nature. "I live in the flatlands of Houston now," she says, "but I still sneak away to a higher place when I can." She noticed that she felt more alive and creative when she was hiking or camping on the slopes, which led to her decision to conduct research into how such experiences can affect human behavior.
"A lot is happening in our brains—a lot of cognitive effort and emotion, a lot of different activation—when humans open themselves up to learning in this pure way," she says. "There's something special about awe that does this. There's a lot of research into different emotions serving different evolutionary functions—what purpose would this emotion serve? Why do we feel this way? And a lot of research on awe has indicated that it changes the way we think. And that is valuable from a survival perspective—that is what awe's true function is—not just to make you feel good, but to change your brain."
Call it high-altitude thinking. Call it thinking out of the cloud. Whatever you call it, hosting a mountain meeting can elevate creative outcomes and foster new directions.
Awesome Elevations
The highest point in the lower 48 United States is Mount Whitney (elevation 14,505 feet) in California, yet no fewer than 16 mountains in Alaska are taller. The most mountainous state (by percentage of area) is Nevada, but mountains soar in almost every state. Thus, there is no shortage of locales for an elevated meeting. Here are a few of the most awesome.
The Sierra Nevada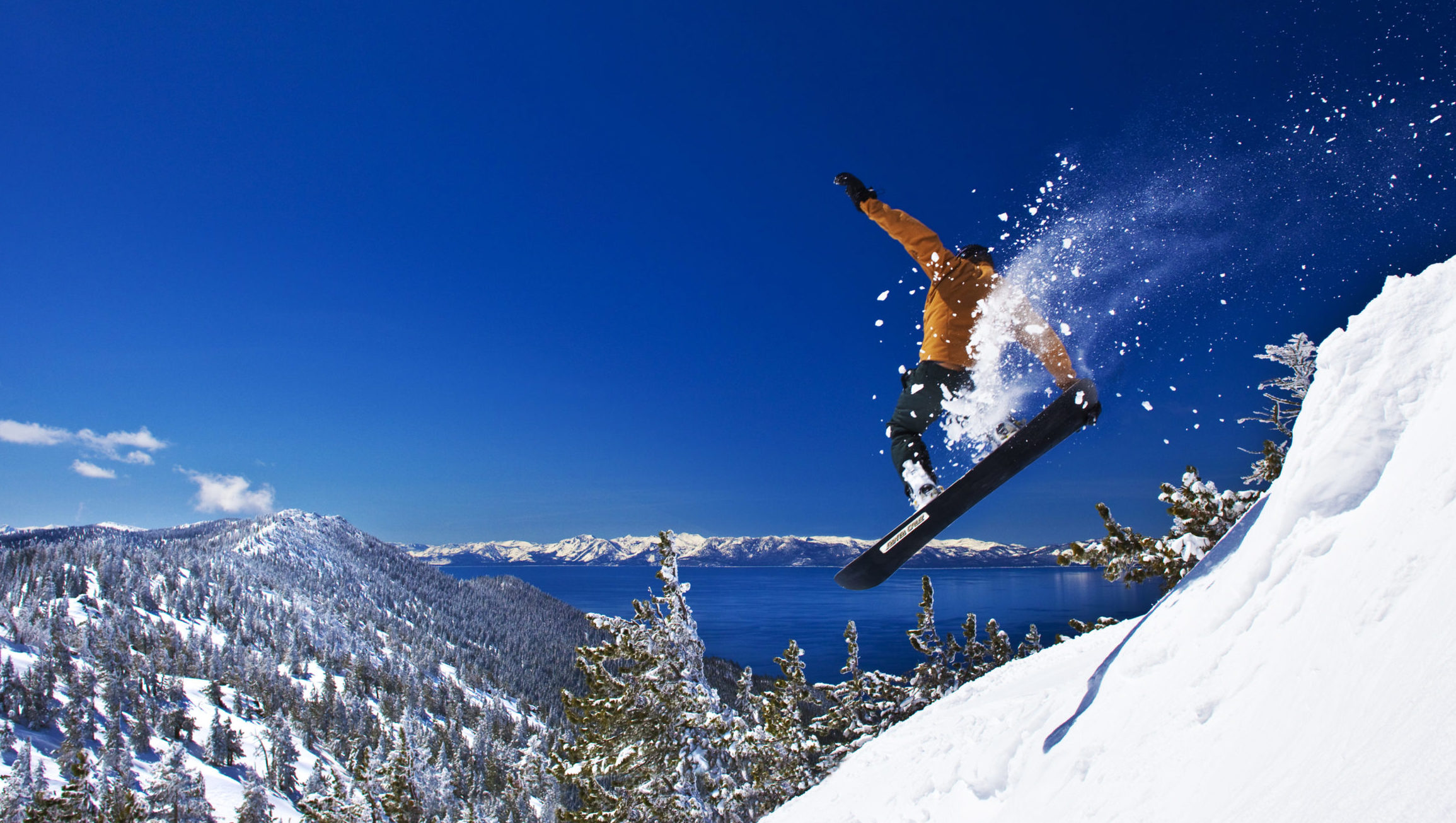 Freel Peak (10,891 feet) soars above Tahoe Basin, which is bisected by the border between the two Western states of Calffornia and Nevada. Nearly as tall are nearby Monument Peak (10,067 feet) and Pyramid Peak (9,983 feet).
Lake Tahoe offers what many swear is the ultimate mountain experience in the United States. With North America's largest alpine lake as the centerpiece and massive granite peaks as the backdrop, the scenery in the High Sierra can only be called awe-inspiring.
The region's meeting facilities vary from intimate boardroom spaces to timber-lined meeting rooms, to upscale ballrooms that fit hundreds—in all, more than 30 meeting sites in California and Nevada, with 200,000 sq. ft. of meeting space and 7,000 guest rooms, ranging from six-bedroom condos to hotel rooms. North Lake Tahoe Convention & Visitors Bureau pledges a 24-hour turnaround on RFPs from planners.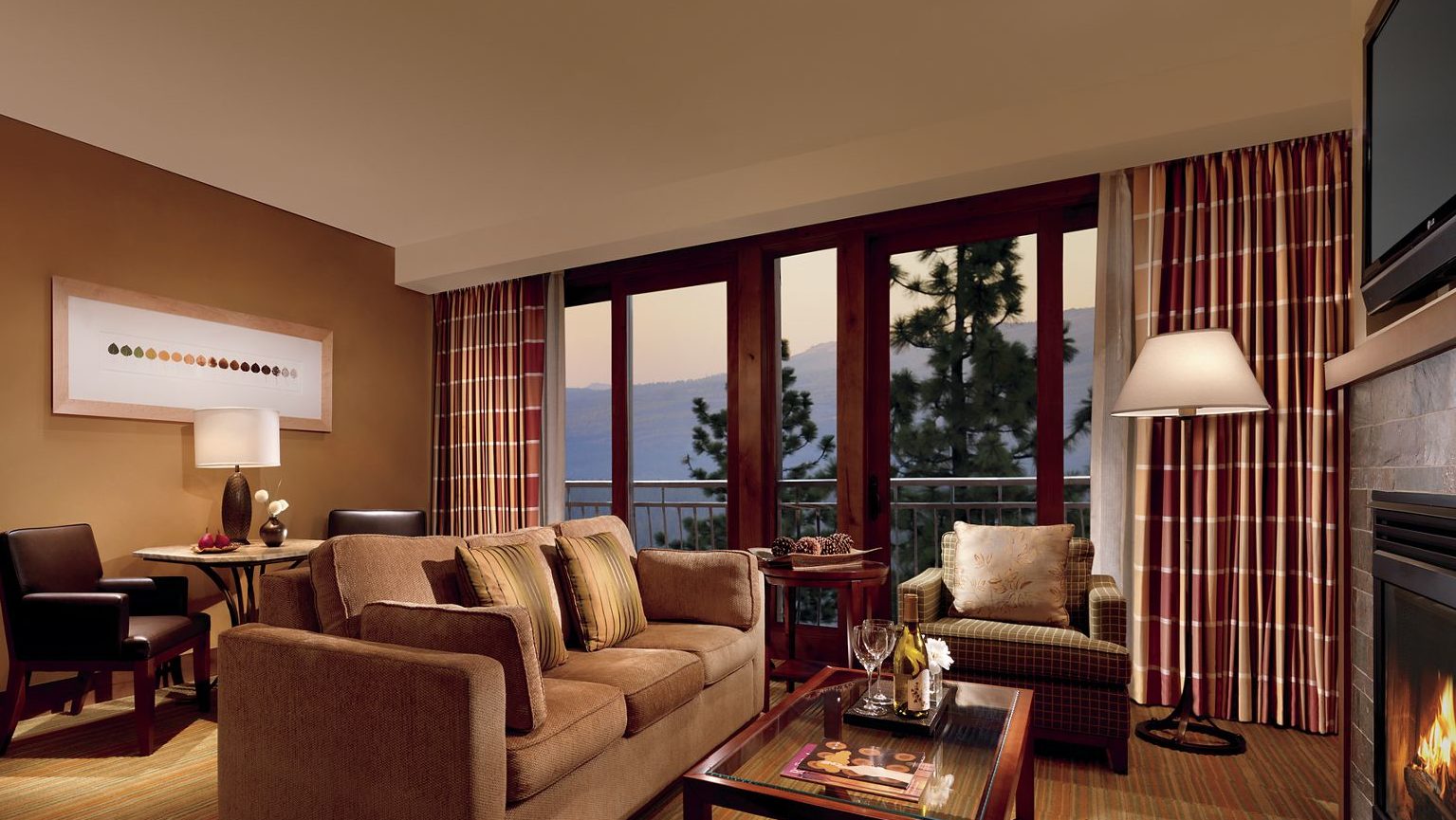 The Ritz-Carlton, Lake Tahoe tops the lake's A (for awesome) list. A ski-in/ski-out property in winter with an aerie-like midmountain setting, water sports at the hotel's Lake Club are equally accessible in summer. Two ballrooms afford floor-to-ceiling mountain views and private terraces, and there are 15,000 sq. ft. of outdoor event space. The hotel has 169 guest rooms plus suites that have as many as four bedrooms.
But there are other excellent options in the Tahoe area, three of them managed by Vail Resorts—Heavenly Mountain Resort, Northstar California and Kirkwood Mountain Resort. (Vail Resorts also operates meetings-friendly mountain properties in Colorado, in Vail, Beaver Creek, Breckenridge and Keystone; Park City, Utah, and elsewhere.)
The spectacular Tahoe outdoors can be experienced in myriad ways, depending on the season and group preferences. Snow, of course, is synonymous with the area in winter, with annual snowfalls averaging 400 inches at higher elevations—and that means alpine skiing, cross-country skiing and snowboarding. Many equipment rental operators offer group rates, and some even have meeting space. Full moon, snowmobile and even dog-sled tours are also ways to make memories and inspire oh-wows.
From late May through October, warm weather fun kicks in. With more than 50 golf courses in the region, most offering breathtaking views, that mode of team building is a natural. Rafting down the Truckee River; boating, kayaking and paddleboarding on the lake; and hiking, biking and horseback riding are all on the activity menu.
The Rocky Mountains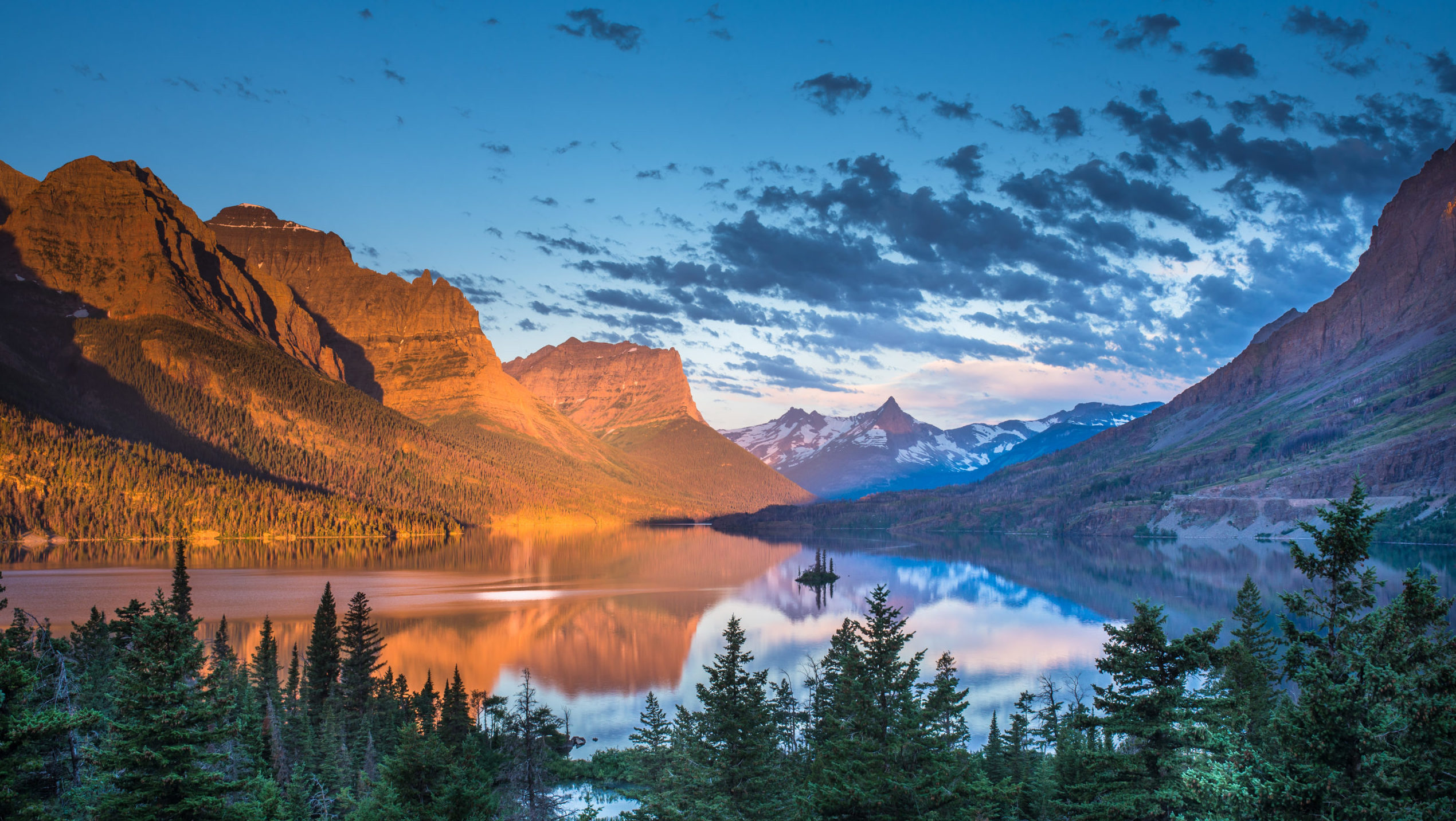 The magnificent Rockies stretch from Canada to New Mexico in the U.S., and Colorado and Idaho get an avalanche of attention from planners. But some of the most exalted scenery is to be found in Big Sky Country, in Montana. Granite Peak, at an elevation of 12,807 feet in south-central Montana, is the highest point in the state, but Western Montana is where most higher elevations are to be found. Missoula (elevation 3,209 feet) is ringed by national forests and five different mountain ranges, and it's famed for its artsy vibe and lively musical scene, craft breweries and fine dining.
Meetings hotels include Holiday Inn Downtown Missoula, the city's largest full-service hotel; its lobby and fourth-floor rooms are newly renovated (it has 198 guest rooms in all) and offers 20,000 sq. ft. of meeting space. Hilton Garden Inn Missoula has a newly renovated lobby, too; it provides 146 guest rooms and 22,000 sq. ft. of meeting space.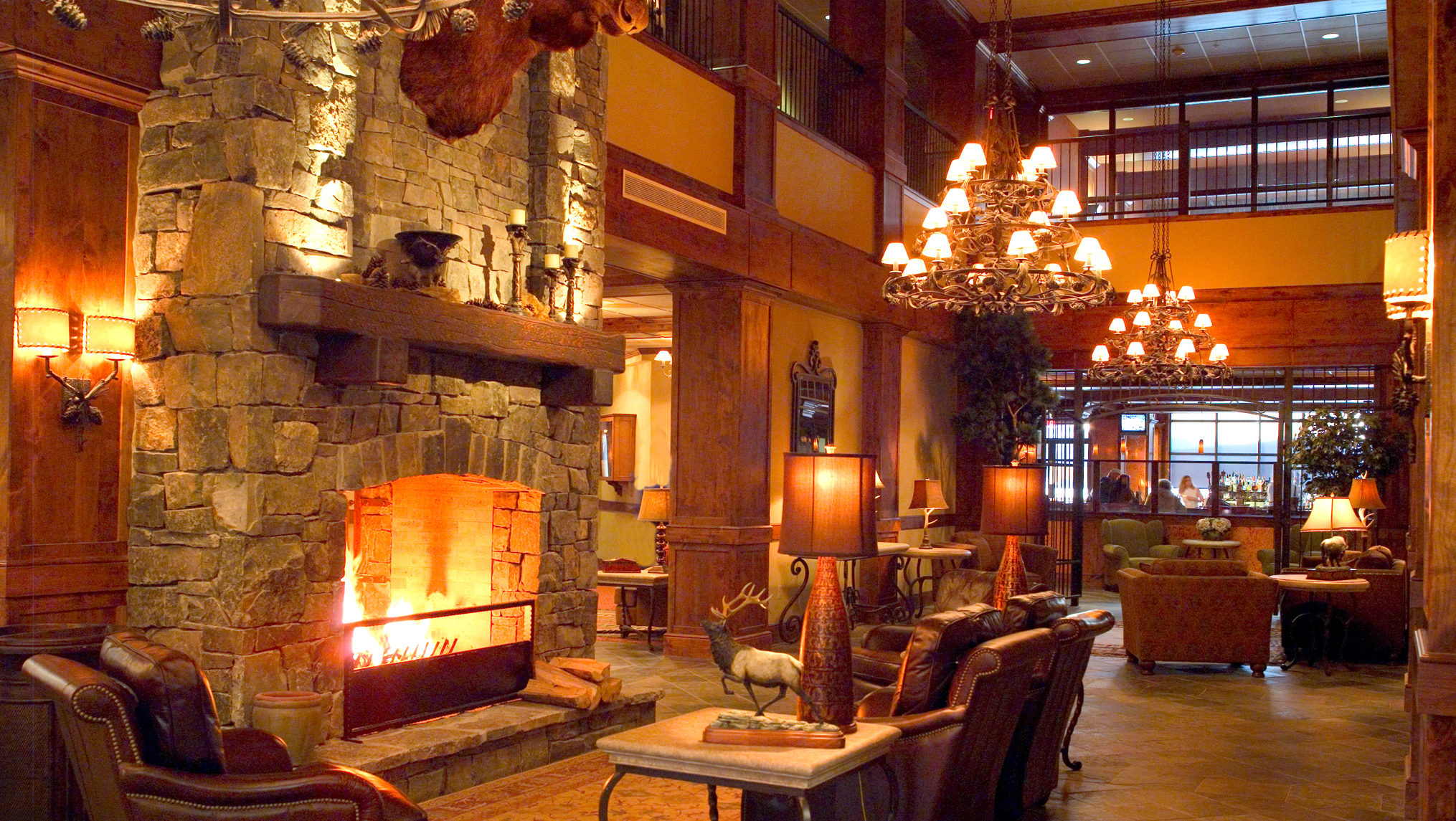 Other meeting options include the city of Kalispell (elevation 2,956 feet), which is an easy drive to Glacier National Park. Hilton Garden Inn Kalispell (144 guest rooms, 14,000 sq. ft. of meeting space) and Red Lion Hotel Kalispell (170 rooms, 10,000 sq. ft.) are best for a meetings base camp. Whitefish (elevation 3,028 feet) has The Lodge at Whitefish Lake (150 rooms, 8,000 sq. ft.) and Grouse Mountain Lodge (144 rooms, 11,000 sq. ft.).
Luxury guest ranches in the state are tailor-made for incentives, retreats and corporate board meetings. One of the most off the charts of these is Triple Creek Ranch (62 guest rooms), located in Darby; it's a member of the prestigious Relais & Chateaux properties and caters to adults only. The Ranch at Rock Creek (29 guest accommodations), located in Philipsburg (elevation 5,243), is the world's first Forbes Five Star guest ranch resort and offers world-class experiences.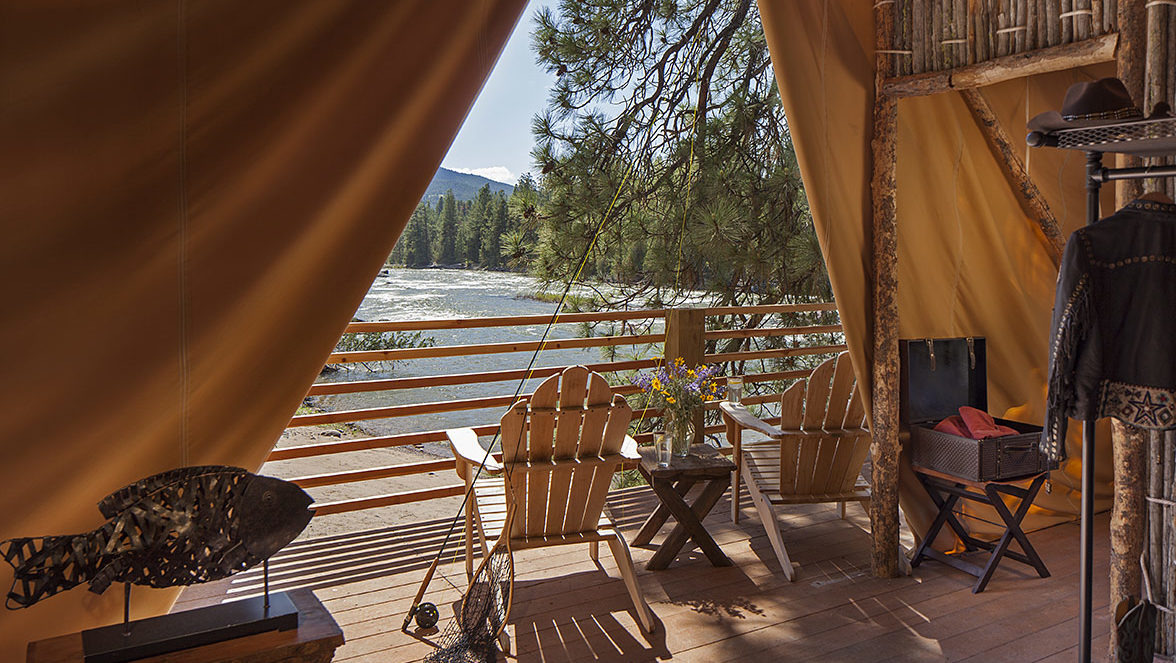 The Resort at Paws Up, located on 37,000 acres just east of Missoula, provides luxurious riverside glamping along with lavish guest homes and a la carte activities for up to 200 guests.
Adding an outdoor adventure to your meeting is easy because of Montana's stunning adventure assets—not only mountains, but also scenic rivers and lakes. Whether it's a private rodeo at a local arena or a horseback trail ride near Kalispell, a mountain biking excursion in Whitefish, floating the Alberton Gorge near Missoula or taking a guided hike through Glacier National Park, experienced and well-equipped guides make group outings easy, safe, educational and a whole lot of fun.
Other experience options: Meet a smoke jumper. Mine for sapphires. Visit a Flathead Valley lavender farm. Listen to a cowboy poet. Gab with a wrangler at a chuckwagon dinner.
Glacier Country Regional Tourism Commission is a handy resource for planners bringing groups to western Montana.
The Appalachians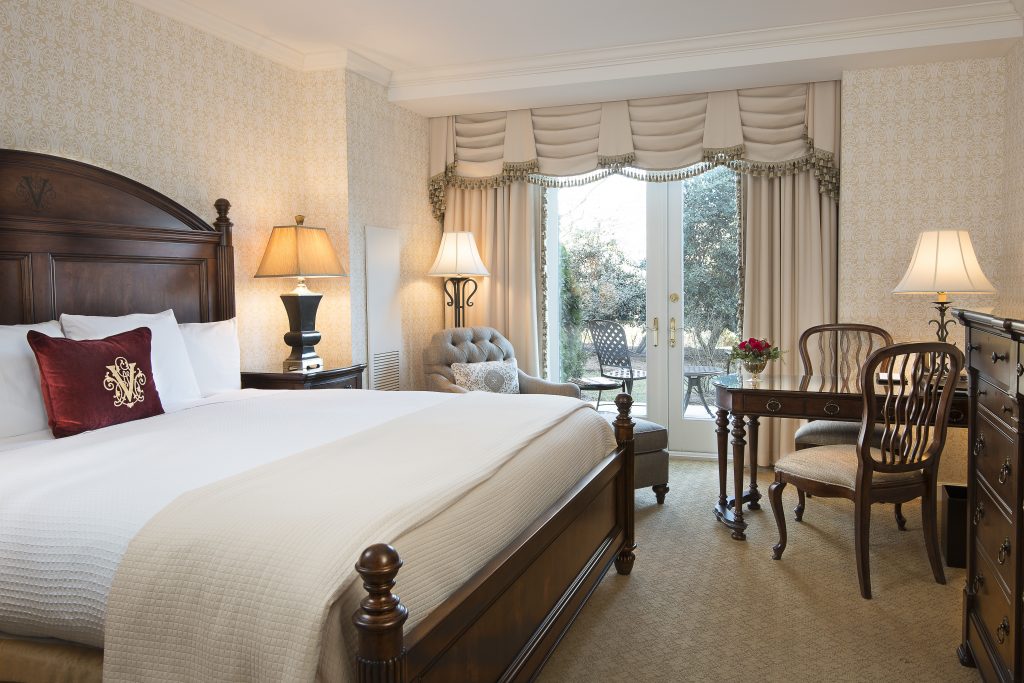 Near Asheville, North Carolina (elevation 2,134 feet), is Mount Mitchell, highest peak east of the Mississippi River, at 6,684 feet. Nearer still is Grandfather Mountain, one of the area's most beloved peaks to climb, which reaches to almost 6,000 feet. Both are in the Appalachian chain, referred to locally as the Blue Ridge or Smoky mountains.
Asheville is a lively place renowned for its gallery-filled River Arts District, variety of live music, eclectic dining and many outdoor adventures nearby. But its most famous attraction is Biltmore Estate, a 250-room castle built by the Gilded Age's George Vanderbilt that is set on 8,000 acres landscaped by Fredrick Law Olmsted, designer of Manhattan's Central Park. Although completed in 1895, it remains the nation's largest privately owned home—even in our age of billionaires.
For groups, The Inn on Biltmore Estate is an elegant 210-room, Forbes Four Star property with sweeping views and a well-deserved reputation for elevated hospitality. Meeting space at the inn includes Vanderbilt Ballroom (1,750 sq. ft.) and outdoor event space up to 18,000 sq. ft.; a variety of other event and meeting facilities—historic and modern—is available throughout the estate. Slightly more modest, and budget-friendly, accommodations became available with the opening of 209-room Village Hotel on Biltmore Estate, which has the added advantage of being a short stroll from The Biltmore Legacy, currently home to Downton Abbey: The Exhibition, which features costumes and interactive exhibits from the global TV hit.
Aside from the jaw-dropping contours of the mysterious Blue Ridge Mountains, Biltmore offers a host of ways to impress your group. Chief among the must-do's is touring Biltmore House and gardens. The Biltmore Center for Professional Development, which develops and delivers corporate training throughout the country, offers groups two absorbing 90-minute programs, Cultivating Change and Authentic Leadership.
To get attendees outside, try The Land Rover Experience for unforgettable team-building. Exploring the wooded trails, log piles, water crossings and lush meadows of the estate in the company of an expert driving instructor can last from an hour to an entire day. Other favorites include sporting clays, falconry, a float trip down the French Broad River and a bike excursion around the property.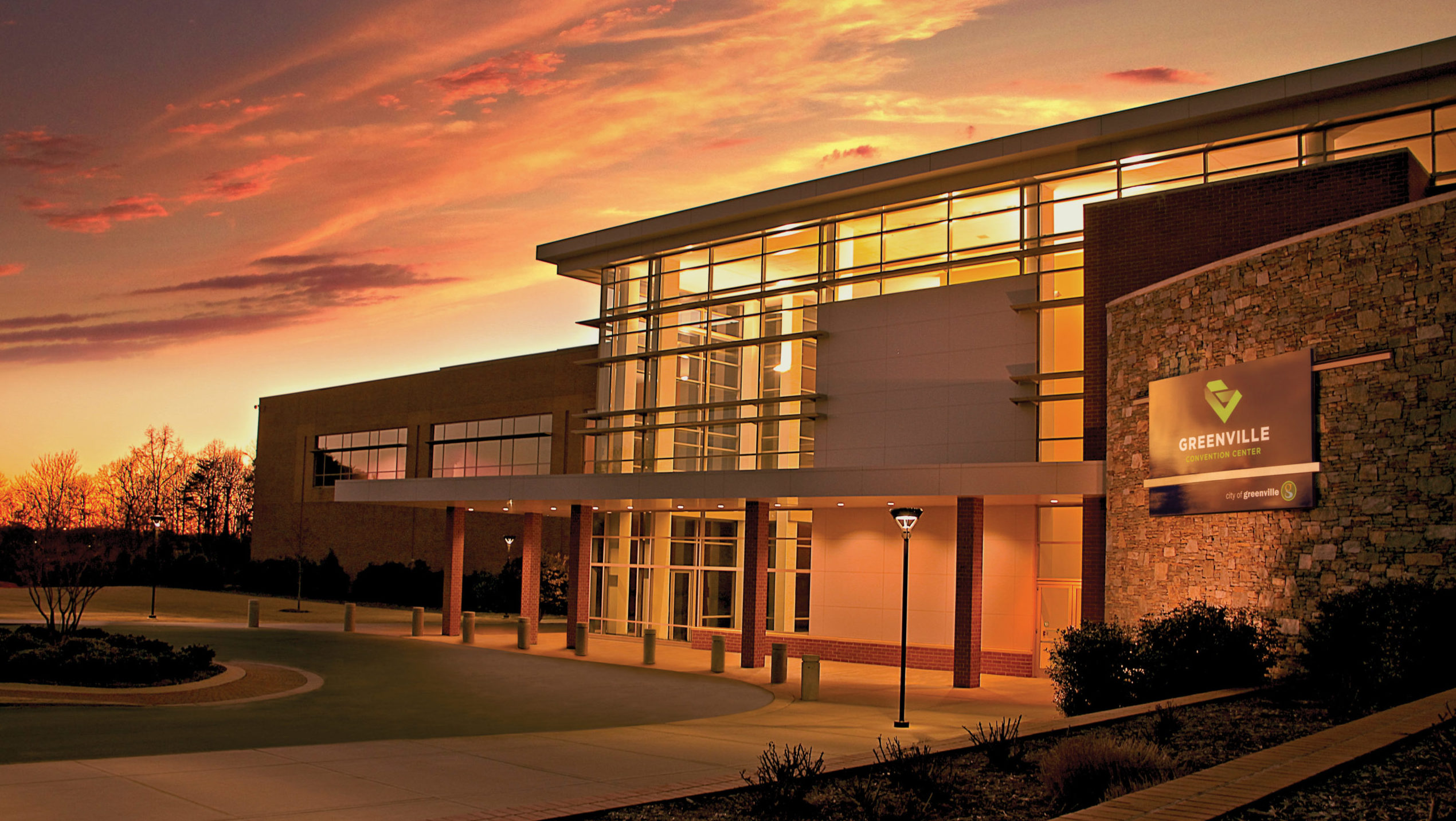 A mere 63 miles south as the crow flies brings you to another meetings mecca in the sky, Greenville, South Carolina. Although not quite 1,000 feet in elevation itself, Sassafras Mountain, the state's highest point at 3,560 feet and a hiking paradise as the terminus of the 34-mile Foothills Trail, is close at hand.
Greenville Convention Center is a regional giant, featuring 289,000 sq. ft. of exhibit space and 60,000 sq. ft. of meeting space. Another planner favorite is Bon Secours Wellness Arena, where nonprofits can utilize its meeting spaces free of charge.
Visit Greenville SC will be happy to fill you in on all the reasons America's fourth fastest-growing city has become one of the country's hottest destinations.