Genevieve (Genny) Castleberry, CMP
Director of Sourcing, Brightspot Incentives & Events, Inc.
Positivity, Compassion, Meticulousness
Aha Moment: Growing up in Switzerland, I found the tourism industry very appealing. Through a casual conversation with a family acquaintance, I discovered her husband's DMC business which focused on incoming groups (mainly from North America) had an open position. I started a 3-year apprenticeship with Conventus DMC, and I was hooked. That experience propelled me to the opportunity of a lifetime – joining an incentive travel company based in Dallas, TX – Sunbelt Motivation & Travel, Inc. I had never left my family, nor the country, but was ecstatic to join a 3rd party, traveling the globe supporting clients' programs. From pre-planning to on-site management, and sourcing/contracting, this incredible journey continues. 
What One Thing Made All the Difference? I would have never dreamt the opportunity with Sunbelt would open the doors to my current position at Brightspot (which acquired Sunbelt in 2013). I am forever grateful that the stars aligned and for my passion for this industry to still be as prevalent today as 30+ years ago. Continuing to learn, taking initiatives and showing your passion and care goes a long way. This industry has so much to offer, from the professional connections made along the way, to the ever-changing landscape of what we do for our clients –  I fell into this industry and cannot think of anything else I would rather do to this day.
Advice for My Younger Self: Be persistent, don't give up and don't sweat the small stuff. Lean on your support system. This industry is always changing and I tell our newest associates that the most rewarding and the most challenging part of this business is that each day is a new day – no matter how proactive or how well planned your events are, something or someone is going to throw you a curve ball and alternate plans will need to be made. Always anticipate what's coming next and the what if's. Looking back, situations which seemed insurmountable then would not be as dire today, when thinking more clearly and leaning on our experienced self.
Next Goal: Work smarter, not harder, and self-care – this is a daily goal for me this year. Lead a growing team and provide mentorship for our newest associates starting in the industry. When joining Brightspot (formerly Spear One) in early 2013, the company was shy of 30 employees. Today, we are approaching 100 and the future looks very bright. I look forward to expanding my industry knowledge especially around new emerging destinations, technologies, and traveling the globe – preferably near white sandy beaches. And most importantly, appreciate the precious time spent with family and loved ones on both sides of the globe. 
Ashley Cavalli
Senior Sales & Events Manager, Brooklyn Bowl Las Vegas
Whole-Hearted, Tenacious, Resilient 
Aha Moment:  After months of 60+ hour work weeks (like so many of us!) I was wondering if this was the industry for me.  As I was wrapping my first big program with a division of a well-known tech company, the end client pulled me aside and said, "Ashley, the magic of what we created here has been incredible. We've seen our team come together and gel like never before in such a fun and inviting environment. There's no one out there that can do what you do. Thank you." That was the moment I knew the meetings industry was home. 
What One Moment Made All the Difference? Taking complete ownership of my own learning has made all the difference in my career.  I was always looking to help on projects that were above and beyond my wheelhouse for the sheer knowledge of how to do it for the future, and to make myself a well-rounded team player.  I had (and still have) great mentors to help guide me through roadblocks but I loved taking the initiative to be more involved and self-teach a lot of what I know today. 
Advice for My Younger Self: Know when to ask for help.  Winning the Burnout Olympics is not something to be proud of and it's a lie I've been secretly telling myself for decades. Staying firm on boundaries, and reaching out for help when at capacity, has been a game changer for every aspect of my health and well-being. By staying connected with my team and finding win-win solutions to ensure we all succeed by sticking together, I'm able to give my all to my clients in a way that brings energy and joy to everyone. It's my new secret I want to share with everyone.
Next Goal: I'm aggressively chasing my CMP this year!  It's easy to put things on the back burner when you are busy but this is the year to invest in myself; to fill my own cup up so I can be a more quality person for everyone around me. My own learning in the industry has brought me so far, which I'll always be grateful for. Now, earning an industry recognized certification will add an additional layer of trust and respect to our partners and clients alike to make sure they continue to receive the levels of service they've come to expect!
Lisa DeLeon, DMCP
Vice President, U.S. Sales, Terramar, a DMC Network Company  
Integrity, Excitement, Love
Aha Moment: 23 years ago, I stumbled into the Destination Management industry really not knowing what it was at all. I can say that I immediately felt at home. It was the people that really drew me in. The planners, hoteliers, vendors and team members that I was in the trenches with everyday making magic happen.They were not only colleagues, many became life-long friends. Monotony did not exist in my day to day and every program was an adventure. Putting all the puzzle pieces together to ensure the success of a program alongside my team brings such a feeling of accomplishment. 
What One Thing Made All the Difference? I realized very quickly that there was always someone in the room who knew more than I did. I made a conscious effort to become a "student" of my unique industry. I found mentors that were successful in many different areas of the hospitality and meeting industry that I could learn from. I took advantage of the different resources that were available for education from industry associations. I joined industry associations and was actively involved.  From those experiences I learned to speak in public and to how to work with and lead a team of dynamic professionals with different views.
Advice for My Younger Self: I would tell my younger self to put your head down and work hard. Do the difficult things that are right, not what is easy. While you may not know what is next, continue to work hard and find joy in the smallest things. How you treat people matters, even on the worst days.The meeting and event industry is a team sport and you are only as strong as the team you have built around you. Always be a team player so that when those challenges arise you have trusted resources on your bench.
Next Goal: My next goal is one that was stalled but not forgotten during the pandemic. I am working alongside many of the brightest minds in the DMC industry to create curriculum, educational pieces and resources for colleges, speakers and institutions globally that will provide a broader knowledge base of the destination management industry to our up and coming workforce. Helping to educate why and how a DMC supports so many facets of the meeting industry. This is my opportunity to give back and hopefully inspire someone who is looking for their path in the meetings and event industry.
Margret M. Ditolla, CAPM
Project Management, Insurer Consulting Group, Marsh 
Positivity, Resiliency, Dedication
Aha Moment: I had just started working at Marsh and was tasked with organizing a 3-day healthcare conference (ASHRM) in Dallas for 100+ colleagues with only 3 weeks lead time. No one had started planning for our presence at the conference. I jumped in and negotiated my first hotel contract and planned the entire meeting essentially on my own. Well, not only did I pull it off flawlessly, I shocked myself and impressed a lot of senior people because of my age and being a newbie at the firm. I realized at the moment, I had a knack and love for meeting planning.
What One Thing Made All the Difference? Very early in my career, my boss at the time received a job offer from a competitor and asked that I join him. It was crazy – I resigned on Friday, attended my brother's wedding on Saturday and started a new job on Monday. After 30+ years now, I never looked back. By taking that chance, I have built an amazing career. I was able to use my talents to create memorable, unique meetings and events for our colleagues and clients. I have had the opportunity to travel, plan meetings and attend conferences while making amazing connections along the way.
Advice for My Younger Self: You can do it!  You'll endure tough times, but be strong and confident – people are counting on you. Do what you think is right, even if you have to take a risk. Ask questions. Over a three year period, my husband suffered a stroke, my brother passed away from lung cancer and my son was diagnosed with a very rare type of cancer. I was their caregiver and also the breadwinner. It was a challenging time. During a conference, our CEO at the time said to me that I inspire him!?  Those words coming from him meant so much. My younger self had no idea what was in store for her.
Next Goal: I would like to attain my Project Management Professional (PMP) designation, expand my network in the event space and start to travel again post COVID-19. I'd like to continue my volunteer work with two non-profits, GiGi's Playhouse NYC, and Ronald McDonald House New York and create magical fundraising events for them. My New Year's resolution – go to that concert – even if I go alone!  Finally, I would like to finish writing the book I started years ago about my brother's battle with lung cancer and how his love of music gave him hope and kept him alive longer than anyone had expected.
Adina Dumitru, CMP
Manager, Special Events, Hilton
Resilience, Adaptability, Kindness
Aha Moment: In my 20s, my career vision was a position in Marketing or Public Relations but "so it happened", I ended up in the Hospitality industry. It was not love at first sight but the more I understood myself and my passion for people and how much I enjoyed creating meaningful human connections, the more I fell in love with this career path. Hence my everyday motto became "work is love made visible" – approaching a demanding profession with joy makes a huge difference for me and the ones around me.
What One Thing Made All the Difference? My first real job was Front Desk Agent at the legendary Caribe Hilton, in Puerto Rico. After 5 years and different positions on the property, I realized I needed something bigger, so I moved to Los Angeles as a Special Events Coordinator with Hilton. While I'd never visited LA before, nor did I know anybody in the city, I packed my bags and didn't look back. I am where I am today because of that wise (or crazy) decision. Regardless, I am infinitely grateful for all lessons in life!
Advice for My Younger Self: Believing in myself and knowing that, despite the outside noise, I am always putting my best foot forward in every situation. Like everyone else, my life story hasn't always been a smooth path, but taking one moment at a time and enjoying the happy moments when I have those, so I have my bank full when I encounter tough times. Never give up and never stop wanting to grow and evolve. At the end of the day, this is life, and it's better to embrace and learn from challenging situations than to battle them. 
Next Goal: Advancing in my career is a top priority, not only in title but also in learning opportunities. While I am quite familiar with the world of events in the Americas, I would eventually want to expand my expertise globally. I am a native European, born and raised in Romania, with a Latin American heart thanks to my Puerto Rican extended family, and I live in sunny California. This mix is the perfect base to take on the world and keep making a difference every day by touching people's hearts through the events I create. On a personal level, I am passionate about Interior Design and all the infinite creativity this path provides. I like to keep an open and curious mind while my inspiration keeps growing!
Stephanie Golding Kilroy
Sales Manager, Valley Forge Convention and Tourism Board
Listen, Humor, Empathy
Aha Moment: I have always had a personality of giving. In my career, I have found that I thrived with being a problem solver and providing solutions. I am good at making it right. Once I realized I possessed that skill set, I knew I was home.
What One Thing Made All the Difference? Because of the uniqueness of our industry, I have been fortunate to take on positions that were not necessarily a straight career trajectory.  From restaurants to country clubs, luxury brands hotels to conference centers to convention centers to select service properties; I have worked in every type of meeting facility that exists. I also took on many different roles within our industry. This allowed me to see all sides of the business and provided me with a unique knowledge and birds' eye view of all the people and places that I served. This vast experience has been instrumental in my role at the VFTCB.
Advice for My Younger Self: Take a deep breath, step back and tackle one small thing at a time. Your positive energy, efforts and integrity will speak for themselves.
Next Goal: I love what I do, and I feel that I am exactly where I should be right now. My life goal as always is to learn everything I can and better myself by utilizing my strengths and working on the things that scare me. Personally, my goal is to successfully see my daughter through college and travel as much as I can. Travel equals life for me.
Liz Graddy, CMP
Senior Project Manager, FIRST, Goldman Sachs
Adventurous, Inspire, Resilient 
Aha Moment: When I completed one of my most complex, challenging, and exhausting programs of my career. At the conclusion of a three-day program with 2,300 attendees, I remember watching Imagine Dragons close out the event and I looked around at all my colleagues smiling and congratulating each other, and said, "WOW, we really did this!" My colleagues are my second family, and I would not be where I am in my career without their continued help and support. They are my home!
What One Thing Made All the Difference? Having someone believe in me at the start of my career. I was 21 when I began in this industry, and after time on Resorts in Sanibel and Captiva Island, I was encouraged to apply for a position away from my home. It pushed and challenged me in more ways than one, but I quickly learned to take every opportunity given and to trust my gut. It led me to the position I am currently in today and I could not be happier. Sometimes you need to step out of your comfort zone.
Advice for Younger Self: It's going to be okay. No matter how much planning you do for an event, things will happen. What matters is how you react and pivot. I remember a client once said to me, "how do you remain so calm?" I said years of practice but really, if a client sees you're distressed, how do you think they will react?
Next Goal: I strive to continue to be the best version of myself. By growing in my career, expanding my network, continuing my love of travel, and most importantly mentoring the next generation. I'm excited for this next chapter and seeing where it takes me!
Sarah Griffin, CEM
Event Manager, Pharma Brand U.S., Informa Markets
Investigate, Evaluate, Change
Aha Moment: Actually, I was "born" into the industry. My mom was a nonprofit fundraising director, which meant my entire childhood consisted of helping at fun runs, volleyball tournaments and other fundraising events. I've always enjoyed the event rollercoaster. Starting with the buildup of planning and organizing all the details, the crazy couple weeks before the event, all culminating in seeing everything you've spent so much time and energy on become a reality. The feeling I get walking onto a show floor on opening morning is what reinforces my love of the meetings industry. 
What One Thing Made All the Difference? Choosing only one thing is a difficult task. I think knowing my abilities. Because I knew what I was capable of, I was willing to push boundaries and the idea of what my "job" was. I have always taken on more than was expected, motivated my team and colleagues to do better, even when I wasn't in a place of authority. Everything I have done in my career has been centered around making things better, easier and more efficient than how it was when I entered the role.
 Advice for My Younger Self: Keep going, you're exactly where you are supposed to be. You may feel like quitting some days, but just keep going, it's all worth it.  I've learned over the years that every situation, every connection, and every disappointment in life is exactly what I needed to learn or experience to move forward in my life and career.
Next Goal: From a personal development standpoint, I plan to pursue my CEM-AP, but my biggest challenge and focus right now is growing the event I've recently taken over. As with most events, we're working to recover from the Covid shutdown, but the big challenge was recovering a young event that had barely gotten off the ground when it had to cancel. We are focused on bringing value to our exhibitors and attendees, incredible content, along with implementing new data technology and producing an overall sustainable event. 
Jan Hennessey, CMM
Director, Events, AssetMark
Calm, Creative, Connective
Aha Moment: I had some mentors in my local MPI chapter who pushed me ( I mean "invited" me) to join a committee. Then, suddenly, I was leading a committee. I felt like I had become part of a professional family and ever since then, when we gather, it feels like home.
What One Thing Made All the Difference? Stepping on to a board for the first time changed how I viewed myself and how others viewed me. I had been worried about the amount of time it would take and about not feeling bold enough to speak up in such a formal setting.  But I found my footing pretty quickly and my confidence grew. I learned so much from the experience and every board I've been on since then and that has made all the difference in my career.
Advice for My Younger Self: You need to build yourself a toolbox full of things that comfort you – it could be physical activities, people, food, music, a hot bath and champagne. Take care of yourself so you can take care of others and sort out tough situations. I have learned to pause and reflect.
Next Goal: Planning my future work life is really my next goal.  In a few years, I want to rethink the way I work so that I can continue contributing and creating experiences for a long time to come.  As I have always done, I will reach out to my network and make things happen!   And in the meantime, I want to keep creating new and exciting memories for our clients and keep learning new things.
Kara Hess
Senior Director of Leadership Development & Events, Women Leaders in College Sports
Good Vibes, Be You, Lift Others
Aha Moment: When I saw the impact that a certain event, program, convention had on the attendees. One keynote or session could change the outlook on someone's life forever.
What One Thing Made All the Difference? I wasn't afraid to move away from home! I was willing to take any position in the sports industry; I took my third intern position in Atlanta at the WBCA and it was the best decision I've ever made.
Advice for My Younger Self: Keep going! There is always a way and when something doesn't work… it just means it wasn't meant to be. 
Next Goal: As a former collegiate athlete I am always looking at "What's next" but my current "what's next" is enjoying the present and crushing it. It will take me where I need to go.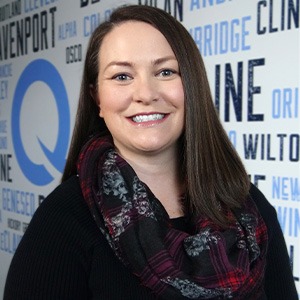 Joan Kranovich, CMP, CTA
Vice President of Business Growth & Director, Sports QC. Visit Quad Cities 
Saying yes
Aha Moment: I started seeing the meetings industry as a home around the year 2013. I began attending more industry-related meetings and events, began pre-promoting the events we were hosting and had one year of being a Certified Meeting Professional (CMP) under my belt. I found myself soaking up the ideas and trends, thinking outside the box for our hosted events and regularly sharing best practices with colleagues from across the Midwest. I also joined the Meeting Professionals International Heartland Chapter this year and started a trajectory of learning and leadership that I could not have predicted.
What One Thing Made All the Difference? The things that I did that I would say changed everything about my career were embracing mentorship and volunteer experiences. As a college student entering the meetings & events industry, I had a few mentors that included my internship supervisors and leaders in organizations in which I volunteered. I learned so much about the industry and met so many people from these outstanding mentors. By the time I was hired full-time in the industry, I wanted to give back to those in a similar position as myself. I became a mentor to students at Western Illinois University.
Advice for My Younger Self: The advice I would give my younger self would be to spread my wings faster and further without worrying about where I would land. I tended to stick to the safest decisions in relation to my education and internships. In my mind, I was always picturing where that decision was going to take me and how my life would end up.My safe decisions did get me where I am today, but those times I've taken a chance have all turned out to be a growth opportunity. Even when things didn't work out, there's always been a learning moment that has helped me grow as a person and professional.
Next Goal: I have recently been promoted to oversee our Business Growth & Service Team at Visit Quad Cities, as well as our Sports Commission, Sports QC. I was also fortunate to just renew my Certified Meeting Professional (CMP) certification for a second time. My goals in the near term are to continue to refine my leadership style and management of our department and organization's trajectory. Long-term, I would like to pursue a Certified Destination Management Executive (CDME) certification and continue to serve as a leader and mentor in the meeting and events industry.
Hayley Landingham
Senior Manager, Meetings & Education, Association of Change Management Professionals
Aware, Empathetic, Genuine 
Aha Moment: I grew up in convention centers and trade shows with tchotchkes as toys (an army of weepuls!). My mother as a meeting planner inspired me by how she could weave together an experience that felt organic but was behind-the-scenes equal parts science and magic. She could transport people out of themselves through curated planning. I often watch the excitement and wonder on attendees' faces as they interact with the environment and each other. I've had amazing opportunities to work with planners who have helped mentor me, managers who have helped guide me and speakers who have shown me the world through their eyes. Association meeting planning is my home because putting members at the forefront of everything is so rewarding. I am passionate about the industry and the value that strategic planning can add to the member experience.
What One Thing Made the Difference? I made the decision that I wanted my staff to far out succeed me whether in the meetings industry or not. It changed everything. I shifted my supervisory focus from pursuing perfection to encouraging growth through goal-oriented education and experiences. I try to limit administrative tasks that can fall to women and give my staff opportunities to create. I have been thrilled to see wonderful talented women who have worked for me to move up in the industry. They're going to make incredible impacts on the world and I will be cheering them on ALWAYS.
Advice for My Younger Self: It's ok to hold things together with duct tape as long as it looks good from the outside. Give yourself grace, appreciate the incredible women around you who have so much to teach you, and enjoy these experiences you create for others yourself as well. Throw away those stilettos and wear better shoes!
Next Goal: I was just accepted into Florida State University's Project Management Graduate Program. I am excited to represent the association meeting planning industry in the program and advance my own knowledge to help lift up my staff into better and more impactful places. I want to earn them being as proud of me as I am of them.
Laura Lutter Cole
National Account Executive, VISIT Milwaukee
Enjoy, Empathize, Elevate
Aha Moment: While working for Marcus Hotels & Resorts, our CEO's motto was "Our ordinary day is our customer's extraordinary day." I knew that a career in hospitality would allow me to lead with service excellence in every interaction I have with guests, colleagues and our partners in order to provide memorable experiences.
What One Thing Made All the Difference? I left a great career with EY to follow my entrepreneurial spirit and start a business in 2001 which I ran successfully for 10 years as an award winning men's clothing store in Milwaukee. That leap of faith has led me through a journey in hospitality and provided me a platform to lead and mentor other young professionals as BOD President of Milwaukee's largest professional women's organization, Professional Dimensions, LLC.
Advice for My Younger Self: My favorite quote by Emerson: "Finish each day and be done with it. You have done what you could. Some blunders and absurdities have crept in; forget them as soon as you can. Tomorrow is a new day." I would remind her not to dwell on what could have been and instead use the experience as a learning tool to move forward and deliver on what was originally promised.
Next Goal: My parents always taught me, "Service to others is the rent you pay for your room here on earth." So, as I continue to grow professionally, I strive to engage more in the Milwaukee community and find ways to serve through volunteer work, board service, and mentoring young women to see a possible future for themselves and believe it can be obtained.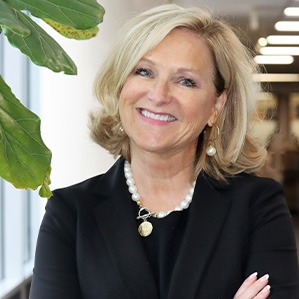 Leslie McKee
Vice President, Design Studio, Maritz Global Events
Intentional, Authentic, Optimistic  
Aha Moment: I was about a year into my position as a Travel Director at Maritz. I had quite literally been on an airplane one time prior to taking the position. A year later, I had flown all over the world, met the most amazing, dynamic people and absolutely loved the work I was doing. I was working long hours in many different destinations, but I fell in love with the industry and the people in it. I am so blessed and thankful for the people I work with on a daily basis and grateful to continue to meet new people industry wide. 
What One Thing Made All the Difference? My husband was transferred to California, so after 11 years with Maritz in St. Louis I took the opportunity to gain a different perspective on the events industry by joining a boutique events firm. It was a fast paced, dynamic environment that allowed me the opportunity to enhance my business acumen.  My tenacity, creativity and critical thinking skills also went to an entirely new level. The perspective and skills I gained during this time is what propelled my leadership when I returned to Maritz.
Advice for My Younger Self: I would tell her the same thing that I tell my daughters and the young women that I mentor. Do your best and be kind. I would also tell her to take care of herself and prioritize her wellbeing. Self-care is something that I wish I would have done a better job of early on. Sleep, quiet time, hydration and exercise are all things I wish I would have prioritized early in my career. Also, worry is the biggest waste of time. Do your absolute best every day and everything will fall into place. 
Next Goal: One of my current goals is to remove the obstacles that stand in the way of our employees by creating conditions for them to realize their full potential. We need to be very intentional about creating time and space in our days to think, generate ideas and focus more intimately on our customers and the challenges they face. I am also focused on helping influence the future of the organization by working on a culture initiative that aims to redefine our values, priorities, behaviors, and interactions. I am convinced this initiative will create downstream benefits for all employees, partners, and clients.
Gabriela McNeil, CMP
Director of Operations, Company 360 Destination Group, Florida
Resilient, Adaptable, Empathetic
Aha Moment: Growing up in the tourism capital of the country – Orlando, FL – I refused to work in hospitality and did not want to follow that career path. Of course living in Orlando, my first job was in a theme park. Like many stories, I fell in love with the industry and wanted to do more. Working many corporate events on the theme park side I thought it was amazing how people had "so much to buy out a park and throw the coolest party ever", yet little did I know what the industry held. I was determined to be on the other side by planning & creating "cool parties". By working my way through the industry, I ended up learning more than what I thought I knew – switched over to the hotel side to eventually find my home as a meeting planner. I knew it was meant to be! Even when Covid tried to temporarily stop my dream, I was able to make my way back to events! Now I am 12+ years strong and counting.
What One Thing Made All the Difference? I never let others break down my dreams. Many times early on in my career I was told I was "too young" to be in the positions I was in. In every job I strived to be the best in each of my roles, get promoted when I was eligible and continued to learn via mentors, educational events, etc. With all of this, I was able to become one of the youngest meeting planners for a Fortune 500 company, earn my CMP certification at a young age, have the career that I dreamed of while also starting a family. This all eventually led to me earning my dream role as director of operations for an amazing company while also finding the work life balance in my personal life. I could not have asked for a better career – never stop believing!
Advice for My Younger Self: Nothing honestly. Through the tough times is how I become the strong person I am today. I managed to earn jobs learning so many facets of the hospitality industry by working in hotels, venues, theme parks, meeting planning and DMC services and it has made me the knowledgeable person I am today. Tough times are lessons learned. Once you make a mistake, you learn from it, but if you dwell on the past you will never be able to succeed. No one is perfect, it is just how you bounce back and recover that matters.
Next Goal: The next goal I am pursuing is mentoring and developing my team who are in the next generation of the hospitality industry. Providing them all the knowledge I have learned over my career (good, bad & ugly) and helping them find their path especially in the "new normal" post COVID. Whether it is to stay within our industry or pursue anything they are passionate about – help them find their "Aha" moment. As well as working with local industry professionals in monitoring students from the UCF Rosen College of hospitality located in Orlando, FL. As a previous Board of Director of the MPI Greater Orlando Chapter and UCF alumni, this is something I am truly passionate about. 
Lynn Miles, CMP
Sales Manager, Ocean Center Daytona Beach
Passionate, Warm Hearted, Adventurous
Aha Moment: As a new Deputy Director of Meetings for a large national association, I attended my first industry conference in 1998.  My Director of Meetings and mentor of many years and I attended the International Association of Exhibitions and Events Annual Conference (formerly IAEM).  After my first encounter on the trade-show floor with the destination representatives, industry suppliers, educational sessions, and networking events, I was hooked. I knew then my career would be within the convention industry. Throughout the years I have enjoyed roles on each side of the industry, both planner and supplier. I still get that same feeling of excitement and energy when I walk onto an exhibit show floor.
What One Thing Made All the Difference? This is an industry where we are in the business of human connections.  Fostering relationships with industry peers, partners, and clients has been the most valuable lesson and made all the difference in my successes. Just like personal relationships, business relationships take time to develop. I firmly believe it is an investment that results in (ROR) Return-on-Relationships. Many of my long term friends have been developed through business partnerships.
Advice for My Younger Self: Take the "high road" and keep a positive attitude, even when faced with negative challenges both professional and personally. Continue to strive to do your best no matter what circumstances or adversity comes your way. Positivity and kindness are the key factors. Surround yourself with like-minded professionals who will inspire and lift you up.
Next Goal: My future goals include finding that perfect balance between work and home life. Being a traveling road warrior for most of my 30-year career, I look forward to unpacking my suitcase more often and enjoying some down time. Specific goals include unplugging and not checking emails at all hours, not taking business calls at dinner time, working on weekends and vacation time. Setting a priority to maintain this balance and sticking to it!
Darci M. Motta, CMP, CITE, CIS
Manager, Meetings, Events & Travel, CSAA Insurance Group, a AAA insurer
Dedication, Creativity, Inspiration
Aha Moment: I remember standing on the roof of a villa outside of Rome on the final night of my first international incentive, a tenor had just finished serenading the group and on the final note the fireworks started right on cue. Goosebumps covered my arms and as I looked out over the vista and our achievers excitedly gasped below me, I knew I'd found my career and my passion. I was home.
What One Thing Made All the Difference? Giving back to our industry has been my secret sauce throughout my career. Serving on local chapter boards for both SITE and MPI helped me grow skills that were outside of my day-to-day role and expanded my personal and professional network. Whether it was leveraging and growing my social media skills, planning a conference and trade show at Moscone, growing my leadership skills or taking the leap and presenting an education session, I wouldn't have had those experiences without my volunteer leadership roles.
Advice for My Younger Self: Breathe and give yourself grace. I chased perfection for far too long in my younger years and I'm now trying to unlearn the anxieties that unhealthy chase taught me. Life is a journey and not a competition; it's how we show up and recover in moments of challenge that are far more important than striving for unattainable perfection.
Next Goal: Creating community and curating attendee-centric, inclusive gatherings in the era of a more distributed hybrid workforce. While many industry statistics compare us to 2019, I truly believe we're at an exciting time in our industry where we can influence a new path forward. I want to be on the leading edge of that. And personally, I want to explore a few more Michelin Star dining experiences and break down a few walls in my family tree research as I learn to put myself first from time to time too.
Selma Muslimovic
Director of Sales, Fairmont Scottsdale Princess
Accountability, Resilience, Personal Influence 
Aha Moment: I was very fortunate to be exposed to the hospitality industry at a very young age as my parents began their careers in hotels after they moved to the United States. My first "taste" of meeting planning was at the age of 18 when I was an executive meeting manager for a limited services property. I loved showing my little "home" to planners, helping them envision their meeting, contracting and servicing the group. I was "hooked" from the start!
What One Thing Made the Difference? I took the risk as 19 years old to pause college after I was presented with a national sales manager position. I've never looked back. This has been the most rewarding path that continues to challenge me year after year. I love meeting new people, exploring creative ways to help meeting planners plan the most exceptional experiences, leading my team by helping them grow professionally and in their careers and my beautiful resort that I have been lucky to represent for the last 13 years.
Advice for My Younger Self: Be courageous by trusting your intuition, knowing who you are and what you believe in. Empower yourself by understanding your strengths and using them to overcome your weaknesses.
Next Goal: I strive to continue to inspire, train and motivate my team members to believe in their talents and achieve their personal and professional goals. I've loved watching my colleagues grow and get promoted to young, fearless leaders in their fields. 
Tori O'Neill
Account Director, Enterprise Events Group
Persistence, Optimism, Adaptability 
Aha Moment: I knew I was destined for the events industry after I operated my first complicated program with EEG in Colorado. Our final night featured one of my favorite bands, Cold War Kids, and I was to be held at the natural wonder of Seven Falls. Ultimately the weather forecast decided differently, and rain brought us into a hotel ballroom (I know you all can relate). What we were able to create inside that space was truly magical, bringing an outdoor festival in.It was the first time I felt the thrill of seeing a quick solution come together that the crowd loved. That high was real, and I was hooked.
What One Thing Made All the Difference? I credit my time spent living abroad after college to my career successes. It helped me bring a diverse hospitality background into everything I do today. From 2008 to 2013, I lived and worked in Australia and New Zealand– waiting tables, working at a ski resort, overseeing hotel banquets operations and managing fine dining restaurants. When I returned to the U.S., I felt prepared to tackle the events world as I had originally set out to do. My confidence was at an all-time high and I knew that these worldly experiences set me apart from others with similar skills.
Advice for My Younger Self: You thrive under pressure, so embrace it. Challenges, struggles and overcoming obstacles make the wins that much better. The times when things have gone terribly wrong will be your favorite experiences and you will remember how you overcame them.  Make sure to continue to stay grounded and true to yourself throughout the process and do not forget to enjoy the relationships and special moments. This industry has infinite highs and lows, so always keep your eye on the positive. Work hard, try hard and don't forget the snacks because you get hangry.
Next Goal: My current goals revolve around self-care and creating better balance in my daily life. This industry can take over your life if you let it. My next endeavor is to put greater focus on myself and my family first. Let's not forget what the Covid-19 world taught us– it's OK to slow down. My husband and I recently welcomed a new french bulldog puppy and have been taking more weekend camping trips in our teardrop trailer. It's these moments that I want more of while maintaining a stable and successful career in events.
Alyson Patrice Patterson, CSAC, CAAC, CMAC, CVSC, CMEC
Meeting and Event Contracting Analyst, Health Care Service Corporation
Aggressive But Humble
Aha Moment: I worked in the health administration industry for years before I was hired at Health Care Service Corporation. When I applied for a senior administrative assistant position I had no idea that it would start a chain of events that would ultimately change my life for the better. Shortly after starting with HCSC, I was promoted to reporting specialist and then to contracting coordinator. I was also able to complete both my bachelor's and master's degrees in health sciences and eventually was promoted to my current position as a meeting and event contracting analyst. I have been able to absorb so much of the industry by working in the corporate meetings and events department and going to these Fams. 
What One Thing Made All the Difference? One thing I did that made a difference in my career, in addition to earning my graduate degree, was forming relationships and rapport with those in the meeting and planning industry. By forming these connections, I have been able to learn about the industry in depth and gain friends. This has helped me tremendously! I continue to learn about different aspects of the planning and all of its counterparts from these bonds – it sure does help when you have people around you that have the same interest! It has ultimately pushed me to take my career and my abilities to the next level. I continue to improve myself every day. 
Advice for My Younger Self: The advice that I would give my younger self when she encounters tough times is to keep going until you find resolution. I would tell myself to not give up and that hard work and dedication does truly pay off! I would keep telling myself that there is a light at the end of the tunnel and when you do get to the light to shine it unto others. By doing this you will become and remain humble as not only are you possibly saving and helping someone else, but you are also helping yourself. There is no better deed than helping someone in need!
Next Goal: I have many goals that I am actually thinking about pursuing, my biggest one being earning my doctorates. Until then, I would like to continue to grow within the meeting and event planning industry. I want to continue to enhance my current skills by obtaining additional certifications. I would also like to continue to meet with seasoned and new planners and industry leaders so that I can absorb their wisdom and learn from their experiences and allow them to learn from mine. Building rapport and relationships are imperative to this industry as it can lead to great opportunities!
Natalie Rivera
Meeting & Event Manager, NHS Global Events
Mentorship, Kind, Professionalism 
Aha Moment: I was a customer service representative for an event management company and was asked to travel onsite for registration support. This was my first event ever & I was extremely nervous! I was nervous because it was at the Gaylord Nashville, which is great for large groups, but for a rookie like me I thought I might've been in over my head! I wasn't sure what to expect. Naturally, the first thing that happened to me was getting lost before reporting to my first shift. Once I found my way, the excitement of checking 3,000 participants in was exhilarating and I remember thinking "this is what I want to do." At that point, I had my Aha Moment and I knew this was the industry for me.
What One Thing Made All the Difference? Networking in my community! I was interning for the chamber of commerce and leading their community run/fundraiser which forced me to step outside my comfort zone. I realized by engaging various local businesses to donate their time or sponsorship, there needed to be a sense of confidence in my outreach. I understood how important relationships and networking were. This led me to my favorite story, attending a Bon Jovi concert where I was networking with my now employer!  
Advice for My Younger Self: Take each experience as a learning opportunity. Find the silver lining in every journey because it may give you a unique perspective. Recognize that not everything is perfect, regardless of how much you may have planned for the best case scenario. I would remind my younger self to be your best professional self and acknowledge it is okay to have flaws. Do the best you can and prepare for what you know. Focus on what you can control.
Next Goal: Mentorship. We have new colleagues at NHS Global Events and I want them to feel comfortable. Whether it be a newcomer in the industry or just new to the company, I want to be able to advise and help navigate their journey. I remember having a great mentor that helped paved the path for me and I want to be able to do the same for someone else. I want newcomers to feel they can come to me with any questions they may have. Professionally, I've joined SITE Chicago which has engagement through education and mentorship programs that are of interest for me and I can use these programs to help improve my mentorship abilities.   
Veronica Rivera, HMCC, IESC
National Sales Director, San Diego Tourism Authority
Stay Wild
Aha Moment: Like many people, the hospitality industry was an accidental industry for me. I was studying business administration at San Diego State University when a counselor recommended I take an intro to hospitality class. Three weeks into the course, I changed my major and never looked back. As a small-town girl who grew up in Central California, I had no idea you could receive a Bachelor of Science degree in Hospitality and Tourism Management with an Emphasis in Meetings and Event Operations. Now, 13 years later I have the pleasure of representing "America's Finest City" as a destination.
What One Thing Made All the Difference? My favorite quote is, "have the courage to bring the gift of all of who you are to all of what you do." – Chris Heeter. As a determined, energetic, Latina woman that identifies in the LGBT+ community, embracing my most authentic self has forever changed my career. Not only do I sell an amazing destination, I am now entering my second year of mentorship of the San Diego Tourism Authorities Accelerator program. Showing up as my authentic self makes others feel comfortable to do the same and helps our organization create a safe environment to advance the visibility of small, minority, LGBTQ, woman and Veteran owned businesses within the San Diego hospitality community.
Advice for My Younger Self: Have a plan but live in the moment and experience what the universe is presenting to you because no matter what, good or bad, "this too shall pass."
Next Goal: After being recognized in 2022 as an Industry Leader of the Year by the National Association for Catering & Events San Diego Chapter and honored on the inaugural list of San Diego Business Journal's Top 50 Leaders of Influence LGBTQ+ in association with the San Diego Equality Business Association I realized I can fully embrace showing up as my most authentic self. My current goal is to learn Spanish in an online program called Spanish Sin Pena. The program is for Latino/e/x's struggling to learn Spanish. I hope to use Spanish to share my story and the inclusive spirit of San Diego as a destination. 
Jeanette Stensgaard, MBA, CMP, HMCC
Senior Director for Events and Education, Kidney Cancer Association
Genuine, Intentional, Strategic
Aha Moment: I have always loved the hospitality world, but I absolutely fell in love with meetings nearly 20 years ago when I worked for the National Association of RV Parks and Campgrounds. As the executive assistant, I got to plan the Board and Committee Meetings as I was going to school preparing for a career in nursing. When the Meeting Planner retired, I was promoted and took over the conference planning. It was then that I knew this was what I wanted to do as a career!
What One Thing Made All the Difference? The one thing that I did that made a difference in my career was to get involved in industry-related organizations and professional development! Yes, this means a lot more time management and priority-balance, but I have learned more in the last three years being a part of organizations like MPI and attending industry events where I get to network with other like-minded professionals than I did in the first 10 years combined! It's like I found my people!
Advice for My Younger Self: The advice I would have for my younger self during tough times is to surround yourself with people who are smarter than you and who talk about their goals, dreams and ambitions. As someone who has a compulsive need to be the gal with the answers, this has been a hard lesson to learn. However, if I have a network of experts, I have endless resources for out-of-the-box problem-solving techniques, energetic and inspiring motivation, and focused strategic concepts which are far more useful than having one answer.
Next Goal: The next goal I am pursuing is becoming a recognized leader in the industry through speaking engagements. I want to be a speaker who inspires, teaches and mentors, where my passion for this industry is palpable. I want to be a part of the story when other passionate people are successful! 
Stephanie Tanpure
Vice President of Sales, Sands China Limited
Family, Perseverance, Visionary
Aha Moment: I consider myself very fortunate that my career has taken me abroad very early in my journey which was pivotal in realizing my passion. I took my first role within the International Meetings & Events industry in Dubai back in 2006. It was an exciting time for Dubai as it experienced transformational growth and demand especially within the meetings and events industry. I fell in love with the destination, the people – both colleagues and customers – the product, the opportunities, the growth, the connections and the MICE vibe! Travel is one of my greatest pleasures in life, so finding a career that I love that also allowed me to pursue my dreams in travel has meant that our industry has been the perfect match for me. Having had the opportunity to live and work in London, Dubai, Sydney and Macau (SAR, China) has opened my horizon greatly and continues to fuel my passion for our industry every single day.
What One Thing Made All the Difference? Connections. My first international role abroad as an expat was made possible through a University alumni connection. I learned early on that connections would see me through my career. It is a passion of mine to serve, make people feel special and valued and capitalize on the power of human energy through connecting and engaging with people. Throughout my career, I have been at the end of a helping hand from connections I have made who have opened doors, provided introductions and held their hand out and pulled me up when an opportunity arose. I believe we each have a role in supporting each other within our industry and reciprocating that service where we can is something I am very passionate about. 
Advice for My Younger Self: Don't sweat the small stuff and fight the resistance to emotionally react. Keep level-headed and clear-headed – don't just accept things but to persevere through them. We are constantly bombarded with everyday stresses, and while problems come in all shapes, sizes and degrees of seriousness, it's how we decide to view our challenges that will ultimately dictate the level of stress we encounter. The more we view our challenges as emergencies and want them to go away, the worse they become. If we can learn to accept our challenges as inevitable parts of life, then we can view them as potential "lessons in life." This shift will ultimately lift a giant weight off your shoulders and you have the room and energy to practice personal growth and inner peace. 
Next Goal: This year is another big year for me personally. As a mother of three littles ones and a fourth on the way, I don't have a shred of doubt that motherhood continues to challenge me and make me an exponentially better leader in our industry. Having limitations of needing to be home in the evening, I am really forced to prioritize and be productive. Rather than clashing priorities, I see work and motherhood as mutually beneficial proficiencies. I also believe my kids get something from my career, and my career gets something from my kids. I look forward to looking back in 12 months on all that I have been able to contribute to the industry and all that our industry will have achieved. 
Sara Weissman, CMP
Head of Operations, IDGA, IQPC
Creative, Bright, Authentic
Aha Moment: I have always thought of planning as an art. The art of bringing people together.  Whatever the reason, cause, celebration, I love being part of that experience from start to finish.  The challenges that come along with each "masterpiece" have made me a better planner. 
What One Thing Made All the Difference? Confidence is key. Imposter syndrome is a term you hear a lot these days, and I wish this was trending earlier in my career. There are moments, situations, and people that will want to change you and make you think you are not good enough. Once I started to truly believe in myself, it made all the difference in my planning.
Advice to My Young Self: "You WILL figure it out", is what I repeat in my head when times get rocky. As a planner, we are A+ problem solvers and there has never been a problem that can't be worked through. 
Next Goal: I am pursuing starting an operations team out of the IQPC NY office. When Covid 19 hit, the planning team was removed due to budgets and more. I am currently a team of one in the USA, at IQPC, and starting a team, being a mentor and molding future planners would be a lifetime achievement. 
Kimberly Wells
Director of Convention Services/CRM Administrator, Memphis Tourism
Live, Laugh, Enjoy
Aha Moment: I knew the meetings industry was home for me very early in my career and I still feel the same way today as I did twenty years ago. There has always been something special about assisting people in accomplishing their mission in life. I was fortunate to find a career that has always been a part of my calling. Clients have a way of making me stretch and reach my highest potential. Something is refreshing about holding a client's hand from the very beginning of the planning process until the final departure. In most cases, my relationships extend to lifelong friendships that I am forever grateful for. I feel like my home in this industry is richer because of my connection with meeting planners. 
What One Thing Made All the Difference? The one thing that has made a difference in my career would be my ability to focus. I have always had tunnel vision and have rarely been distracted by things behind me. When one is focused, you have no choice but to be present. My clients get the best version of me because I have trained my brain to focus on the task at hand or the individual(s) in front of me. This character trait goes a long way with individuals. I am very proud of myself for fine-tuning this skill very early in my career of two decades. 
Advice for My Younger Self: You will make mistakes along the way but keep being the resilient individual you are. Strong, bold, outgoing, patient, kind, and detail-oriented are just a few adjectives to describe what makes you a unique woman. Always, keep your head up and be a voice of reason in a world that sometimes won't be kind back to you. Remember who you are when times get complicated. It will always be in your valley season of life that you gain the most wisdom. Please see the good in those moments and learn from them so that you may continue to use your platform to help others. 
Next Goal: The next goal I will pursue is to get my CMP certification. We work in an industry that is always evolving through skill and discipline. By obtaining my CMP certification, I will be able to serve all clients and colleagues with the most current knowledge about our industry. My clients will benefit tremendously from this accreditation. Also, this accomplishment will convey credibility to a meeting professional's opinions and ideas. Industry people love knowledge through experience and creativity. I want to continue to set the standard of excellence for my clients by being CMP certified to ensure a five-star experience internationally and externally. 
La-Toya N. Williams
CEO, LNW Enterprises LLC
Unrestricted, Spontaneous, Without Limits
Aha Moment: I knew the hospitality industry was my home in college, but I knew the meetings industry specifically was my safe place when I began to take clients' visions and make them a reality. Seeing an empty room transform into a widely successful event is mind-blowing. My motto is "from conception to conclusion." I remain with my clients from the beginning where we are throwing all concepts and creative ideas on the board, to seeing them become a perfectly crafted event. Memories only take a moment to create, but weeks to execute.
What One Thing Made All the Difference? In 2019, I bet on myself, left a well-known hotel chain and started my own event sourcing and planning company. At the end of their conference, my clients would say: "I wish I could take you to my next city." Now I tell them, let's go! Taking my skills, education and love for hospitality to the next level has been hard work but I would not change any of it.
Advice for My Younger Self: Simply, do it scared. You will be scared. Fear is natural. Use it and allow it to fuel your passion to pursue every single dream. Your dreams have wings and no one can stop them. Every "no" you've ever received should propel you to your next adventure. Listen to your gut; it will never steer you wrong.
Next Goal: I would love to book my first citywide event, seeing thousands of people gather together for a unique mission is life-changing, and it can happen with me. Conferences and events are ever-changing and that change can alter the trajectory of your business, I am here for it all.
Debra A. Zabloudil, FACHE
Chief Product Officer, ASAE
Empathetic, Adventurous, Evolving 
Aha Moment: I was in charge of meetings many years ago at a healthcare association and was given the role to lead our multi-day 5,000-person event. After many long hours, troubleshooting, planning and executing the meeting, I felt such a sense of accomplishment and satisfaction. Watching a staff team come together with a common purpose is so gratifying, and seeing members respond to your team's work makes all the hours worthwhile. Most importantly, seeing those in attendance walk away inspired to make positive changes in their own organizations is when you know you have made a difference. I knew at that time that I had found a career that I loved and would continue to grow into for decades to come.
What One Thing Made All the Difference? In 2004, I went out on my own and started a consulting practice in association learning and events. I had just had a significant birthday and had found the draft of a business plan I had completed five years earlier. At that moment, I realized how quickly five years passed—and so would another five years, and another – if I didn't make a move. It was intimidating, but I knew I needed to do it. That day I made the decision to incorporate and launch The Learning Studio. I learned so much from my 18 years in consulting and grew and evolved tremendously during that time. I was conducting research, giving advice and counsel to association professionals and leading countless sessions and workshops for clients all over the globe. I also believe that my work in my consulting practice prepared me for the role I have now at ASAE, which has been a great new experience. 
Advice for My Younger Self: Keep searching and evolving. Uncover the essence of what you love and work to be the very best at it. Give more than you ask for. Understand the power of a strong network  – developing and growing one is important to anyone's career. Make sure people know how much you appreciate them. While you are busy working in a profession you love, you can make the very best friends. 
Next Goal: I feel honored and humbled to be working in my role as Chief Product Officer at ASAE. My goal every day is to do my part in making the organization as strong and member-driven as possible. I look forward to continuing to work with my team and across the organization to create a continuously evolving and relevant organization that drives change and new thinking. Every day is a new challenge, and it's exciting to be part of such a great organization at this point in time.