Shelly Archer
Attentive, Hard-Working, Humorously Honest
Fierce Fuel: My love for the industry and my family fuels everything I do. My two sons are the most important thing in my in my life and motivate me to be a better human daily.
I was lucky to fall into the hospitality industry through a book I was given, Jobs in Paradise. I followed my heart and never looked backed. I couldn't agree more with the saying, "Choose a job you love and you will never have to work a day in your life." I love what I do… even in the difficult times!
Attack Mode: It might not be sexy, but nothing replaces hard, consistent and honest work. I wake up every morning, go to work and make the best decisions possible with the information I have in front of me. This has been especially true during these very trying times.
We also relied on the incredible ideas and talents of our diverse staff, which made it possible for us to pivot into additional revenue streams. We remain relevant and top of mind to our clients while the industry rebounds.
Goals Currently Stalking: Our current and future core values center around maintaining our family atmosphere, employee empowerment and employee life balance. To better serve our clients around the nation, our future goals include increasing our footprint from our current 17 locations.
Robust technology is also a key initiative for 360 Destination Group, to manage today's corporate climate, the unique needs of our clients, and to assist our staff to be effective and efficient. Philanthropy has been an important aspect of our company culture and history, our goal is to intensify our charity outreach by supporting our staff's passion through financial support and participation.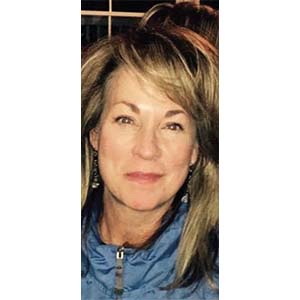 Kim DaRoja
Contribute, Inspire, Enhance
Fierce Fuel: Fear of failure, desire for continual self-improvement, to become a better Christian, to learn every day, my words and actions build trust, respect, and meaningful, life-long relationships. To never let down every person in my life who put their good name on the line to refer or offer me a job.
My disdain for hearing people say, "I can't. That won't work. It's how we've always done it. There isn't a better way. It's too hard." It makes me more resolved to seek alternative approaches, efficiencies and solutions.
Attack Mode: Being involved in several startups gave me invaluable life experiences, expanding my vision and comfort to color outside the lines and instilling more confidence and courage to pounce on opportunities during challenging times.
The wisdom to expect and ability to adapt to constant change, not to fear the cynics, but embrace their criticism to drive the development of rock-solid A, B and C contingency plans to success.
Most importantly, collaborating with others to build strategy representative of everyone's fingerprint in the plan built upon their unique experiences, wisdom, skills and talents. I am blessed to work with an extraordinary and talented group of sales professionals who, from the beginning, faced challenging times from Hurricane Maria recovery, earthquakes and the pandemic. Still, their persistence and resilience have only grown. Their campaigns are innovatively bolder, driven by a profound passion for Puerto Rico and a desire to bring greater prosperity to its people.
Goals Currently Stalking: Make myself a priority and take better care of my health every day. Put my family above all other relationships. They've sacrificed a lot these past three years.
Dedicate time every day to rekindle friendships I've neglected the past three years. Grow spiritually and emotionally. Let go of what someone did to you in the past, don't try to figure out their motives. Move on and give it no dominion over your future. Stop worrying about the "what ifs" and live for today. Trust my instincts. Travel for fun, not just for work. Renew my passport! Get a professional headshot!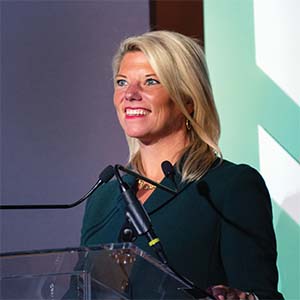 Tori Emerson Barnes
Executive Vice President, Public Affairs and Policy, U.S. Travel Association
Lead with Heart and Inclusivity
Fierce Fuel: Passion with balance, discipline with agility, vision with realism. The drive I invest in early morning workouts gives me the focus to think strategically about how we can best advance the travel industry, provide the best leadership of a staff that represents over 1,100 members of a very active national trade association and to be the best mother to my daughter.
I am also a huge believer in kindness and inclusivity—it is amazing how you can change people's lives and perspectives when you lead with these values.
Attack Mode: It is important to have a vision, but a realist knows that being agile is critical to being able to deliver results. Some things are going to be out of one's control and putting our industry members' needs first are always top of mind for me.
Anticipating those needs is paramount to being able to deliver results. At the beginning of the pandemic, they needed information. Then we saw quickly, they were going to need relief because shutting down the industry was going to have massive consequences, so we pivoted into action to get relief and delivered almost $500 billion through differing programs.
By bringing our members together, we were able to develop health and safety guidance and we began to rebuild confidence in travel. We built an even larger coalition to develop the industrywide consumer campaign Let's Go There, which helped efforts to bring back domestic leisure travel. Working together, we started to address the need to bring back international and business travel.
Now we're dealing with bringing back the workforce. It all comes back to putting members first, anticipating needs and having the drive to execute quickly and holistically.
Goals Currently Stalking: It has taken me a while, but I'm finally letting go of the "small stuff." Life is too short, and it is so important to live life to the fullest. I will be dancing more in my kitchen, laughing with my friends and working hard to be more present and be the very best person and mother that I can be.
U.S. Travel is positioning the travel industry to emerge from the pandemic stronger and more resilient than ever before. We have a real opportunity to accelerate our work and make sure that we are equipped to meet the future of our industry in a world of rapidly evolving issues that span technology to sustainability and mobility.
Ensuring stabilizing policies to improve the workforce, seamless travel experiences and sustainability are among our top goals for 2022.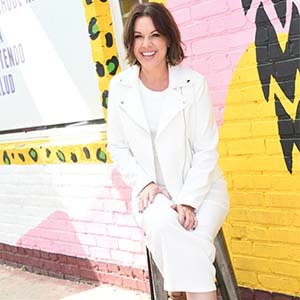 Megan Henshall, CMP, DES
Global Events, Strategic Solutions Lead, Google
Helping, Connecting, Creating
Fierce Fuel: I actually don't consider myself fierce. I can 100% be hyper-focused and persistent if I'm passionate about something, but I think what serves me best at this point in my life is being open. Open to others, possibilities, new information, changing my mind and being wrong.
Attack Mode: During challenging times, opportunities tend to abound…there is always more work to do in the midst of uncertainty! Over the last few years (the hardest of all the times), for me, it has been more about strategically taking on the opportunities that have the most potential to impact…and then most meaning to me personally and professionally.
It has often been as simple as raising my hand and outlining why I can and should be the one to step into that opportunity and shape the outcome.
Goals Currently Stalking: I want, to the very best of my ability and by any means possible, to play my small part in creating a future where
1. Events and Experiences are measured by more than just traditional ROI metrics, and are measured by human value systems and impact cultural change (yes, even corporate events).
2. Where women systemically (cross-generationally and cross-culturally) support one another instead of competing.
3. Neurodiversity is truly celebrated and honored—society assimilates to the spectrum of humanity vs. humans assimilating to outdated social norms.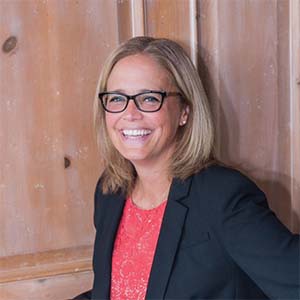 Tina Madden, CPA
Family, Service, Perseverance
Fierce Fuel: My passion to serve, make people feel special and capitalize on the power of human energy through connection and engagement.
Attack Mode: We kicked into high gear immediately and were eager to learn, build and guide customers. We rallied around momentum and resilience instead of fear and negativity.
Practically overnight, our team learned new disciplines, from virtual event production to engagement strategies to keeping up with Covid-19 safety protocols that vary by region and even venue. They gained a more diverse skillset, a deeper understanding of the participant journey, and new technology solutions.
They also showcased our ability and competitive advantage to be agile. They swiftly cross-trained digital producers, moderators, and tech support—they even worked through the night on complex global events. We grew our team of virtual platform developers and web designers within months.
The team dove in with courage and vulnerability—testing more than 80 different technologies, and piloting on our own internal events. They coached speakers, managed rehearsals, supported branding and messaging, built on-demand libraries, oversaw video production, and more.
We took risks by putting on multiple customer events and trying new complex elements. We understood there was a lot at stake and we had to move quickly to re-imagine our business. Looking back, it was an amazing evolution, and we are stronger than ever.
Goals Currently Stalking: We are on a journey to become a world class organization. We want to be the best in the business and the benchmark in the industry. The pivot in 2020 and 2021 was just the beginning.
We are critically questioning everything and elevating the way we deliver every service. Our goals in the upcoming years are to pioneer services, technologies and ways of working so that we continue to be recognized as a cutting-edge organization, attract and retain top tier talent in order to position the company as the best place to work, and drive excellence in everything we do.
We are focused on consulting customers on their meeting and event strategy and technology, increasing the impact of their meetings, incentives and events, and driving engagement in their organizations. We are extremely excited about the future of events industry.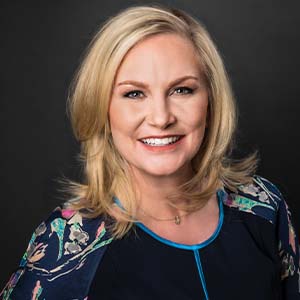 Casandra Matej
Community, Recovery, Impact
Fierce Fuel: While life isn't always fair and filled with things you cannot control, you can control your reaction to challenges. Ultimately, we are defined by how we handle ourselves in times of crisis. So, don't forget to believe in yourself, take care of yourself and strive to be the best. And keep in mind that ambition should never mean walking on anyone along the way. It's like I tell my kids, be brave and be kind.
Attack Mode: Personally, taking on the role of President and CEO of Visit Orlando a year ago was the opportunity of a lifetime. Even though it came in the middle of a global pandemic and one of the most challenging times our industry has ever faced, I pounced on the opportunity. And since then, there continues to be plenty of opportunities in the face of challenges.
I believe that people drive success, so at Visit Orlando we have focused on our people by fostering a positive organizational culture and by making sure we have the tools in place for our team to serve our customers. To me, collaboration is the key to everyone's success and even more so during this time. It has been important to focus on partnership to strengthen our relationships with multiple organizations on the local, state and national levels.
Throughout the pandemic, Visit Orlando worked hard to unify Orlando's tourism industry and create pioneering programs, such as partnering with Orlando Health on a medical concierge program for groups. As a result of this collaborative approach, we've welcomed nearly 200 live events and one million attendees at our convention center alone and Orlando is outpacing the national average for meetings recovery.
Goals Currently Stalking: We have introduced a three-year strategic plan to outline Visit Orlando's new vision and mission and elevate Orlando's brand positioning.
Our new target is to achieve 80 million visitors by 2024 and generate 40 million room nights by 2024 as well. To get there, we have invested in major marketing campaigns, a comprehensive sales strategy for our domestic, international and meetings markets, and we are keeping a focus on growth, inclusion and having our work benefit our community.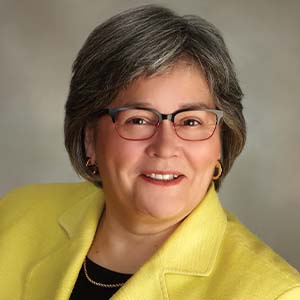 Dr. Lalia Rach
Executive Managing Director, Strategic Consulting Services, ALHI
Thoughtful, Explorer, Teacher
Fierce Fuel: I believe strongly in approaching any aspect of business with confidence—not fake it 'till you make it. Rather, I employ my natural curiosity and experience to solve issues, remove barriers and add value. I am driven to win in everything but golf, which I do just for me.
I will out-prepare, out-think and persevere regardless of the situation. For me, a "no" is a "maybe," an opportunity to make a difference.  I surround my persistence with genuine curiosity, respect and graciousness, which often is mistaken for an absence of will. It gives me an unexpected advantage—underestimate me at your peril!
Attack Mode: I have always been an entrepreneur, having started my consulting business in 1986. I had a full-time job in higher education and worked part-time as a consultant until 2015 when I went full-time as a leadership and strategy consultant. In fall of 2020, I accepted that 2021 was to be a turning point—could I weather a year of little to no bookings or was it time to add a new chapter to my career?
I chose the new chapter and set about developing a plan to build a consulting business for another company. I wrote my plan, identified three companies that were highly successful and had a deep relationship with the meetings industry but did not offer consulting services. My first idea pitch was to Mike Dominguez, CEO of ALHI and 12 months later I am contributing to the firm's bottom-line.
Why was I able to do this? I have established a substantial reputation as knowledgeable, trustworthy and extremely proficient in my areas of expertise. My goal is always to be of service, to provide genuine ideas steeped in uncommon sense. When I am engaged by a client, it is an opportunity to assist them in thinking differently, embracing workable solutions, and always moving the organization forward.
Goals Currently Stalking: I am finishing a leadership book I started during Covid-19. The book addresses a missing element for many professionals—the need to actively revise and update how others view them.
Too often bosses, colleagues and employees have an old version of your leadership abilities in their mind and miss who you have become. I view this as a two-sided coin—the tangible side being represented by professionals who advance their knowledge base by earning a graduate degree or certificate, expand their network by joining association committees and boards, or commit to improving their executive presence.
Just as important are the intangible advances to one's emotional and leadership intelligence. My book is self-guided, filled with ideas, stories, tips and activities designed to highlight how individual professionals have grown and changed their intangible skills and abilities and how they must show others the difference between then and now.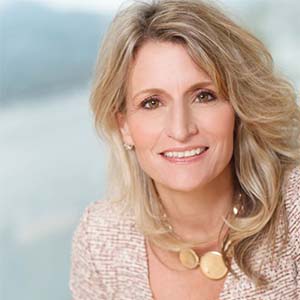 Rachael Riggs, CMP, DES, SEPC
Motivating people to make change personally and professionally; Caring for people; Change the industry to make sure we first take good care of ourselves
Fierce Fuel: I believe passionately about this industry. It has changed my life for the better. Since the early years, I have wanted to give back to the industry that helped me be the person that I am today.
In this industry, I believe we can make change in society because we gather people, and when we gather collaboratively, the world can change. We are the change makers that make this happen. This drives me to show up each day with a positive outlook and the desire to innovate and design for a prosperous future.
Attack Mode: My entire career, I have wanted to converge my two professional loves…events and corporate wellness. It was my belief that they needed to work in tandem to deliver an amazing event experience, however, in the events industry the timing was never right until 2018.
I attended PCMA's Convening Leaders and observed the behaviors of the more senior professionals and the emerging professionals. The way they digested a meeting was very different. The emerging professionals did not want to disrupt their lives while traveling and wanted balance.
After PCMA, I approached Maritz President and CEO David Peckinpaugh and Maritz Vice President of Product Management Greg Bogue about the idea of designing events more with the guest wellbeing at the heart of the experience. They loved it and I was hired as a consultant to research and test the concept. As a result, I was hired full time. On March 2, 2020, I started my new job as the Wellbeing Leader of Maritz Global Events.
We all know what happened next…I was furloughed from May to November. At the same time, I was PCMA Greater Midwest Chapter President in 2020. Talk about leadership in tough times, but I did what I knew best…keep showing up with an empathic heart and being there for our members.
During my furlough, I was asked to co-chair the Event Industry Council's Business Recovery Taskforce Workforce and Wellbeing Working Group. We authored a guidebook to support the industry professionals through all aspects of the trauma we were going thru as an industry. Providing support in hard times is the best thing I could do and it has created amazing opportunities now that we are in recovery.
Goals Currently Stalking: Professionally, measuring the carbon footprint of events so we can understand and make real change on the event industry's impact on Earth. Continuing to open people's eyes to holistic wellbeing. You first must take good care of yourself before you can help others. Like putting on the oxygen mask in airplanes. You put yours on first. Integrating innovative technology tools to the event experience and wellbeing.
Collecting more data on the affect event wellbeing has on the guest experience. Elaborating on event experience design and wellbeing by finding creative partnerships outside of the event industry. Continue to mentor emerging leaders.
I love doing this and have mentored many throughout the years. Create a hospitality industry high school awareness program globally. Continue my volunteer leadership roles in the industry.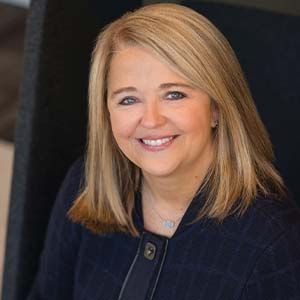 Tammy Routh
Make a difference
Fierce Fuel: I am driven by creating a collaborative and diverse team of people who bring their best selves to the table every day to achieve great things. My focus is being best-in-class in all I do, but not at the expense of others.
I am motivated by team results versus individual accomplishments and believe that being grateful is the key to happiness and success. I also believe in the motto that clear is kind, unclear is unkind; real leadership is providing clear direction for your teams and supporting them in the journey to achieving those goals.
Attack Mode: The impact of Covid-19 on my company and the overall travel industry has been devastating, but it also allowed us time to step back and decide what we were going to do differently to come out the other side better than before. I was able to get more involved in industry organizations to help be a part of the solution of bringing the industry back.
Within Marriott, we focused on opportunities and solutions to help our customers be more successful. I was able to interact with so many customers globally through virtual, hybrid and face-to-face events, which was rewarding and educational. I also had more time to connect with my team members around the world; we focused on our mental and physical health so we could bring our best selves to work every day.
I will say it again—getting up every day and reflecting on what you are grateful for versus focusing on what you don't have made "pouncing on opportunities" a much easier and motivating proposition.
Goals Currently Stalking: My goal in business is to help my company come out of this pandemic better than before. I'm also focused on ensuring our customers view us as trusted partners, working together to achieve our collective goals.
For my teams, I want to ensure we have an environment where everyone feels valued, is able to contribute, and has amazing career opportunities. Personally, while I do not believe there is such a thing as work/life balance, I want to strive to get to the right balance for me.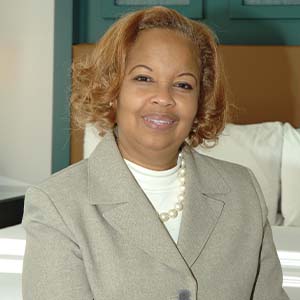 Jacquelyn Denise Reid
Authentic, Deliberate, Service
Fierce Fuel: My life goals and my career goals are both driven by my passion for service to the youth in my local community and my clients that trust me to deliver successful events. Hard work is the foundation that my parents instilled in me from childhood and they successfully set that example throughout my life, challenging me to make good grades with the reward of graduating from college to start my career.
The hospitality industry consists of long work hours and command of event logistics that change constantly. I am driven equally as hard to spend quality time traveling regularly with my family and volunteering with the youth at my church, organizing toy-drives and clothing-donations for single mothers at homeless shelters.
Attack Mode: I work extremely hard to stay current in an ever-evolving hospitality industry that has been shaken to its core over the last two years. Although the Covid-19 Pandemic halted all in-person events, I remained deliberate in my pivot to web-based continuing education requirements and industry webinars.
I wanted my hotel clients to see me as a genuine partner who could deliver their vision for successful hybrid meetings and safe in-person meetings once we returned to that option. Commanding attention to small details and executing major details has been key in gently guiding meeting planners on alternative meeting room sets while leading a banquet team to a new level of food service in the events industry.
My 11-year membership in the Event Service Professionals Association (formally ACOM) has afforded me a unique opportunity to participate in monthly webinars over the last two years on event safety protocols, sustainability and F&B service alternatives.
I further participated in the ESPA task force that created a foundational training guide for Event Service Professionals who are new to the industry. This intensive training provides step-by-step instructions on key elements needed to be a successful Event Professional and I am proud to be a part of this professional legacy.
Since returning to the Hyatt Centric French Quarter "post-Covid," I have been flexible in servicing national corporate events as well as local social catering events in an effort to create a valuable repeat-business customer base.
Goals Currently Stalking: As 2022 invites a new wave of event industry expectations, I look to the future for re-creating my goal of staying relevant in anticipation of returning to graduate school. As an industry leader, I have challenged myself to increase my volunteer and mentorship opportunities by speaking to students about rewarding careers in hospitality.
I will continue to focus on completing industry trainings and certifications to increase my professional knowledge. My very personal challenge is to record my second solo Christian album and author an inspirational children's story book.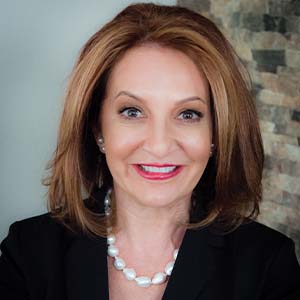 Julie I. Stovroff
Vice President of Sales, Insurance & Financial Services, Teneo Hospitality Group
Engagement, Inclusivity, Results
Fierce Fuel: I approach everything in my life with fierce determination and passion. My colleagues, customers and hotel partners have become much more than people I have served in the industry; they have become friends and a wonderful part of my life. It's rare to find a career that enables these types of life-long and loyal connections. The people I have met in my many years in the hospitality industry have made me fiercely passionate about what I do.
We depend on each other to create amazing experiences and to achieve mutual objectives. I credit any success that I have enjoyed to all these wonderful collaborators. And I consider myself extremely fortunate that I have been able to attain so many rewards from being able to blend my career and my life in such a meaningful way.
Attack Mode: Life is filled with challenges, and it is in these times that often the greatest skills, lessons and reserves of tenacity and courage are found. In my many years in the hospitality industry, there have been both good and challenging times. I believe that you must approach the challenging times with the same positive attitude and gratitude that you approach the good times. I stay focused on the goal; I stay focused on the people; and I stay focused on doing the best I can do. When you understand that your clients are going through challenging times too, your goal becomes helping them weather the storm. The bonds that you form in rough times, reap rewards down the road. Challenging times come and go, but they can create great opportunities to demonstrate grit, determination, creativity and loyalty to the people you serve. It's important to remember that the sun always shines again and that you can choose to be a ray of sunshine in dark days.
Goals Currently Stalking: My goals in the coming years are to keep expanding my network and to develop even more friendships. I want to continue to bring the same amount of passion, commitment and energy that has made my career rewarding, and the journey incredibly enriching.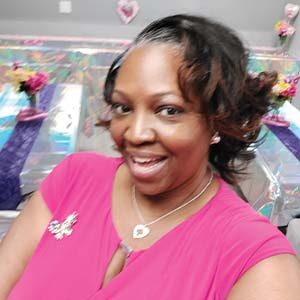 Stephanie A. Watson, Certified Inclusive Event Strategist
Innovate, Inspire, Motivate 
Fierce Fuel: My fierce approach to my career and life are fueled by my tenacity and desire to develop, design and create meeting and event experiences that spark excitement. My parents always taught me to work with a creative and unique approach reflective of my personality and drive. It is my sincere pleasure to live life and inspire others to embrace and live life with peace and joy as the outcome.
 Attack Mode: I have pounced on opportunities during challenging times by operating in a positive manner. It is counter-productive to always look at the negative side of a situation when there is always at least one positive spin that can lend itself as an alternative view.
My approach is to come up with a plethora of options that will turn the negative into a positive and I see that challenge as welcoming and a way to keep my creativity flowing. The challenge fuels me!
Goals Currently Stalking: My goals are to produce innovative conferences for my clients and for my company that attendees can't help but attend. The purpose will be to infuse elements of inspiration, education and motivation into the structure of the meeting agenda.
My ultimate goal is to speak nationwide on the topic of "Embracing & Maintaining a Positive Attitude During Difficult Times Personally & Professionally." Goals are sometimes overwhelming but necessary to bring out the best in each of us and reveal our innermost glow and light of excellence.