Becca Colbert, CMP
Igniter, Uplifter, Idealist
Fierce Fuel: As someone who has played team sports my entire life, I believe both professionally and personally, so much is possible when great people work together to achieve a common goal. I've played on teams with winning records, and I've also played on teams with losing records. The possibilities that lie within each group dynamic, composed of diverse members who each bring something important to the table, fuels me to show up for them and put my best foot forward. I believe in the unlimited possibilities of a great team.
Attack Mode: My resilience through challenging times comes from putting one foot in front of the other and staying engaged with my network. Completing my bachelor's degree shortly after the Great Recession of 2008, I found job searching to be challenging.
Thankfully, contacts I made through an internship connected me to an organization with which to interview. I was offered my first full-time, salaried position working in operations for a large convention center! Working long hours, I observed the interactions of our sales and operations teams. This experience prepared me for a sales and marketing role at another convention center.
My opportunity to transition from the convention center world and to continue professional growth came in November 2019. After interviewing with a company whose culture aligned with mine, I accepted a Corporate Travel Manager position. My first four months were busy and exciting! In March 2020, due to Covid, my job was eliminated. My world and my future were suddenly upended.
I applied for unemployment, painted my bedroom a beautiful sky blue, and asked myself, "Now what?" I had plenty of time, but no purpose. A former colleague of mine invited me to join her Certified Meeting Professional exam study group arranged through MPI Georgia.
I joined, we committed ourselves, and we both passed! Earning this certification was not easy, but absolutely assisted me in earning the position I hold today. One foot in front of the other and staying engaged with my network.
Goals Currently Stalking: I am passionate about learning emerging trends in the meeting planning industry and adapting my organization to them. New tools are available to planners every year.
Whether it is a new app that streamlines onsite check-in or a more functional way to lay out exhibitor booths, I strive to continually learn and master these tools as they become available for the benefit of my organization. Maybe I will compile my education, certifications and experience and develop a new tool myself one day!
I also strive to make meaningful relationships. A strong collective is always greater than the sum of its parts. Fostering valued professional relationships with vendors, partner organizations, and the members of our association creates an alliance of understanding. Each entity has their individual perspectives and needs, and thus through bonding, I can better program our events to meet these perspectives and needs and surpass their expectations.
Membership among the high-performing Meeting Professionals International Georgia Chapter ensures I have valuable networking, educational, and volunteer opportunities available to me throughout the year to engage in and ensure I stay on track with these goals.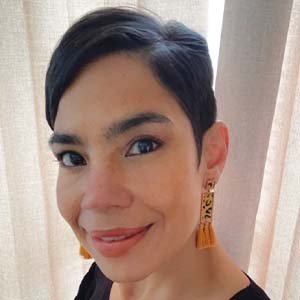 Willette Ellis, CMP
Create Memorable Experiences
Fierce Fuel: I practice being intentional with my thoughts and actions to bring about positive results in all realms of my life. It may sound cliché, but it is something that I continually strive toward. The unpredictability of life can throw curveballs in the best laid plans that make it easier to deviate than to stay on course. Thus, keeping intentionality top of mind is key for me.
Attack Mode: It's no new news that these past two years have been harrowing, especially in the meetings and events industry. They have also been extremely rewarding to me. I've been presented with opportunities that weren't necessarily in my area of expertise that have allowed me to diversify my talents.
Although there was trepidation, my desire to be flexible and shift rose to the surface.  Having the support of my family, leadership and mentor was also integral. For instance, I learned the fundamentals of being a Scrum master. Although traditionally used for software development, the Scrum framework is a great planning tool for events.
The output is increased productivity amongst the team by prioritizing the work to set realistic deliverables. In addition, I was given the opportunity to create and execute virtual events, which is more challenging to pull off than live events in my opinion.
Goals Currently Stalking: Event professionals have the difficult job of having to outdo themselves. The bar is constantly raised, and the next event must be better than the last and so on and so forth. With that said, I'm on a never-ending quest to explore innovative ways to continue to create exciting and memorable experiences.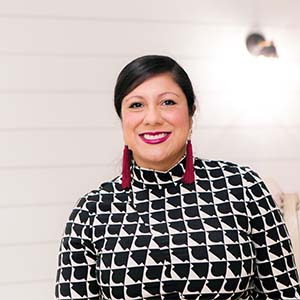 Bianca Ferrer
Creative Director and Executive Producer, B+L Creative Group and PCMA Board Director
Community, Authenticity, Purpose
Fierce Fuel: I craft my life around the lifestyle I want for myself and my family. This drives every decision I make, both professionally and personally. In 2021, I discovered a deeper drive for success in a life of harmony with the birth of my first son. With my son, Lucas, at the center of my life, my desire to craft a professional life that feeds my personal life has only strengthened. I learned so much in embracing the new role of mother; the most powerful lesson is that there is always room for more in life.
Attack Mode: I have always found inspiration and drive through observation of the world around me as a creative director and business event strategist, and the last few years I have observed constant challenges for the MICE Industry and how people gather at large.
Finding ourselves sequestered at home with tools of creative consulting and a bunch of video gear, my business partner and I created B+L Creative Group, combining the hospitality focus of the events industry backed by video storytelling, standing up a creative strategy shop delivering livestream experiences and high touch presentation video.
We found ways to meet people from around the world, where they are, to strategize the most effective ways to deliver their message in a meaningful manner to bring people together around ideas.
Our approach was of consultants and coaches, finding the need to work with people in ways never before imagined. Site visits became tours of peoples home using their laptop seeking the best spot to deliver a mainstage keynote. Expensive AV rigs turned into coaching talent through using their most up to date cell phone and desk lamps for optimal effect.
We found that it was what each individual brought to the table that made the digital experiences successful. It was a much more democratic approach that only seemed to accelerate the process that has been in the works for years. People want to participate in the show, and they want authenticity in the experiences they align themselves with.
Goals Currently Stalking: There's something special about the democratization of experiences that the great reset brought. I'd like to help shape how personalization of experiences drive community and patterns we are seeing at large culturally and the need for events to be the gathering space for communities of all kinds to find commonality in the human experience and help to shape how people see themselves in the world they live and work in.
I am looking forward to capitalizing on the opportunity that we all have before us now, to reinvent and redefine how business events and hospitality is delivered in order to defy expectation and maintain value around the profound impact gained from a lived, first-hand experience.
I hope to continue to evolve the craft of experience design, strategy in business events and hospitality by providing meaningful leadership to the organizations I align with to lead, the clients we serve and the projects we deliver.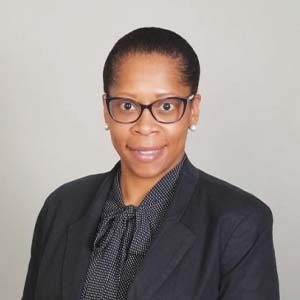 Kim Hughes
Promote Change, Work Hard, Stay Humble, Provide Knowledge
Fierce Fuel: I would honestly have to say that my children fuel my approach to my career and life, as I approach each day with a "do the right thing" attitude. I do this because I want to be the best role model for my children, and I want to promote growth and stability within them. In doing this, I parlay this attitude into my career; I remain open, honest and available to my team. I believe that coaching, showing and doing promotes a healthy and ethical atmosphere where growth is accepted.
Attack Mode: I live for a challenge; the thrill of getting it done is what keeps me going (I don't mind getting my hands dirty). The past two years we have overcome what we thought we could not. I stayed true and honest to myself and my team; and focused on what was ahead of me.
I was able to maintain relationships with clients that continued to have needs during our most challenging time. My trustworthiness, dedication and skill to think outside of the box landed opportunities that soon turned to be the most lucrative for our hotel.
Goals Currently Stalking: I would like to move onto a corporate role where I can use my knowledge to focus on a much larger scope of our business-the people.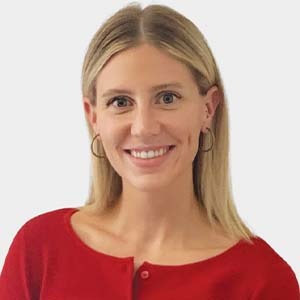 Rachel Keller, DES
Associate Director, Events and Development, Redstone Agency
Curious, Resilient, Driven
Fierce Fuel: My driving force is a true love of personal and professional growth. I have always been a proponent of lifelong learning and feel "happiest" when I've just tried something new or overcome a barrier. At work, I love to brainstorm new processes, explore the latest technologies and push my team to remain proactive and innovative for our clients. Personally, I challenge myself to try a new class at my (at-home) gym, or to ignore my notifications and be truly present with my friends and family.
Attack Mode: First and foremost, I work with an incredible team. I am surrounded by people that are passionate, innovative, and collaborative and they inspire me daily. At the height of the pandemic, I started my job at Redstone Agency.
While I previously managed hybrid events for one of Canada's largest telco companies, the virtual event landscape was changing faster than I could have ever predicted. Instead of backing away from the challenge, I decided to become an expert in virtual events. I researched dozens of new platforms and tools, read countless blogs, and attended numerous industry events to figure out how to best leverage the options available to support our clients.
Through this, I empowered my team to execute hundreds of dynamic, and engaging virtual events and helped Redstone became a true leader in the industry. As we became experts in the field, I continued to push boundaries. I restructured our event team which grew to three times its size in the past two years, as well as implemented new processes to ensure we maximize efficiencies.
Finally, I slowly moved into a role centered on partnerships and business development so I can focus on ensuring Redstone remains an industry leader, with strong partnerships and an incredible roster of clients.
Goals Currently Stalking: I plan to build on the momentum from the last two years and have ambitious (but achievable!) targets in mind. As a company, we plan to double in size over the next five years, so from a business development perspective I have lofty targets.
I'd like to see a 100% return rate for each client I oversee, as well as continue to expand Redstone's roster of clients; ensuring we work with numerous different industries and execute all types of events. Part of this growth includes finding the right partners to work with to increase our offerings and better support our clients.
Second, as mentioned before, I have the most incredible team. I'd like to see each of my direct reports receive a promotion within the next two years. I work with incredibly dedicated and creative people and look forward to them continuing to carve their unique path as the business grows. Personally, I'm looking forward to getting married this coming summer and moving into the next chapter of my life!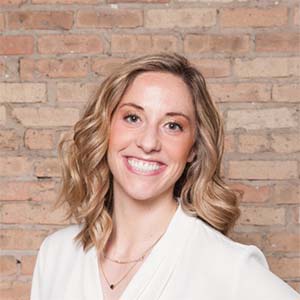 Julie Knowles
Trust, Optimism, Community
Fierce Fuel: My drive to bring joy and beauty into every day and create unique, unforgettable moments in people's lives is what fuels my career. I love being able to bring a smile to someone's face and to make their day better; that is always my goal! My passion for events and my family is what fuels my decisions in my career and in life.
Attack Mode: The pandemic really made me rethink my entire career and what was most important to me, as I think it did for most people in the meetings and events industry. I changed roles within my company to assist the part of the business that was helping us survive, which was within a completely different division outside of meetings and events.
I also started freelancing interior design work to help supplement my income during that time. Both these changes made me realize how much I deeply missed planning meetings and events and the fast-paced environment in which we work. I wanted to reconnect with my clients and my event's community and knew I was ready for a change.
I was presented with an opportunity to join ETHOS Event Collective in a Business Development roll and I knew it was time for me to get back to planning meetings and doing what I love in the city that I love, Chicago! I definitely pounced on the opportunity, starting only 3 weeks prior to my baby being born, but knowing it was the right move for me after the past 2 years of uncertainty.
Goals Currently Stalking: My career goals are to hit the ground running in my new position at ETHOS Event Collective and accomplish our sales goal for the year! Being a new, local woman-owned Destination Management Company in Chicago, I am excited to introduce ourselves and build great partnerships with our hoteliers and suppliers.
I am eager to grow and cultivate our team as our business develops as well and we bring back more meetings and events to the Chicago area. Serving the community surrounding our events is also an integral part of our ethos, to make sure we are giving back to the city that gives us so much!
I am really looking forward to rejoining my meetings and events community by becoming a member of our great Chicago event's associations again and taking on new leadership roles within those associations. A longer-term goal of mine is to earn my Destination Management Certified Professional accreditation. On a more personal note, I cannot wait to grow into motherhood as I enjoy spending time with my new baby, Lucy!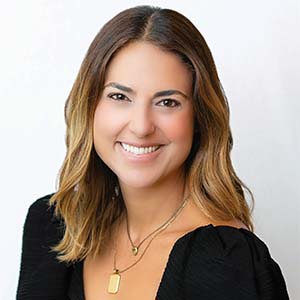 Tatiana Lotufo
Vice President, Business Development & Strategic Partnerships, Access
Service-Obsession, Connection, Innovation
Fierce Fuel: Living my life with integrity is my number one priority. Doing the right thing even when no one is looking has allowed me to live a life with no regrets and with hope that I will achieve my goals without having to take short cuts or intentionally hurting people along the way. Also, I have a personal mantra, which is "help someone." It's such a reward when I see people around me thriving, especially if I can influence and promote one's growth.
Attack Mode: Learning the lesson in each challenge helps me grow. One of the biggest lessons I learned about challenging times is to bounce back from it fast. I allow myself 24 hours of reflection and that's it. The next day I move on! I learned very early on to see every challenge as an opportunity.
For instance, during the pandemic (in 2020) it was a challenge to stay in touch with my closest clients and hotel partners, so I launched a LinkedIn group called Hospitality Strategy Group, powered by ACCESS, to provide connection and content to hospitality professionals around the country looking for information and ways to connect with their peers.
Goals Currently Stalking: I'm passionate about innovation and ways to push the DMC industry forward. My goal is to become a thought leader in that space. How can I impact the industry by helping and educating clients and partners on the value of our services? How can we grow and evolve as a key part of the hospitality eco-system?
At ACCESS, we are certainly challenging the status quo! Can we shift from the service provider mentality to a true creative/ innovation partner? I'm proud to be part of the team leading this organization as we see in the present time an opportunity to strengthen our client relationships as well as our business. My personal mission is very aligned with our organization: to inspire people through shared experiences!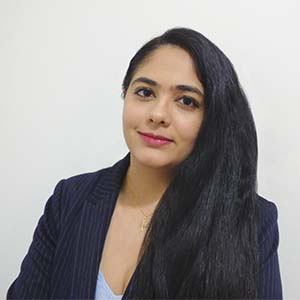 Sonali Nair, CMP
Campaign Marketing Manager, OpenText
Empathy, Altruism, Determination
Fierce Fuel: Putting gratitude and empathy in everything I do. Everything we do and every step we take affects someone's life professionally or personally. Amidst a chaotic life, deadlines, setbacks and disappointments, our focus shifts into a black hole. You'd be amazed to see how much, in that moment, a little act of kindness for others will give you strength and positivity.
Attack Mode: Out of a challenge emerges new opportunity which is more innovative and resilient. It never ceases to amaze me how even thousands of years ago, kindness, trust and empathy were core drivers of a happy and peaceful life. Yet sometimes we fail to apply those lessons in our lives. Toxic people. We all have been hearing, reading and watching about these toxic people who not only challenge the emotional stability of human beings but also drain our society of love and kindness.
To deal with this toxicity, over the past year, I started using the technique of identifying 'My Oxytocin Ally'. I started creating a vision board and assigned one person to it who helped me move a boulder however small it was, and soon enough I realized that I was not alone. So many people paved the way for me irrespective of their color, orientation and ethnicity.
Suddenly, I realized that the coin had flipped, where earlier I used to experience toxic and rude behavior pretty much every day. I now started meeting people who were there to support and cheer for me as I explored my world in a new country.
Goals Currently Stalking: I'm working towards only one goal and that is: Breaking Barriers to Disability Inclusion Within the Events and Marketing Industry. As marketers, it is our responsibility to communicate our brand beliefs in a way that resonates with people from all walks of life, backgrounds, gender, sexual orientation, ability and ethnicity.
Marketing is a mirror of our society. A powerful and thought-provoking tool that can help reimagine what an engineer or a doctor looks like, what an ideal marriage looks like, what a speaker looks like.
With easy access to technology, means and mechanisms of better communication and experiences, we are in a unique position to change the world by seeing the value of bringing people together, intentionally creating a culture of belonging and promoting authenticity and equity. It's a work in progress!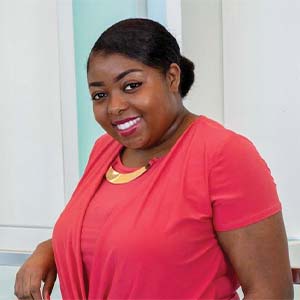 Shamera Stewart, CMP, DES
Development Specialist, Constituent Relations and Stewardship, Virginia Commonwealth University (VCU)
Motivate, Inspire, Impact
Fierce Fuel: I am fueled by the opportunity to inspire and help others reach their highest potential. I have been blessed to encounter so many extraordinary people throughout my life. The relationships I've built over the years have truly impacted me and made me into the woman I am today. My ultimate aspiration in life is to "pay it forward" by serving as a role model and mentor and doing positive work in my professional life and community.
Attack Mode: The emergence of Covid-19 was one of the most challenging times I've experienced. I had begun my previous role in January 2020, just two months before the shutdown, and was forced to virtually learn an entirely new role, co-workers, and team culture. Yet, while many days at the beginning of the pandemic were tumultuous, I always looked towards the future, seeking new opportunities to better myself, personally and professionally.
As an avid believer in continuing education, I pursued as many certifications around the industry as possible. While I had been prepping for the Certified Meeting Professional (CMP) exam before Covid, the pandemic was the push I needed to buckle down and finally earn that prestigious designation.
Additionally, I took advantage of the opportunity to earn several Cvent certifications, which helped my team tremendously as we had recently started using the platform for our virtual events. Recently, I continued my lifelong learning journey by becoming a Digital Event Strategist (DES) and bringing more skills back to my team to perfect our virtual meetings and events.
Outside of credentials, I seized every opportunity to develop on my team during the early stages of the pandemic. I found an opportunity to take over exhibitor and sponsor management for the entire team. Due to my efforts streamlining processes and seeking more exhibitor and sponsor opportunities, our team generated over $80,000 in event funding amid the pandemic.
Goals Currently Stalking: Entering 2022, I vowed that I would take more chances to step outside my comfort zone. In the past, I've found the most rewarding experiences to be a result of accepting opportunities outside my norms.
One goal of mine is to start a professional development blog for millennials and Generation Z. I had many turbulent experiences in the early years of my career that have shaped who I am as a professional. My goal is to use myself as a living case study and provide some insight that the younger generation is unaware of early in their careers.
Beginning a new role as a Development Specialist at Virginia Commonwealth University in February 2022, I have ambitious goals to earn a promotion within one year of starting. This is a goal I have achieved at both organizations that I've worked at previously, and I plan to prove to my new team that I am a high performer worth advancing in the organization.
When I began graduate school, I aimed to earn straight As in my first year. Unfortunately, one A- kept me from reaching my goal. This year, I plan to finish out the final stretch of graduate school on a high note by earning straight As in my remaining classes. Ultimately, I aim to graduate Summa Cum Laude with a Master of Business Administration in December of 2022.
Maggie Thyken Huss
Family, Service, Perseverance
Fierce Fuel: I will always want to be a genuine role model for my daughter. With that said, I want to drive community pride to improve upon the world she lives in. Tourism is not just a shared community value; it can be a force for social good. I want to have a role in that good. I was privileged enough to have many women set me up for success and guide me throughout my career. I look forward to setting the stage and shining a spotlight on the next generation of female planners, hospitality professionals and my daughter.
Attack Mode: 2020 brought change for everyone, myself included. With a bit of introspection, and after considering what I truly wanted my day-to-day to look like, I knew I was ready to walk through the looking glass to the DMO world.
I'm diving into PDM certification with Destinations International, am serving on CalSAE's Northern CA Regional Council, I have been nominated to the MPISSN board of directors, attended PCMA Convening Leaders, am meeting new clients, putting together Destination Analysis and future events while restructuring our sales engagement opportunities with our hotels.
I have also been assisting our marketing team with website revision and a new meeting promotion to 'Elevate your trip, Meet under budget', which allows Visit Rancho Cordova to offer sponsorships, marketing support and in-kind partnerships to planners who choose us.
My 2022 travel plans already include Cvent Connect, WEC, IPW, IMEX, IGLTA, WTM. I look forward to connecting with planners and partners as diverse and wonderful as Rancho Cordova, California.
Goals Currently Stalking: I am stalking the dream of a full sales staff and striving for long-lasting relationships with planners, buyers, tour operators and community stakeholders who have genuine interest in Rancho Cordova and want to see it grow and thrive.
I want to drive sustainable tourism development and growth for the betterment of the community, for communal pride, for the next generation of workforce leaders to have a sense of swagger when they talk about Rancho Cordova. I want developed hospitality professionals to claim Visit Rancho Cordova propelled them into dream careers, who also return to add their bricks to the wall, adding their own unique skillsets.
I want planners to go into events in Rancho Cordova with confidence and leave not only knowing they worked within sustainable practices, but also contributed to the social capitol of the community through volunteerism and through engagement with locally owned partners.
While doing all of this, I also want to be home for dinners, put my daughter to bed each night, talk about her day and love on my husband and sweet pup.