Jennifer Bertolino
Positivity, Leadership, Happiness
Fierce Fuel: I love seeing my friends and colleagues succeed. Watching them achieve their goals and find success in their lives and careers is so inspiring to me and it pushes me to step it up and focus on my own goals. Having a circle that is driven and truly wants to see you at your best and elevate you is the most positive fuel and keeps me going to inspire others to do the same.
Attack Mode: The last two years have certainly proved to be the most challenging years in my career. While the live events industry was at a standstill, I took the opportunity to give back and fight for our industry to come back to life.
In the first 3 months of the pandemic, our venue turned into a field hospital, where I was a large part of serving over 82,000 meals to staff, patients and military personnel involved in Boston Hope. Once the hospital closed in June, it was clear that the event industry was in real trouble. Friends and colleagues were out of work, venues were closed, and the restrictions were so tight that there was no end in sight. I jumped right in over the summer with the newly formed Massachusetts Live Events Coalition.
The focus of the coalition is to bring awareness to the 12 million event professionals that had lost their jobs, businesses, and livelihood. Together, we put on events such as The Empty Wedding, The Empty Event and Multiple Case Pushes and Rallies to gain the attention of our local government leaders to help our colleagues.
Through the local chapter, and later the National LEC, I started an affinity program to provide resources, such as discounts on groceries, therapy and virtual business management to event professionals nationwide. The industry is now coming back, slower than we all anticipated, but I believe we are stronger than ever.
Goals Currently Stalking: I have had the opportunity to work on some incredible events over the years, but I have always had three events that I have always had my eyes on to be involved in; The Superbowl, The Olympics and an awards show, like the Emmys, Grammys or the Oscars.
There is so much that goes into each of these events, far more than what the world sees, and they are each so unique in their logistics and execution that it has been a career bucket list for me to work on.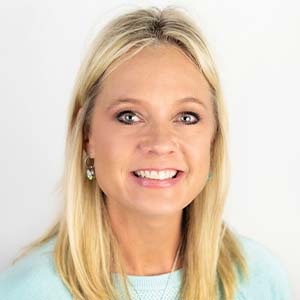 Dana Chorpenning, WBENC, LPC
POW ("Power of Women"), Grit & Grace
Fierce Fuel: Like every other human being in this world, my journey has been packed full of challenges and growth opportunities! I believe in authentic community, embracing your truth, and I am committed to a daily practice of leading with humility, grace, love and endless hugs!
Transparency and authenticity are key values as I engage with others… whether with my family, friends, WPG team, clients, vendors or partners. Basically, I treat all valued individuals as if they were guests in my own home!
Attack Mode: When we leverage the best in others, we achieve the best as an organization. Right as Covid hit our industry like a vicious tsunami, we fought back by quickly designing and developing a proprietary Best in Class Virtual Marketplace platform, which provided a high value solution for our clients as they scrambled to still recognize top performers in spite of canceled events. We have always operated knowing that the best fruit is harvested when you are willing to go out on a limb.
Goals Currently Stalking: I have taken the "gift of time" during Covid-19 to work more on our business vs. in the business. Several transformative initiatives are in motion and will be launched in the coming months.
Overall, I'm rigorously approaching all aspects of my life to reduce the chaos and be very deliberate with my time. We have invested in seasoned team members that are empowered to make decisions based on our Core Values and best practices, which is going to establish the wet paint group as a long-term leader in our industry.
I want to be unleashed from being seen as a transaction or line item in an event budget, but to be embraced as a trailblazer transforming the gifting industry, by aligning corporate recognition initiatives with socially responsible brands. Now, this is how you pay it forward and create a global impact of hope, integrity and change!!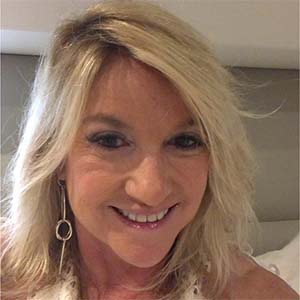 Ann d'Eon
Live Large, Enjoy the Ride
Fierce Fuel: Motivating people to achieve greatness, to be extraordinary, to go above and beyond because they can. I just love this! Introducing people to cultures around the world, networking people, creating a village for humanity. Understanding how much we have a symbiotic relationship globally and that it is fantastic! A Gift! Even if you don't win the business, be grateful for the opportunity and help them where we can. Be Humble.
Attack Mode: Trust your instincts. Don't be paralyzed with inaction but move forward with grace and heart. Don't be afraid. This too shall pass and we will be better for it. Don't pass up opportunities, they may only come around once. Be there for others.
In July 2020, a business associate contacted me about a buyer interested in purchasing a portion of my business, so I listened. Six months later, they purchased 25% of ADI Meetings & Events. It was appealing not only because we were not sure what our future would hold, but being part of a community, a village seemed to be more important than ever.
It has been a wonderful experience and partnership with this much larger incentive and meeting planning company and travel agency. The owner has even called me to ask about our cash flow and do we need more money. We don't so I said no, but who does that! They have been here for us financially and emotionally. This opportunity just came out of nowhere and I am so appreciative.
Goals Currently Stalking: Continue building a stellar relationship with both clients and suppliers. Continue to see the world through new eyes. Continue to network and introduce people to people. Build even better than before and embrace the upcoming generations, they are spirited and hardworking and so, so knowledgeable about people and the world.
Make it fun! It is not easy, but it is rewarding. Be flexible. Things change; go with the flow. Let go and the world will come to you.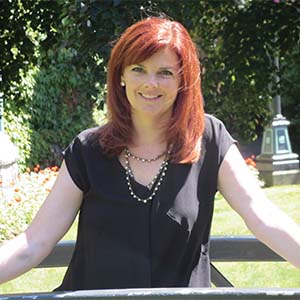 Amie Devine, CMP
Driven, Optimistic, Playful
Fierce Fuel: Determined to never give up and to have fun while doing it. I listen to my clients' requests and wants, make it happen and enjoy the process.
Attack Mode: It was a great time to hit the refresh button and we updated our company website and switched gears on how we targeted new business.
We made some strategic moves to join different industry associations and made sure to be part of their events in the past year. This was a game changer for us as a company as we got back out there and started networking again in person.
Goals Currently Stalking: We are stalking business that only makes sense to us as a company. We want to engage with clients that have a similar mission/goal and mindset for one of kind events. I have always resonated with the quote: Go big or go home! The Hybrid Group is always evolving and exploring new approaches and building new relationships.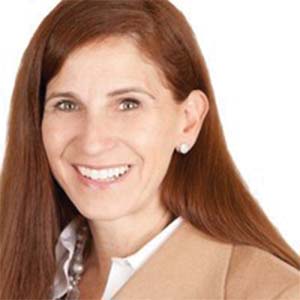 Michelle Gilman Jasen
Vice President, Hotel Sales and Marketing, North and Central America, Accor
Innovation, Connectivity, Nimbleness
Fierce Fuel: I am invigorated when great people accomplish great things together, so it fuels me to assist in bringing out the best in those around me and activating the results of their collaboration.
Attack Mode: In the past two years, despite being one of the most intricate environments that hospitality has faced, there was a great opportunity to further leverage technology in the travel vertical and expedite adoption.
This proved valuable across many dimensions of the industry, including, but not limited to contactless guest experiences, virtual tours, sustainability, interactive digital collateral, hybrid meetings, recruitment and talent retention.
We were honored to partner with Plug and Play, a Silicon Valley innovation platform, and a range of entrepreneurial travel companies, in order to capitalize on this opportunity.
Goals Currently Stalking: There is a long list of goals that I strive for relentlessly, including, but not limited to:
Playing a meaningful role in the hospitality industry's rebound, and bringing the joy of travel to the widest possible audience.
Attracting and retaining best-in-class talent within our brands, and the industry more broadly;
Continuing to serve as a mentor and advocate for the next generation of industry professionals, including as a culture carrier, fostering an inclusive environment where all feel valued and empowered to thrive;
Furthering our company's mission around "Hospitality for Good," striving to achieve bold sustainability commitments in partnership with all of our constituents.
Continuing to leverage technology and innovation to shift from offering hotel experiences to ubiquitous lifestyle experiences; cultivating the energy, enthusiasm and excitement that my two young sons bring to everything that they do, and making sure that I try to emulate that.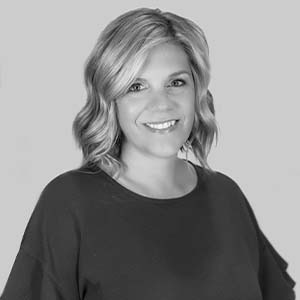 Annie Gingrich, CMP, HVED
Director of Corporate Events, CHG Healthcare
Innovative, Gritty, Collaborative
Fierce Fuel: Give me an opportunity or challenge and I will find a way to rise to the occasion. My team is always looking for efficient ways to enhance a process or make a connection that provides value for stakeholders or attendees without diminishing the attendee experience.
Personally, I'm not great at managing the tasks to get there, but I can see a big picture and motivate my team to work toward that vision. In my personal life, I set lofty goals but try not to be too hard on myself when things take longer than expected.
Attack Mode: I started my career in the hotel business shortly before 9/11 and was immediately thrown into uncertainty. I learned that it's ok to have a pity-party but make it quick because you don't want to miss out on the opportunities that can arise from disruption.
This mindset helped me during the recession of 2008-2009 and has continued to help me adapt through the challenges our industry is facing now. My favorite quote is from the hockey legend Wayne Gretzky: "You miss 100% of the shots you don't take."
Every disruption is an opportunity to take a new shot. Throw ideas around. Ideate with your team. Take risks that you wouldn't have considered in a pre-pandemic environment. Use this as an opportunity to cut dead weight from your event programs. At the start of the pandemic, it was so frustrating to have to change so much so quickly.
When I reflect on the past two years, I see myself, my team and an entire industry of people that have risen to the challenge of navigating the unthinkable. It's incredibly inspiring.
Goals Currently Stalking: As we learn more about hybrid events, I am energized by the opportunity to remove constraints that have been a part of the template for in-person events.
Many of our events are internal and we have been limited to the size of our facilities. Now that our workforce is distributed throughout the country, I am looking forward to creating unique experiences to engage people without the physical constraints of a ballroom.
Another goal I am working toward is to break the mold of the event planner job description. There is opportunity for us to train, hire and mentor people that have the technical skill set for virtual events and marry it with the in-person event experience. Many of our industry conferences have done this well using highly qualified production teams.
Recently, we hired a former Director of Audio Visual at a five-star property. His technical knowledge and customer service experiences is bridging the gap between the meeting planner and the onsite audio-visual team for all our programs, allowing our event planners to focus their efforts in enhancing the attendee experience.
One last goal is to master the art of the pivot. Instead of being caught off-guard by the change, let's plan for it so our teams can optimistically adjust rather than focus on the setbacks.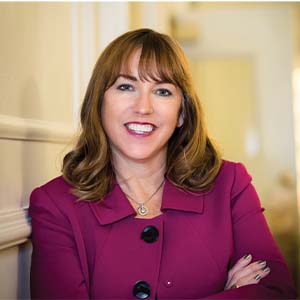 Jenn Glynn, CIS, CITP
Connect, Inspire, Grow
Fierce Fuel: I have an addiction to learning as much as possible. It is because of a lifelong obsession with curiosity. On my average day, I listen to a podcast during a morning walk. I spend some dedicated time reading books, articles and, most importantly, engaging in conversations.
I love talking to people and getting new perspectives, learning and discussing. This allows me to build new connections and help others grow their network of resources. For me, success is knowing I contributed to someone's success and helped them find what they are passionate about in their career.
Goals Currently Stalking: We have an industry that is struggling to recover and is facing a shortage of talent. I want to help reengage and rebuild our industry through sharing what is so amazing about the community we have built. We have also built some divisions over the last few months.
We all started in this storm together, but where some have prospered, others have suffered, so let's start to rebuild together. Building understanding is my goal. This has many facets to it.
First, I want to assist in facilitating the education of both sides of our industry through opening conversations and building mutual understanding. I spend probably 75% of my day having conversations with planners and suppliers with different perspectives, so we can come to a mutual understanding.
I also want to continue to contribute back to an industry I love through volunteered leadership. I took some time in 2021 and an epiphany came to me at IMEX. I don't want to figure out my next revenue stream, I want to continue doing what I love (which is supporting my clients) and take on other volunteer leadership opportunities.
After finishing my 6 years on SITE Global  Board, I will continue representing SITE on Event Industry Council. There is so much good work being done by EIC and I cannot wait to contribute more.
Another goal is to do more mentoring. I believe in the value of informal and formal mentoring and I have to say I get as much if not more from the experience than the mentee does. I am looking forward to even more great conversations.
That leads to why we came up with the radio show/podcast The Playbook: Everyday Skills for Every Professional. I wanted to find a way to support developing professionals and entrepreneurs. We started the show last year and this year, our focus in on 100 career hacks for a successful career. It is our way of mentoring to a broader audience.
Finally, I want to be an advocate for mental health. Many in our industry are struggling. Creating a community of support and allowing people to have a voice and know that people care about them is so important right now.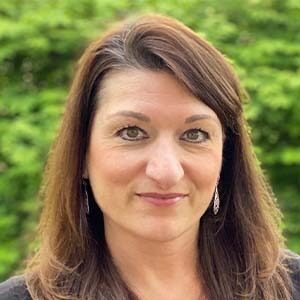 Stephanie Harris
Connection, Presence, Understanding
Fierce Fuel: I was raised by a single working mom when it was not very common. I watched my mother achieve interesting things, travel for work, and find personal fulfillment in her career. She achieved great things against great odds. It was inspiring to watch.
My approach to my career and life are directly related to how I was raised. Nothing ever felt out of reach if I was willing to put in the effort. Honoring her example and living into who she always believed I could be drives me still today.
Attack Mode: Challenging times bring out the best in so many of us. When we are challenged, we are given the opportunity to try new things—freedom from the expected. My approach is always a combination of measured risk and focus on progress against goals. The IRF is fortunate to have an incredibly strong board and staff who are willing to support a bit of risk-taking.
When the pandemic hit, we had just set Vision 2025 two months earlier. We were unwilling to set that aside. The entire team, along with our volunteer committee members, dug in and identified what steps we could take to maintain forward momentum.
What I mostly pounce on during challenging times is using the moment to look at what we've "always done" and identify what we can stop doing. This unburdening gives room for creativity and flexibility to make progress when facing difficult times.
Goals Currently Stalking: My mother, whom I lost in May of 2020, modeled the value of always having three goals: one for yourself, one for your family, and one for your work. I try to follow her example.
My goal for myself is to be fully present for whoever I am with at the time. It's something that I'm continuously working toward in a world full of distractions (and one that values multi-tasking). My goal for my family is to maintain our core traditions as our kids are largely grown and starting their own lives. It's important for all of us to remember at the end of the day our family is our foundation.
And for work, it is to support the IRF Board of Trustees and staff as we move toward the realization of Vision 2025. There are so many exciting and ambitious projects, all rooted in supporting incentive professionals in their use of non-cash incentives. I'm proud of the work of the trustees, committees, and staff, as well as their dedication to the industry.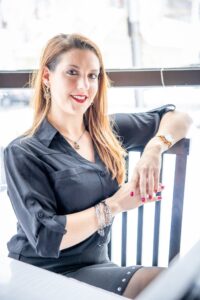 Stephanie Jayko, CSEP
Culture, Engagement, Support
Fierce Fuel: People are at the very core of everything I do, both in life and in my career. My goal has always been to learn everything I can about people. I love figuring out what makes them who they are and what makes people tick. That continued learning enables me to create exciting, enriching and engaging experiences for people to lose themselves in and grow from.
Attack Mode: It is easy to step back in challenging times and wait out the storm. However, I have learned that I do not sit still well. Because of this, I have found myself taking action instead and jumping in with both feet.
As a first-year board member of SEARCH Foundation, I have had the honor and privilege of working with a fantastic team of #eventprofs to raise awareness and funds for our fellow industry members in crisis.
In addition, with our increasingly digital landscape, I have helped to create platforms for unique voices to be heard and celebrated through my collaborative media projects. "…With Regrets" is an events industry "tell-all" podcast where industry leaders share experiences that other event professionals can learn from or connect with.
Most recently, I launched "Events Connect" a live web series where my guests and I journey through conversations to break down stigmas and explore definitions of culture to help event professionals everywhere plan more inclusive and culturally conscious events.
Goals Currently Stalking: My mission has been to discover new and better ways of bringing increasingly diverse event audiences together in meaningful ways. As an industry, we can do so much more to create culturally inclusive events.
Over the last two years, the need for this has become clear. Our industry has seen an incredible shift in how people from around the globe interact and meet, both virtually and in person. As a result, it's easier than ever to attend an event from far away. With this new opportunity comes unique challenges. How can we design events that are welcoming to all cultures?
In this new world, our eyes have been opened to the importance of cultural awareness. We have a fantastic opportunity to learn about one another on an entirely new level and open our worlds to new experiences.
My goal is to create a community of culture and awareness through digital and physical experiences, conversations and education. I intend to put my full force behind this goal by creating arenas for safe and open conversation in which people can express their culture and identities, in doing so, we empower others to help create culturally conscious events.

Ashley Lawson
Vice President of Business Partnerships, Achieve Incentives
Community, Curiosity, Intrepid
Fierce Fuel: The belief that when you bring people with a shared purpose together, nothing can stop the power of their potential. My first career was in leading a homeless services agency. For a decade, I helped bring together a community of volunteers made up of college students, doctors, lawyers, CEOs, interns and anyone who was interested in making a meal and making a difference.
Together, these people represented very different walks of life. But our shared purpose brought us together. It was through our differences—our political views, perspectives, networks and skills—that we were able to work together to make a profound difference in the lives of people experiencing homelessness.
Attack Mode: When the pandemic hit, the meetings industry and my family's 70-year-old incentive house was at risk of extinction. Every day, I received calls from clients and colleagues asking for advice on how to move forward. But we just didn't have any answers. I decided to change that. And I decided to pounce big. In my eyes, we only knew to fear travel and events because we didn't have any other reality to look to.
I made a big leap. I sold everything I owned and packed a backpack with just the essentials. On December 19, 2020, I started a new life of full-time travel as a backpacking business owner. I had a clear mission in mind: live in a new country each month to understand the reality of how they were preparing to welcome back tourism.
Through my experiences, I gained so much insight on how different countries were setting the stage for safe travel and eventually, safe events. But none of it would have mattered if I didn't share it far and wide. So, I started writing blogs on the state of travel and shared everything I learned so meeting and event planners could best prepare themselves and their organizations for leading safe events.
In the past year, I lived in 15 countries across five continents. I conducted more than 150 hotel site inspections throughout the Caribbean, Central and South America, Europe, Africa, and even made my way to Antarctica on a cruise. I've gratefully, and proudly, been Covid-free through it all.
My hope is that by sharing the reality of what I experienced in travel and in planning and leading events (both for event industry associations and clients with my company), I gave people and planners more confidence to travel and host events.
Goals Currently Stalking: It's been 408 days since I pounced, and I'm still living this crazy life as a "Safe Travel & Events Ambassador."  While safety was certainly my reason for the initial "pounce," my favorite part of this has been living like a local across the globe.
In immersing myself in the fabric of different communities, I have fallen in love with the world even more. Our many cultures, traditions, perspectives and the endless, beautiful differences we all bring to one another.
Travel is a treasure, and it is also a tool. It is the truest, most powerful way to transcend any belief that differences should lead to division. In the coming years, I want to be part of making every destination event an experience that changes both visitors and communities for the better.
My goal is to break the cookie cutter mold of meetings as they have existed. As event leaders, we have the power to create a better, kinder, more connected world. To do that, we need to create experiences that are engaging, fun, immersive and leave people thinking "Wow, I learned something new. I'm going to remember this forever."
It's that "event effect" that sets the stage for how attendees start thinking in a new way, perhaps acting a bit differently, and if we really do it right, we have the ability to empower people to accept differently.
It takes a special type of experience that challenges perspective, inspires change and creates a more connected, curious world. My goal is to work alongside destinations and meetings leaders to make this magic happen.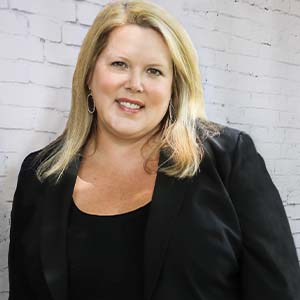 Amy Manzanares
Senior Vice President of Event Management, LEO Events
Grow, Support, Mentor
Fierce Fuel: I've always been motivated by creative projects and collaboration. The things that fuel my approach to my career most are my love of the industry and the people I work with. I'm always looking for ways to develop innovative solutions for my clients, which is my greatest motivator. Seeing a program run flawlessly from pre-production to post-event evaluation makes me excited to come to work every day. 
Attack Mode: It's true what they say: every challenge presents a new opportunity. Adapting to the changing environment of our industry is vital and being open to out-of-the-box solutions has brought so many new opportunities.
When the meetings industry could no longer meet in person, I was determined to lead my team to uncover new ways to support our clients and their messages. Taking on the virtual environment of live event production over the last few years is a prime example of adapting, listening and overcoming challenges. 
Goals Currently Stalking: In 2022 and beyond, I'm committed to being a positive and productive leader who remains present, offers support to colleagues, and acts as a mentor to others in the industry. I hope to continue growing and learning new ways to navigate our ever-changing industry.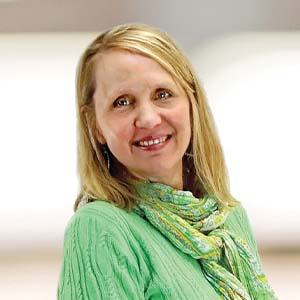 Lynn McCullough
Integrity, Excellence, Compassion
Fierce Fuel: What's most important to me is a focus on building strong, collaborative relationships and building trust. Also, curiosity drives me! Ask anyone around me; they will always say that I want to learn and understand the whole picture. Getting there is the fun part—learning, reading, Googling and picking the brains of the experts around me. My end goal is to deliver the best service and the best solutions I can and to always do better the next time than I did the last.
Attack Mode: The last two years have required that we be nimble, flexible and above all, ready to leap out of our comfort zone! But it has also shown that we have the power and strength to conquer anything when we set our minds to it. As an admitted technophobe, 2020-2021 taught me that I can learn anything.
Focus on what you can control, recognize your strengths and find resources to tap into. Ask questions when you need to. There is always someone willing to help, especially in this industry! Everyone has their own amazing stories of great achievements from the last two years. Don't forget that. Let it inspire you when you are faced with the next challenge. "You got this!" is our team's favorite motto.
ESPA's members were hit hard by Covid. Teams were downsized, workloads were heavy and a whole new set of skills were needed. Our goal was to be proactive and give back to our members to help them survive a challenging time. This included everything from a virtual conference, to re-thinking our training offerings, starting a diversity initiative, providing resources and creating more opportunities for ongoing member engagement.
Goals Currently Stalking: To never stop learning. To strive to stay current and understand trends. To mentor team members to help them evolve and succeed. To remember the importance of work life balance. To have a greater awareness for inclusivity. To continue to embrace technology!  To never stop trying new things. There is so much in life to experience!  And to ensure fellow team members and the clients I serve always feel respected and valued.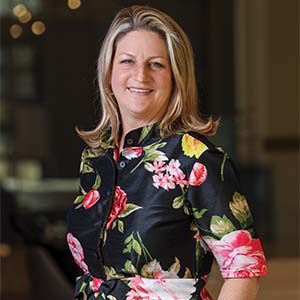 Kirsten Olean, CAE
Leave things better
Fierce Fuel: I am fueled by the desire to leave things better than I found them. Professionally, that may mean designing a better event experience, growing the careers of those on my team, contributing to the advancement of our industry or finding more efficient and effective ways to do the work. Personally, that means striving to show up every day as the best version of myself—for myself and my loved ones.
Attack Mode: When the pandemic first began, I had only been in my role at the Foundation for a few months. Like so many others, our team was suddenly faced with designing and planning a virtual meeting for 5,000 people. I could look back on that time and focus on the stress and long hours, but I choose to see all the opportunities it provided for us as a team.
The team had to work more collaboratively than they ever had in the past, and the shared experience bonded them and fostered their trust in one another. The team developed trust in my leadership, and I got to know them more quickly than I would have in a normal year.
We expanded our knowledge and skills, and each team member was able to showcase their unique talents. I worked closely with our organization's leadership throughout the process and was able to develop stronger relationships with them than I would have under regular circumstances. When we pulled off the impossible, the entire Foundation was able to see the team shine.
After two years of challenging times, we have proven our adaptability, our creativity, our innovation and our ability to deliver under the most difficult circumstances.  We have earned the respect of our colleagues and our leadership, and confidence in our team has soared.  We are a tight-knit team that believes in each other, trusts one another and have confidence in our ability to handle whatever challenge comes our way.
Goals Currently Stalking: When a good friend of mine turned 50, he talked about creating a different story for the second half of his life. This really resonated with me, and since then, I've thought about my own life through that lens.
Relative to my career, I have a job that I love in an organization with real purpose. I am mentoring and growing an incredibly talented team. I have had the chance to serve our industry at the highest level. I am passionate about my work and very satisfied in my career.
Truthfully, for the first time in my career, I am not thinking about what comes next. I am content right where I am, and the balance has tipped in favor of relentlessly pursuing my personal goals.
I have spent more time with my son in the past two years than I ever did pre-pandemic, and I want to keep showing up in his life that fully every day. My dad and I are planning to write a book together to share his leadership story and lessons. I want to nurture and deepen my connections with friends and family. I am fortunate to have found my great love at this stage of my life and I am focused on building a life with him and blending our families.
Through all of this, my most important goal is to keep evolving as a person so I can show up as the best version of myself professionally and personally.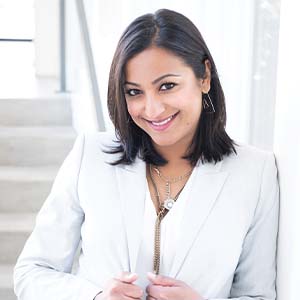 Dee Patel
Inspire, Innovate, Empower
Fierce Fuel: As the first female managing director of The Hermitage Hotel in its 112-year history, my role as the steward of a storied Nashville icon fuels me. It is an honor and a privilege to be at the helm of this beloved landmark, with its impactful connection to the women's suffrage movement. This amazing hotel and the suffragists that passed through its doors played an integral role to the passage of the 19th Amendment, and I'm incredibly inspired to carry on their legacy and preserve their stories for generations to come.
Attack Mode: In 2020, in the throes of a pandemic, we celebrated the 100th anniversary of the 19th Amendment. The role that The Hermitage Hotel played in the women's suffrage movement earned our hotel its National Historic Landmark designation.
For me, it was crucial for our team's morale to forge ahead with our celebrations, while ensuring the festivities were safe and rose to meet the moment. We weren't going to lose the opportunity to commemorate this amazing moment in history because we were in the middle of the pandemic!
Rather than closing our doors during the pandemic, we remained open and took the opportunity during the slower market conditions to bring our vision for the hotel's future to life. Amid this challenging time, we began a top-to-bottom design refresh of guest rooms and public spaces, ushering in a new era for this Nashville treasure.
We solidified a partnership with internationally celebrated chef and restaurateur Jean-Georges Vongerichten to open two new restaurants on property. Our signature restaurant Drusie & Darr by Jean-Georges marked the Michelin-starred Chef's first location in the South, which will soon be joined by The Pink Hermit, a chic café and take-away opening this winter.
It's been our goal for these design and culinary enhancements to introduce a feeling of fresh modernity to this historic hotel, while also cultivating an approachable, welcoming environment for all our guests.
Goals Currently Stalking: With the new restaurants and culmination of our property-wide design update this spring, we are charting the way forward for the hotel's next 100 years and solidifying The Hermitage Hotel's identity as Nashville's premier independent luxury hotel.
The Hermitage Hotel has stories to tell, and we want to see them told for generations. We will continue to design programming that is both fun and informative to pass down the stories of the hotel's amazing role in the women's suffrage movement. Through our work on and off property, we will remain a champion of women leaders, as well as fierce advocates for preserving Tennessee's natural beauty and historic landscapes.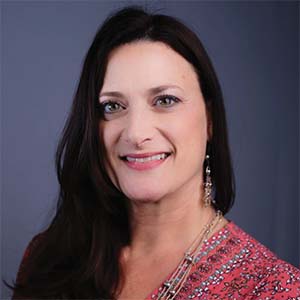 Lauren Siring, CMP, CGMP
Trust, Resource, Collaboration
Fierce Fuel: I had some amazing mentors and guidance from strong peers who provided a supportive network for me to try new things and share experiences through collaboration. I enjoy returning what I've learned and encouraging others in their growth within our industry. I never say "never" and try to see the positive in situations and people. I reflect upon how things are affected by circumstances and that we can look for the good to better others and ourselves.
Attack Mode: I embraced opportunities to absorb additional workloads and collaborate with the team on the ever-changing needs of our community, industry and clients. I am a conduit for networking among partners and peers and stay in tune to the needs of the day as the future continues to unfold.
Keeping informed and expanding my skills were accomplished and I achieved earning my CGMP certification. We found ways to engage our clients and partners when they could not connect in person and had some fun trying new ways of creating experiences.
Goals Currently Stalking: I've been fortunate to work for an innovative company that encourages growth and is supportive of industry involvement. Beyond my position of working with the Monterey County CVB, my incoming role as President of Meeting Professionals International's Sacramento/Sierra Nevada chapter in the coming year will challenge me and will hopefully result in advancement of our members' and chapter's opportunities.
I look forward to learning as I evolve in my Presidency, and in being a strong leader for our MPI community. In July, I will be celebrating 15 years with the MCCVB. Sometimes tenure can be a goal and I'm thankful to remain a trusted resource and ally to our stakeholders and meeting professionals.
My true goal however is to refrain from complacency, to always learn, and to give my best to being engaged and involved in the future of our industry.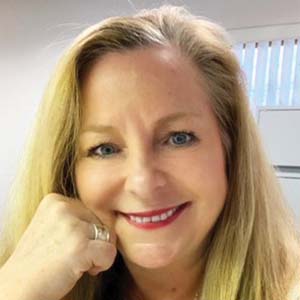 Carol M. Smith
Director of Sales and Marketing, Lansdowne Resort
Determined, Motivator, Risk Taker
Fierce Fuel: I come from a large Italian family, the fourth of five kids. My Dad grew up in Midtown Manhattan and bought his first car with winnings from a pool hall in the Bronx at 17. My Mom died when I was 13. We had to grow up quickly; each of us had jobs at 15 and found our own way as Dad continued to hustle the traditional 9-to-5 to keep his kids in the Connecticut lifestyle society expected.
My first real job was at Doral Arrowwood in Rye Brook, New York, telemarketing in the sales office, calling on Fortune 500 companies. Some 39 years later, I am still calling on these same companies and loving the business of customer service.
Attack Mode: Whether opening a new property from the ground up or transitioning a conference center to a full-service hospitality facility, my philosophy has been to surround myself with team members who are smarter and more talented than me and to let them run.
I have always said, "if you are not making a mistake or two you are not working hard enough." Without risks, there are no rewards. The hospitality business has been so challenging over the last two years. Taking a risk, I joined Lansdowne at the beginning of 2020 as Covid-19 was continuing to cause hotels and resorts closures domestically and internationally.
I was familiar with the property because I was on the opening team in 1991. I knew the new managing director as I had worked with him before, however, the industry was continuing to spiral downward, staffing was limited, and the owner was expecting a profit!  I did what I do best, hired a couple of powerhouse sales staff I had worked with in the past, brought a "can-do "attitude to every meeting, negative situation, client opportunity and impossible task, and by year end not only did the property meet budget, we exceed it.
Goals Currently Stalking: Stay engaged, stay visible, stay positive. As the property and the industry overall begin to slowly come out of its Covid Coma, we have learned a great deal about our resilience as an industry and how important partnerships are to continued success.
We have had to find creative ways to meet safely while keeping 6-ft. apart and Lansdowne has done this with ease and professionalism. Working with community leaders and travel partners to ensure consistent messaging on travel protocols has been a key strategy for successful reentry into markets and this has allowed Lansdowne to enjoy higher than expected occupancy forecasts for Q2 and Q3 in the leisure sector.
Our partnerships in the community keep us viable and engaged. We know that if our local community supports us, we will be successful.
My goals for the coming year are to continue to build on the success we enjoyed in 2021 and lead the efforts to brand Lansdowne Resort as a premiere wellness destination for meetings, golf, spa and weddings.
Longer term is to work with ownership on growing our wellness initiatives throughout all areas of the property to include all touchpoints and possible expansion of amenities and services. Wellness in this time of Covid has become a lifestyle and Lansdowne does it very well.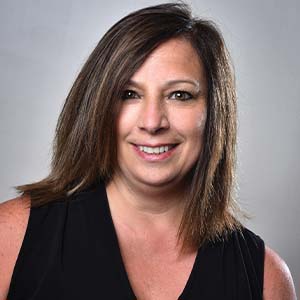 Melissa Soto, CMP, CITP
Driven, Motivating, Fierce
Fierce Fuel: My passion for travel and events fuels my approach and molds my work ethic. In this industry, you have to be a strong and motivated woman and make every decision head-on. There is no time to focus on the past or any regrets; I have just had to keep moving forward and focus on building my career and strengthening my professional development. I am proud of what I have achieved thus far.
 Attack Mode: As Winston Churchill said, "A pessimist sees the difficulty in every opportunity; an optimist sees the opportunity in every difficulty." To me, challenging times are nothing but opportunities to learn and improve. During these times I have learned to really focus on the need and set priorities, to roll out the red carpet and experiment with new ideas. I can't do what I did during good times and expect the same results. It is struggle that creates champions, as well as keeping up with the changing needs and expectations. By working on myself, improving and achieving small goals, I can create patterns of success.
Goals Currently Stalking: My goals for coming years is to move forward and rise above challenging circumstances – no matter where or when they occur. Accelerating my career while striving to create memorable and amazing events is one of my main priorities. Amplifying the attendee experience at my events is very important to me. One of my biggest goals is to know that when a participant has left one of my events, they felt it was a truly grand experience.
Knowing that my event has motivated them to work harder because they want to attend the event next year, is one of the biggest compliments I can get. It has always been my goal to be known as a creator of the best event experiences for all participants. In the next few years, I want to take that goal to new heights through more creative, inclusive and immersive solutions.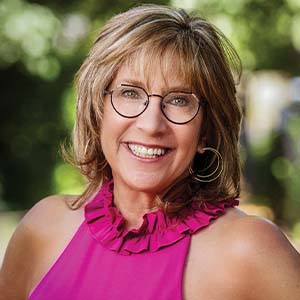 Nancy D. Shaffer
President, Live Events Coalition and Chief Creative Officer, RJ Whyte Event Production
Storyteller, Connector, Advocate
Fierce Fuel: I was raised with the understanding that "you are born to live for others, not yourself." That message and watching my parents live by this philosophy is the foundation of my life. It continues to guide my personal and professional life. I didn't grow up wanting to be a planner, but my first career in sales and marketing showed me I love creating experiences. I am detail-oriented and having a creative mind has led me to where I am supposed to be. Life experiences are stories waiting to be brought to life. I am beyond thankful to be a storyteller, and my career and life often overlap and always fuel one another.
Attack Mode: The past few years presented our industry with unprecedented challenges and brought to the forefront the reality that we were invisible because we did our jobs so well. This presented a major issue, as an industry we had to tell our own story so people outside the industry understood how critical we are to experiences every day in some form or fashion.
This is an industry of over 12 million professionals generating over 1.4 trillion dollars annually and in a 24-hour period-of-time were locked out of our jobs. As a response, we built a volunteer-run association to advocate on the behalf of the Live Events Industry. I became the President of Live Events Coalition and with a remarkable team of passionate and committed event professionals have been fighting for our industry since then.
I could have pivoted to virtual events, but I knew there were others that would do this much better than I and that by building LEC, I could make a difference. Working with LEC is some of the hardest work I have ever done but has taught me so very much and brought me immense joy while making the world smaller and larger at the same time.
Now that we are opening, I get to do what I love as the RJ Whyte Event Production as Chief Creative Officer developing clients' stories and bringing them to life while still advocating for our industry.
Goals Currently Stalking: This is somewhat simple; I want to obtain support for our industry as we continue to learn to live with an ever changing "normal".  I also enjoy exciting opportunities to impact clients, attendees and more by creating strategically designed and executed programs.
In addition, I will continue my work to grow our industry thru awareness, advocacy and community engagement into a profession that is understood and respected as we should be.
This is an opportunity to reimagine how we do what we do and how we will be successful in a world craving connection and interaction while remaining cautious and concerned about what is next. We are solution makers and right now it is our time to provide the solutions to meet and experience safely.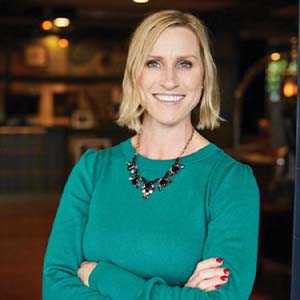 Kate Thompson
Authentic, Learning, Enjoyment
Fierce Fuel: I strive to take the same approach to both my personal and professional life, allowing them to be in tandem (or close to it!) and allowing for abundance in all aspects of life. Every day is a concerted effort toward self-awareness, gratitude, being genuine and staying focused. I'm a big fan of taking the time to write down the people, places, songs, things—whatever—for which I'm grateful, and of repeating mantras as I start the day (yes, I'm one of those people). I'm also a firm believer in self-care, physically and emotionally, allowing for a healthier overall approach.
Attack Mode: I hate to say that desperate times call for desperate measures, but they do call for creative measures! The last two years have proven to put all of us to the test in one way or another, so openness and creativity has been at the core of recent opportunities.
One example was recognizing that, while companies were not traveling or meeting in person, so many social events were still in the works during the height of the pandemic. Families celebrating milestone birthdays or graduations, and couples celebrating marriages…even if it had to look a little different. We created the Mini-Mony package for couples like these, allowing them to be in outdoor spaces, with fewer (distanced) people, and a more condensed timeframe. People loved it and it was wildly successful, bringing multiple events per day over the weekends in late 2020 and early 2021.
Another opportunity was in opening and appropriately showcasing Hotel Zena. As a brand new property who's design tells the story of female empowerment, it was necessary that we go big when celebrating Women's History Month in March 2021. Since safety was pivotal and customer comfort was front of mind, the hotel offered a month-long celebration with virtual events that anyone could join. We welcomed best-selling authors, radical and influential artists and trailblazing female leaders to all share their works, their stories and more on a virtual platform. The events were powerful, successful and genuinely fun!
Goals Currently Stalking: My personal life goals remain simple and enjoyable—to approach every day with motivation and to be led by my dreams, not pushed by my problems. I'm committed to traveling once again and carving out time for myself to do something that I enjoy so much, which is seeing as much of the world as possible.
Regarding my professional life, I've been fortunate to be part of the opening team for two incredible properties in our nation's capital, but the 2020 opening timeframe proved to be less than optimal. My immediate goals moving forward all revolve around the recognition and financial success of these properties, while creating and nurturing relationships with colleagues, partners and neighbors.
With the challenges of the past two years, I know that employers and leaders are recognizing the value of people more than ever. It is a goal of mine to inspire others in the industry and work to keep them engaged, growing and getting closer than ever to achieving their own goals.