When everyone feels safe returning to the ballroom, what will the future of gathering look like? Unfortunately, one of the side effects of the crafty Covidpocalypse we all just lived through was the fogging of crystal balls everywhere. Bottom line: Meetings will probably be as diverse as the different reasons for holding them, just as they were in predystopian days. But if you look really closely, there are vague shifts in the outlines. The best way to get a first look at what will define post-2021 events is to follow the people who are leading the way to the future. planners
Every year, we ask the Smart Meetings community to nominate the people who inspire, motivate and thrill them. Meeting professionals who bring their best stuff every day are constantly looking for better ways to deliver their craft and bring others along with them for the journey. That tea-leaves truism was only amplified in the heat of a truly disruptive epoch in our industry. So, it should be no surprise that this year, responses were nothing short of an inspirational defibrillator to our meetingprofs hearts.
Listen in.
Aleka Garcia, manager of conventions and events with Johnson & Johnson Vision, was described by a colleague as "an amazing mentor to so many in the industry."
Kelly Gallagher, the owner of Canvas Meetings & Incentives, was blunt when she stated that Director of Operations Christian Pardo's actions were instrumental in keeping the company alive. "Without her innovation, determination and positive attitude, we wouldn't be here today," she said.
Angela "Fig" Wirkler, senior sales manager with Boulder Convention & Visitors Bureau and a 2020 Smart Women in Meetings Rising Star characterized Stephanie Sadri, manager of global accounts with HelmsBriscoe, as exemplifying the meaning of true leadership. "Her dedication to our industry and love for the hospitality community is contagious!"
Other testimonials described nominees as "resilient," "amazing" and "dedicated." Of course, we wanted to learn the secrets of these super meeting producers. We sent them a list of probing questions, asking about their approach to design, their evolution over the last year, their vision for the future and the quotes that helped them stay focused during the darkest days.
Below, you can read the thoughtful—and at times brutally honest—responses of the top meeting producers for 2021. These are the action heroes who stood out for their prescience, forward-thinking and leadership. You are going to want to follow their careers.
To summarize their wisdom, we hit Control F on the list of descriptions for meeting-design approach. Care to guess the most common responses? "Collaborative" topped the results, followed by "innovative," "intentional," "engaging," "impactful" and "strategic."
Intrigued? Let's get to know the 2021 Meeting Planners of the Year.
Stuart Ruff-Lyon, CMP, DES
Vice President, Events and Exhibitions, RIMS (Risk Management Society)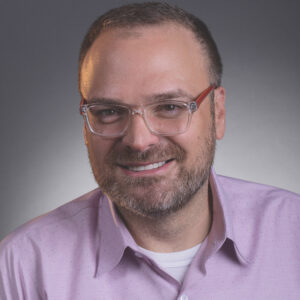 Meeting Design Sweet Spots: Citywide conventions, conferences and global forums—both face-to-face and digitally
Approach to Meeting Design: Community, Experience, Brand
Pandemic Evolution: Like many of us, I entered the world of remote working and technology. Despite not being able to meet in person, I held a record number of digital PCMA Board of Directors meetings via Zoom. My PCMA world was turned upside down as I helped navigate the pandemic and social justice issues. My approach to meeting design changed as I began to plan and execute digital events. I am grateful that I recertified as a digital event strategist in 2020, as the DES helped guide me on new digital event strategies. RIMS produced our first digital conference in November 2020, attracting a similar size audience due to an engaging program and good use of event technology. Applying a new lens to all our events, be it F2F or virtual, was a rewarding and meaningful process for me.
Vision for the Future: We are just starting to tap into the new world of meetings and events. Covid-19 accelerated the industry's technological evolution. My vision for the events industry is that we continue to embrace and expand digital to supplement face-to-face opportunities. Events will forever be omnichannel in delivery, and technology will enable us to break down barriers to attendance, truly enabling us to be inclusive of all. I also envision artificial intelligence playing a larger role in event design. My role is to continue to create events that are audience-centric, meetings that build and connect communities, solve problems and improve society.
Words to Plan by: "You either walk inside your story and own it, or you stand outside your story and hustle for worthiness."–Brene Brown
I apply the quote to how my team conducts business and navigates change. We can choose to evolve and master our own stories, or we can hold onto the past and struggle for relevance.
Jenine P. Humber, CGMP, CVEP, sustainability certification
Meetings and Special Event Planner, Smithsonian Astrophysical Observatory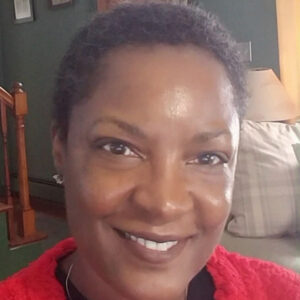 Meeting Design Sweet Spots: Board meetings, conferences, incentive trips, special events, training
Approach to Meeting Design: Collaborative, Detailed, Flexible
Pandemic Evolution: The biggest lesson I learned during the pandemic is that it all can wait. Maybe not everything. I was the person that didn't think there was enough time in the day. During Covid-19, I was diagnosed with cancer. I went through treatment all last summer, 2020. I am doing very well. My body responded well to treatment. The pandemic gave me grace and patience. I literally had no control. You know how planners like control…LOL. The pandemic made me sit and think. I literally had no choice. It gave my brain a break. The pandemic allowed me to heal, not just physically, but emotionally and mentally. I am thankful for the pandemic. We all had lessons. I am more self-aware; that is a gift of value.
Vision for the Future: My vision for the future is a more sustainable earth. We all need to be aware of what we drive, eat, clean with and store with. My vision is to find a logical way to mitigate hunger and poverty. I would love for the world to be more equitable in all arenas of life, gender, race and economics. I would love to see more accessibility for couples and individuals with non-traditional households who want children to be able to adopt throughout the United States foster care systems. I want us to appreciate each other. I would like to see a world of more acceptance and less cancellation. Could you imagine if you were judged for the things you said or did before you were 25 years old? My vision is to allow people to become fully faceted—mistakes and all. We are all a work in progress!
Words to Plan by: I followed Mary Tyler Moore a great deal in my youth. After The Dick Van Dyke Show, she was a single gal, living alone and dealing with work-related bias. "Take chances, make mistakes. That's how you grow. Pain nourishes your courage. You must fail in order to practice being brave."–Mary Tyler Moore
Heather Lopez
Project Manager, Event Solutions, Walmart Inc.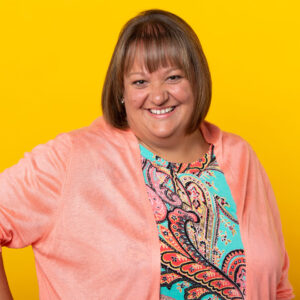 Meeting Design Sweet Spots: Our team delivers over 250 meetings annually, including the Walmart shareholders meeting, year-beginning meeting, holiday meeting, investor relations meeting, community vaccine clinics, team builders, sustainability summits (you name it, we can make it happen).
Approach to Meeting Design: Associate Experience and Engagement are key in a health- and safety-conscious environment.
Pandemic Evolution: If 2020 taught me anything, it was flexibility and adaptability. The days of in-person meetings were quickly a thing of the past as we all started working remotely. The meetings that would occasionally need a virtual connection all became virtual, and I had to learn how to manage and produce those meetings just as I would on site. Technology was no longer an option; it was a must. I learned how to seamlessly manage presenter views, waiting rooms, chat functions and the ever-prevalent "you're on mute" sign discreetly—with a virtual audience watching your every move.
Vision for the Future: We are facing a brand-new way of working as it relates to meetings. The global health crisis gave us an opportunity to step back, assess and look at meetings through a completely different lens. Hybrid meetings will become the "new normal," and that challenges us to come up with innovative ideas and new platforms to bring these meetings to life. I look forward to being part of the shift in perspective and expectation, working alongside leadership and clients to deliver hybrid meetings while keeping our associates engaged, comfortable and begging for more.
Words to Plan by: At the end of the day, they all arrive (whether in person or virtually), they all depart, and they all have a FANTASTIC time! Every opportunity we take to educate ourselves, implement new technology, and learn about exciting new venues and products keeps us relevant. After the past year, nobody is more excited to get back to the "new normal" than the events and hospitality industry.
Morgan S. Connacher, CSEP
Vice President, Events and Special Programs, Haute Rock Creative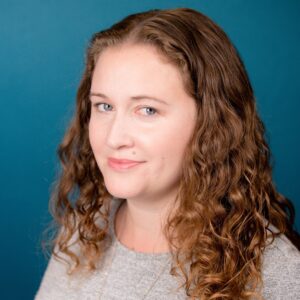 Meeting Design Sweet Spots: Corporate events and incentives, strategic experiential marketing programs worldwide.
Approach to Meeting Design: Authentic Human Connection
Pandemic Evolution: The importance of meeting face-to-face was underscored for me. Though we can work virtually day-to-day, there are intangible benefits of connecting with others face-to-face that move our lives and businesses forward. We can't just jump back in to how our industry was 18 months ago—we have to reinvent it; and I'm excited to watch it unfold because we are nothing if not an industry of people willing to push the envelope.
Vision for the Future: Meetings in this re-emergence period require a strategic approach with creative vision. The secret sauce as our industry ramps back up is partnership and transparency. We all have to come together, share what we know, ask questions about what we do not, and trust each other to help build up the industry. My place in this is through empowering my team to be true partners for our clients, to creatively solve their business and budget challenges, to think bigger and go farther with the service we provide (and to remember that as planners we need to maintain the space and mental health for ourselves that has been brought into focus over this past year; we can't simply jump back onto the same hamster wheel.)
Words to Plan by: "Grow through what you go through" has been a personal mantra of mine recently. Words to plan by for me throughout my career have simply been: "See the forest and the trees." We can't simply be in the clouds without drilling down to the specific logistics that truly make our planning successful, nor can we only be worried about the day-to-day steps we need in planning without working toward a more strategic vision for our clients.
Kelsey Fischbach, CMP
Events Manager, McDermott Will & Emery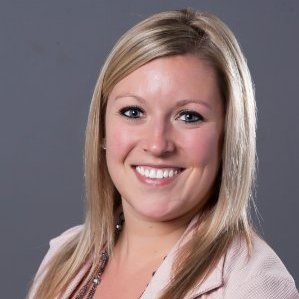 Meeting Design Sweet Spots: Global corporate events, ranging from client dinners to executive/VIP retreats, educational symposiums and firmwide retreats
Approach to Meeting Design: Innovative, Exciting, Thoughtful
Pandemic Evolution: As planners, I feel that we always have a fast-paced mindset. This past year, I took the time to be more present on a daily basis and slow down to really think through my approach to planning and the why behind my decisions. This has helped me create a better, more thoughtful experience for our event attendees.
Vision for the Future: I plan to be a leader in moving our world back to a sense of normalcy. It is up to us as event planners to be the leading force for how to bring people back together in a safe and fun way. I see my role as being the creative mind behind the on-site and virtual experience for our attendees to bring the excitement of in-person to hybrid events.
Words to Plan by: "Start where you are. Use what you have. Do what you can."–Arthur Ashe
Aleka Garcia, CMM, CMP-HC
Manager, Conventions & Events, US Marketing-Surgical, Johnson & Johnson Vision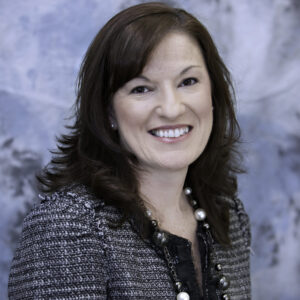 Meeting Design Sweet Spots: Med-device (health care), HCP-facing meetings and events—conventions, advisory boards, investigator meetings, educational symposiums, internal stakeholder meetings—product launches, sales kickoff and training meetings
Approach to Meeting Design: Collaborative, Innovative, Strategic
Pandemic Evolution: 2020 gave me the opportunity to strengthen my professional skill sets in society relationships and internal stakeholder management as the world pivoted to 100 percent virtual. The transition to the new norm required an agile mindset to bring fresh and innovative experiences to our customers and internal colleagues in order for them to thrive in the virtual/hybrid convention space. My team and I successfully launched a virtual event experience platform that fulfilled the void of in-person conventions. A year later, this experience will continue to drive engagement with an expanded reach beyond the in-person connection.
Vision for the Future: It's a pivotal moment for the industry to evaluate and create a new narrative. Virtual has proved its value, and it is incumbent upon meeting professionals to become architects of a holistic meeting and event engagement strategy that balances business requirements with the appropriate meeting format. Personally, I will continue to challenge the status quo to ensure we maximize and balance resources. With this approach, I see an opportunity to engage more meeting attendees through multiple formats to achieve a greater reach while being fiduciarily responsible while the world continues to recover.
Words to Plan by: "Integrity is choosing courage over comfort; it's choosing what's right over what's fun, fast or easy; and it is practicing your values, not just professing them." –Brene Brown
Spencer Geissinger
Vice President, Events and Business Development, Susan Davis International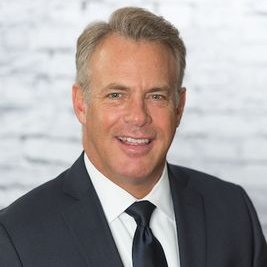 Meeting Design Sweet Spots: Conferences, monument dedications, corporate meetings, galas, summits, inaugurations, memorial events, business and product activations and association and cause-awareness events.
Approach to Meeting Design: Conceptualize, Produce, Execute
Pandemic Evolution: During the Covid-19 pandemic, live and in-person events were nonexistent. Most events, meetings and conferences were canceled, with no clear direction or guidance on when they might be rescheduled. Many live-event producers and production companies were either forced to shut down or lay off and downsize dramatically. Those that survived had to reinvent themselves as virtual-event producers, learning a whole new set of skills on the fly. It required investment in new equipment and technology and finding new personnel with the skills in television and video production to handle their clients' new virtual needs.
Vision for the Future: Going forward, most meetings and events will likely be hybrids, with a smaller in-person live audience and a larger virtual or remote audience. This will require very solid production, formatting, timing and execution. The remote/virtual audience and participants will need to be incorporated into the event in a coordinated, seamless and inclusive way, much like is done every night on network news programs. It'll be critical to avoid the long pauses, bad internet signals and poor visual presentation quality from remote participants that leave the impression the remote audience and participants are afterthoughts.
Words to Plan by: "A failure to plan is a plan to fail." While working in the White House and on presidential campaigns over the years, I learned that mistakes or poorly planned events are not acceptable. They have to be flawless 100 percent of the time.
Elizabeth Grove
Associate Director, Events & Meetings, Contracting & Compliance, KPMG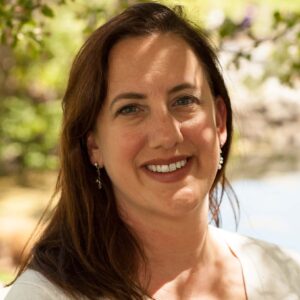 Meeting Design Sweet Spots: Sourcing and contracting of large-scale and KPMG signature events,
oversight of contracting of meetings by our in-house events team
Approach to Meeting Design: Bespoke, Innovative, Collaborative
Pandemic Evolution: The last year has been an intense exercise—personally and professionally—in surrender, nonattachment and perseverance. I learned that the illusion of control was just that, illusion, but that the realization did not mean passivity. I began to plan for the future—for the return to live meetings—with an increased awareness that many plans would need to be tossed, delayed or started from scratch. In the past, this kind of redirection would have presented as though mistakes had been made, efficiencies squandered or time wasted. Now, it seems like an integral part of the meeting planning process.
Vision for the Future: Like every person in this industry, I was operating in a climate where the future was unknown, and evaluation of the past was a daily exercise. In the lull between the frenzy of cancellations and the wait for the return to in-person, we engaged in many talks within my department about the future of meetings. We were wrong a lot in our assessments about meeting design in a pandemic (we did not go forward with those meetings), but we were also right a lot—and we were able to redesign many of our signature events. They will not look like the past, nor will they be what we might have first imagined in crisis. Our reinvention took them all off autopilot, ensuring vibrancy, new vision and a fresh start.
Words to Plan by: Out/Of a great need/We are all holding hands/And climbing./Not loving is a letting go./Listen,/The terrain around here/Is/Far too/Dangerous/For/That. Taking the words of 14th-century Persian poet Hafez and applying them to 21st-century meeting planning during a crisis meant that I emphasized collaboration and kindness, along with a clear-eyed sense of unprecedented disruption.
Mahoganey Jones, DES
CEO, Event Specialists Inc.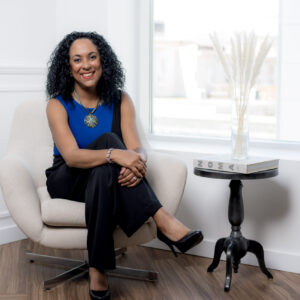 Meeting Design Sweet Spots: Corporate and association meetings
Approach to Meeting Design: Timely, Relevant, Impactful
Pandemic Evolution: To be honest, the last year allowed me to reimagine what our events could and should look like. I learned that I've always had fundamental beliefs that are strong enough to last through a pandemic. I believe in starting with what you do well and building on that when it comes to event execution. I started reminding my clients and my team that we've been producing events for a long time and that it is important to continue to match the technology to the events we're producing and not the other way around.
Vision for the Future: As an event producer and now technologist, I see the movement to intentional event design. I view myself playing a bigger role in supporting events that meet bigger goals and objectives. Supporting the development of strong content with an emphasis on broadcast-quality content. No more boring keynotes because that's how it's always been done. We have to challenge the "why" and the production of our events to represent all that our organizations stand for.
Words to Plan by: "Don't focus on the trends." Because everyone has moved to hybrid, it doesn't mean you have to. Focus on what you do well and build on that to ensure you're staying true to your brand and/or organization. Continue to design your events with your attendees in mind.
Pattie Kempka
Director, National Meetings & Conferences Ducks Unlimited, Inc.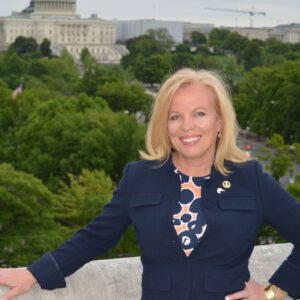 Meeting Design Sweet Spots: Conventions with numerous breakout sessions and general sessions, board of director meetings, team-building meetings and training meetings
Approach to Meeting Design: Investigate, Collaborate, Innovate
Pandemic Evolution: Staying connected was critical for me. I participated in numerous webinars, peer-to-peer groups and Zoom calls, some Covid-related, some professional development. We learned from other's stumbles and successes. Covid offered a unique opportunity to listen, connect and learn. Realizing we were all in this together and no one had experienced anything like this allowed people to relate on a personal level. Our professional community opened up, and discussions became centered around surviving, thriving and future events. Engaging with vendors, meeting and event colleagues and immersing myself in every aspect of planning and executing virtual events, I added skills and developed the confidence to not only offer a change in approach to our meetings and events, but to do so in a meaningful way.
Vision for the Future: I am bullish on meetings! Our members are social, with lasting friendships formed by constituents from across North America who attend our events. Video conferencing will not change the way we do business; however, it will enhance opportunities to engage when travel is not a viable option. Continuing a hybrid approach for national meetings is best in the short term. Knowing there is great value in in-person meetings, I do not see us utilizing a hybrid approach for long. We anticipate our attendance will be slightly lighter for meetings and events this year, but I am delighted how quickly things are rebounding—with 87 percent attendance at our last meeting.
Words to Plan by: "Teamwork is the ability to work together toward a common vision. The ability to direct individual accomplishments toward organizational objectives. It is the fuel that allows common people to attain uncommon results."–Andrew Carnegie
Christopher Kirbabas
Director of Programs, Society of Architectural Historians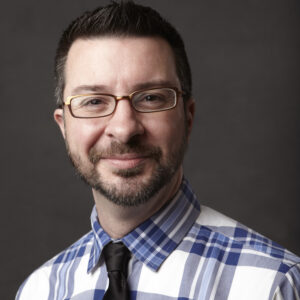 Meeting Design Sweet Spots: We produce one annual conference per year and multiple virtual programs.
Approach to Meeting Design: Engaging, Enlightening, Cost-effective
Pandemic Evolution: Like so many of my industry colleagues, I had to quickly learn all about virtual meetings. We always talked about producing virtual programs, but with a staff of six, there was never the time. With only seven weeks before our April 2020 conference, we shifted from an in-person meeting to virtual; it was a crash course in what to do, how to do it, why to do it and what not to do. My comfort level was low, but you had to push through that to successfully deliver the content that the members needed and wanted. My current comfort level hosting virtual programming is now sky high, and that translates into a positive experience for our moderators, speakers and viewers of our virtual programming.
Vision for the Future: I am excited for the future of this industry and what we have learned and are continuing to learn (and unlearn) and how we incorporate all of it into our meetings and programs. Never stop learning and understanding, never stop growing. My vision continues to bring more people to the table, whether it be a virtual table or in person. The more diverse voices that are included in all our conversations, panels, sessions, programs, etc. will serve us all the more. My role will continue to be to help give all voices the opportunity to be heard. We have a tremendous opportunity in front us, and I hope we all embrace that. Even the smallest step is a step.
Words to Plan by: I don't have so much as words to plan by as they are mantras that I have accumulated over my more than 20 years: Does it serve the members and their needs? Does it serve the needs of the organization and help propel the organization forward? Less is more. Give the people what they want. Everything in moderation…including moderation. How can I squeeze the budget to get more bang for the buck?
Anna Le Breton, Business Law Degree
Executive Producer, MAS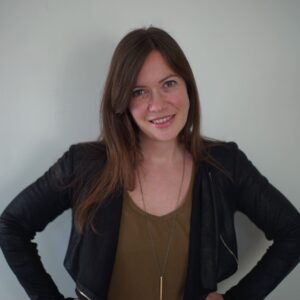 Meeting Design Sweet Spots: Experiential, for large corporations and nonprofits
Approach to Meeting Design: Bold, Engaging, Impactful
Pandemic Evolution: Over the last year, I've had to learn how to work 100 percent remotely, which, in full honesty, was easier than anticipated. The hardest part was not being in the same room as my team and my clients on the days leading up to events. There is something special about being on site with your people, but through various technology platforms and tools, we found ways to simulate that environment and work together closer than ever, which resulted in incredible productions and experiences—so much so that I have made the decision to continue working this way, for the most part. Nothing will replace in-person post-event celebrations!
Vision for the Future: We are already seeing a strong appetite for in-person events in the immediate future. After a year of online events, meetings and gatherings, it's not surprising that people are looking forward to breaking out of their bedrooms and meeting face-to-face again. That said, I believe that in the long run we will be looking more at hybrid approaches where both digital and in-person come together to provide multifaceted experiences that can reach a wider audience. As such, content delivered via multiple channels takes on a heightened role and provides opportunities to extend clients' messaging beyond the event day. At MAS, we've been preparing for the shift and have ramped up our content-production capabilities, as well as investigated and developed exciting ways to distribute said content. As events become multifaceted, the role of an executive producer will need to expand.
Words to Plan by: Like most producers, my everyday mantra is "hope for the best but prepare for the worst"—a saying that became even more relevant this past year. When it comes to creative and ideation, I like to remind my team (and myself) to "believe you can and you're halfway there" (Theodore Roosevelt).
Nicole Chattin, CMP, CMM
Senior Program Manager, Brightspot Incentives & Events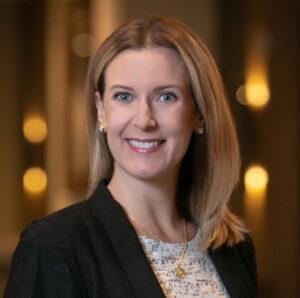 Meeting Design Sweet Spots: International incentive travel programs, conferences, meetings,
sales kickoffs, virtual meetings and roadshows
Approach to Meeting Design: Authentic, Memorable, Innovative
Pandemic Evolution: When the pandemic hit, I started extensive research on virtual platforms and production partners and became our company's virtual event subject matter expert. I hosted several companywide trainings on virtual and hybrid events and was the virtual event taskforce lead overseeing the implementation of virtual events as a new product for our company. I evolved and became more flexible, nimble and creative in shifting event strategies through postponements, cancellations and rebookings. I became more empathetic toward my colleagues, our partners and our clients. I took advantage of a slower season to obtain my certificate in meeting management through MPI and the University of Indiana Kelley School of Business. I became involved in Meeting Professionals International and joined the board as director of leadership. I learned about the importance of mental health and self-care, which allows me to be a better leader, co-worker and friend.
Vision for the Future: The future of the meetings industry is bright! The meetings industry is evolving, and we are learning the importance of the attendee experience through engaging, collaborative and unique content. The importance of diversity and inclusion must be woven into the fabric of each event. Virtual is here to stay with the enhancement of hybrid meetings and events. I continue to be involved in the industry, volunteering through MPI DFW as vice president of special events. This allows me to volunteer and contribute my services to fellow event planning and supplier members. I am passionate about staying on top of event trends, executing memorable programs and growing into a strong leader in the meetings industry.
Words to Plan by: "Challenges are gifts that force us to search for a new center of gravity. Don't fight them. Just find a new way to stand."–Oprah Winfrey
Stephany March, CIS
Travel Account Manager, Maritz Global Events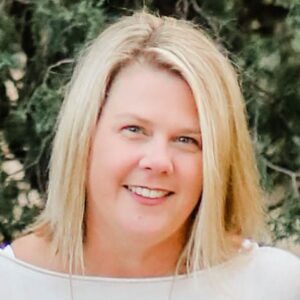 Meeting Design Sweet Spots: Meetings and Incentives
Approach to Meeting Design: Collaborate, Question, Create

Pandemic Evolution: This last year brought about countless opportunities to push myself in an entirely new space. I was reminded more than ever before of the importance of remaining agile, adaptive and being open to new ideas, thoughts, processes, and facing the many changes and challenges with a positive outlook. We may not have chosen the course that 2020 took, but we can most certainly take those learnings over the last year and apply them personally and professionally as we move forward.
Vision for the Future: I think 2020 proved that our industry can be different. We can adapt. We can do things differently. It was a reality check, and we've come out on the other side with new experiences, new lessons learned—all to be applied in our future programs. We don't have to do things the way that they've always been done. Question the why, collaborate with your partners—both internal and external—and then create and design that experience!
Words to Plan by: "Just keep swimming."–Dory, Finding Nemo
Denise Miller, CEM
Senior Manager, Exhibits and Sponsorship, MGMA (Medical Group Management Association)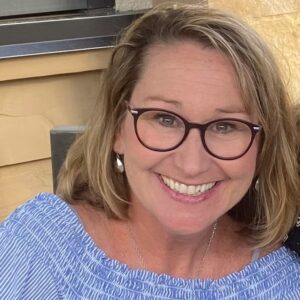 Meeting Design Sweet Spots: Association—annual conference and smaller niche educational events with exhibit component, B2B
Approach to Meeting Design: Know Your Audience
Pandemic Evolution: Obviously, the pandemic affected the meetings industry drastically, but our events have been doubly affected in that they are in the health-care space. It has been with a profound sense of empathy for our member base (medical practice managers) that our shows since March 2020 have begun to "meet our members" where they are. We've found new pockets of attendees and exhibitors by only being able to present our conference and our sponsored solutions online. I feel we've also been able to bring our exhibitors along on this journey with us by presenting them with innovative and dynamic ways to be seen as thought leaders and partners in the changing health-care landscape.
Vision for the Future: The meetings industry will continue to innovate online and in person. I hope to focus my role specifically on bringing our exhibitors and sponsors new ways online and in person to connect with health-care decision-makers. Using empathetic design (know your audience!) and the creation of spaces and moments in our events where both sides (attendee and exhibitors) can recognize the value of learning from each other.
Words to Plan by: "Dream and execute the big gorgeous dreams…while prepping and planning like crazy for every version of the nightmare."
Christian Pardo, CMP
Director of Operations, Partner, Canvas Meetings & Incentives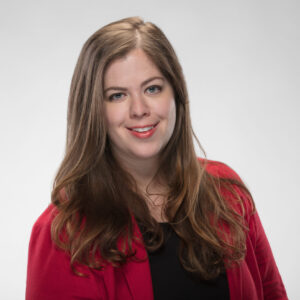 Meeting Design Sweet Spots: Conferences, meetings and incentives
Approach to Meeting Design: Intentional, Mindful, Strategic
Pandemic Evolution: I am a much different person than I was a year ago, which is thrilling to say! I added many new planning skills due to the pandemic, became a mother and gained more confidence by knowing this industry is the right one for me and one I am passionate about. I identify as a recovering perfectionist, learning "you do not have to get everything right the first time." While I still hold myself and my operations team to high standards, I am reminded that improvement is a process, there is always more to learn and it will not always happen overnight. Previously, my attitude was to be the best: now it is do your best. I know my best is pretty darn awesome.
Vision for the Future: I see an industry that is inclusive and changing considerably. The increase of virtual events has highlighted the lack of awareness and planning necessary to ensure our differences don't become barriers to full engagement. For example, services such as closed captioning and translation services used to be by request only. Now they are the norm. The use of gender-neutral language has emerged and is another easy way our industry can celebrate our diversity. Inclusive events require dialogue, planning and flexibility to adjust for the unexpected; all of these things should be a standard in our industry. I believe my role is to lead by example. Our team starts these conversations at the beginning of planning with our clients to ensure no one is excluded.
Words to Plan by: "Take care of you, so you can take care of them." I truly believe you can still go above and beyond for clients and maintain a healthy level of self-care—these goals are not mutually exclusive. When a new Canvas client is engaged, the first thing we do is host an orientation session where both parties share preferred hours, work styles and what makes us happy.
Romanita Ross
Executive Business Administrator, Microsoft Corporation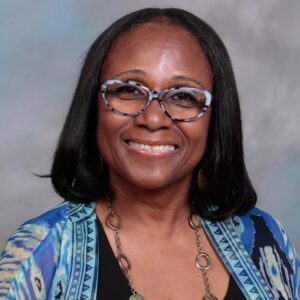 Meeting Design Sweet Spots: Corporate meetings and help produce MPI Signature Luncheon and Summer Knowledge meetings as part of Content Team
Approach to Meeting Design: Audience, Agenda, Material
Pandemic Evolution: As companies scrambled to protect employees from coronavirus with travel restrictions and remote work arrangements, I found that meetings with teams, customers or suppliers had to be conducted differently. I realized that virtual meetings can be run by using basic meeting best practices and inexpensive technology tools. I investigated how I could make people feel comfortable and like they are at the "same" meeting. Before the meeting, I set clear objectives, and send pre-read material. I minimized the presentation length to keep the interest of the audience. I used icebreakers to open the lines of communication.
Vision for the Future: Once the pandemic has passed, people will be eager to convene in person. Personal interactions give people the opportunity to add to their valuable network, share their stories and experiences and, significantly, create new experiences and stories together. The thought of being together has become important to people. However, the days of extravagant meetings are over (for now). Extravagant meals, entertainment, decorations and table settings are a thing of the past. Practicing social distancing, improving communication and retention of information, minimizing costs and contractual exposure and managing potential risks are considered basic requirements for meetings. Hand sanitizer on site will no longer be enough. Facilities will need to be spotless and even more hygienic. Face-to-face meetings will happen, but on a different scale.
Words to Plan by: "The kind of beauty I want most is the hard-to-get kind that comes from within—strength, courage, dignity."–Ruby Dee, actress
It takes strength to go through what the entire world has gone through with Covid and to live as close to normal as possible. I learned to put dignity in everything that I do.
Sheryl Baldwin
Manager, Business Management & Accounting Inc.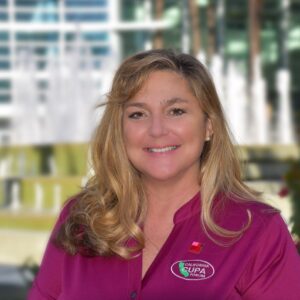 Meeting Design Sweet Spots: Organization and association monthly meetings and annual conferences
Approach to Meeting Design: Quick, Easy, Communication
Pandemic Evolution: I learned knew ways to produce events and conferences. We used Slido, Vimeo, Zoom meetings and Zoom Webinar and set up a great virtual conference platform at calcupa.org. I set up multiple speaker and moderator trainings to teach them how to be great presenters from home. I always hire professional AV to help me at our annual conferences, and we did the same to video tape on Vimeo. We taped 180 training sessions from Feb. 2 to March 18. After each session, we set up Zoom breakouts so 5,190 attendees could continue to talk, collaborate and ask questions. The entire conference team was made up of the manager (me), two registration staff, two webmasters and four technical AV support staff.
For California Conference of Directors of Environmental Health, we set up its annual conference to run one hour a week from Aug. 2 to Nov. 5. Members were working on fire and Covid emergency response, but they could keep their CEU requirements current one hour a week or access the video library 24 hours a day.
Vision for the Future: We are starting back to in-person conferences in October 2021. We continue to host multiple events monthly and have our annual conferences over two months. Multiple monthly meetings by Zoom has kept communication open, but most people have said in surveys they want to get back to full in-person conferences.
Words to Plan by: "Sometimes, when you give, you get back." (I asked the board to create a half registration fee, and we offered free industry training to small businesses across the state, which they appreciated. It doubled our attendee numbers and the organizations made more money this year.)
Stephanie Sadri, CMP
Manager, Global Accounts, HelmsBriscoe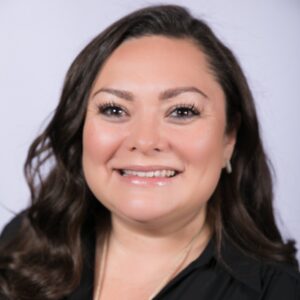 Meeting Design Sweet Spots: Small, regional education programs to large conventions/trade shows. Incentive travel to association meetings. Local and international programs.
Approach to Meeting Design: Collaborative, Enjoyable, Impactful
Pandemic Evolution: I am always looking for the newest trend in F&B, AV, setup, etc. This past year made me realize innovation starts with me. From sitting through dozens of virtual platforms demos to learning more creative solutions to instill confidence back in attendees as events were happening (while not diminishing their experience), I felt like I went from a macro approach to a more individualized attendee experience. I had to focus on how I can make each person's experience productive, enjoyable and safe, while maintaining my client's vision, expectations and budget. I try to view each client, supplier or vendor as a relationship and partnership. This past year really reminded me how important that was. I strive to be the best asset and advocate for my clients and events, and I couldn't have done this without my fellow industry people!
Vision for the Future: Everything as we know it is never going to be the same, from food service to room sets to audiovisual needs, everything. I must be the kind of planner now who guides my clients on reimaging their event success. Every major event in history started with a meeting, and I believe all industries were reminded of the value and impact of face-to-face meetings. But we, as hospitality professionals, must be willing to work together in order to continue leading the meeting industry. No more "we have always done it this way." Now, it is about how are we going to do it moving forward. In order to go from surviving to thriving, we all have to be willing to think innovatively, collaboratively and realize we are all in this recovery together. If we aren't willing to work together, we're not going to make it. And change starts with me.
Words to Plan by: Be present. Be purposeful. Be patient. Be kind. But above all, be playful.
Falon Veit Scott, CMM, MBA
CEO, Evolution Event Solutions + Maple Ridge Events, Powered by EES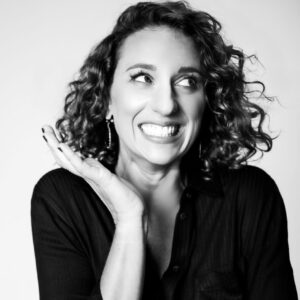 Meeting Design Sweet Spots: Meetings/conferences, special events (indoor, large-scale outdoor), incentive trips, trade shows…we are an event agency that does it all!
Approach to Meeting Design: Efficient (with resources), Intentional (with goals), Remarkable (with experience)
Pandemic Evolution: While Covid-19 dramatically affected our industry overall, at EES we were able to shine. We transitioned quickly into virtual events, capitalizing on our producer/director-role skills. We launched the Business of Events consulting services, helping businesses properly structure their events for maximized ROI. We all, as a team, achieved new certifications in varying event industry fields. And, we merged with Maple Ridge Events, creating a local-to-Nashville DMC division.
Vision for the Future: EES—and now MRE x EES—is leading the pack locally; and I only see that growing as travel continues to increase. We have been hiring new team members for a few months now, bringing in top industry experts to help ensure our company will succeed. Overall, as an industry, I do believe things will never be the same…and that isn't a problem for us. As an agency, we have always focused more on the business behind our clients' events…making sure we know the why before the how. With the possibility of smaller budgets and less time, this mindset will continue to set us apart.
Words to Plan by: One of our team members sent me a note in the beginning of the pandemic. It said: "A ship in a harbor is safe, but that is not what ships are built for." This not only brightened my day but helped to transform our team into a Covid-ready force. Another quote that motivated us all to keep going and stay relevant was: "Stay ready, so you don't have to get ready."
Melissa Soto, CMP, CITP
Meeting Planner, Lennox Industries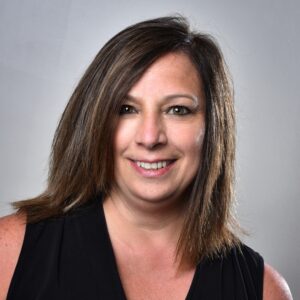 Meeting Design Sweet Spots: Incentive trips, sales/store meetings, and live (dealer trade shows)
Approach to Meeting Design: Intriguing, Harmonizing, Wondrous
Pandemic Evolution: The last year taught me that "we" (as event planners) are truly capable of overcoming any challenge or obstacle. Everyone in this industry had to pivot in a different direction. From working at home in a solitary environment to having to learn how to manage and operate virtual events, this past year was an evolution for the whole event planning and hospitality industry. It made me realize how strong a person I truly am, and it made me understand the importance of face-to-face meetings and events. Those true interactions are priceless. You may be able to save a little bit of money on a virtual meeting, but nothing will ever add up to the experience and the memories that a live event can achieve.
Vision for the Future: My vision for the meetings industry is for us to bounce back bigger and better than we were before the world shut down due to Covid-19. I truly believe that the pause that we were forced to make has made an impact on everyone's life, but it has also proven that gathering together is crucial to our existence. Companies are already realizing that getting their teams back to face-to-face meetings is going to be crucial for productivity and meeting sales goals. I see my role as an encourager—to encourage leadership that live meetings are the most effective and that they can be handled safely and efficiently.
Words to Plan by: "I've learned that people will forget what you said, people will forget what you did, but people will never forget how you made them feel."–Maya Angelou
Everyone has been to a meeting where you feel like you are just a number and there is no personal engagement. I always encourage my team to make sure that every guest feels very welcomed. Kindness speaks volumes, and after all this time of having to wear a mask…a genuine smile goes a long way!
Dave Stevens, C19CO, PMED
Director, Global Meetings and Field Marketing, Alation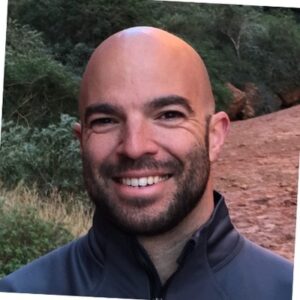 Meeting Design Sweet Spots: Trade-show displays, customer meetings and conferences,
company kickoffs, incentive and field marketing
Approach to Meeting Design: Progressive, Experiential, Iterative
Pandemic Evolution: The last year was about new solutions to new problems. Some objectives didn't change, however the path and the tech to get there significantly did. Adopting a "producer/production" mindset was the key to success for the team. Also earned my pandemic meeting and event design accreditation.
Vision for the Future: I think how people meet is still going to continue to evolve given the things we don't know that we don't know. I want to be in the thick of it, trying new things and being a part of the industry pushing the envelope on attendee experience.
Words to Plan by: Experiences > Events. "An event is something people attend; an experience is something people remember."
Victoria Younes, CMP, VEMM
Executive Events Manager, Kaiser Permanente of the Mid-Atlantic States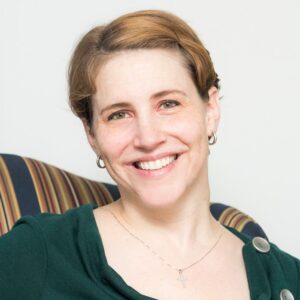 Meeting Design Sweet Spots: Virtual events, including conferences, educational seminars and social dances. In-person forums, meetings, trade-show exhibits and galas
Approach to Meeting Design: Phenomenal Attendee Experience
Pandemic Evolution: When we began moving into a totally virtual world, I immersed myself in learning about how best to present our content in a 2D format. I became certified in virtual event and meeting management and learned several new platforms to best serve our internal business partners. Content became our main source of focus, since this was all the attendee had to judge our event on. Attendee engagement tools, such as chat, Q&A and links, were how we interacted with our audience. I also found that physical and movement-based breaks and sessions were more valuable than never-ending PowerPoint slides, no matter now dynamic the content. Specifically, with our Thriving After 60 community, attendees wanted to connect with the speakers and hosts, and I became the face of the program, giving them more than a name on the screen.
Vision for the Future: In-person events will never be replaced; there is nothing like connecting with others face to face. But the reality is that we were able to continue virtually when we were forced to, and now I think virtual content will be expected by our attendees. My role has always been to make that attendee experience the best possible, whether they're sitting in the conference room or watching from their home office. Listening to what the audience wants now is what will drive my future role, and what they demand is access and convenience.
Words to Plan by: "If that is worst thing that happens, it'll still be a good day." When planning anything, whether it's an event or day with the family, something will inevitably go wrong. As meeting managers, our job is not to dwell in the moment—that's what a debrief is for—but to act accordingly and make sure the audience isn't affected. There is nothing so terrible that we can't continue with calm resolve and a smile.
Shafer Lee Busch, DES
Senior Manager, Strategy and Portfolio, JDC Events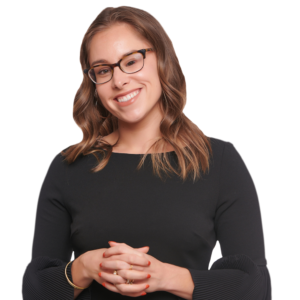 Meeting Design Sweet Spots: Face-to-face, hybrid and virtual
Approach to Meeting Design: Start with Why
Pandemic Evolution: Learning was 100 percent the theme of 2020. From coding to technical production, I was often swimming in a sea of new and unfamiliar territory. My biggest personal takeaway was getting comfortable with being uncomfortable. Rather than look toward "what was," I tried my best to imagine "what could be."
Vision for the Future: As the industry continues to evolve, I foresee creativity, innovation and engagement remaining at the epicenter of event design and strategy. I hope to use these forces to help my clients design events fostering connections and creating meaningful social change.
Words to Plan by: "No act of kindness, no matter how small, is ever wasted." The depth of tragedy and suffering over the last year has been immeasurable. As the world continues to work toward a return to normalcy, I think it's important to remember that a little kindness goes a long way, whether in planning or life.