Kelly Anonsen
Conference Services Manager, Terranea Resort of Coral Tree Hospitality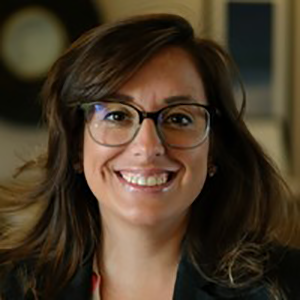 Definition of Hospitality
Consistency, Graciousness, Attentiveness
Why I Get Up in the Morning
I want clients to know that I am not only their hotel contact, but a part of their team. They can have full trust and confidence that I am 100 percent on board to make their program a success.
Proudest Achievement
2018 Outstanding Catering/Event/Conference Services Manager for all of Two Roads Hospitality; Finalist for Women in Lodging Connect Leader of the Year 2016 for California Hotel & Lodging Association.
Dana Bartle
Vice President of Sales and Events, Brooklyn Bowl Williamsburg
Definition of Hospitality
Friendly, Generous, Attentive
Why I Get Up in the Morning
I am involved in the planning process every step of the way. From the first contract to execution, I like to be the primary contact for my clients so they know we are in this together.
Proudest Achievement
Merging my interests and navigating them into three very successful careers in production for film and events, hospitality and sales.
Jennifer L. Erney, CMP, CMM
Regional Vice President of Sales, ALHI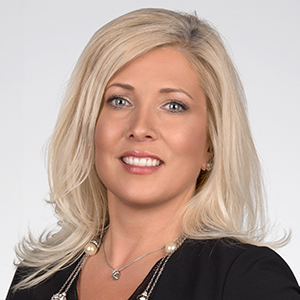 Definition of Hospitality
Experience, Warm-Heartedness, Memories
Why I Get Up in the Morning
Listening is truly an art. Words can be interpreted differently, especially digitally, so I take the time to really get to know planners and have them describe what a concept such as "luxury" means to them. Live dialogue makes all the difference. Planners know that they can put their trust in me, as my style of listening and asking questions assures the right recommendation, the first time.
Proudest Achievement
A young hospitality professional came back to work for me for a third time in her career, and I was honored to know that I've helped shaped her perspective on the industry, inspired her devotion and drove her passion. It is incredible to watch an employee's dedication to their craft bloom. I take great pride and responsibility to pay it forward. Being recognized as a mentor is humbling.
Adrienne Siemers
Senior Vice President of Sales, Nashville Convention & Visitors Corp.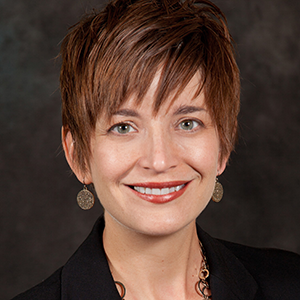 Definition of Hospitality
Friendly, Helpful, Authentic
Why I Get Up in the Morning
Never give up. We work to support the meeting planners' vision and create an "only in Nashville" experience for their group. Nashville has experienced unprecedented growth over the last decade, which brings its own challenges; but it's our job to be creative, flexible and deliver. It's important to return every single call and never take our client's interest for granted.
Proudest Achievement
Representing a team that helped book over 2 million room nights last year. Our staff is extremely supportive of each other—professionally and personally. In addition, we have very strong hotel and convention center support. I'm so proud to represent our destination and organization.
Michael O. Smith
General Manager and Philanthropist, Hyatt Regency New Orleans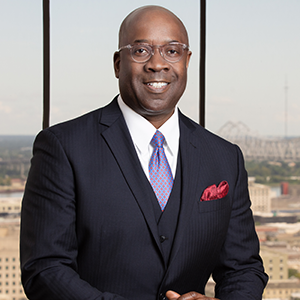 Definition of Hospitality
Perfect combination of Diversity; Empathy, Care, Higher Purpose; Home
Why I Get Up in the Morning
I advise, underwrite and help to plan some of the nation's most impactful events through organizations representing inclusion and diversity, civil and human rights, LGBTQ, arts and culture, education, religion and community. It is my corporate responsibility and civic duty to bridge the gap between local and national community initiatives and corporate America.
Proudest Achievement
Winning of the Times-Picayune Loving Cup. Since 1901, this award has been given to individuals who have worked unselfishly for the community. Not only does this reflect Hyatt's motto of "Helping Others So They Can Be Their Best," but my personal life mission of serving a higher purpose. I am honored to be a part of this prolific group of leaders and will continue to work as an advocate and ally for those in need.
Troy M. Wood
CMP, Director of Sales and Marketing, Park Hyatt Aviara Resort Golf Club & Spa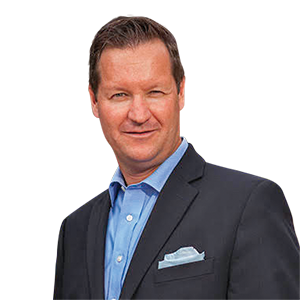 Definition of Hospitality
Tradition, Sincerity, Personal
Why I Get Up in the Morning
It's all about making people feel special. It is crucial to provide the planner with a sincerity of intent that we genuinely care about not only their clients, but them, as well. It is easy to talk service, but to actually deliver it and to make it personal and specialized is another thing entirely.
Proudest Achievement
Helping those on my teams to realize their true potential and achieve results that they may not have thought was previously possible. This does not always mean financial results, but also pertains to the intangible personal achievement so that as their career evolves or when they transfer to another hotel, they do so knowing that they are the best they can possibly be, and that they are doing it the right way.