Emerging destinations you need to know about
You've done Las Vegas, Orlando and Chicago. Nothing wrong with that. They're great places to meet. Yet there are so many more places of distinction in this great country, and, sometimes, like Goldilocks, groups yearn to discover less-traveled destinations that are, nonetheless, just right. That's why every year we track cities in the United States that need to be on your radar—but maybe aren't. Yet.
"A patina of cool comes from a sense of clocking off, not punching in," says Conde Nast Traveler. Meeting in a location where meetings aren't the life blood can lend a sense of adventure and attract attendees who suffer from FOBLO (that's Fear of Being Left Out for the acronym-impaired).
But to be alluring to planners and groups, emerging destinations also must offer baseline attractions. First, they can't be as remote as, say, Death Valley. Transportation access—at reasonable cost—is critical. Then there's what might be called Greatness Redux. Suburban tract homes and strip malls do not inspire creative thinking, but boarded-up grand edifices in downtown squares, abandoned warehouses and once-mighty factories can—if they've been repurposed with a renewed sense of purpose and elan.
Another must is affordability. Often, so-called second- and third-tiered cities can host meetings for appreciably less than the meetings giants.
These 11 cities meet these tests. They aren't the only choices we could have made, but we feel confident they are worth your consideration.
Besides, there's always next year.
Boise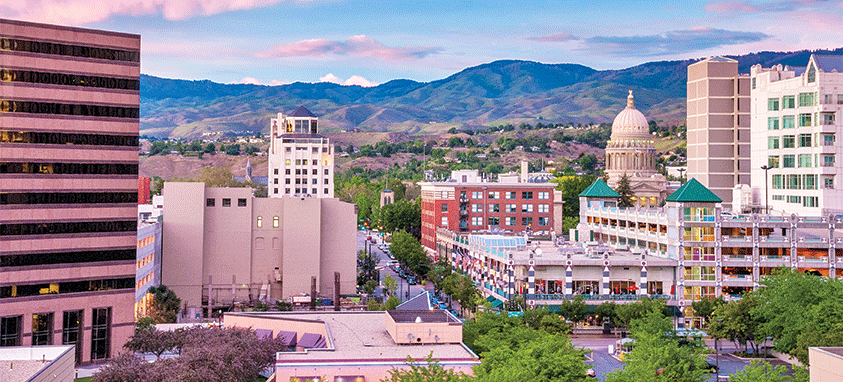 Top 3 Reasons to Meet There Now
Thriving city: Within 10 blocks in Boise, Idaho's energetic downtown, find only-in-Boise eateries, more than 100 alluring shops, live music venues and a growing number of breweries and wine-tasting rooms. In summer, weekly free outdoor concerts are held adjacent to Boise Centre. Historic Basque Block offers a museum and cultural center, as well as a lively festival in late July. Art galleries, opera, philharmonic orchestra and Idaho Shakespeare Festival in a outdoor amphitheater add to the urban appeal.
Newly expanded convention center: Boise Centre recently completed a $47.5 million expansion and now offers 31 flexible meeting rooms and 86,000 sq. ft. of versatile event space, complete with the latest in technology, for groups of 20 to 1,600.
Growing hotel inventory: Three new hotels have opened within an easy walk of Boise Centre. From upscale boutique to all-suite and Four Diamond properties, planners now have 1,100 hotel rooms at their disposal. Many hotels offer free shuttle service to Boise Airport (BOI), which is just seven minutes from downtown.
What Planners Say: "I heard nothing but wonderful reviews. Our members like the walkability. The expanded facilities at Boise Center were perfect for us, as we had 1,500 registrants from across the U.S. and several countries including Sudan, China and India."–Jeff Engel, executive director of Council of State and Territorial Epidemiologists
"We hear several of the same adjectives over and over—that Boise is a beautiful city, the people are friendly, downtown is very walkable, the restaurants are great, and then, of course, the ease of getting to downtown from the airport. I can vouch for the excellent food and beverage at Boise Centre. The audiovisual team is great, and the staff there is friendly, easy to work with and knowledgeable."–Sarah Donaldson, special events manager for Golbon
Charlotte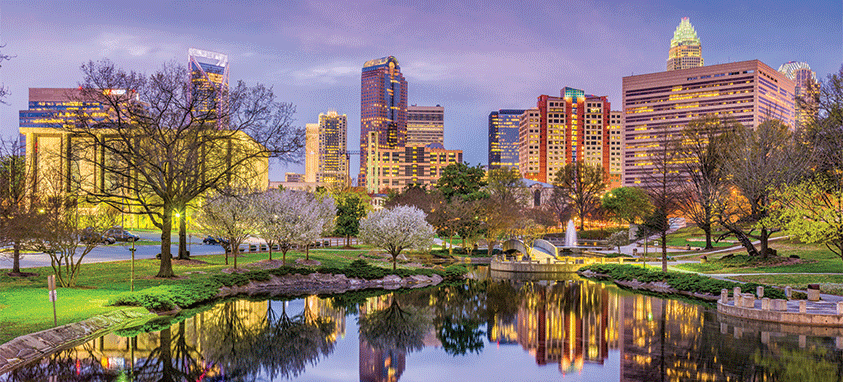 Top 3 Reasons to Meet There Now
Accessibility: The largest city in the Carolinas is also the one of the most accessible via plane and car between Washington, D.C., and Atlanta. In fact, North Carolina's Charlotte Douglas International Airport (CLT) offers more than 160 nonstop destinations worldwide and is the world's sixth-busiest in arrivals and departures.
Compact Center City: With museums, restaurants, retail shops, sporting events, performance venues and hotels within blocks of one another, Center City Charlotte, which includes the convention district, is a pedestrian paradise. A newly expanded light-rail system connects to neighborhoods such as NoDa, Charlotte's historic arts district.
Charlotte has much to discover: The first documented discovery of gold was near Charlotte, and Reed Gold Mine still welcomes visitors. The city boasts the largest man-made whitewater river in the world at U.S. National Whitewater Center. You never know what NASCAR star you may see—Charlotte is home to NASCAR Hall of Fame and more than 85 percent of NASCAR team shops and drivers. It's also a craft beer haven, with 45 breweries open and 19 planned in the region.
What Planners Say: "Our delegates remarked how easy Charlotte Convention Center was to navigate and how welcoming the convention center staff was to our attendees. There is also a lot of natural light, so you do not feel closed in. It is right in the heart of Uptown and within easy walking distance to many hotels and great places to eat. "–Janice Pauline, director of conferences and meetings for National League of Cities
"We heard nothing but positive feedback from attendees and exhibitors at our annual meeting about the destination and the venue."–Jane Dahlroth, director of meetings and exhibits for American College of Medical Genetics and Genomics
Detroit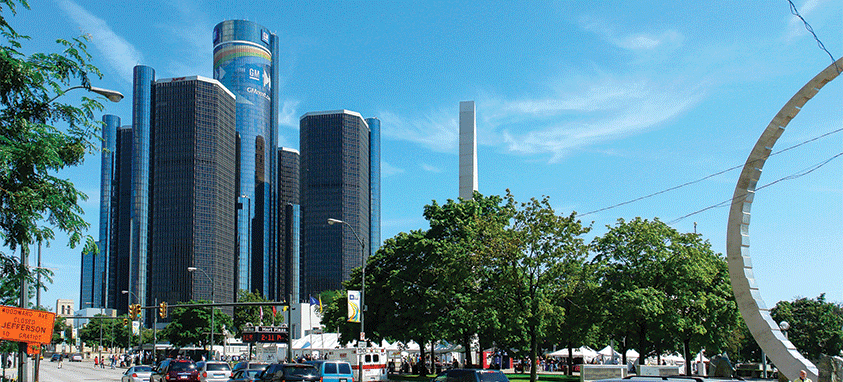 Top 3 Reasons to Meet There Now
A comeback spirit: The New York Times put it at No. 9 out of 52 places to go in 2017. Lonely Planet named it second-best city—in the world—to visit this year. There's a palpable creative energy and sense of renewal in the air, especially in downtown districts. At the same time, planners enjoy more options than ever, from recently renovated Cobo Center and 320,000-square-foot Suburban Collection Showplace, a convention center near Detroit Metropolitan Airport (DTW), to unique meeting spaces in historic rehabbed buildings and hotels.
Accessibility: Detroit Metropolitan Airport (DTW) offers nonstop flights to 150 destinations in the world. The city is no more than a 90-minute flight or an eight-hour drive to 60 percent of the U.S. population. Once there, it's easier to get around with the new QLine streetcar system, downtown Detroit People Mover, MoGo bike share and FAST (Frequent, Affordable, Safe Transit) bus route. And, of course, there's a foreign country right across the Detroit River.
New hotels with a cool-cat vibe: An influx of personality-plus hotels—many of them refurbishments of grand buildings from the city's glory days—has boosted downtown's room inventory to 5,000. Noteworthy are Detroit Foundation Hotel in the old Detroit Fire Department headquarters, across from Cobo Center (100 guest rooms, several meeting and event spaces); The Shinola Hotel (130 guest rooms, opening this fall); and by year's end, Element Detroit (110 guest rooms, 2,000 sq. ft. of meeting space).
What Planners Say: "Detroit has been a great destination for our statewide conference attendees—quality conference venues, hotels, restaurants and entertainment options. We look forward to coming back next year!"–Olivia V. McLaughlin, executive director for Michigan Council of Nurse Practitioners
Grapevine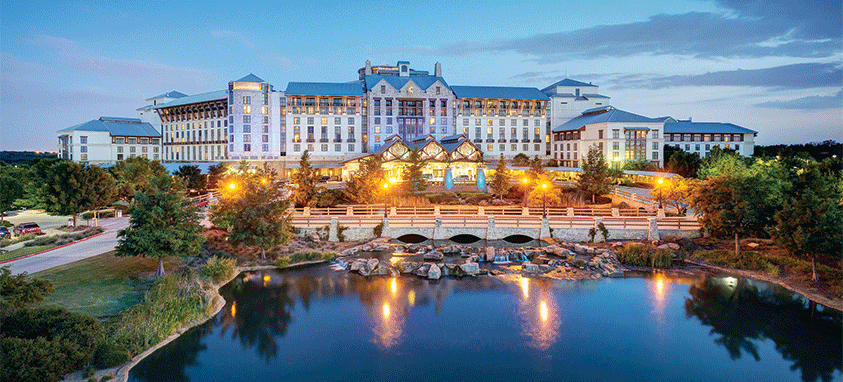 Top 3 Reasons to Meet There Now
Roadside attractions: This historic North Texas setting never lacks for things to see and do. There's the charming downtown with Main Street entertainment district. Grapevine Vintage Railroad, a 19th-century delight, can be chartered to carry groups to nearby Fort Worth's Historic Stockyards. Sea Life Grapevine Aquarium features an underwater ocean tunnel and rockpool touch tanks. Eighty-one holes of golf await, as well, including Cowboys Golf Club, an NFL-themed course that hosts group tournaments, and has event space and a Super Bowl trophy exhibit. Texas wine country comes in the form of seven tasting rooms, including Delaney Vineyards & Winery, which mimics an 18th-century French chateau and welcomes private tours, tastings and events. Other options are La Buena Vida Vineyards' Spanish-tiled fountains as a setting for private tastings, classes and events; and Cross Timbers Winery's rustic barn and outdoor setting. At sunset, groups can head to upscale Glass Cactus, a nightlife venue for live country-and-western music that has a 13,000-square-foot outdoor deck overlooking Lake Grapevine.
Convenient location: Three major interstates intersect at Grapevine. Better still, the city is home to Dallas/Fort Worth International Airport (DFW), where American Airlines is headquartered and flies to nearly 200 worldwide destinations. Grapevine Visitors Shuttle, which has five routes, stops at DFW on a regular schedule.
Meetings central: Because of its great location and group offerings, meetings are a key driver of the local economy. In total, Grapevine is home to more than 5,000 hotel rooms and 400,000 sq. ft. of meeting space. The longest shadow is cast by Gaylord Texan Resort & Convention Center (pictured above), a 1,635-room Marriott property that sprawls over 4 1/2 acres at the edge of Lake Grapevine. It offers 492,784 sq. ft. of event space, with 100 breakout rooms.
Hollywood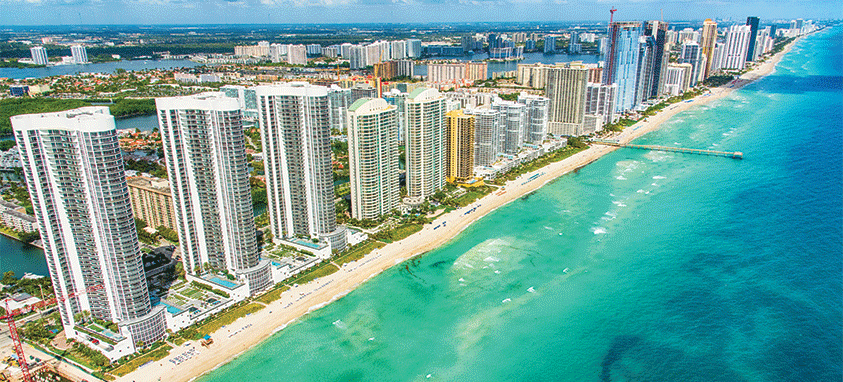 Top 3 Reasons to Meet There Now
The chill factor: Just far enough from the bling of Miami and the snaking lines of Orlando theme parks, this family-friendly, Florida beach city is made for laidback de-stressing and renewal. Seven miles of uninterrupted beach is edged by the 2 1/2-mile-long Hollywood Beach Broadwalk, Florida's sole oceanfront pedestrian promenade. This wide promenade is lined with restaurants, retail shops and three oceanfront resorts.
Big fish factor: With only a handful of major convention hotels, planners never feel like small fish. Yet there are more than 3,000 hotel rooms and 300,000 sq. ft. of meeting space. Major properties include Jimmy Buffett's Margaritaville Hollywood Beach Resort (349 guest rooms, 30,000 sq. ft. of meeting space), newly refurbished The Diplomat Beach Resort Hollywood, Curio Collection by Hilton (1,000 rooms, 209,000 sq. ft.), Seminole Hard Rock Hotel & Casino (469 rooms, 40,000 sq. ft.) and Hollywood Beach Marriott (229 rooms, 7,000 sq. ft.).
Bleisure factor: Reasons to come early and stay later (or enjoy with a group) include ArtsPark at Young Circle, a 10-acre greenspace that features live performances, visual arts and food trucks; Tropical Adventure Cruise, a sightseeing excursion on a 115-foot boat; and Anne Kolb Nature Center at West Lake Park, a 1,500-acre mangrove preserve with an event hall and amphitheater. A visit in late summer can include watching baby sea turtles emerge from their nests.
What Planners Say: "My team and I truly had an amazing experience at Margaritaville Hollywood Beach Resort. They cannot stop raving about the fun they had and how the entire staff at the resort was ready and willing to accommodate their every need. I am recommending this resort to anyone that wants to have a meeting and still enjoy the relaxing atmosphere of paradise."–Traci McCloud, administrative assistant-senior officer for The Home Depot
Indianapolis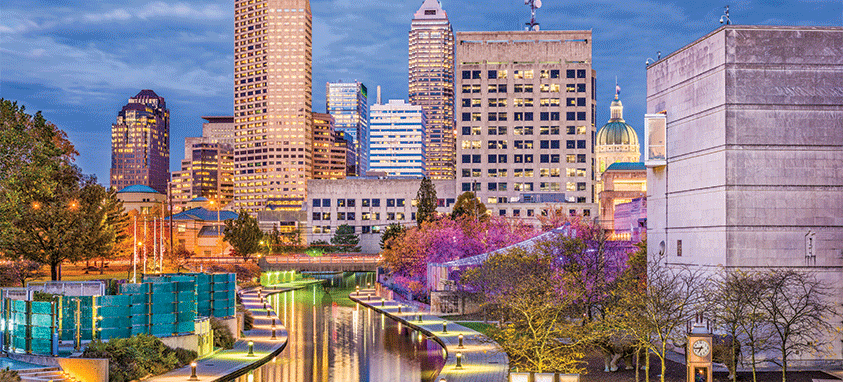 Top 3 Reasons to Meet There Now
Most connected: Meetings are to connect, and Indy has more hotels (12) and hotel rooms (4,700) connected to its convention center than anywhere in the United States, reducing transportation needs and fostering networking. Also in walking distance are 250 dining options, 50 attractions, 100 shops and an 8-mile urban bike path.
No. 1 convention city in the U.S.: So declared USA Today, thanks to the city's connectivity, walkability and smart design of the convention district; first-rate infrastructure from airport to venues to hotels; and Hoosier hospitality. Indianapolis International Airport (IND) has been named best in America by Conde Nast Traveler and Airports Council International the past four years.
Vibrant, thriving …and surprising: From arts and culture to food and nightlife, Indy is a surprise to first-time visitors. Innovative offerings typically associated with more famous coastal cities are waiting to be discovered, whether it's dining with a chef, taking a brewery tour, adding local touches to a closing-night party or incorporating local products into the meeting. And because it's Middle America, expect the experience to be authentic and approachable, too.
What Planners Say: "Indy is always clean, easy to navigate, and has so much to offer with food and visuals. We had rave reviews about the city."–Kylee Fuller, director of operations and events for Complete College America
"Indianapolis has a great airport, amazing hotel package, excellent restaurant options that can compete with any first-tier city and nearby shopping. When you consider all these, and from a budgetary standpoint, it's a no-brainer."–Cheryl Matthews, vice president of events and expositions for American Coatings Association
Kansas City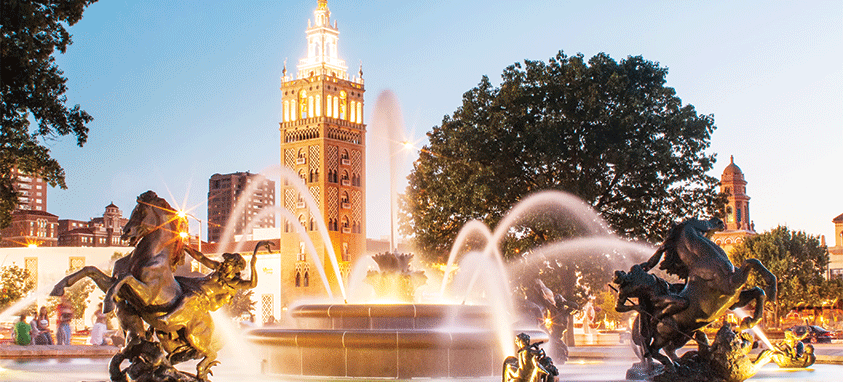 Top 3 Reasons to Meet There Now
Location: Kansas City, Missouri, is at the center of everything. The most centrally located major metropolitan area in the country is a breeze to fly into. Major U.S. carriers fly nonstop from 50 cities. Fifty million people and several major cities are located within a day's drive.
Renaissance: From a new single-terminal airport to a new streetcar system, Kansas City is currently enjoying a $9 billion renaissance. More than $6.5 billion is being invested within the downtown core, which is completely reshaping the convention experience. This resurgence only heightens the charm of a downtown that boasts 200 fountains (only Rome has more) and boulevards shaded by leafy majesty. A thriving music scene encompasses more than 40 jazz clubs and the legendary Blue Room, located in American Jazz Museum.
New hotels: More than 15 new hotels are in the pipeline for downtown, including 800-room Loews Kansas City Convention Center Hotel (opening in 2020), with 60,000 sq. ft. of meeting space. The city's largest convention hotel, Kansas City Marriott Downtown, is completing a $40 million redo of its 983 guest rooms and offers more than 93,000 sq. ft. of historic and modern meeting space. The metropolitan area touts more than 32,000 hotel rooms—with 4,200 committable rooms in the convention core by 2020.
What Planners Say: "The feedback I received about the convention and Kansas City was tremendous. I heard from many people about how impressed they were with the city, the restaurants and nightlife."–Christopher Javillonar, past annual conference co-chair for National Asian Pacific Bar Association
"The tag-team approach with the staff at the Kansas City Convention Center is noticed and appreciated. Service is excellent! Professional, courteous, very friendly and service conscious."–Shelly Coates, associate director of conference management services for SkillsUSA
Long Beach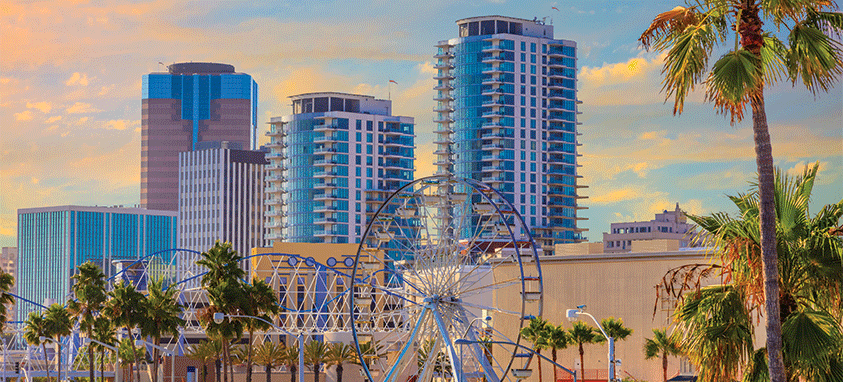 Top 3 Reasons to Meet There Now
Affordable turnkey spaces: Long Beach Convention & Entertainment Center is a national leader in the concept of "turnkey" special-event venues, specializing in one-of-a-kind, "wow" events on a budget. Indoor and outdoor venues include pre-installed professional lighting and sound systems, plus a wide selection of hip furniture and decor.
Location… location… location: Long Beach is in the center of Southern California, with easy access to all the attractions of Los Angeles and Orange counties. Year-round weather is, well, sunny—345 days of sunshine annually. True to its name, it sits on 11 miles of sandy beachfront, inland waterways and bays, the only major downtown waterfront between San Francisco and San Diego.
Customer service: Like a concierge at a five-star hotel, the CVB staff excels at a high-touch approach. Its customer service has been honored with multiple awards from hospitality industry associations and publications, including a Smart Meetings Platinum award for the past three years.
What Planners Say: "What I love about Long Beach is that it's just one big ball of energy and a lot of fun. It's always a step ahead in thinking about the venue of the future. Pacific Room is one of the most user-friendly, gorgeous, flexible, innovative and dynamic places. No place exists like this in North America right now! It's the fact that the ceiling can come down and create different atmospheres, and that the lighting and the rigging is involved. This is truly, truly amazing. "–Brad Weaber, CEO of Connections Housing
"I do conferences in most convention centers in the United States. Long Beach has the only one with this much versatility already built in. I can use it in 10 different ways, and I'm not spending an extra $30,000 in decor."–Daniel Clancy, vice president of sales and event services for Vision Global Event Services
Louisville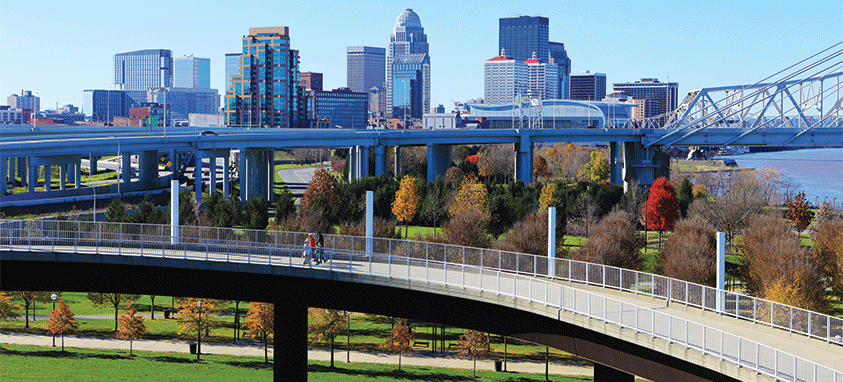 Top 3 Reasons to Meet There Now
Authenticity: It's real in Louisville, from its boundary-pushing twists on Southern cuisine to the Urban Bourbon Experience—the world's only citywide trail of award-winning microdistilleries, exhibits and craft cocktail destinations—to Muhammad Ali Center, Churchill Downs, Louisville Slugger Museum and Factory and Whiskey Row.
New facilities: Although a mid-size city, it boasts the nation's sixth-largest convention center, Kentucky Exposition Center. At the same time, its downtown Kentucky International Convention Center is completing a $207 million renovation, increasing its total footprint to 300,000 sq. ft. By September, groups will be able to choose from nearly 6,000 hotel rooms.
Dedicated service: In 2016 Watkins Research Group ranked Louisville Convention and Visitors Bureau No. 1 out of 40 U.S. and Canada destinations. (A survey of meeting professionals responded to the question, "Which CVBs/DMOs, if any, stand out, relative to all of the others?")
What Planners Say: "Louisville was a first-time destination for our medical conference, but likely won't be the last. Our staff and attendees found the entire city to be genuine, friendly, clean and with a vibrant downtown and food scene! The CVB did a fantastic job of helping us design our program to serve us well and keep our attendees happy!"–Jan Aument, president of Good Plan Jan, which planned for National Oral Health Conference
"We selected Louisville for our 2019 National Conference because the city is on the verge of a hospitality renaissance with the convention center renovation and new hotel additions in the downtown area. Louisville has a significant number of member colleges and universities nearby for our attendees to visit, which is a big driver for our conference location."–Shannon Burke, director of conference and meetings for National Association for College Admission Counseling
Pittsburgh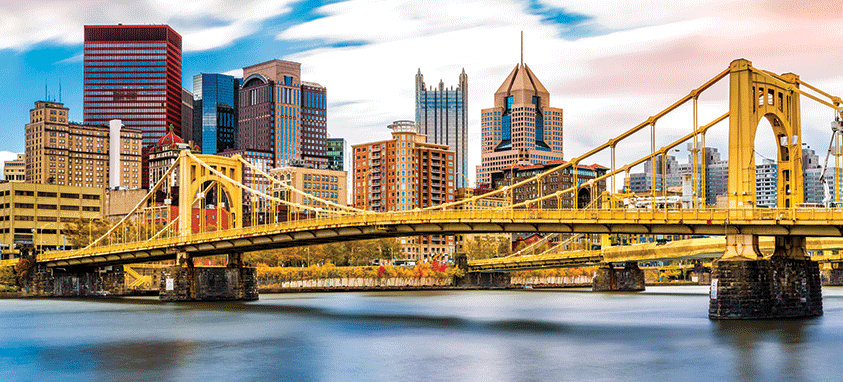 Top 3 Reasons to Meet There Now
Unique venues: Convene at Senator John Heinz History Center, a former ice company with industrial character and arresting architecture. Celebrate at Carnegie Science Center's new PPG Pavilion, a multipurpose facility with an outdoor terrace. Experience a world of birds in a tropical atmosphere at National Aviary. Get your 15 minutes of fame at super-cool The Andy Warhol Museum.
David L. Lawrence Convention Center: The LEED Platinum-certified facility features flexible floor plans, column-free exhibit space, natural lighting and riverfront views. It also has a green roof with a hydroponics greenhouse and rooftop garden, a beautiful space for special events. It is within an easy walk of more than 20 hotels at all price points.
Accessibility: It's easy to travel to Pittsburgh. The city is located within a 90-minute flight for half of North America and a six-hour car or train ride from nine states, Washington, D.C, and Canada. Pittsburgh International Airport (PIT) was named 2017 Airport of the Year by Air Transport World magazine, the first U.S. airport to receive this honor.
What Planners Say: "I have either attended or been involved with the planning of more than 200 events similar to my own all around the world, and I have never experienced a host city where all parties worked so closely together to make things run smoothly. As a native Philadelphian, it has been very hard for me to admit it, but once you have had the experience of running a meeting in Pittsburgh, there really is no going back."–Sam Conway, chairman & CEO for Anthrocon
"Pittsburgh was a pleasant surprise in so many ways! Easy lift for attendees from so many locations. Green facility and excellent staff at the convention center, which is located on a scenic river."–Linda Wagner, meeting planner for Association for the Healthcare Environment
Salt Lake City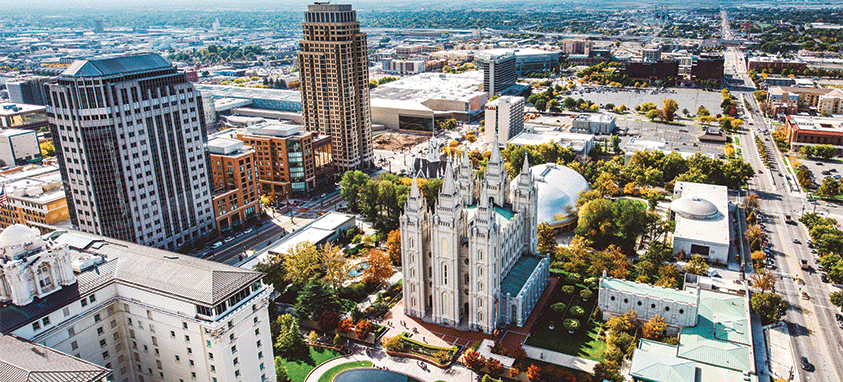 Top 3 Reasons to Meet There Now
Sense of welcome: Utah's capital is home to some of the most welcoming city dwellers on Earth. And, to the surprise of many, they're incredibly diverse. The city elected the first openly lesbian mayor, and it hosts one of the nation's biggest Pride festivals.
Endless options: Yes, there are bars and nightlife options to keep even the largest groups busy, while Salt Lake City also ranks as a burgeoning foodie destination. (Chefs, too, want to spend free time skiing, hiking, mountain biking, fishing and golfing—all minutes from downtown.) Culture abounds, as well, with professional music, dance and theater companies performing at world-class venues. Heritage options? Try beautiful Temple Square and Family History Library (world's largest genealogical library). Nearby are Great Salt Lake and Wasatch Mountains. Only a few hours away are Utah's "Mighty Five" national parks (Arches, Bryce, Canyonlands, Capitol Reef and Zion).
Accessibility: Salt Lake City International Airport (SLC) is served by all major airlines and offers nonstop service from more than 95 cities. The convention district is an 11-minute drive from the airport.
What Planners Say: "The quantity and quality of the arts and entertainment has always surprised me. Whatever your tastes, you're sure to find it in the music, excellent live theater, cool and casual clubs and professional sports."–Jeff Wood, meetings director for American Institute of Chemical Engineers
"We chose Salt Lake City as a new destination for our annual conference. First reason was the natural beauty that surrounds the city. It's also very walkable, safe, and a foodies' dream. There is a large hotel package—with a variety of price points—near Salt Palace Convention Center."–Frank E. Gainer, director of conferences for American Occupational Therapy Association.