Royal Caribbean Cruise ship Allure of the Seas at Labadee, Haiti
Cruise news you can use
There really is no time like the present to do something new, something you've thought about for a while, such as a meeting or incentive at sea. Just as the land-based hospitality industry is enjoying strong growth, the cruise industry is also vigorous.
"It's very exciting; there's so much going on," says Joyce Landry, CEO of Landry & Kling, a Miami-based incentive and meeting cruise specialist. This year, 11 ocean-going ships are coming online and, she says, 93 new ships are on order through 2027, with more to be delivered this year than any year since 2003.
This spike is across the board, from the four major cruise companies (Carnival Corporation, MSC Cruises, Norwegian Cruise Line and Royal Caribbean Cruises) to smaller lines, such as Viking Cruises (both ocean and river). And on the horizon (bookable in 2018) are two entirely new brands: The Ritz-Carlton Yacht Collection and Virgin Voyages, debuting in 2019 and 2020, respectively, and representing the first forays into the cruise world by ultra-premium hotel brands.
The demand is obviously there, from increased interest among corporations for fresh-take meetings and bucket-list incentives to increased interest in cruising among the public in general (63 percent) and millennials, in particular (85 percent), according to a recent survey by J.D. Power for Cruise Lines International Association. It's also fueled by the efforts of the cruise industry itself to expand its target markets beyond the traditional baby boomers to include millennials and Generation Xers.
"We see demand rising, along with supply, to create a more robust and active market," says Cathy Kirin Zappia, team lead for American Express Meetings & Events.
Matching these demand trends is increased convenience, due to the recent expansion of gateway cities to more than two dozen ports around the country—which means that 70 percent of Americans live within driving distance to a cruise port, so there's no need for the complications or costs of a connecting flight.
But there's a whole other set of trends for planners to keep in mind when considering a cruise event. These trends are like those currently affecting land-based events, but they also put to rest the former "deal- breakers" for planners and companies considering cruise events.
Here's a summary of today's top 10 cruise trends—and what they mean for planners.
1. Big … and Small(er) Capacity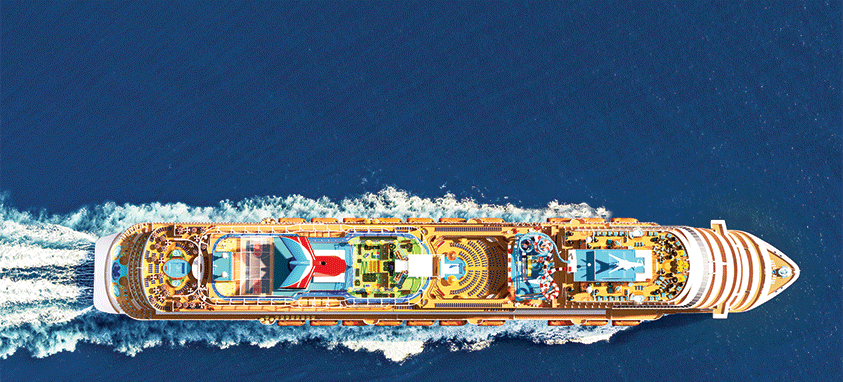 How big is big? Royal Caribbean took delivery last month of a 5,518-passenger liner, Symphony of the Seas—the largest cruise ship in the world. Also setting sail this year are Carnival Horizon (3,954 passengers), Norwegian Bliss (4,004) and MSC Seaview (5,179). Along with the glitzy new dining and jaw-dropping entertainment options you would expect, activities can include surf simulators, rock-climbing walls, go-kart racing—and even glow-in-the-dark laser tag.
Not all ocean-going liners in 2018 are mega-ships, of course. Smaller vessels range in capacity from Seabourn Ovation (604) to Viking Orion (930) and upward through Celebrity Edge (2,918).
2. More Luxe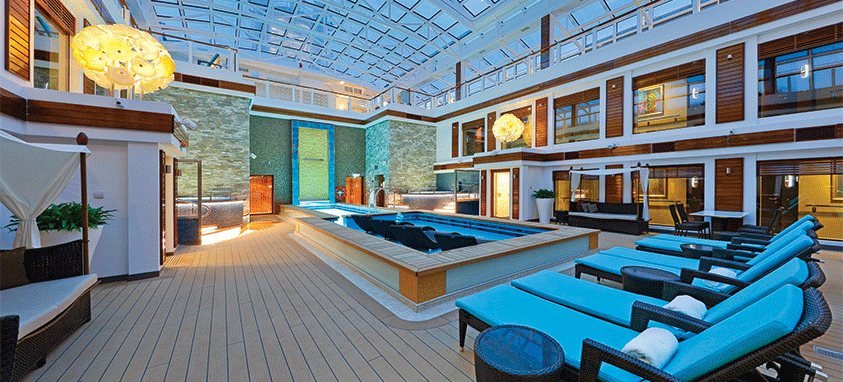 While "experiences" may be the "new luxury," cruise lines have upped their game on appointments and design. "Over the last few years, we've observed cruise lines moving away from bold, bright and colorful decor that they're known for to a more classic and sophisticated design aesthetic in order to keep up with the style and ambience of the hotels and resorts they're competing with," Zappia says.
Exterior cruise-ship design has also undergone a "sea change," as it is now becoming more focused on connecting deeper with the ocean environment, from more outside stateroom balconies and outdoor promenades to outside-facing or alfresco bars and restaurants.
3. Ships Built for Business
No longer are larger corporate meetings relegated only to the ship's theater (although these continue to offer complimentary professional lighting and sound equipment) or off-hours restaurants. Many ships have purpose-built conference centers that can also be converted to smaller rooms, plus boardrooms and other flexible spaces.
"As cruises have changed their strategy, many now offer a variety of meeting room scales, with on-board audiovisual equipment and technical support, as well, to help with set-up and troubleshooting," Zappia says.
4. Yachting (aka Ship within a Ship)
Not new, but gaining traction in the market, is the trend toward yachting—the term for private, exclusive suite enclaves on larger ships that feature their own uber-luxe pools, cabanas, lounges, restaurants, spas and butler or concierge. (Norwegian was first, with The Haven; MSC's Yacht Club soon followed).
Why not just book your cruise on a smaller luxury liner rather than the self-contained area of larger, mass-market ships? According to Landry, you could have a top-level executive group desiring a retreat, a true getaway with privacy and exclusivity—but she says, "You also have your city with you, with a big spa, big activities, big entertainment" when you're ready to take a break.
5. Improved Voom
Speaking of planner hot buttons, Wi-Fi speed and reliability were a huge stumbling block for corporations considering an event at sea. But cruise lines have recently upped their games and dramatically enhanced connectivity infrastructure to better attract corporate meeting customers, especially their target demographic of younger companies with younger staff, Zappia says.
One example of improved infrastructure is Royal Caribbean's Voom service, which offers the fastest connection at sea, according to Lori Cassidy, associate vice president of global corporate, incentive and charter sales for the cruise line. "Voom allows guests to go online, stream, video chat and share updates with those back home from onboard our ships," she says.
Smart technology is trending, as well, from mobile apps to wearable devices to track luggage, streamline embarkation/debarkation and connect with other passengers, says Landry, who adds that many cruise lines now offer affordable, daily social media-only packages.
6. Wellness Emphasis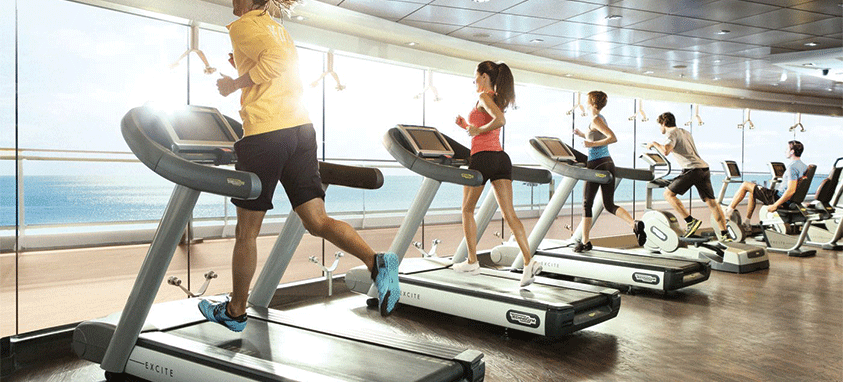 According to Incentive Research Foundation's Trend Study for 2018, more incentive planners are adding health and wellness components (fitness, food, comfort) to their programs than any other feature. Fortunately, cruise lines now offer a wide range of physical pursuits, from planned activities and adventures to next-level fitness opportunities, such as MSC's partnership with Technogym for its fitness centers.
Yoga classes are common. In fact, Seabourn features a Spa & Wellness with Dr. Andrew Weil program where a "mindful living coach" leads complimentary classes such as daily yoga and meditation sessions (Weil leads certain cruises personally).
7. Dining from Both Sides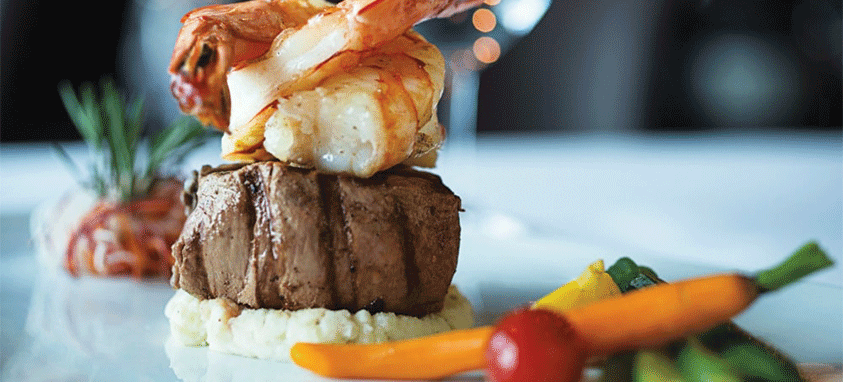 The expectation of fine, land-based dining has never been higher. That level of sophistication has reached the cruise industry, as well, and raised the bar considerably since the days of heaping buffets. Today's cruise lines have drawn enough celebrity chefs to act as consultants and train their kitchen staffs that they could create their own Food Network.
At the same time, planners are having to take into consideration the same special dietary needs of their groups as they would if they were contracting with hotels and resorts at home, from low carb to low fat, paleo to vegetarian, gluten-free to vegan. "With 24 ships around the world and millions of guests sailing with us each year, dietary requests are part of our everyday [experience], and we accommodate a wide range," Cassidy says.
You may be surprised to find the term "locally sourced" on both sides of the menu. How is that possible? San Diego-based Hornblower Cruises offers sushi stations and a Farmer's Market that includes local favorites, such as vine- ripe tomatoes, fresh mozzarella and exotic mushroom ragout. The company's local market pledge to use local, sustainable and organic sources of food whenever possible also helps support local food producers.
Erik Elvejord, director of public relations for Holland American Line, says, "All ships have leeway to seek out local fresh fish in a number of ports, and do so within the foods required for the menus." And you can't get more local than Holland America's glass-enclosed microgreens wall in the culinary centers of many of its ships.
8. Millennials/Adults Only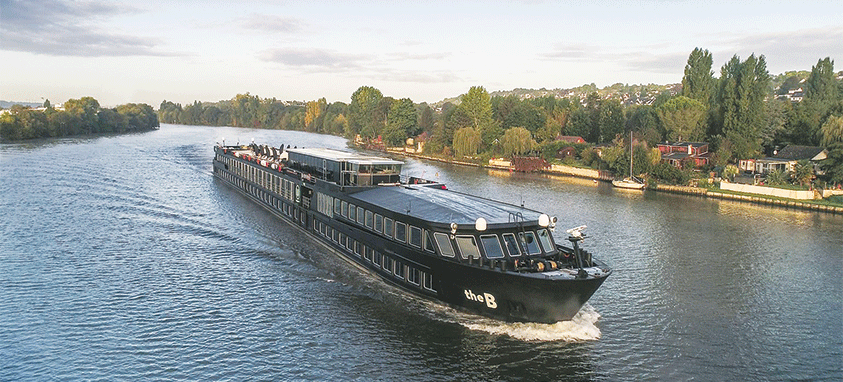 If millennials make up your meeting or incentive group, take note of this month's debut of U by Uniworld, a new luxury river-cruise brand targeting 21-to-45-year-olds with such things as farm-to-table cuisine, rooftop yoga sessions, mixologists and in-depth local excursions in Paris, Vienna, Amsterdam and Budapest, among other cities. With only 120 passengers, either of the two U by Uniworld river cruisers would be ideal charter options.
If an adults-only luxury cruise holds a strong appeal to your group, you might want to consider new entry Virgin Voyages, which is restricting its guest list to those 18 years and older.
9. New Tropical Destinations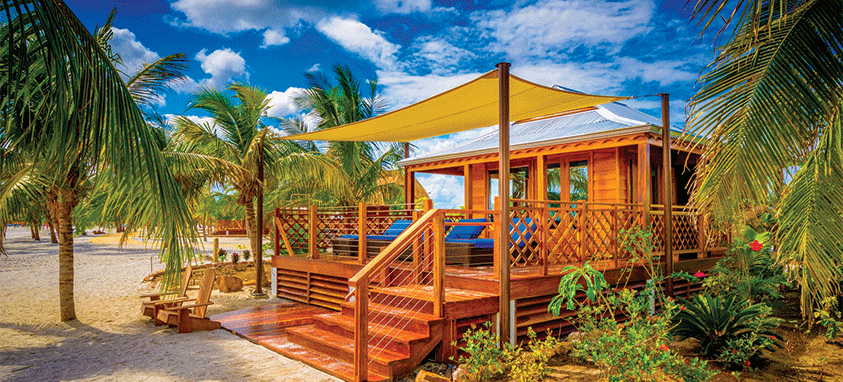 Nearly every major cruise line has a private "tropical island" port where guests enjoy white-sand beaches, water sports and other sun-and-surf activities for a day. Many of these are now upping the luxury quotient with private VIP spaces, spas, dining and cabanas, including Norwegian's Harvest Caye in Southern Belize and Holland America's Half Moon Cay in the Bahamas.
A different sort of island port, Cuba, has become one of cruising's most exciting, exotic destinations (think top-end incentives with bragging rights). Norwegian, Royal Caribbean, Regent Seven Seas and Carnival, among others, now call on Cuba, with their floating mega-hotels serving as the anchor. "Cruising is the only right way to do this now, and be confident in the quality of the experience," Landry says.
10. Hyper-Local Experiences
Hyper-local activities can take a variety of forms, whether opportunities to learn more about the area's culture and history, mingle with residents, dine on-shore, enjoy local cuisine or even help out, in what can turn out to be a transformative experience. River cruisers and small ships come to mind immediately, such as Crystal, with its European collection of "destination experiences," and Windstar Cruises' new Signature Expeditions in Alaska.
But opportunities aren't limited to smaller vessels. Carnival Corporation's Fathom brand has rolled out social-impact shore excursions across seven of its sister brands in the Dominican Republic (for example, a hands-on chocolate experience at a women's cooperative) and five of its sister brands in Jamaica (immersion into a Rastafari indigenous community).
Cruise Talk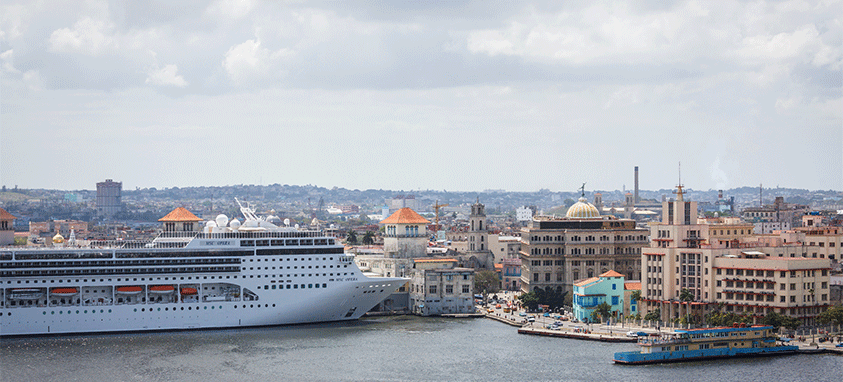 Every planner's challenge is different in some way from everyone else's. But in the re-telling of experiences, each meeting or incentive can spark ideas or help solve some common challenges for others. Here are two to consider as you research your event at sea.
BuyMax-Private Brands recently hosted a customer rewards and training event for 215 attendees on a six-day cruise to Grand Cayman in the Cayman Islands, and Costa Maya and Cozumel, Mexico, aboard the 3,000-passenger Freedom of the Seas.
"Our clients are owners and technicians of air conditioning, plumbing and electrical home-service contractors that purchase our line of private branded products," says John Graves, vice president of group buying for the company. "Owners run sales contests to promote our rewards event as an incentive for their technicians to understand, trust and represent the value of our private-branded products to their clients as life-improving solutions."
The company used a forward-located, mid-deck lounge with dance floor and ample parlor-style seating for three lightly catered evening receptions and two morning training sessions. The ship included audiovisual, with a sound engineer and a dedicated on-ship coordinator for all events. The company also preplanned use of the ship's private dining experiences to enhance client relationships, he says.
"Our experiences with the RCI [Royal Caribbean International] team have been very good over the last five years, in which we have taken 10 separate cruises and entertained over 2,500 participants," Graves says. "From a cost-per-participant perspective and a customer-experience perspective, we find no greater value in the market than a cruise."
An automotive client of American Express Meetings & Events was looking to combine a dealer meeting and incentive program into a single trip, which meant combining large-scale accommodations with a truly unique and special experience. Cathy Kirin Zappia, team lead for American Express Meetings & Events, says that the specific challenge the client presented for her was to identify a location that could accommodate a meeting for 1,500 people, and a ballroom where vehicles could be driven into and displayed during the meeting—while simultaneously providing an incentive experience.
After researching several land-based resorts that came up a bit short, Zappia says, her team decided to investigate a cruise option, which could likely accommodate the logistical needs while offering a one-of-a-kind experience.
"The client loved the idea, and we ultimately chartered a full Royal Caribbean ship for a trip to Alaska," Zappia says. "With the full charter, we were able to accommodate meetings of all scales, including one venue for all 1,500 guests and smaller venues like restaurants for breakout sessions.
"We used a crane to bring the display vehicles on board, and worked with our client to incorporate them into the overall look and feel of the trip through display on the decks after their use in the main programming."
In addition, the customized itinerary throughout Alaska provided an irreplaceable experience for guests, Zappia says.
---
Carolyn Koenig is the former editorial director of Smart Meetings and is a frequent contributor.