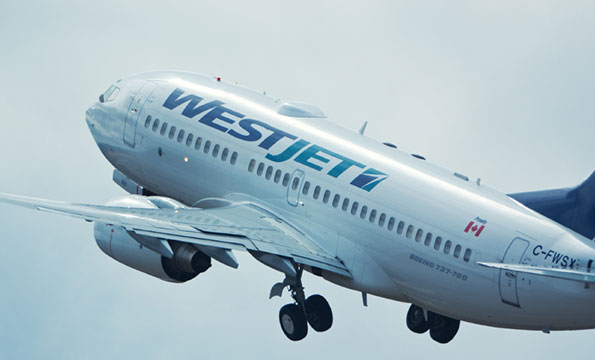 WestJet is adding more non-stop flights between Vancouver and Toronto as Canadians prepare for the busy summer travel season. The airline announced that it is adding nearly two dozen more flights between May 3 and October 24, increasing overall capacity between Vancouver and Toronto by more than 10 percent. WestJet will be offering 11 daily flights between the cities during the peak travel months of July and August.
WestJet also offers up to 12 daily non-stop flights between Calgary and Toronto, nine from Edmonton to Toronto and six from Winnipeg to Toronto. From Toronto, guests connecting eastward have 10 cities in Quebec and Atlantic Canada to choose from, as well as eight destinations in the U.S. and 21 throughout Mexico, the Caribbean and Central America.
WestJet's growing network now includes Europe and the U.K. Beginning May 29, WestJet will offer daily flights from Toronto to Glasgow, Scotland. Seasonal daily flights from Toronto to Dublin resume May 1. This offering was first introduced last summer and proved very popular.